Att bo på tåg var nog den del av resan jag romantiserat allra mest på förhand.
Jag längtade efter ett sätt att pausa livet totalt en liten stund, och att sitta i en vagn som stadigt glider fram genom ett öde Sibirien utan någon som helst kontakt med omvärlden var det mest avkopplande jag kunde tänka mig. I detta inlägg tänker jag berätta lite om hur det var att bo på tåget, och förhoppningsvis lyckas svara på några av era frågor på samma gång:
Staying on the train was (strangely) the part of the trip I had romanticized most in advance.
I longed for a way to press "pause" on life for a little while, and to sit on a train through a quiet Siberia without any contact with the outside world was the most relaxing thing I could imagine. In this post, I'll tell you a little about how it was to live on the train, and hopefully answer some of your questions at the same time: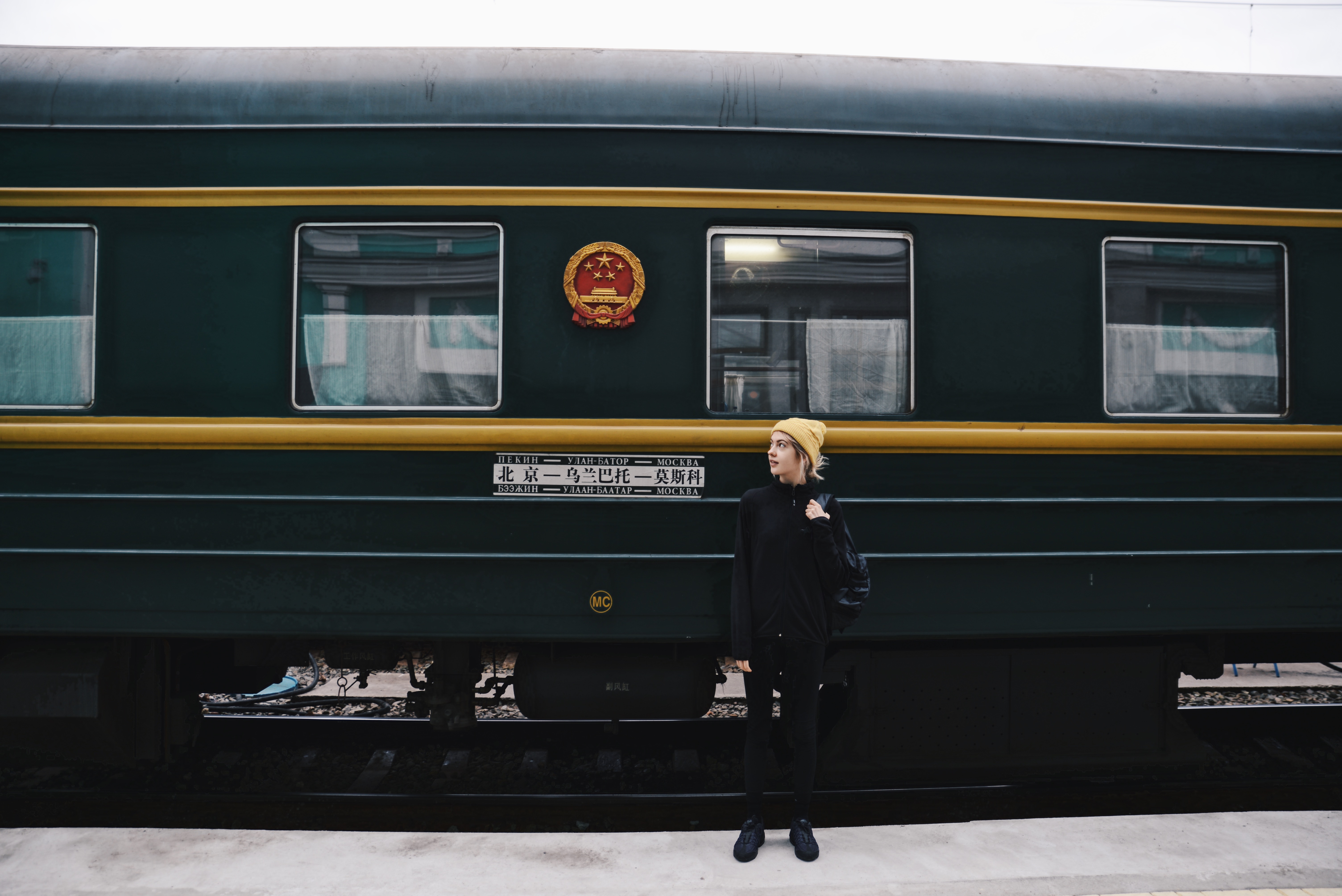 Den längsta sträckan vi åkte var mellan Moskva och Irkutsk, totalt reste vi i fyra dygn och genom sex tidszoner. Under dessa dygn spenderar man all tid på tåget, förutom under kortare stopp i de samhällen som då och då dök upp längs med järnvägen.
The longest distance we traveled was between Moscow and Irkutsk. We traveled for four days and through six time zones. During these days, we spent all our time on the train, except for the short stops in small villages and cities that occasionally appeared along the railroad.
Vi bokade vår resa genom en resebyrå (Östresor) och valde att stanna på de ställen som de rekommenderat, eftersom vi själva inte hade någon aning om vad vi kunde förvänta oss (I efterhand skulle jag nog ha valt att hoppa av ett dygn eller två i ett av de märkliga, mindre samhällen vi passerade på vägen. Mest för att man aldrig någonsin hade fått chansen att besöka ett sådant ställe om man inte tagit sig dit med järnvägen, och för att befinna sig på en plats mitt ute i ingenstans som inte sockrats med turist-shopar och där ingen pratar något annat än ryska. Tänk er det!)

We booked our trip through a travel agency (Östresor) and chose to make stops at they places they recommended us since we didn't have any idea what to expect (If I would get to do it again, I would probably have chosen to get off a day or two in one of the strange small communities we passed. Mostly because I'd never ever have the chance to visit such a place if I didn't go there by rail. A place in the middle of nowhere without tourist shops and where no one speaks anything but Russian. Imagine that!)
Okej: välkommen in i vår kupé! Vi bokade första klass-biljetter för den längsta sträckan, ett snäppet dyrare alternativ där man bor i 2bädds-kupeer med delad dusch istället för fyrabäddskupéer utan dusch. Även om en del av resan verkligen är att interagera med alla spännande medresenärer kändes det otroligt värt att investera i att få lite privacy också.
Okay: welcome to our cabin! We booked first-class tickets for the first part of the trip. That's a little bit more expensive version of the standard ticket where you live in 2-bed compartments with shared showers instead of non-shower 4-bed compartments. Although interacting with all the exciting fellow travelers is an important part of the experience, it felt like a good choice to invest in getting some privacy as well.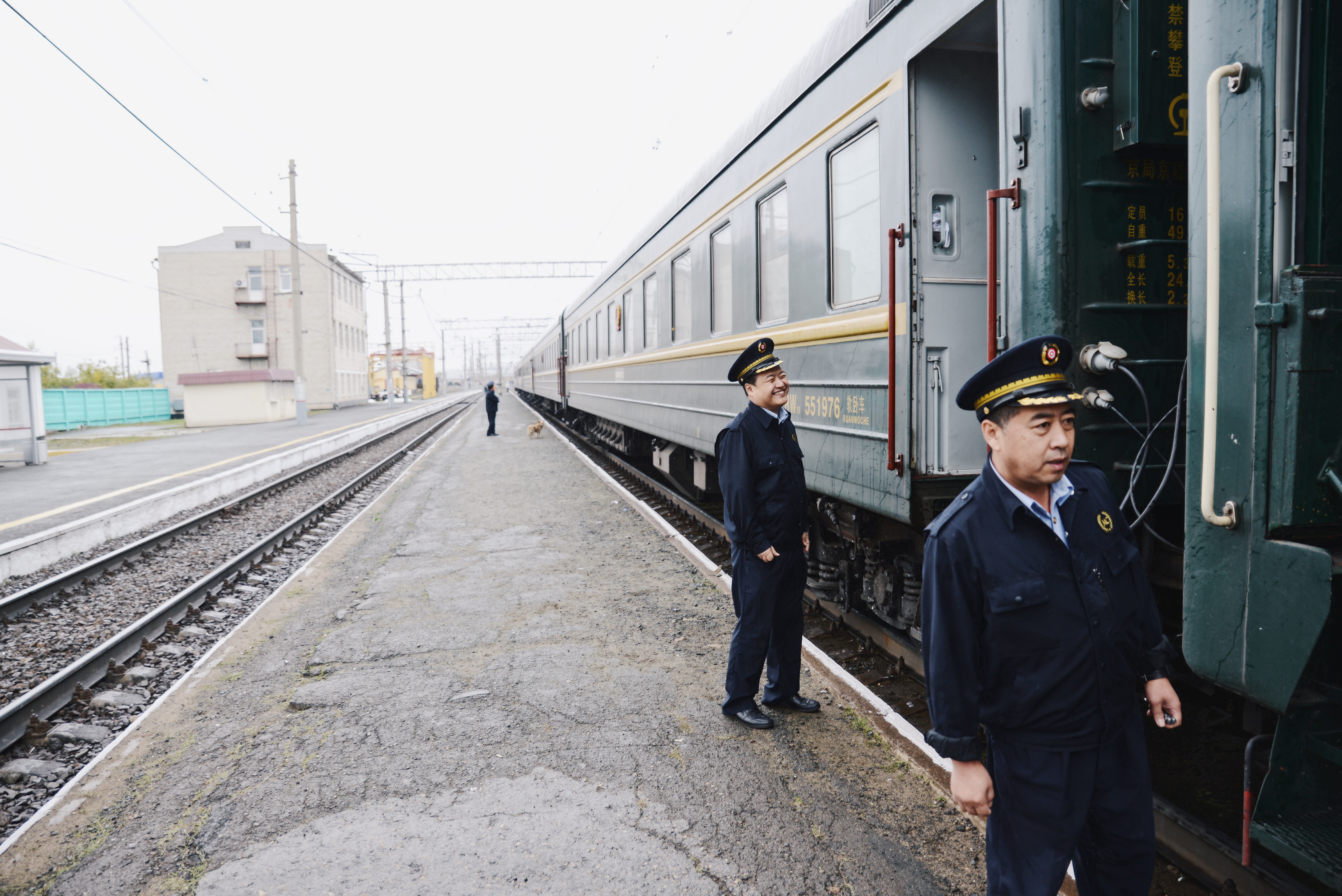 När man reser med transsibiriska järnvägen kan man antingen hamna på kinesiska eller ryska tåg. Det råder delade meningar om vilket alternativ som är bäst (kinesiska sägs ha bättre mat- ryska sägs vara fräschare), men vi trivdes bra på vårt kinesiska tåg. Det bästa av allt var våra otroliga tågvärdar, som alltid med glatt humör gjorde sig förstådda med teckenspråk och enstaka engelska ord när vi kom med frågor.
When traveling with the trans-Siberian railway, you can either go with Chinese or Russian trains. There are divided sentences about which option is the best (Chinese is said to have better food while Russian is said to be fresher), but we enjoyed our Chinese train. The best thing about our train was our amazing train hosts, who always were in a good mood and always communicated with charades and a few English words with big smiles when we came with questions.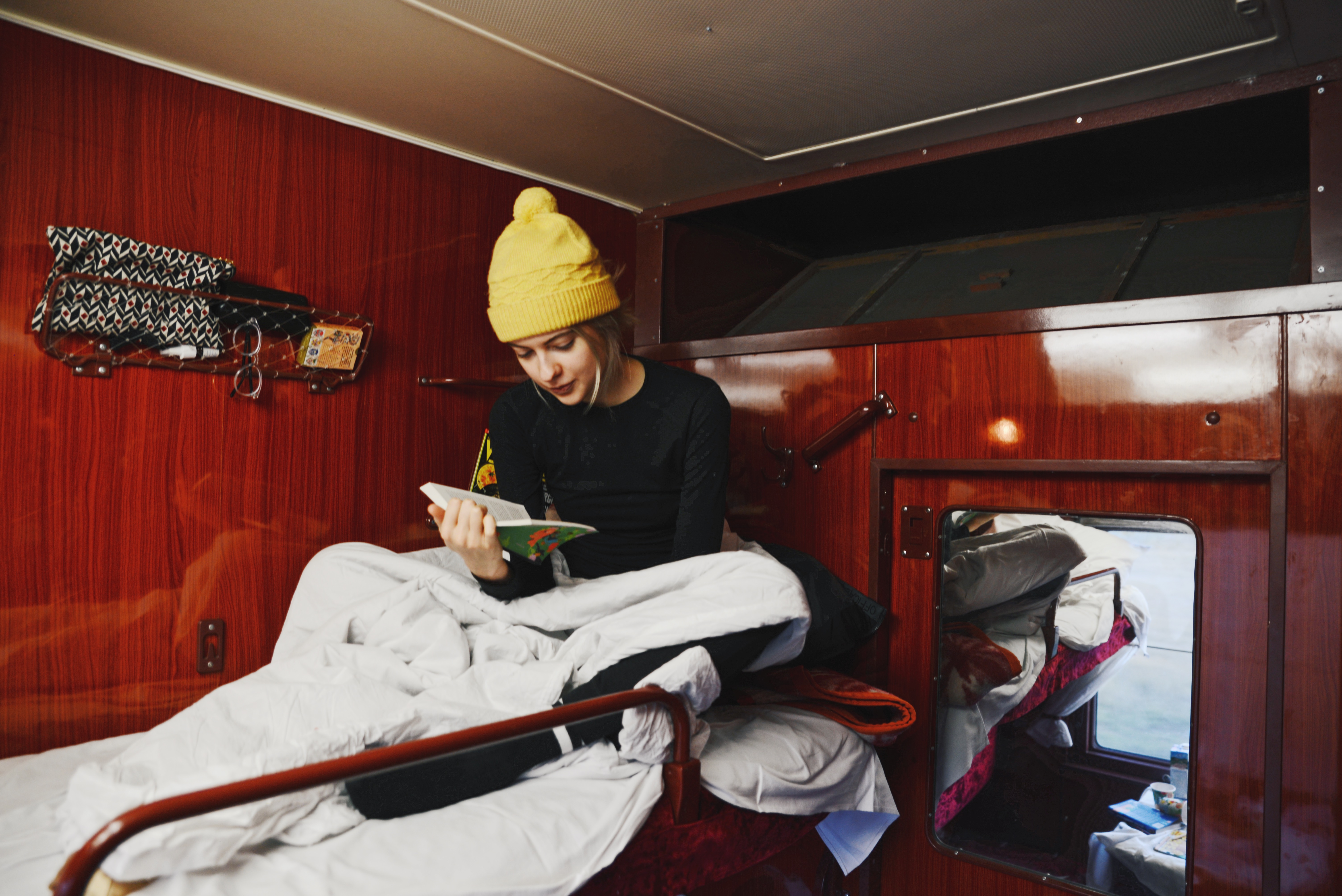 I ärlighetens namn var jag lite orolig för vad som skulle hända med mitt psyke under dessa fyra dagar utan stimulans, men på ett eller annat sätt passerade timmarna helt utan att rastlösheten började krypa under huden. Jag läste böcker, småpratade med våra kupé-grannar, skrev dagbok, löste korsord, pratade med Sean. Ibland satt vi bara tysta och tittade ut genom fönstren.
To be honest, I was a little worried about what would happen to my mental state during these four days without stimulus, but somehow the hours passed completely without restlessness itching under my skin. I red books, wrote diary, chatted with our cabin neighbors, solved crosswords, talked to Sean. Sometimes we just sat quiet and looked out the windows.
Jag läste Spelaren av Fjodor Dostojevskij (passade på när jag var i Ryssland). Tyckte väldigt mycket om den. Karaktärerna fastnade verkligen, medan handlingen kändes mindre betydelsefull för mig.
I read The Gambler of Fjodor Dostojevskij (since I was in Russia). I liked it a lot. I felt that I got really close to the characters, while the story made less of an impression on me.
Tåget hade en fantastiskt fin restaurangvagn. Maten var tyvärr både tråkig och dyr, så vi spenderade knappt någon tid här. Istället köpte vi nybakade piroger och blinis av Babushkorna som sålde mat på stationerna. Ibland var stoppen så korta att vi fick rusa tillbaka till det tjutande tåget med de rykande varma matbitarna i händerna:
The train had a super pretty restaurant. Unfortunately, the food was both boring and expensive, so we hardly spent any time there. Instead, we bought freshly baked pirogues and blinis from the Babushkas who sold food at the stations. Sometimes the stops were so short that we had to rush back to the roaring train with the still smoking hot bites in our hands:
Det spännande med piroger är att man aldrig vet vad som är inuti, eftersom Babushkorna inte talade engelska och vi inte talade ryska. Det var alltid som att öppna ett påskägg: ibland var de fyllda med marmelad och ibland med kålstuvning. Värst var den gången Sean tog en tugga av sin pirog och upptäckte en hel hamburgare där i.
The thing with pirogues is that you never know what's inside, since the Babushkas didn't speak English and we didn't speak Russian. It was always like opening an Easter egg: sometimes they were filled with marmalade and sometimes with cabbage stew. Once Sean took a bite of his pirogue and discovered a whole burger inside.
I varje vagn finns en samovar med kokande vatten, det blev flera vändor fram och tillbaka varje dag. Dels för mitt vitala dagliga kaffe-intag, men även för miso-soppa jag tagit med från Moskva (och senare på resan för en fantastisk havtorns-dryck vi köpte i Mongoliet).
In each cart there was a samovar with boiling water. I walked between the samovar and our compartment many times every day; partly for my daily coffee intake, but also for the miso-soup I brought from Moscow (and later on the trip for a fantastic sea buckthorn drink we bought in Mongolia).
Dricka te, äta plommon och läsa. Kludda töntiga meddelanden på ryska på insidan av dagboken.
Drink tea, eat plums and read. Make silly doodles in Russian on the inside of the diary.
Sceneriet utanför tågets fönster såg ungefär likadant ut alla fyra dagar. De oändligt stora, kompakta björkskogarna byttes ibland ut av enstaka livstecken; en bonde på en åker, en övergiven fabrik, en datcha. Ibland en liten stad. Men mest av allt: tystnad och skog.
The scenery outside the train's windows looked more or less the same. The infinitely large, compact birch forest which sometimes was replaced by small life signs; a farmer on a field, a deserted factory, a datcha. Sometimes a town. But most of all: silence and forest.
Vi hade bestämt oss för att försöka oss på att resa "the Russian way", och som i guiderna vi läst på nätet köpa med oss kaviar och vodka från Moskva. Konceptet var bra, även om vi inte riktigt lyckades löpa linan ut. Det slutade med att vi fick lämna en nästan full vodkaflaska i Kina någon vecka senare.

We had decided to try to travel "the Russian way", and like the guides recommended buy caviar and vodka from Moscow to bring on the railroad. The concept was good, although it turned out to be too hardcore for us. We ended up leaving a nearly full vodka bottle in China a week later.
Efter att ha rest i fyra dygn, och genom 6 tidszoner, klev vi av tåget i Irkutsk en tidig morgon. I nästa inlägg ska jag berätta mer om Irkutsk, och fiskebyn Listvyanka. Hojta om ni har några frågor, så svarar jag i kommentarerna. Puss!
After traveling for four days, and through 6 time zones, we left the train in Irkutsk an early morning. More about our experiences in Irkutsk, and the fishing village Listvyanka, in the next post! Just let me know if you have any questions and I'll answer in the comments. xx