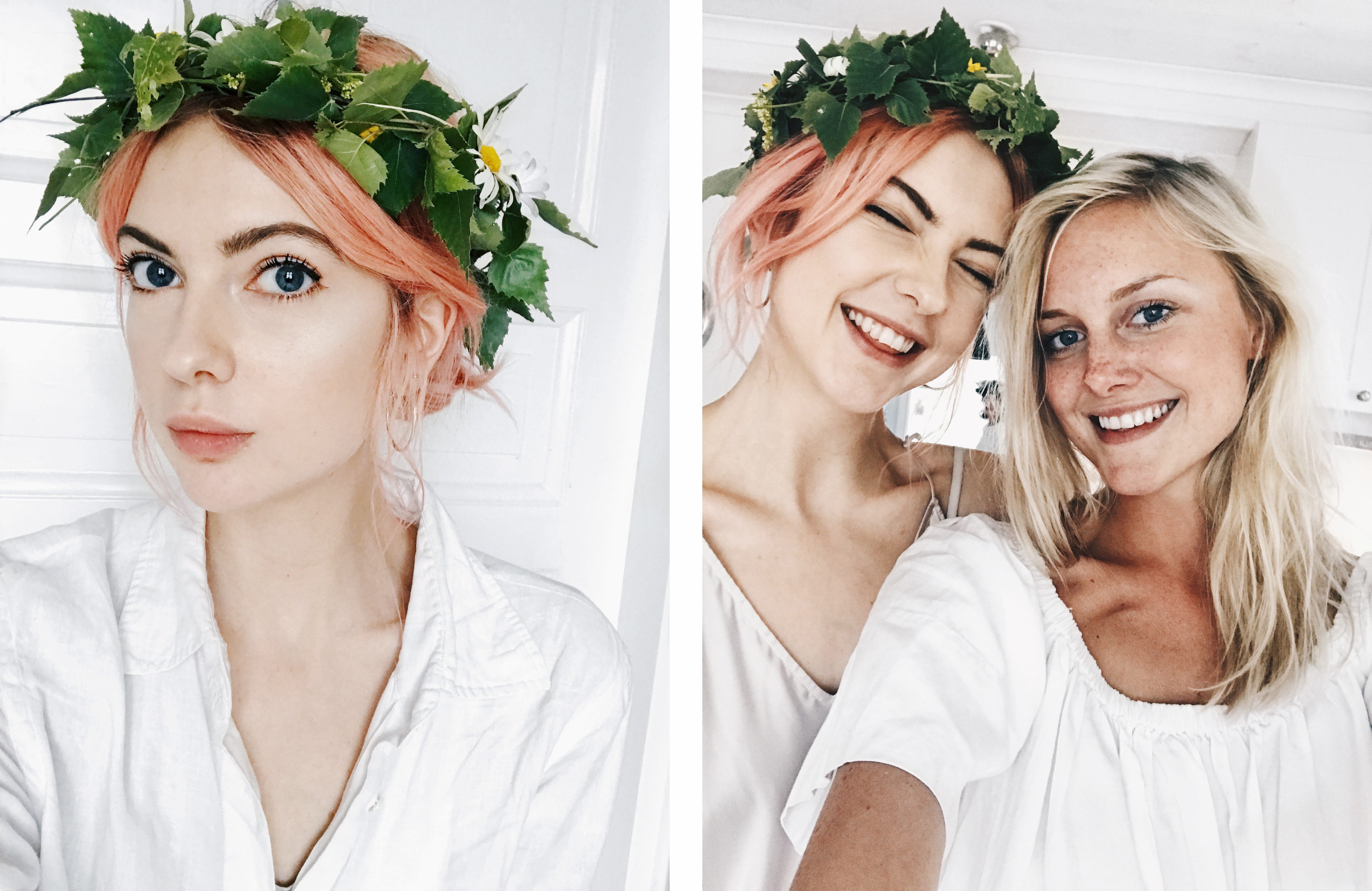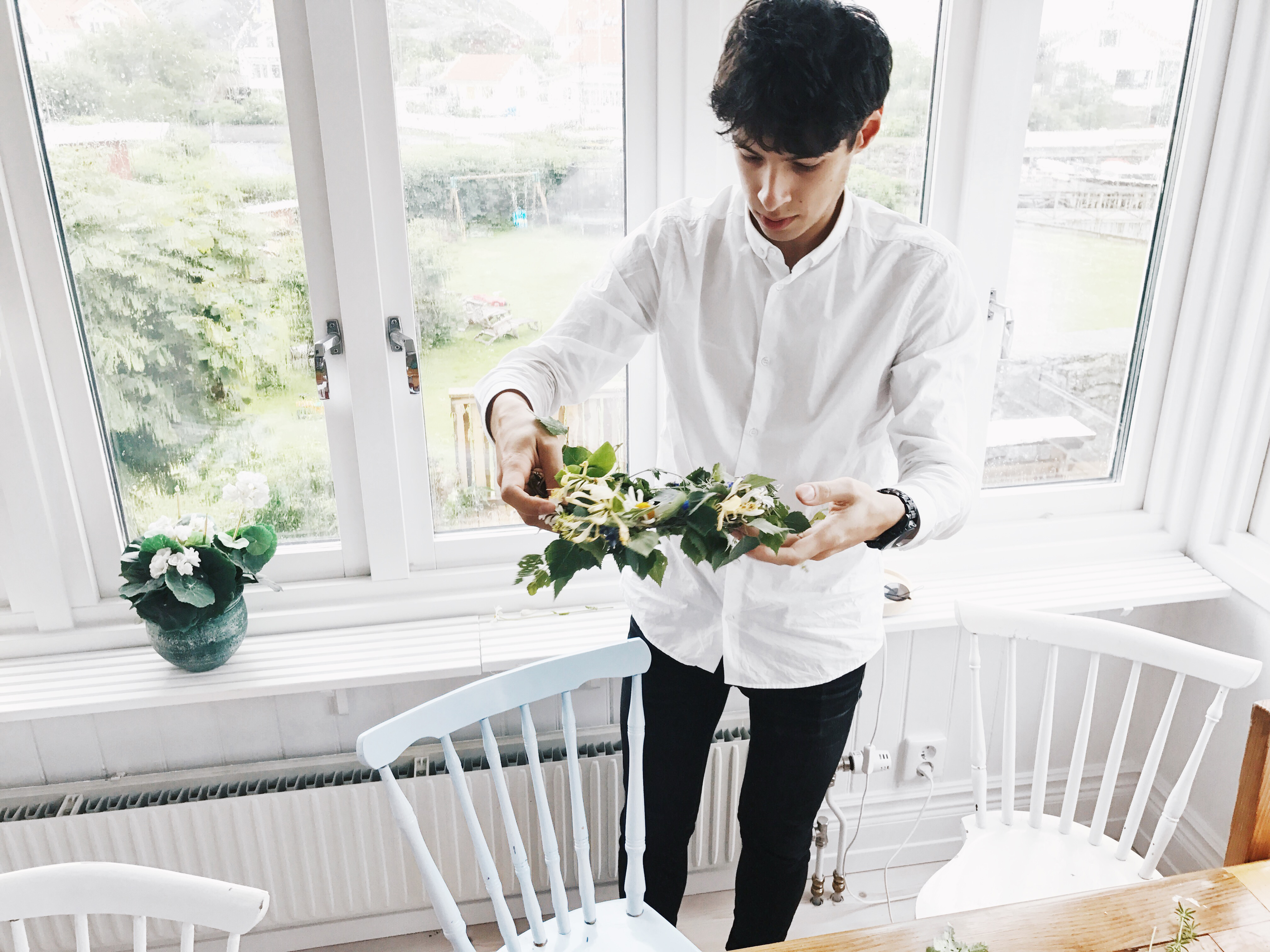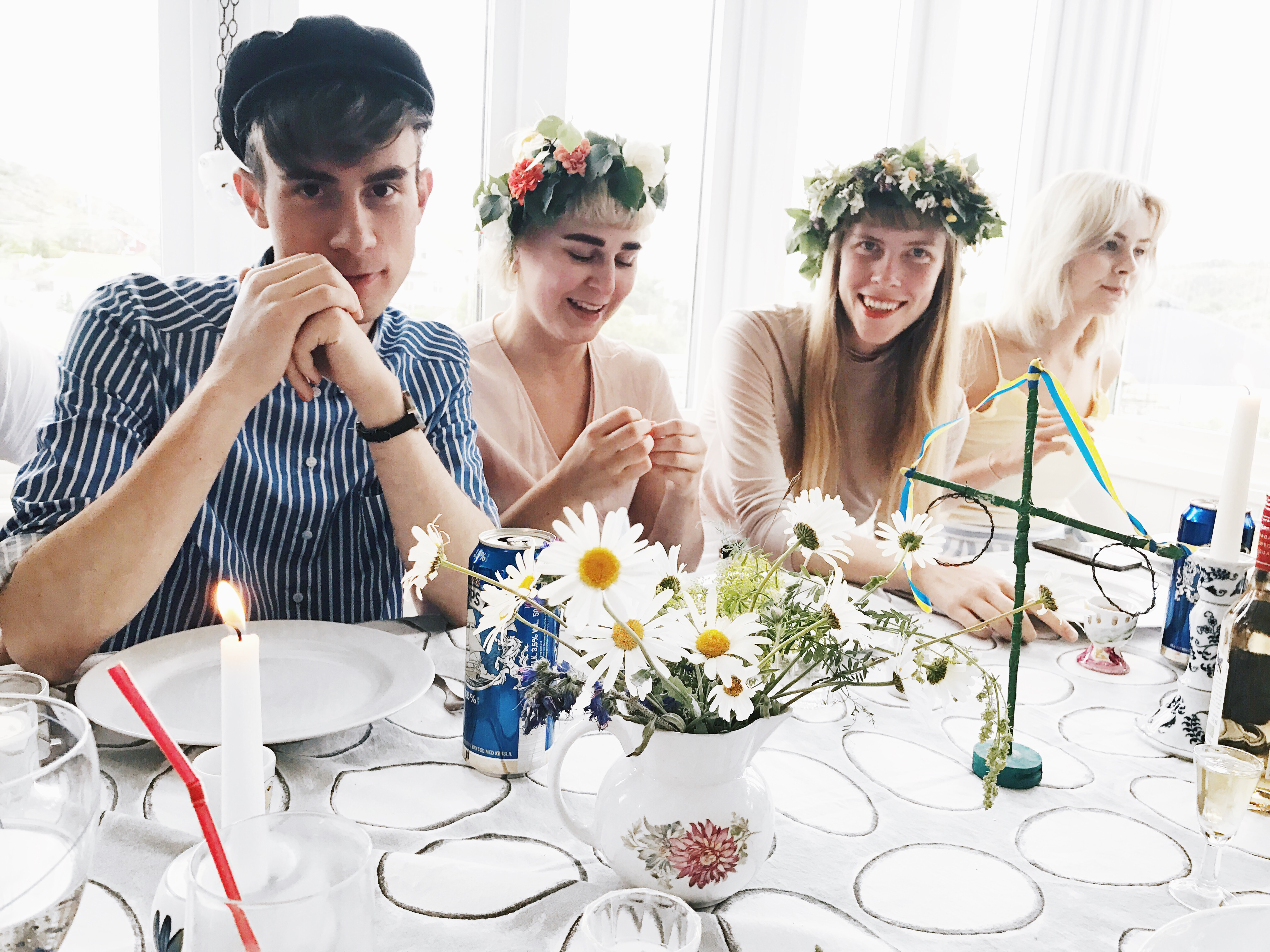 Landade hemma i Berlin runt klockan ett och timmarna som passerat sedan dess har jag spenderat med att:
1. Ge ifrån mig en rad märkliga läten medan Sean masserat min nacke. Har fått ordentlig nackspärr för första gången i mitt liv och det är en så otroligt märklig känsla. Måste se otroligt komisk ut när jag hela tiden måste vrida på hela kroppen för att titta åt sidan istället för att bara vrida huvudet. Tips, någon?
2. Äta upp resten av den feta påsen naturgodis som inhandlades igår. Är så svag för naturgodis, det är nog det enda jag verkligen saknar i de tyska matbutikerna. Rökta mandlar, pecan-nötter och choklad-dragerad lakrits.
3. Gå igenom alla bilder från midsommar! Ska göra ett feeettt inlägg om hela gbg-resan senare, lovar, tills dess får ni dessa snapshots från självaste midsommarafton på några mycket saknade gbg:are, och min fejs-look.
Hoppas ni haft en jättefin helg med nära och kära, gott käk och sång och allt som hör till, och framför allt att ni får en fett gosig söndagskväll. Kram.
We got back to Berlin around 1 o'clock. This is how I've spent the hours that have passed since then:
1. Moaning while Sean's giving me neck massage. By some reason I woke up with a hurting and very stiff neck this morning, it's such an incredibly strange feeling. I have to look very funny when I have to turn my whole body to look aside instead of just turning my head, haha. Tips, anyone?
2. Eating the rest of the huge bag of "nature candy" (it's a snack you find in pretty much every supermarket in sweden, like bulk candy but instead of jelly candy and m&m's and stuff, it's roasted seasoned cashews, raisins, chocolate covered almonds and stuff like that). That's probably the only thing I really miss in German food stores.
3. Go through all the pictures from my Midsummer weekend in Gothenburg! Will make a huge post about the entire trip from beginning to end later, I promise, but until then you get these snapshots from the midsummer eve of a bunch of some of the amazing Gothenburg-friends I've been missing like crazy and my "face look" for the night.
Have a super cozy, lazy and yummy Sunday night now (I will). Hugs.