TJA! Låt oss ägna en stund åt att läsa om hur jag har haft det i veckan, och mina tankar inför nästa:
YO! Let's devote a few minutes to read about what I've been up to lately, and my thoughts about next week: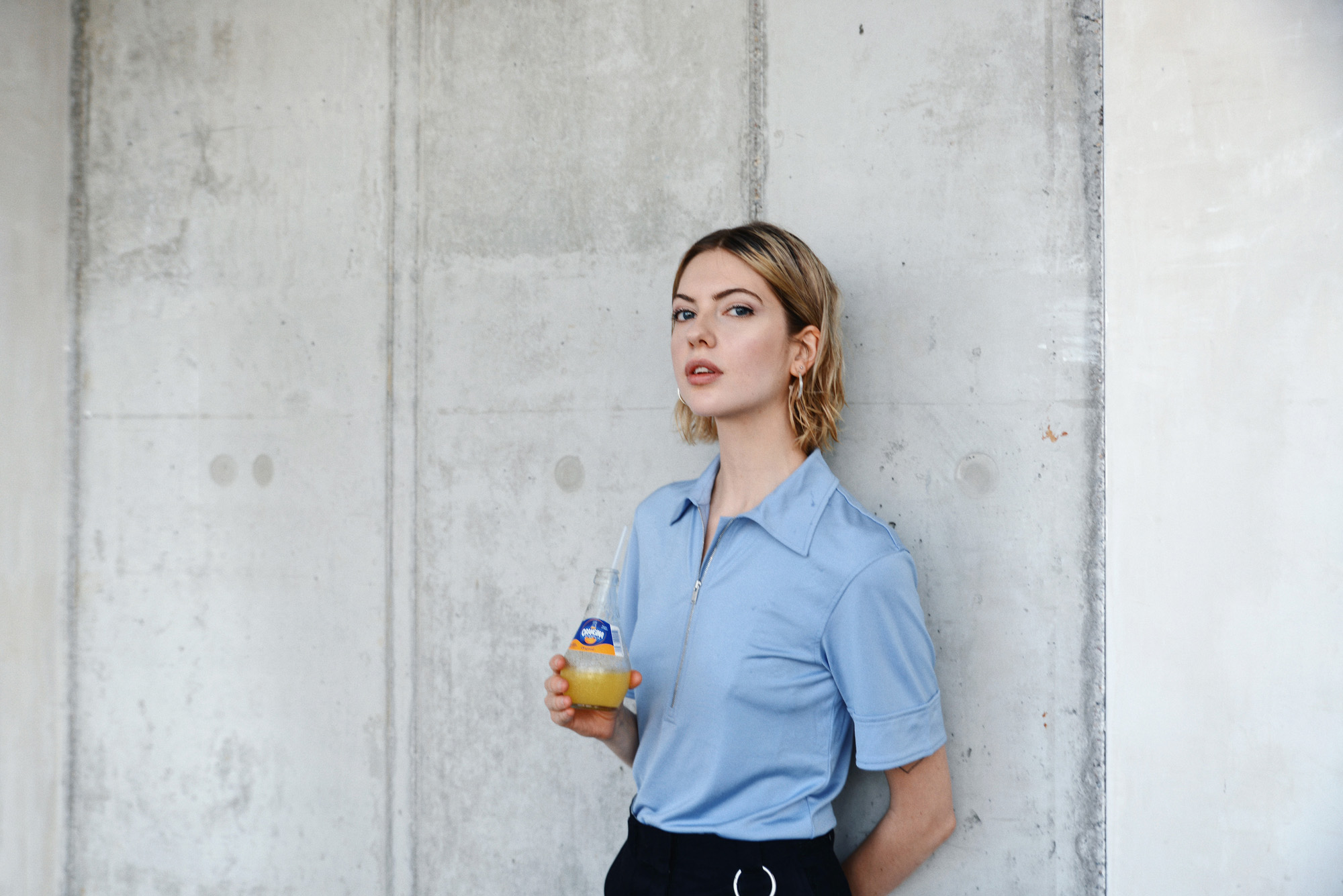 Veckans mode: Har befunnit mig i en riktig dragkamp mellan roligheter och jobb på sistone, det blir ju lätt så mitt i sommaren då alla andra har semester. Lever i konstant fomo, men samtidigt utan en tråkig stund.
The week's mode: My life has been a tug of war between work and festivities lately, since everyone's on summer vacation now doing lots of fun stuff. I'm living in a constant fomo, but at the same time without being bored for a second.
Veckans förändring: I onsdags kom Tony förbi och klippte av några centimeter på mitt hår, detta är nog den kortaste frippa jag haft i vuxen ålder. Trivs så bra!
The change of the week: Last Wednesday, Tony came by to cut my hair. This is probably the shortest hairstyle I've had since I was a little kid. Love it!
Veckans pepp: Ska bli SÅ KUL att hugga in på Sacha Baron Cohens nya satir-serie, som släpptes på HBO Nordic igår. Efter all uppståndelse i media (inte minst Sarah Palin's utbrott) är förväntningarna pååååå toooopp.

Something I look forward to this week: Can't wait to watch Sacha Baron Cohens new satire series! After all the attention in media (not least Sarah Palin's critic), my expectations reaaally high.
Hade ju lyxen att få ha dessa loverz hos mig första halvan av förra veckan! <3
I got to host these loverz the first half of the week! <3
Bland annat hängde de med på ett par jobb-events, varav ett innefattade en liten plåtning med riktigt spexig styling och ett annat innefattade pyssel och apelsin-drinkar på en rooftop.
Among other things, they got to come with me to a couple of work events, one of which included a small shoot with really alternative styling and another which included DIY and orange drinks on a rooftop.
Detta är nog den enda bilden jag hunnit ta på min nya frippa, haha, från ett av de fina provrummen på KaDeWe. Ebba, Axel och jag gick dit en dag och testade nya Luis Vuitton-parfymen, klämde på dyra märkeskläder och kände atmosfären av -flärd-.

This is the only pic I got of my new hairstyle, from one of the dressing rooms at KaDeWe.
Till slut lämnade Axel och Ebba Berlin, och Seans födelsedag kom. Jag överraskade bland annat med massage och en lyrrig lunch, innan vi mötte upp vänner på kvällen.

Then Axel and Ebba left Berlin, and Sean's birthday came. I surprised him with massage and a really fancy lunch, among other things, before we met up with some friends in the evening.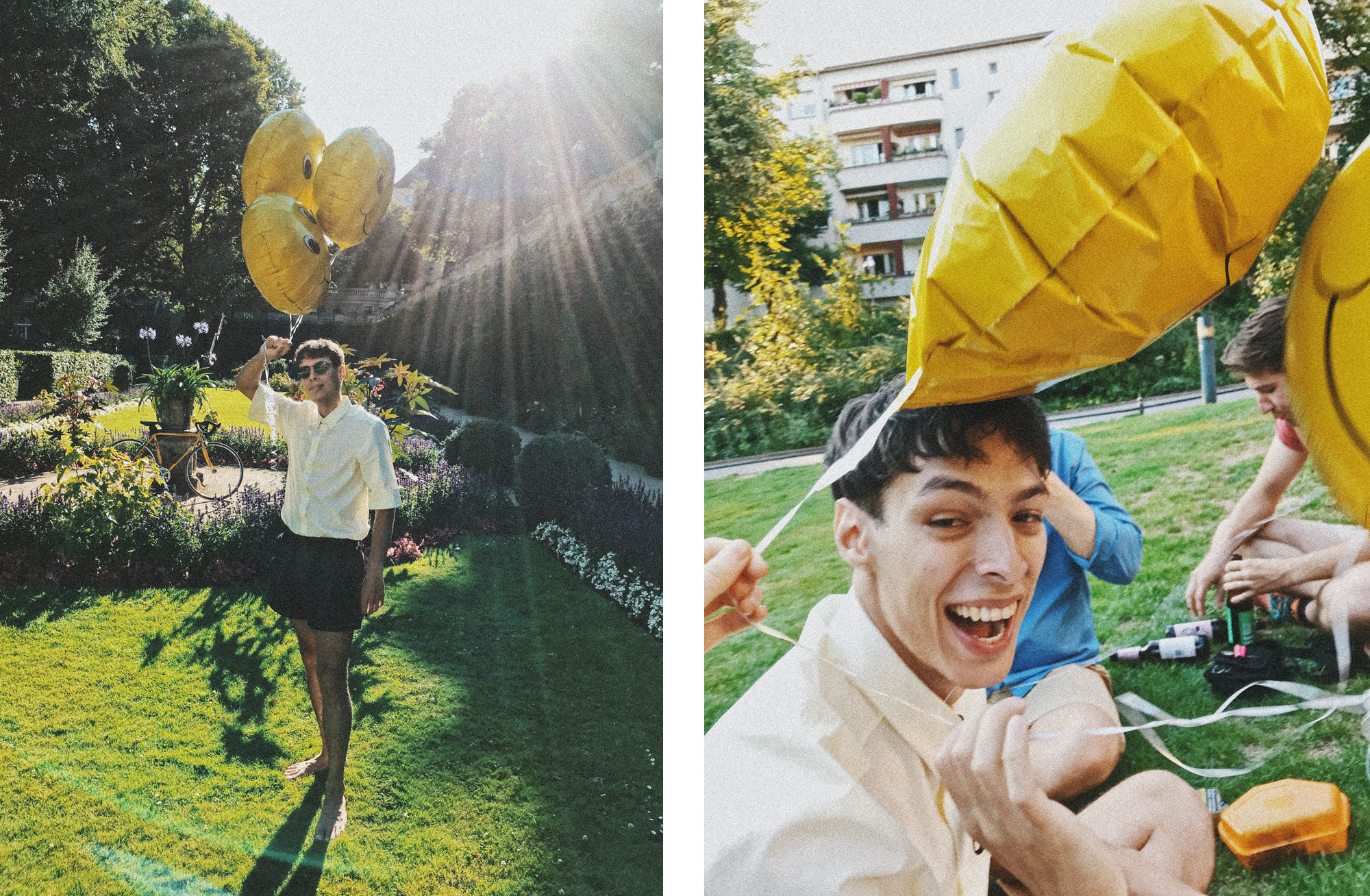 Dagen därpå fortsatte firandet med park-kalas och discodans. Hade hundra procent pangkul från morgon till natt!
The day after we continued the celebrations with a park-party and disco dance. It was such a blast!
I söndags fick denna krabat sova över hos oss för första gången. När vi försökte natta henne på en filt nere på golvet blev hon så förtvivlad att vi till slut fick lov att sova med henne i sängen (inte mig emot, få saker här i livet är väl mysigare än att vakna med en liten valp intill sig).
And yesterday, this little baby stayed at our place overnight for the first time. When we tried to put her to sleep on a blanket on the floor, she got s sad that we had to sleep with her in our bed (omg few things in life are cozier than waking up with a little puppy next to you).
Nästa vecka: På torsdag reser vi till min familj i Sverige! Fram tills dess kommer allting handla om förberedelser- packa, säga hejdå och knyta ihop säcken på så mycket jobb-uppdrag som möjligt. Just nu känns det som ett berg av saker som måste göras men min erfarenhet säger att det kommer lösa sig till slut ändå.

Next week: On Thursday we travel to my family in Sweden! The time until then will be all about preparation: packing, saying goodbye and finish as much work as possible. At the moment, it feels like a mountain of things that has to be done, but my experience says it will work out in the end. It always does.