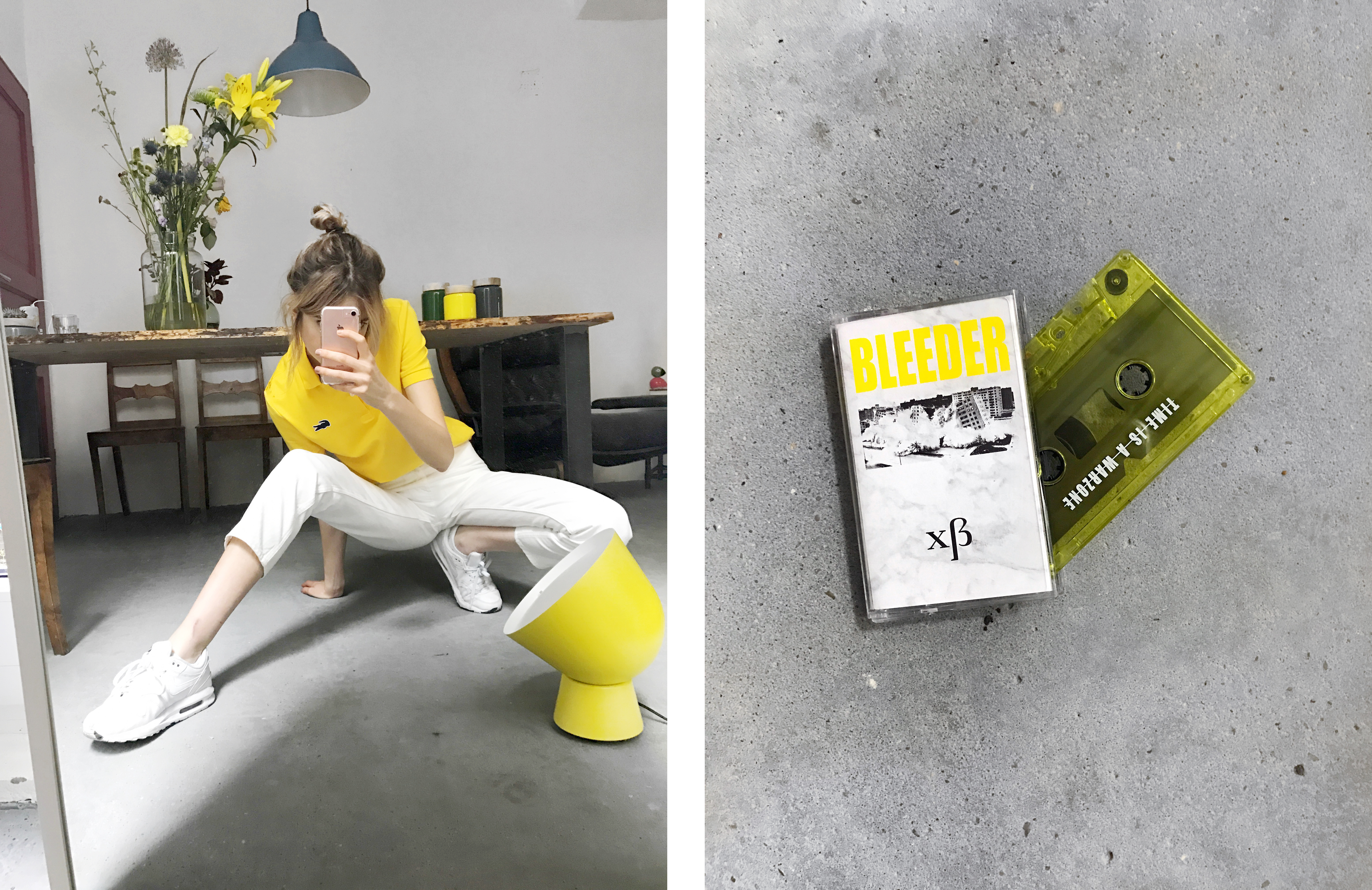 Jobbar hemifrån idag, men har en sådan känsla i kroppen av att inte få någonting gjort. Det känns som att vara to-do jag tar mig för tar tre gånger längre tid än planerat. Vill börja bygga på vår nya garderob (eftersom seans garderob fullkomligen sprängts sedan jag flyttade in), fixa med kontrakt och lägenheten i Gbg, svara på mail, beställa ett nytt objektiv. Hittills har jag inte kunnat bocka av mycket alls på den sär listan.
Hur som. Med dessa mycket färgkoordinerade bilder fanns det några detaljer jag ville peka ut:
– Mina nya vita braxor från &other stories. Känner mig så fresh i dem, bästa köpet på länge (tills den dagen jag sätter mig i lera alternativt spiller chokladglass på dem).
– Buketten från bloomon.de som GÖR hela vår lägenhet. Det är en tjänst där man kan prenumerera på buketter- för 27,95 EUR i månaden kan man till exempel få en sån här beauti hemlevererad, och använder man koden xxebba får man dessutom vasen på köpet helt gratis.
– Sean har släppt sitt album Bleeder på kasett. Lyssna, beundra och beställ ditt alldeles egna elektriskt gula lilla kasettband HÄR: xß – Bleeder.
– På bilderna syns även en liten sneakpeek på matbordet vi (Sean) byggt. Visar hela sen, det blev så så fint.
Working from home today, but with the feeling of not getting anything done. It feels like everything i decide to do takes three times longer than planned. I want to start building our new wardrobe (cuz Sean's wardrobe has exploded completely since I moved in), arrange stuff with contracts and the apartment in Gbg, reply to mails, order a new lens for my dear D600. So far, I have not been able to tick off much at all on that list.
However, with these very color-coordinated images, there are some details I want to point out:
– My new white pants from & other stories. I'm feeling so fresh in them, feels like the best (and only) purchase for a long time (till the day I sit down in the mud or spill chocolate ice cream on them).
– The bouquet from bloomon.de that really takes our entire livingroom to a new level. Bloomon is a service where you can subscribe to get bouquets monthly or weekly – for 27,95 EUR a month, for example, you can get this big beauti, and if you use the code xxebba you will also receive the vase for free.
– Sean has released his album Bleeder on cassette. Listen, love it and order your very own electric yellow little cassette tape HERE: xß – Bleeder . ///proud.