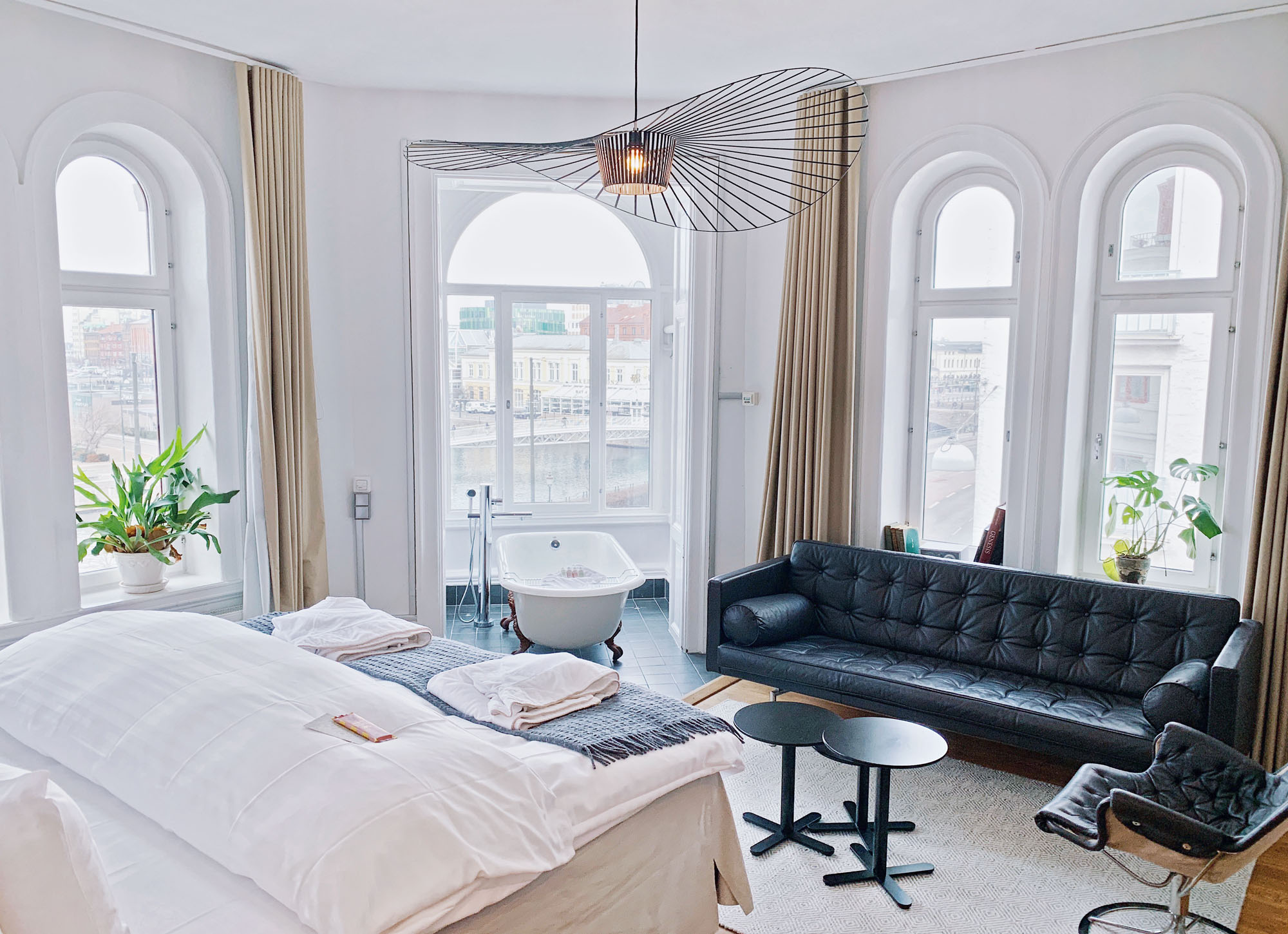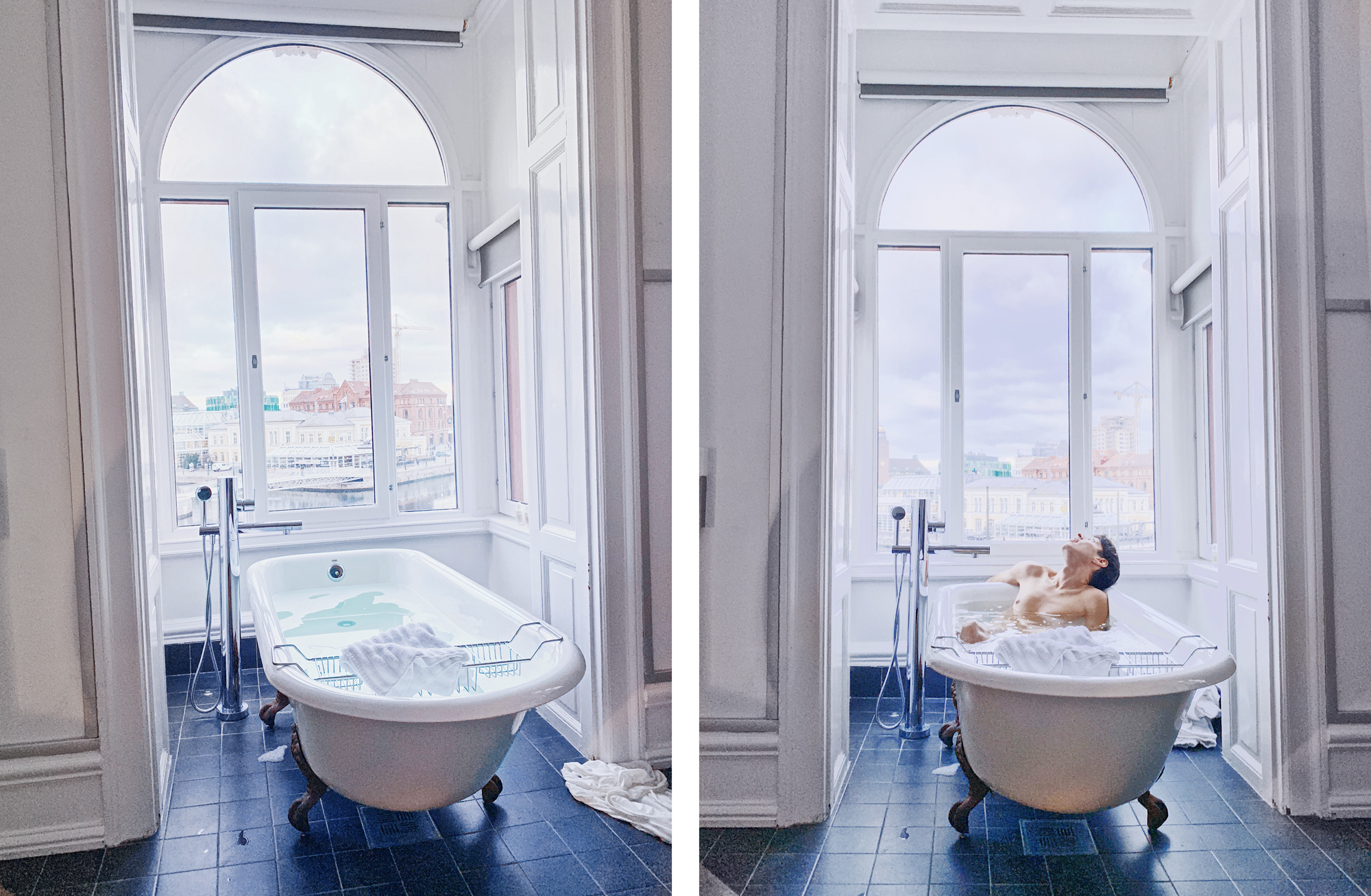 Först och främst: GLAD alla hjärtans dag babes! Glöm för guds skull inte att skämma bort er själva lite extra idag!!
På tal om att skämma bort sig själv- låt mig berätta om den fantastiska hotell-vistelsen Sean och jag hade I Malmö för ett par veckor sedan! Vi var där för att filma lite content åt Valpas Hotels. Har ni hört talas om Valpas förut? Det hade inte jag heller innan de kontaktade mig i julas. Efter att ha jobbat med dem på detta lilla projekt har jag blivit mer och mer övertygad om att de hör till framtiden i hotellvärlden. Vad valpas gör, är kort och gott att förse hotell med säng-ben som fångar in bedbugs. Inte så sexigt topic, men ett genialt koncept. Jag menar, som gäst är det ju nästan lika viktigt att slippa oroa sig för bedbugs som att slippa exponeras för dem, så att jobba proaktivt (och dessutom slippa använda kemikalier) känns helt rätt.
Med det sagt vill jag bara lägga upp denna video (för den som är intresserad av att höra mig prata mer om bedbugs, haha) och VARMT rekommendera hotell Duxiana i Malmö. Dåså:
First of all: Happy Valentine's Day! *Sending out love to all of you* Don't forget to spoil yourself a little extra today!
Speaking of spoiling yourself- let me tell you a little more about the amazing weekend Sean and I had in Malmö a couple of weeks ago. We went to Malmö to make a video for Valpas Hotels. Have you heard about it before? I hadn't either, before they contacted me. After working with them on this little project, I am more and more impressed by their bedbug eliminating bed-legs. It's not a sexy topic, but it's a truly genius concept. We all know what a struggle bedbugs can be while traveling, but with a simple concept like this there's no need to worry about it. As a guest, not having to worry about it is almost as valuable as not getting exposed to it. I really hope to see these bed-legs in more and more hotels in the future. Anyway, I just wanted to upload this video where I talk a little more about the concept, and give you my warmest recommendations to stay at the amazing Hotel Duxiana if you're ever in need of accommodation in Malmö.
(Haha, måste bara flika in att vi har skrattat SÅ mycket åt mina näsborrar medan vi klippt denna video. Det är helt sjukt hur de fladdrar loss så fort jag ska prata engelska framför kameran eller i andra lite mer pressade situationer. Ser så himla himla roligt ut!) HUR SOM HELST: Kolla in Valpas site för att kolla upp vilka hotell som har dessa sängben i nuläget. STOR KRAM och massa kärlek!
As you already figured out, this post is a friendly collaboration with Valpas Hotels. Find all Valpas Hotels here (they're available in both Sweden and Germany, for example). BIG hugs!