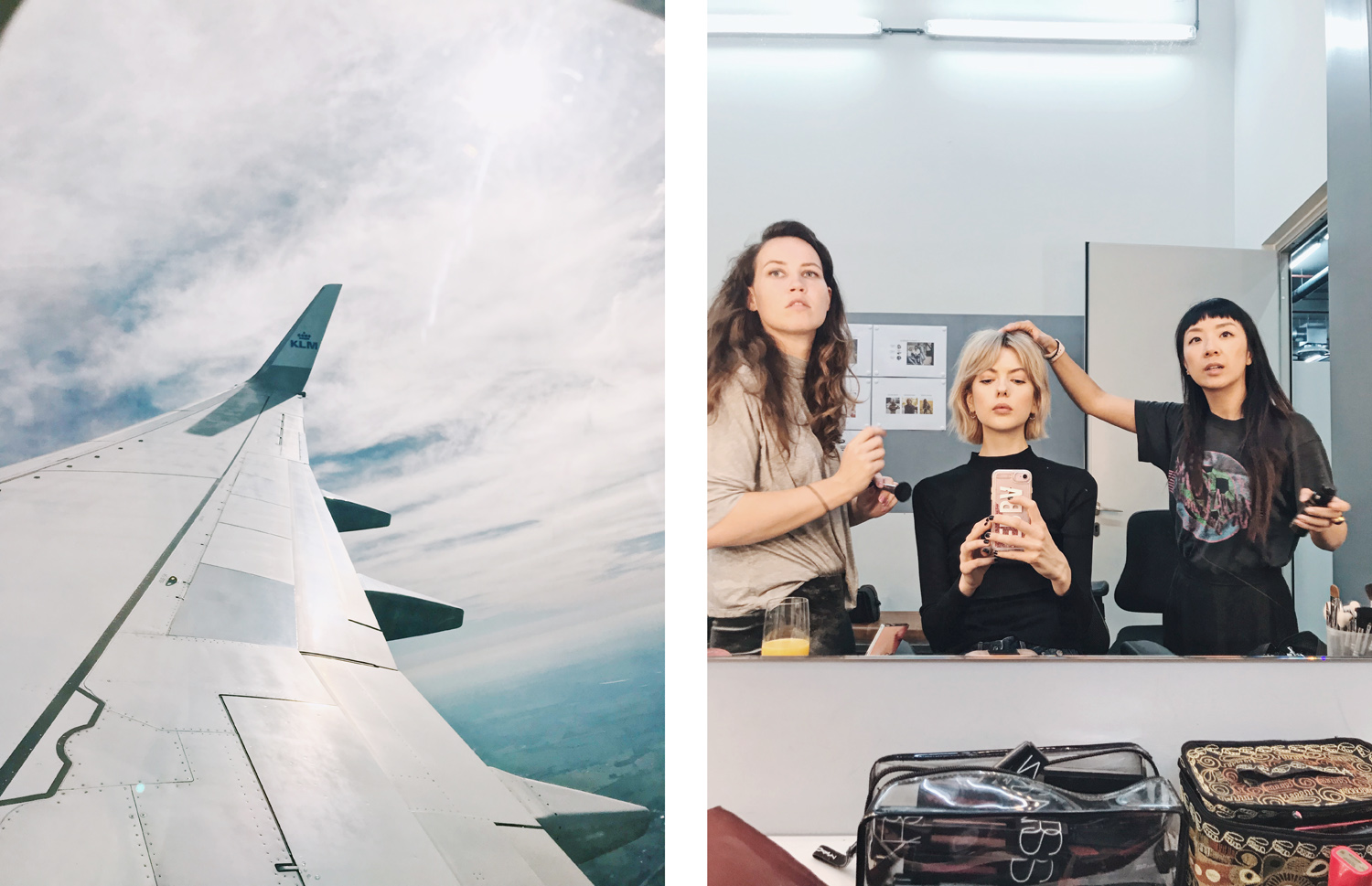 Okej, då spolar vi tillbaka tiden en vecka igen. Förra torsdagen tog jag nämligen ett tidigt morgon-flyg till Amsterdam och landade rakt ner i sminkstolen hos G-star.

Okay, let's turn back time one week again. Last Thursday, I took an early morning flight to Amsterdam and landed straight into a make-up chair at the G-star HQ.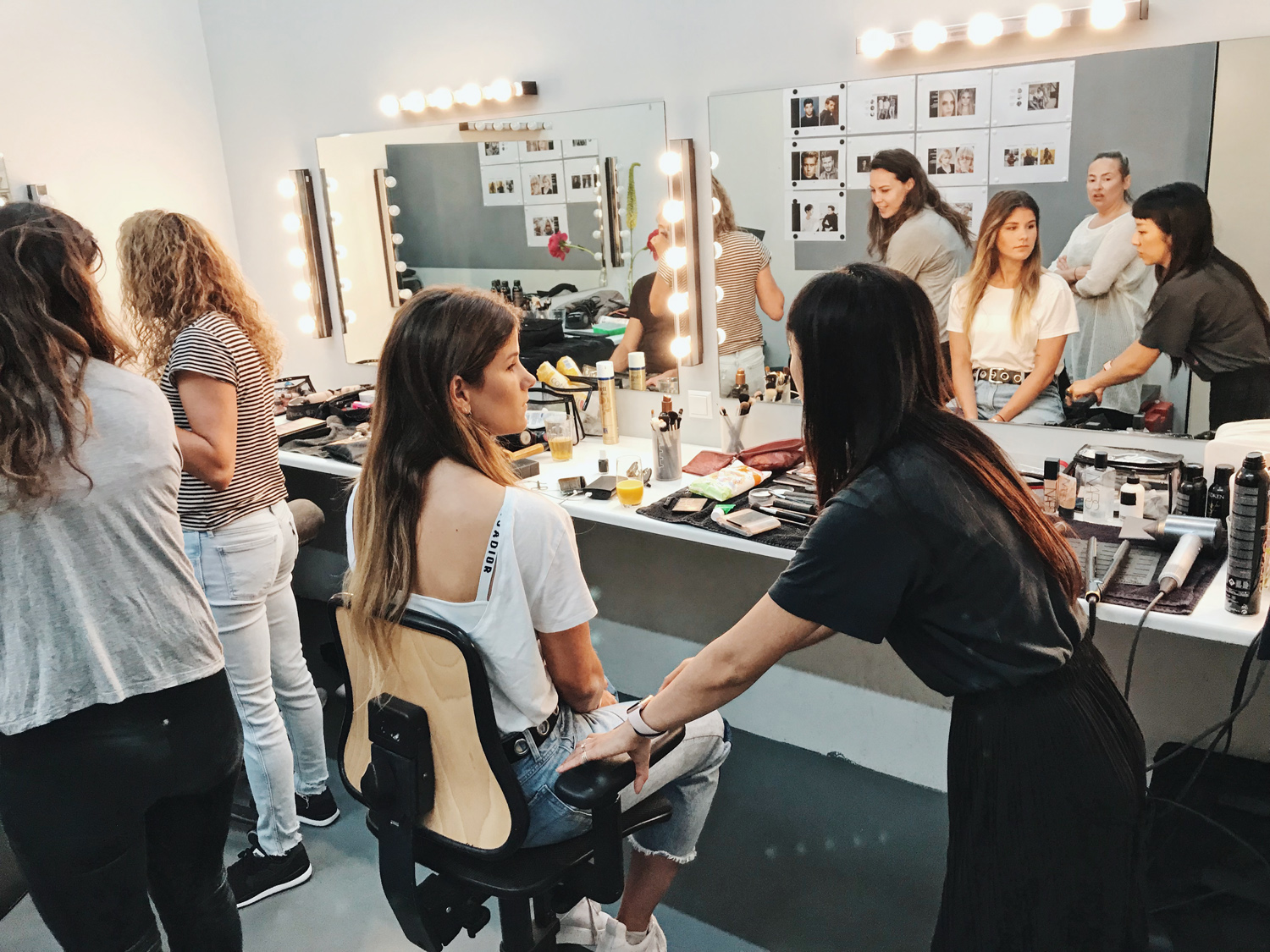 Där var även Michele, Rianne, Kevin och de andra i G star-gänget. Trivs alltid i stämningen i sminket innan en plåtning, chit-chattandet mellan stolarna, stylister som diskuterar sin vision med klienten, någon som pillar en i håret samtidigt som man försöker slurpa i sig sitt morgonkaffe utan att spilla.

Michele, Rianne, Kevin and the other G star ambassadors were also there. I always like the atmosphere in the makeup room before a shoot: the chit chat across the chairs, stylists discussing their vision with the client, someone combing your hair while you're trying to sip on your morning coffee.
När alla var redo lämnade vi G-star HQ (ursäkta mig, men HUR fet byggnad?) för att ta oss till dagens location…

When everyone was ready we left the huuuge G-star HQ (just…wowo!) to go to the location of the day …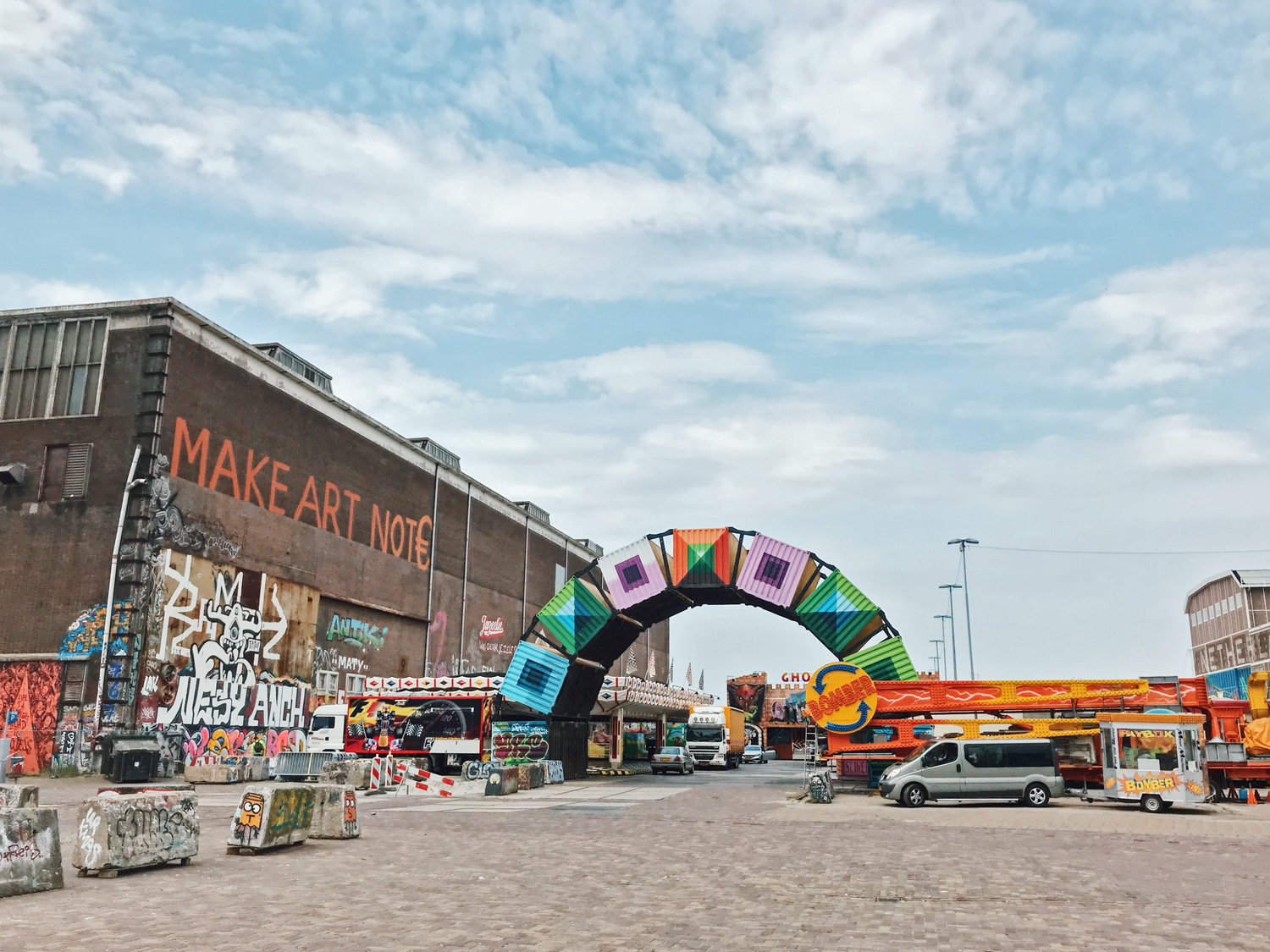 … ett gammalt industriområde som tagits över av diverse kulturella aktörer och pimpats av streetart-konstnärer. Ett ganska bekant koncept för någon som kommer från Berlin, haha.
… an old industrial area taken over by various cultural actors and pimped by streetart artists. A pretty familiar concept for someone living in Berlin, haha.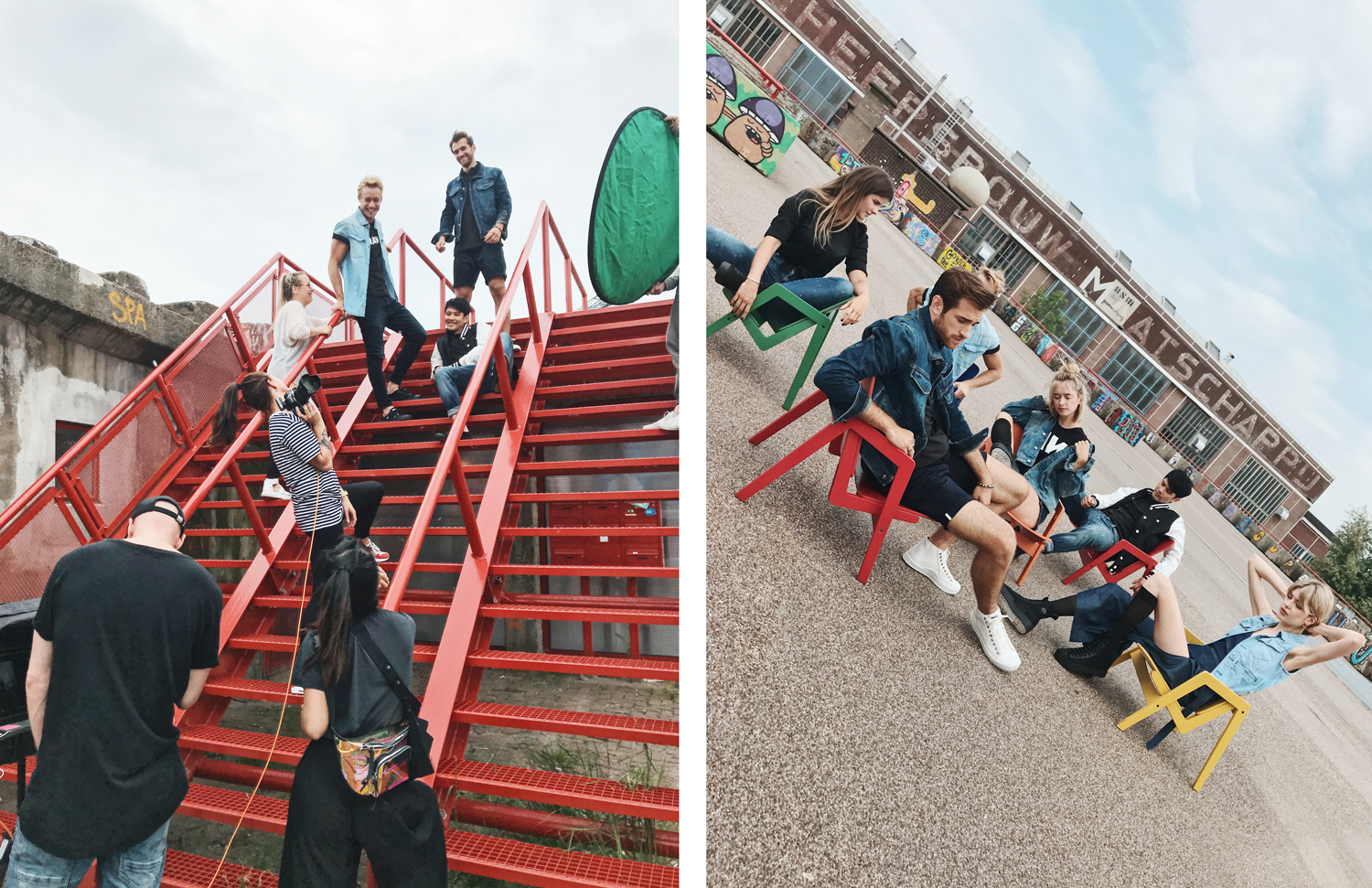 Sedan plåtade vi oavbrutet i några timmar! Jag tycker att det är så kul att plåta i grupp, att få förhålla sig till andra personer när man poserar.

Then we were shooting the newt few hours! I love doing group shoots, posing together with other people is much more fun!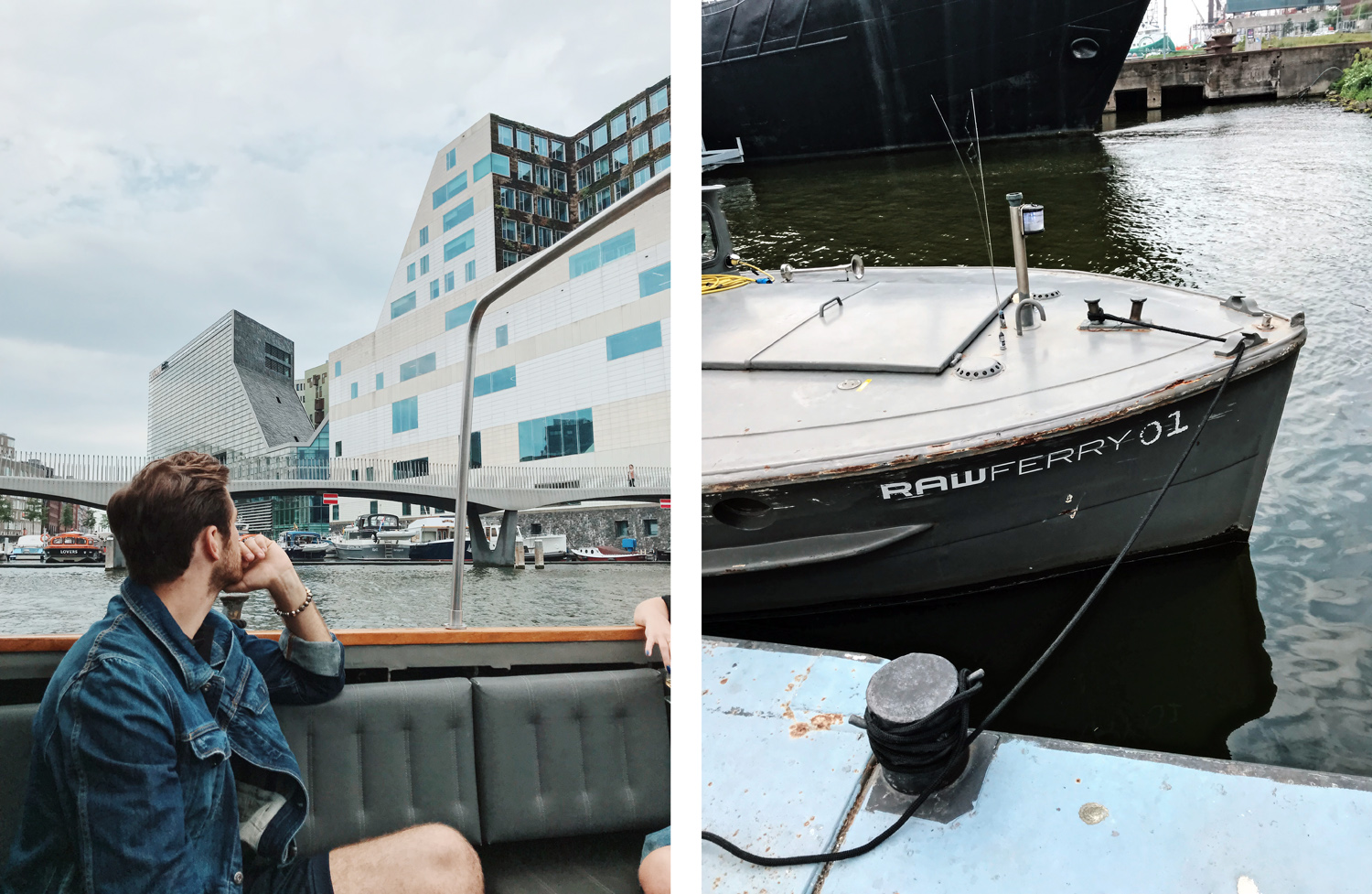 När sista bilden var tagen och alla var nådigt trötta fick vi klättra in i Raw-färjan, som skulle skjutsa oss tillbaka. (Inte nog med att de har ett enormt, glansigt HQ fyllt av kreativa designstudios och öppna kulturlandskap, de har också en egen färga att skjutsa runt sina besökare i. What!?)

When the last picture was taken, we got on board the Raw Ferry, which would take us back (not only do they have a huge, glossy HQ filled with creative design studios and open office landscapes, they also have their own ferry to drive around their visitors in. Wow!).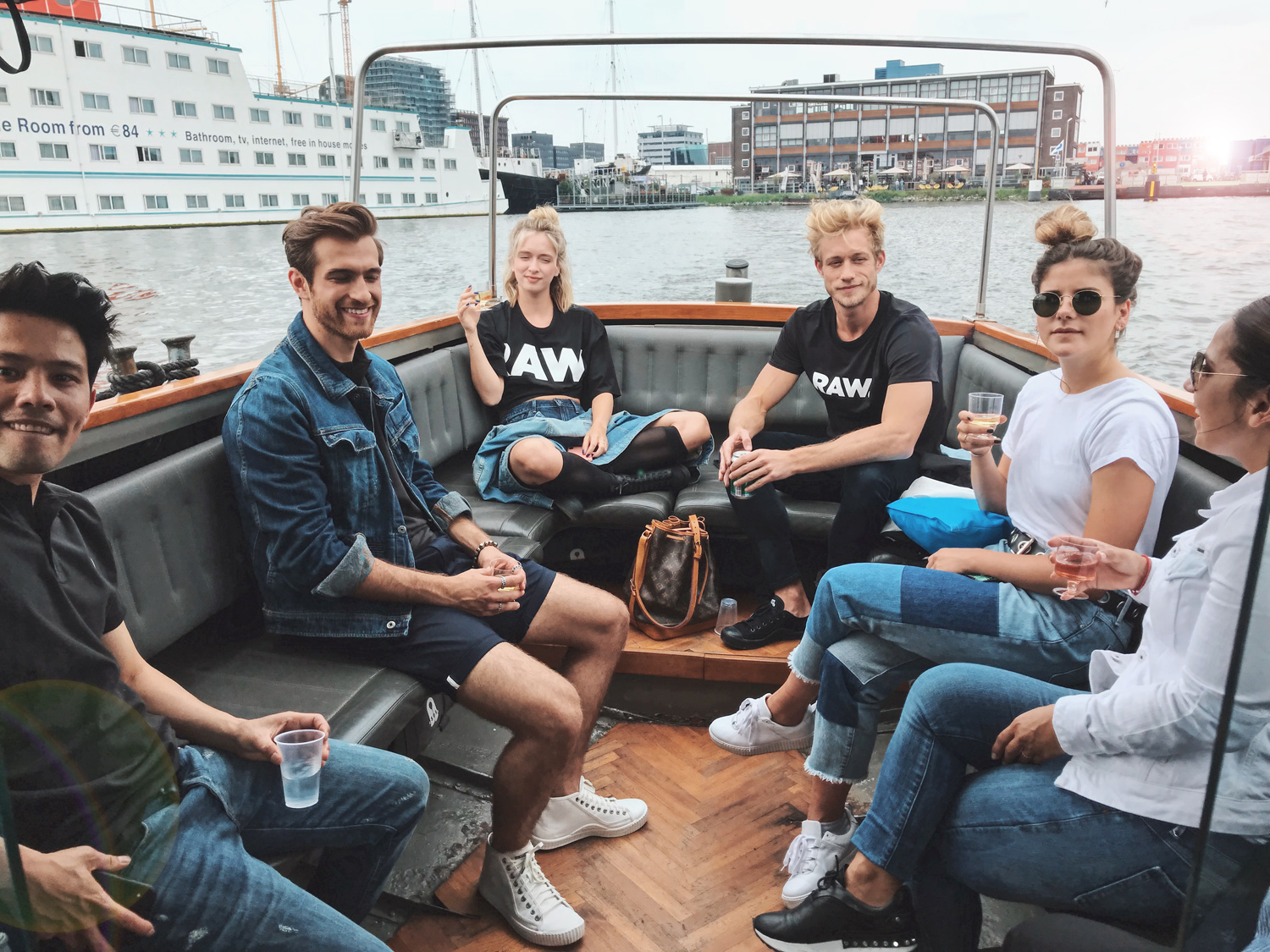 Den timme det tog att färdas tillbaka på Amsterdams kanaler i skymningen, genom hela stadskärnan med chill musik i högtalarna var absolut resans höjdpunkt.

The hour it took us to travel back to the HQ on Amsterdam's canals in the sunset, throug the city center with chill music in the speakers was definitely the highlight of the trip.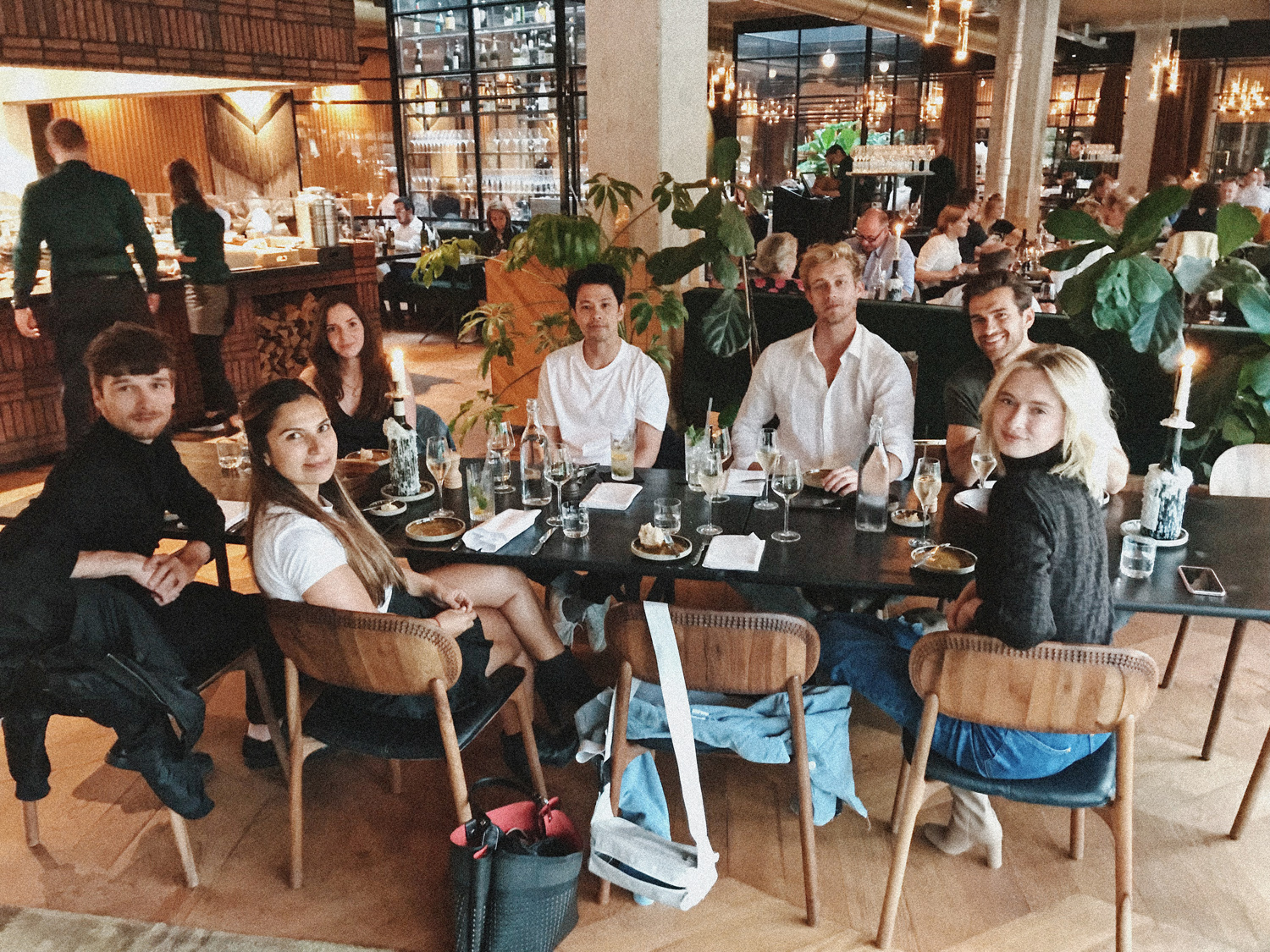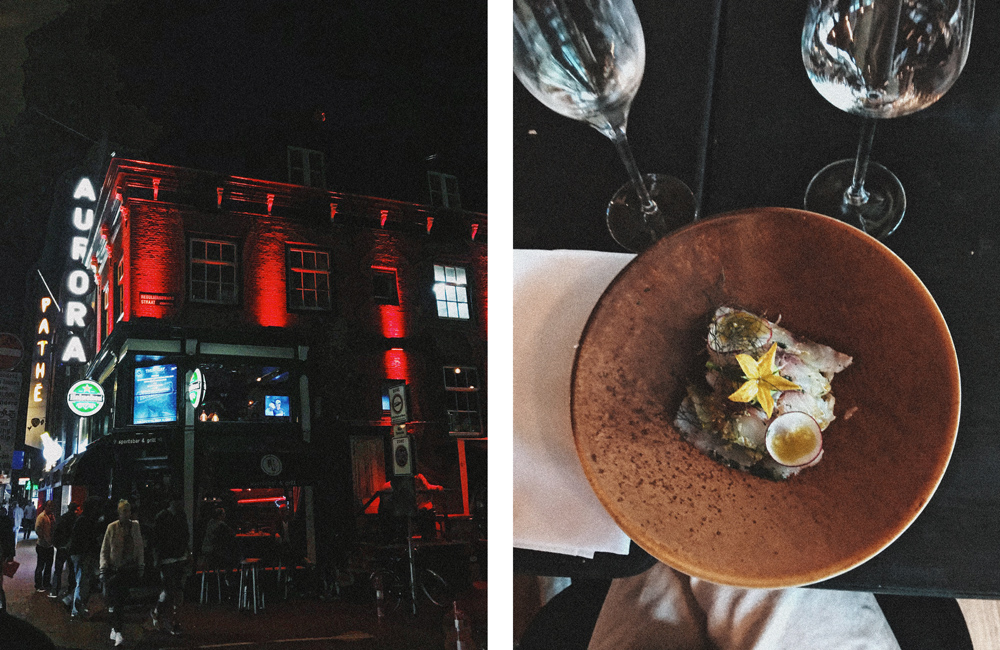 Dagen avslutades med en svinfin middag med gänget och en snabb sväng på stan innan vi alla däckade på hotellet. Det är mysigt att vi alla lärt känna varandra nu, efter att ha gjort ett par shoots tillsammans.
The day ended with a super yummy dinner with the gang. It's so nice that we know each other better now, after doing a couple of shoots together.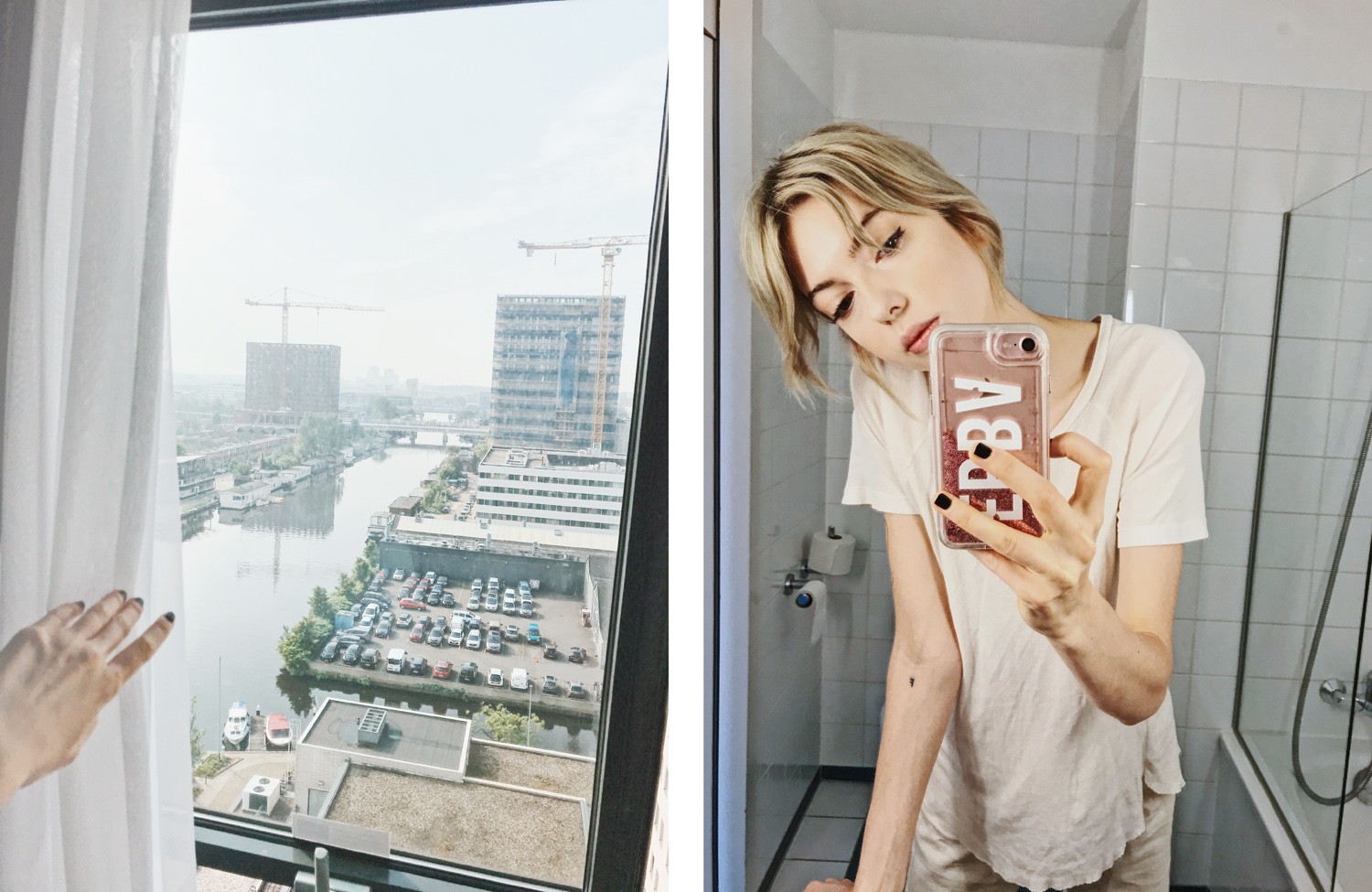 Dagen därpå vaknade jag på mitt hotellrum och spenderade någon timme med jobb innan jag packade ihop datorn, flög hem till Berlin där en efterlängtad Sean och minst lika efterlängtad HELG väntade.

The next day I woke up in my hotel room, and spent some hours working before I packed my computer and took a flight home to Berlin where Sean and a lovely weekend were waiting for me.