Från slutet av Juli till slutet av Augusti var jag rätt frånvarande här på bloggen. Jag hade sommarlov. Kanske var det de extrema temperaturerna eller att vi med jämna mellanrum packade våra väskor och bytte plats, men alla nattliga promenader genom de trånga gatorna på söder, nya vänner jag mötte och gamla vänner jag återförenades med, all dans, alla bad, grillkvällar och båtturer utspelade sig som i ett parallellt universum där tiden gick att stretcha som ett gummiband och förväntningar och deadlines kändes som abstrakta koncept. Sommaren 2018 satte faktiskt spår i mig på många sätt, det känns som att den påverkade oss alla?
Låt oss kika på hur mitt sommarlov tog sin början:
I was pretty absent in social media from July to the end of August. I gave myself a summer break. Perhaps it was the extreme temperatures or that we packed our bags and changed locations all the time, but all nightly walks through the narrow streets of Stockholm, new friends I met and old friends I reunited with, all the dancing, bathing, barbecue nights and boat trips, all of that felt like it happened in a parallell universe where the time could stretch like a rubber band and deadlines and expectations felt like abstract concepts. The summer of 2018 was very special for me. Let's look at how it all began: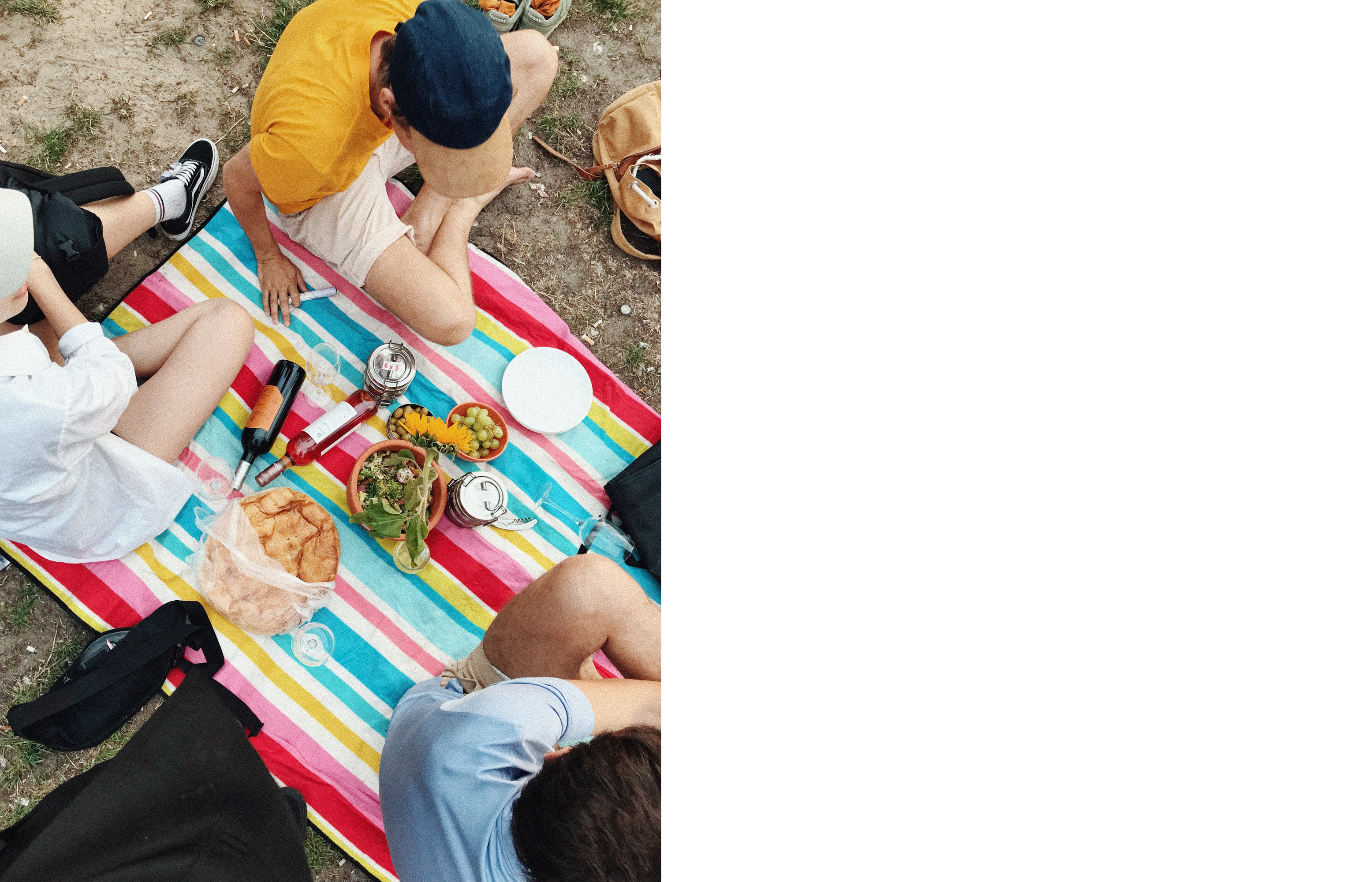 En kväll i Juli sade vi hejdå till Berlin med park-picknick och gott sällis. Vi drack vin på en filt med Dan och Ellie, pratade om spöken om jag minns rätt. Någon dag därpå klev vi på planet till Umeå.
One evening in July, we said goodbye to Berlin with a picnic in good company. We drank wine on a blanket with Dan and Ellie, talking about the ghosts if I remember it correctly. The day after, we left the country to go back to my hometown, Umeå.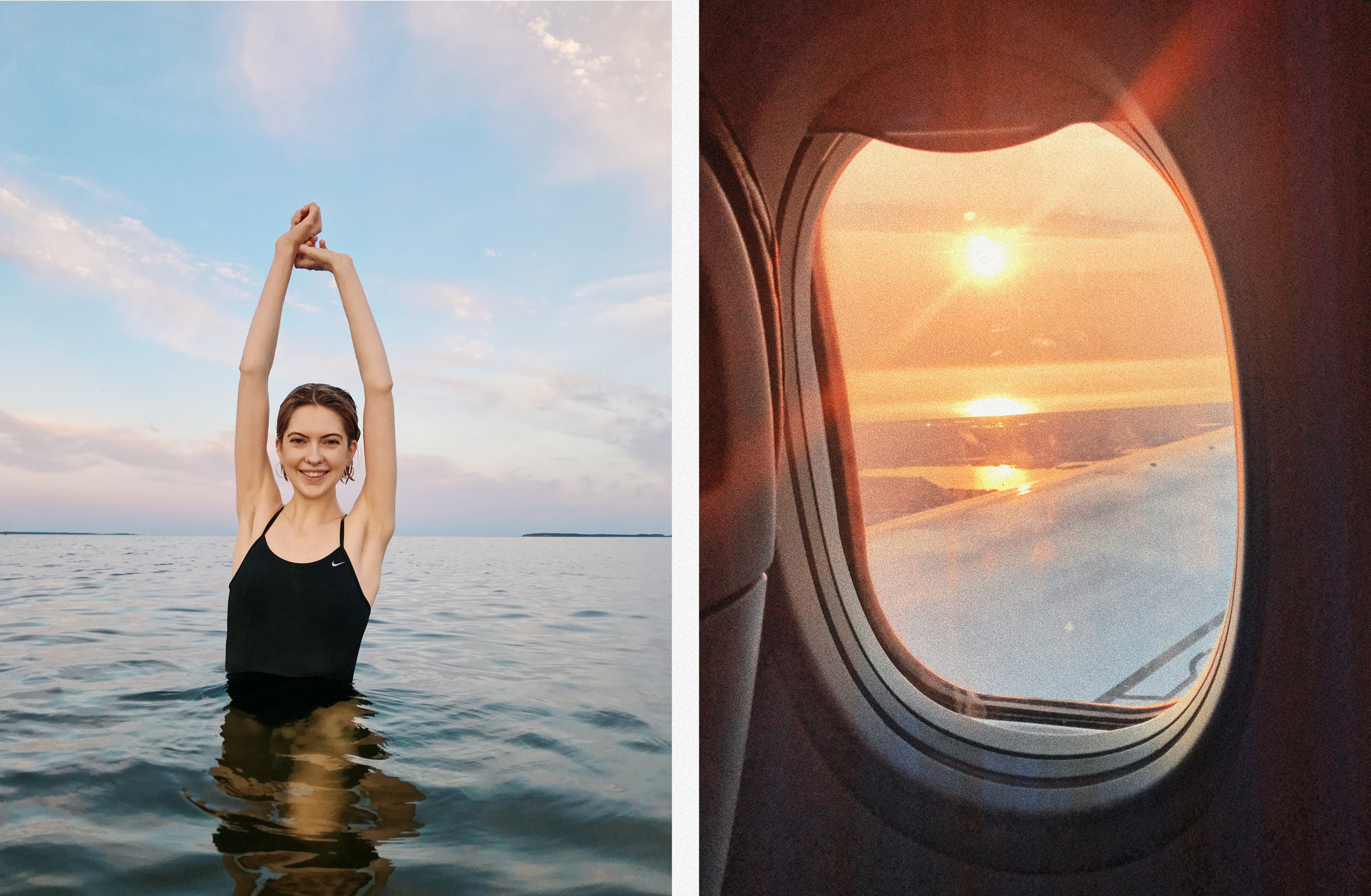 Vid Umeås flygplats utdelades kramar till Fanny och Mamma, sedan körde vi med fullastad bil rakt ut i skogen, mot Örsten. Värmeböljan hade nått hela vägen upp till Norrland. Det var ljummet ute när vi gick ner till havet för att ta det första av många kvällsdopp. Ni vet känslan av att ha hela sommarlovet framför sig.

At Umeå Airport, we gave Fanny and Mum long hugs, then we drove our fully loaded car straight into the forest towards our summer house at Örsten. The heat wave had reached all the way up to the north of Sweden. The air was lukewarm when we barefoot walked down to the ocean to take the first of many evening swims. I remember the feeling of having the whole summer before us.
Pappa hade byggt ett växthus där han odlade grönsaker, precis som när jag var liten. Hela dagarna gick jag och plockade jordgubbar och ärtskidor från landet och tänkte präktigt för mig själv att det här, det är riktig lyx.

Dad had built a greenhouse where he grew vegetables, just like he did by our house when I was a kid. During our days here I picked strawberries and peas all the time, thinking to myself in a pretentious way that this is "real luxury".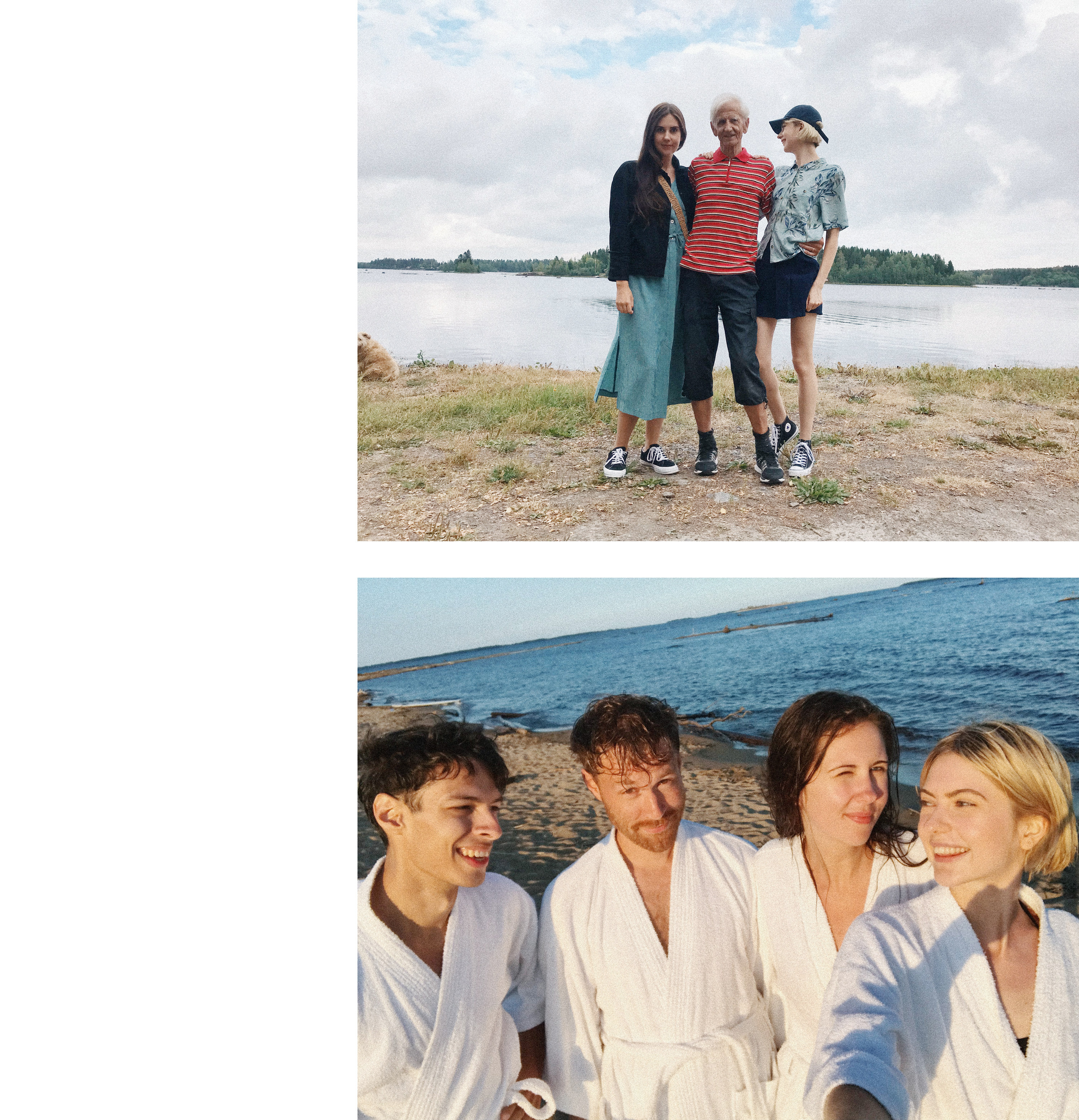 Familjen och släkten. Finaste farfar bjöd släkten på lunch och plötsligt satt vi där runt bordet precis som när vi var små men inte alls som när vi var små: nya partners, nya samtalsämnen, lägenheter, skola och jobb. En farmor saknades oss.
Men efteråt, när vi alla hamnade på gräsmattan och en gammal fotboll plötsligt flög mellan familjemedlemmarna var året 2002 för en stund.

Reuniting the family. My dear grandfather invited the whole family for lunch and suddenly we sat there around the table just like when we were kids but also not at all like when we were kids: new partners, apartments, schools and jobs. Our grandmother wasn't with us anymore.
But afterwards, when we all ended up on the lawn and an old football suddenly flew between family members, everything felt like back in year 2002 for a moment.
Efter knappt en vecka lämnade vi de norrländskt ljusa nätterna, djuren, skogen och familjegnabb. Jag hade fått ett uppdrag i Amsterdam och var tvungen att åka tidigare än väntat- vad som hände där berättar jag mer om i nästa del av sommardagboken. Kram på er!

After just a week, we left the northern lights, the countryside, the animals and family. I had got an assignment in Amsterdam and had to leave earlier than expected – I will tell more about what happened there in the next part of the summer diary. Big hugs.