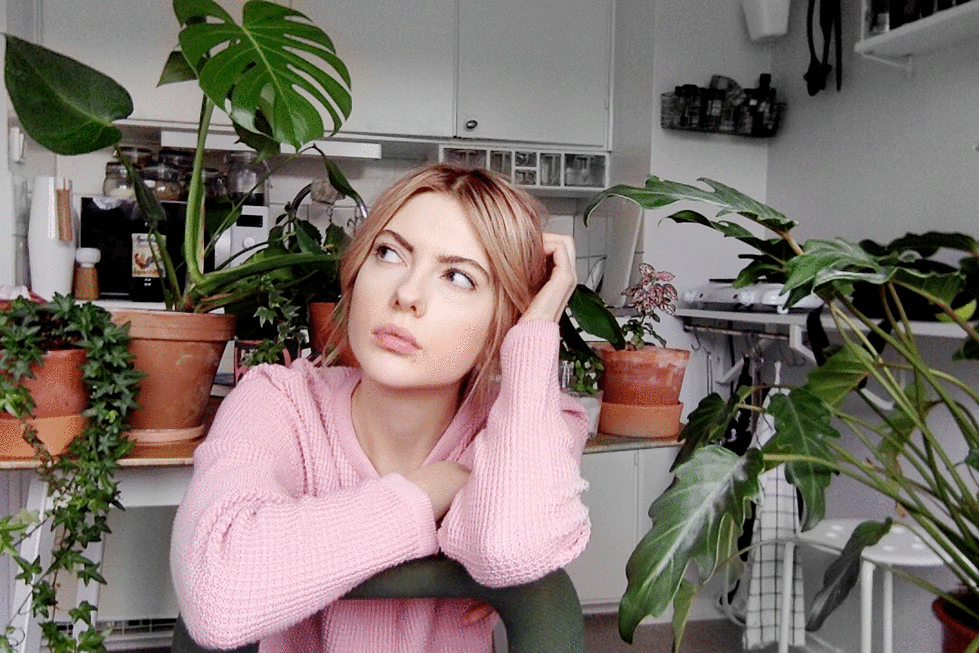 Här sitter jag bland mina stackars plantor och tänker på framtiden. Sökte precis utbildningar inför hösten. Jag har lärt mig väldigt mycket av den utbildning jag går just nu, men eftersom det är ett helt nystartat program finns det en hel del saker som kunde bli bättre med upplägget. Därför känns det inte som en nackdel att ta studieuppehåll ett år och kanske återvända när alla inblandade har lite mer erfarenhet. En annan anledning är såklart att jag vill vara i Berlin så mycket det bara går, om jag är ärlig mot mig själv vet jag ju att det är där jag mår allra bäst.
I alla fall! De kurser jag precis sökte för att eventuellt plugga på distans i höst är: *trumvirvel* 1. Tekniskt basår! (Som jag planerade att gå förra året egentligen. Jag gillar ju naturämnena och ett år är en väldigt bekväm längd) 2. Filosofi A (Har velat plugga filosofi superlänge, kanske är det dags att ta tag i't), samt några bubblare: 3. Fiskfyseologi (fiskar!! jag vill lära mig allt!), 4. Mat, myter och molekyler (gyllene tillfälle att få svar på "varför gråter man när man skär lök? vad händer egentligen när man gör majonäs?" och andra livsviktiga frågor) 5. 3D-animering (alltid velat veta hur det går till)
Som ni ser spretar det åt alla olika håll. Det enda som faktiskt kanske kan bidra till mitt framtida yrkesliv är Tekniskt basår, men jag tror att den viktigaste delen i höstens studier är att vidga mina vyer lite. Jag har ju följt samma spår, sociala medier och digital marknadsföring-spåret, sedan 14-års ålder och är gaaanska så redo att röra om i huvudet lite. Har ni sökt några utbildningar?
Here I am, sitting among my poor plants thinking about the future. I just applied for some educations for the fall. I've learned a lot from the education I'm in right now, but since it's an entirely new program, there are a lot of things that could be improved until next year. Therefore, it does not feel like a disadvantage to take a study break and maybe return when they have a bit more experience. Another reason is that I want to be in Berlin as much as possible, cause if I'm honest with myself, I know that's where I feel the happiest.
Anyway! The courses I just applied for are: * drum roll * 1. foundation year in natural science! (which I planned to go last year, actually. I like the natural science subjects and one year is a very comfortable length) 2. Philosophy A (I've wanted to study philosophy for ages, maybe it's time to actually do it), and some random ones: 3. Fish physeology (why not learn more about fish haha), 4. Food, myths and molecules (the golden opportunity to get answers to "why do you cry when you cut onions? what happens when you make mayonnaise?" and other vital questions) 5. 3D animation (always wanted to know how you make 3D animations)
As you can see, it's a little bit of everything. The only thing that actually might contribute to my future career is the Foundation Yeae but I think the most important thing I want to get out of my studies is to broaden my horizons a little bit. I've followed the same path, the social media and digital marketing path, since I was 14 and I'm preeeeettty ready to see what else is out there. Have you applied any educations yet?