Jag brukar ju göra långa årsresuméer den här tiden på året, men just nu känner jag att jag hellre delar med mig lite av hur mitt år har varit på ett mer personligt level. Det känns som att jag kanske inte släppt in er läsare på det privata planet lika mycket som innan 2015 eftersom jag själv haft så ostabilt liv och varken vetat vad jag skulle skriva eller tänka, men det är något jag vill ändra på från och med nu. Jag saknar ju era personliga kommentarer, tips och stöd. Vill ni återuppleva årets alla inlägg är det ju bara att djupdyka i arkivet, detta inlägg blir mer av mina inre tankar och känslor.
Usually I make huge blog recaps this time of the year, but right now I feel that I rather share how my year has been on a more personal level. It feels like I might haven't let you guys in on a the private level as much as before this year (because I've had such a strange year that I haven't been sure of what to feel, do or write), but that's something I want to change from now on. I miss your personal comments, tips and support. I'll let this list be the first post in my new, more personal era!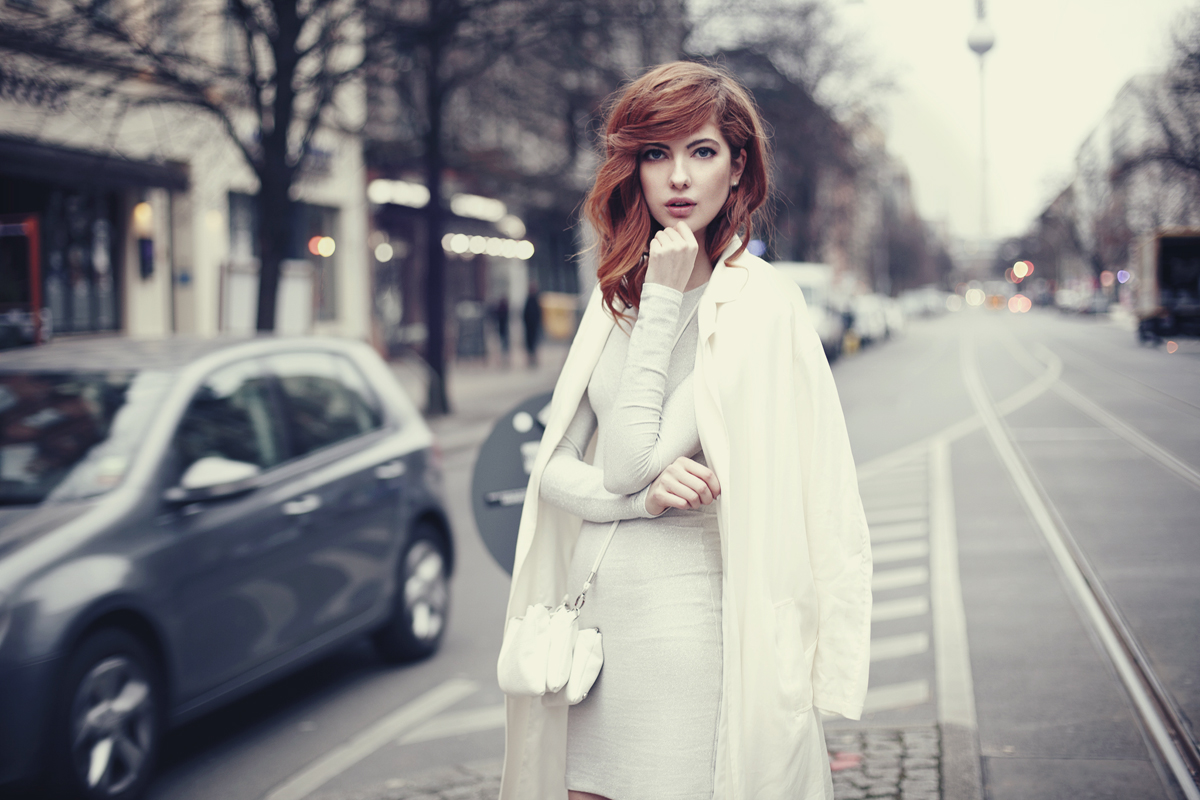 Gjorde du något 2015 som du aldrig gjort förut? Massor. Flyttat in i en lägenhet utan vitvaror och möbler och sedan fixat allt som behövs själv. På tyska. Två gånger.
Jag har skaffat eget kontor, bestigit ett berg, ändrat hårfärg och frisyr sjuttioelva gånger, varit med i tyska tv-shower, bilat till ett annat land, varit med under ett ultraljud och tillåtit mig själv att skita i plugget för första gången någonsin (tyskakursen jag hoppade av i våras) .
Did you do anything in 2015 that you've never done before? A lot. I moved into an apartment without appliances and furniture and arranged everything we needed myself. In German. Twice.
I've got myself an office, climbed a mountain, changed hair color and hairstyle maany times, roadtripped across land borders, been a part in german TV-shows, been present at an ultrasound and allowed myself to skip school for the first time ever (the German course I dropped out of last spring).

With my german books on my way to school!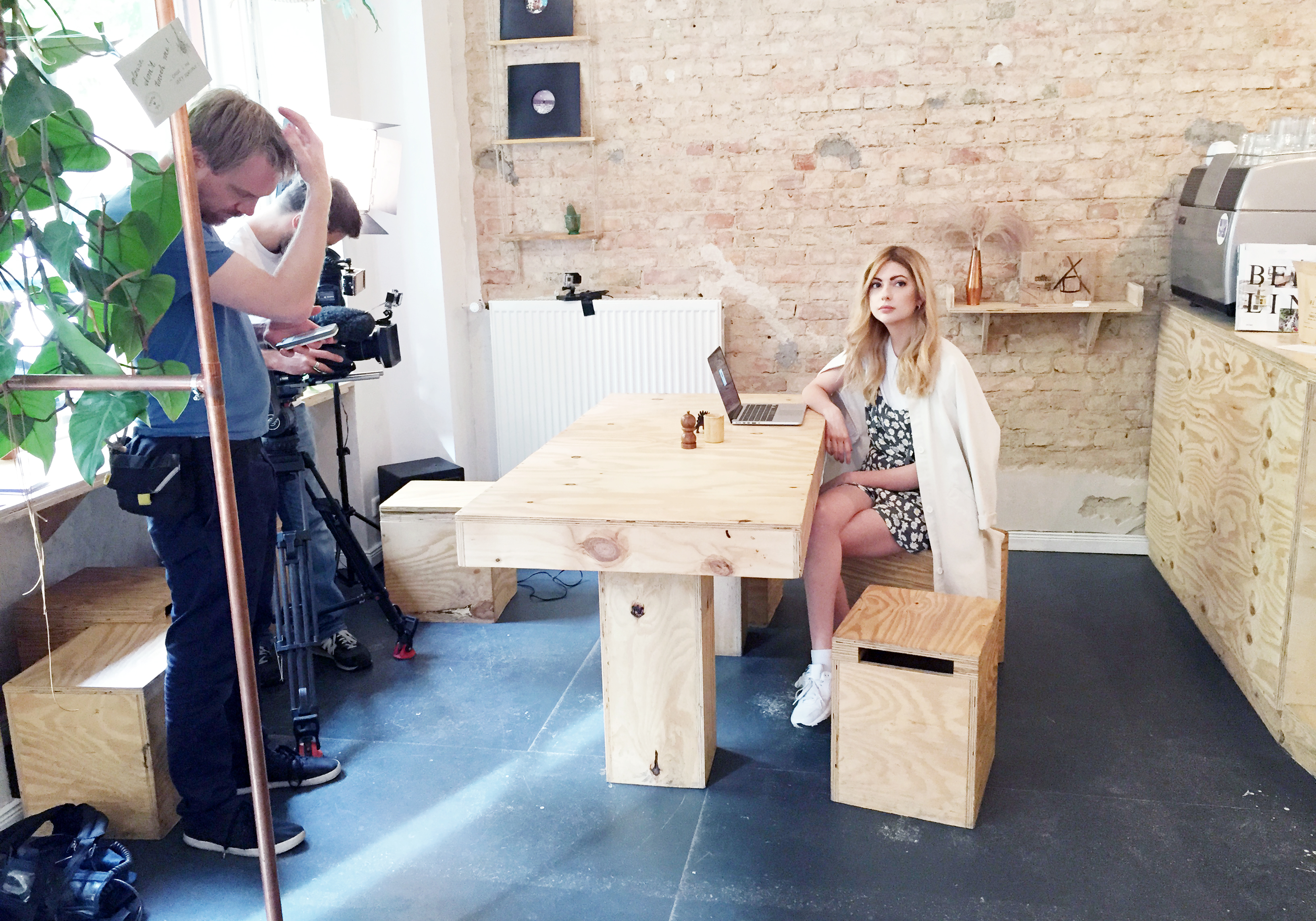 The recordings of Loop, which Siri and I took part in.
Genomdrev du någon stor förändring? Hela året har varit en konstant stor förändring. Störta grejen för mig var nog när jag valde att stanna kvar i Berlin fastän min partner in crime Siri samt större delen av alla Berlin-vänner flyttade hem till Sverige. Det räknas kanske inte som en förändring eftersom jag stannade kvar, men för mig började en ny era där och då.
Did you make any big changes? The whole year has been a constant big change. The biggest thing for me was probably when I chose to stay in Berlin, even though my partner in crime, Siri, and most of all my Berliner friends moved back to Sweden. I don't even know if that counts as a change since I stayed at the same place, but for me, a new era began there and then.

Just a few days before Siri moved from Berlin..

Vilka länder besökte du? Hm, jag har rest runt i massa tyska städer vilket har varit superintressant. Jag har besökt Milano två gånger och hängt i Österrike, Schweiz, Polen, England, Estland. Inte jättetropiskt, va?
Which countries did you visit? I've visited a lot of new cities within Germany which has been super interesting. I've also visited Milan twice and then Austria, Switzerland, Poland, the UK and Estonia. Not very tropical, but a lot of fun anyway.

Went to an epic spa in austria with Siri.

Had a shoot in a huge deer park in Bristol with a handful amazing girls.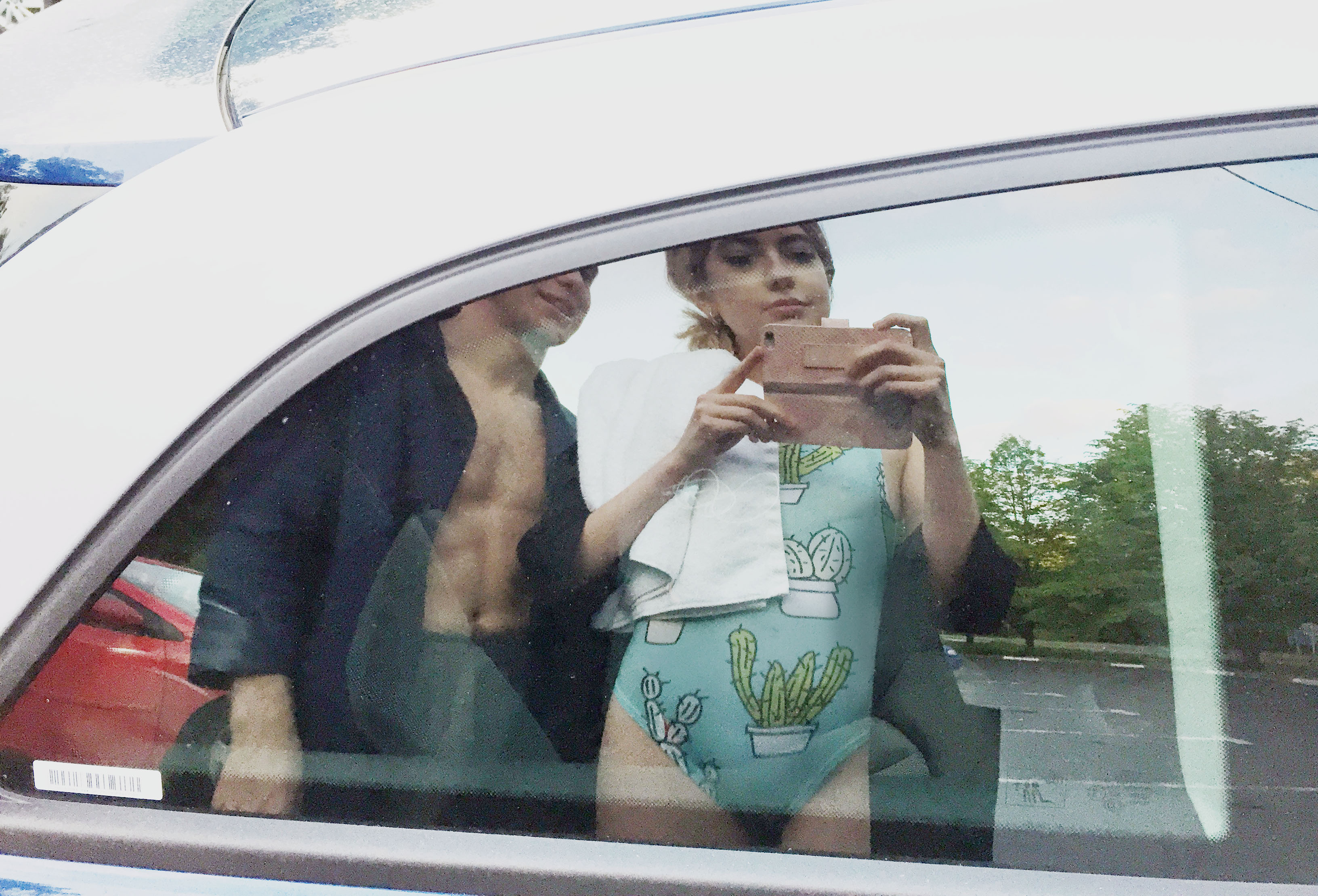 Had a spontaneous freezing swim in the sea in Poland in may.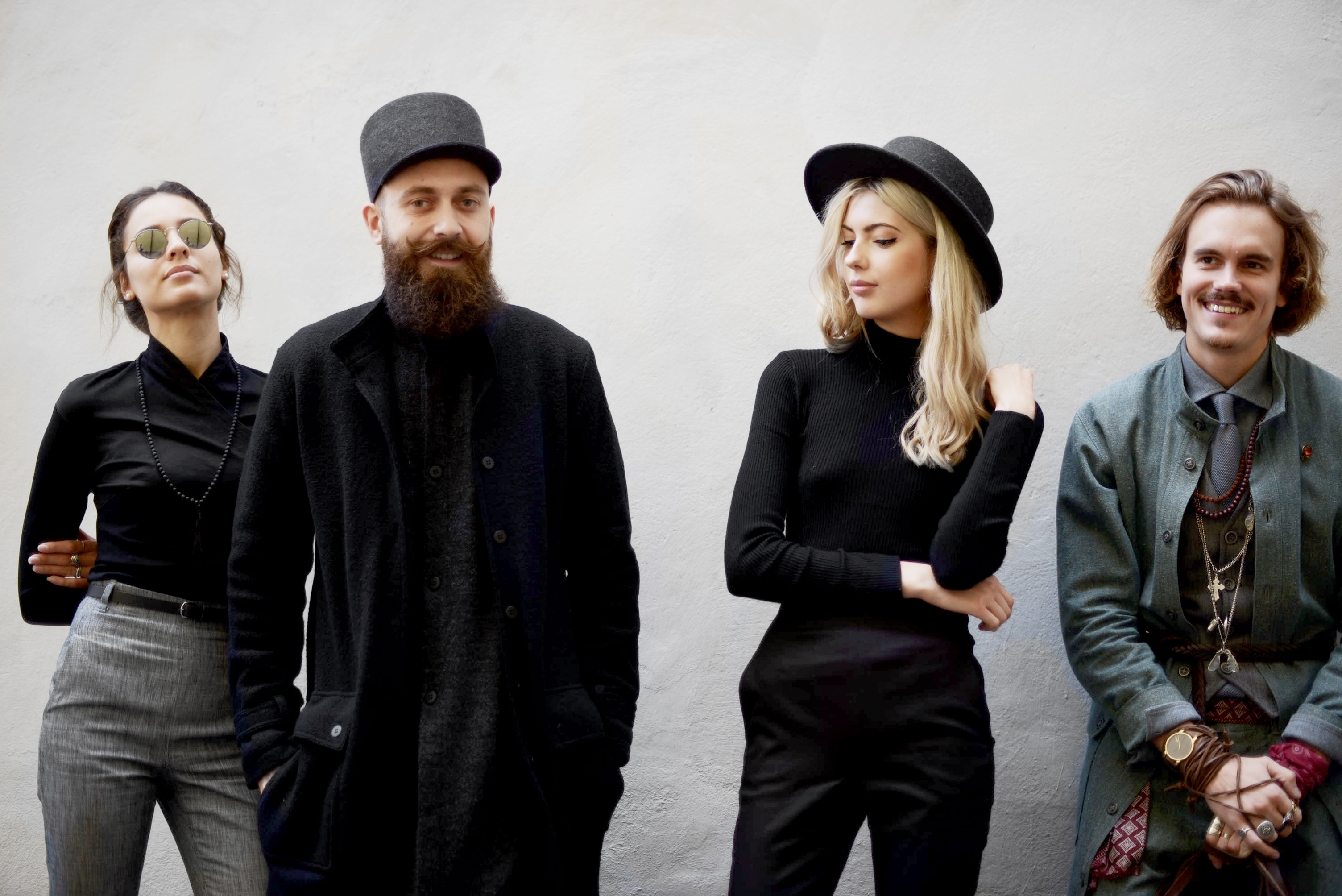 Met truly inspiring denim makers in Estonia. I still think of this crew very often, they had a really special energy that inspired me.
Gjorde någonting dig riktigt glad? Hm. Jag var så himla himla glad och lättad när vi fick vår lägenhet i Maj och för första gången fick göra oss riktigt hemmastadda på riktigt. Hela maj var så sjukt bra, fylld av parkhäng, utomhusbio, festivaler och allt bara löste sig.
Augusti var också en av de finare månaderna jag upplevt.
Did something make you really happy? I was so amazingly amazingly happy and relieved when we got our own apartment in May and for the first time got to make us at home for real. May was also SO good, filled with bbq's in parks, outdoor cinema, festivals and stuff..
August was also one of the nicest months I've experienced.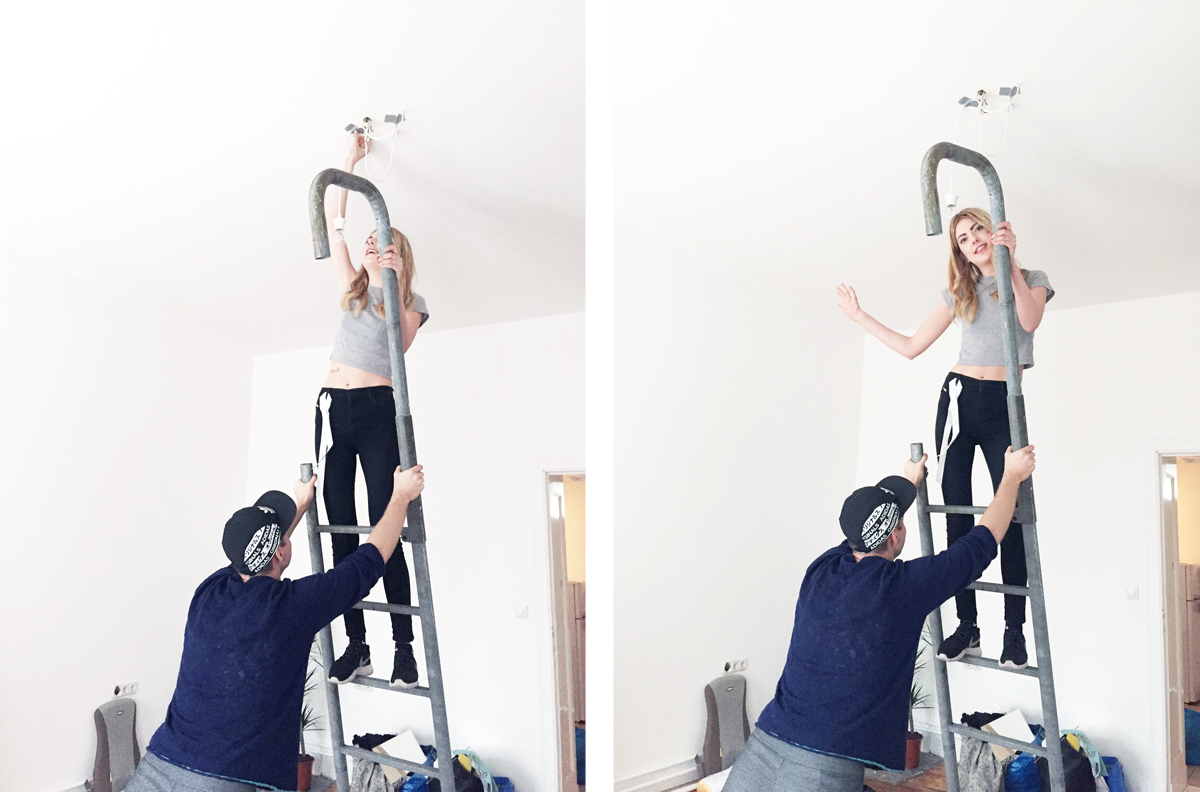 The day we moved in to our apartment.

Festival fun.

Vad önskar du att du gjort mer? Vårdat mina relationer till nära och kära. Jag blir lätt uppslukad av personer som är fysiskt nära, och har svårt att hålla kontakten med vänner och familj som betyder världen för mig, men som bor i andra städer. Jag gillar inte att kommunicera via skype och sociala medier, det måste jag bli bättre på. Andra saker jag borde gjort mer: Målat. Tränat. Fotograferat.

What do you wish you'd done more of? Take care of the relation to close friends and family. I'm so bad staying in touch with the people that means the much to me if we're not in the same city, I really don't like communicating via skype and social media. Next year I'll devote time to do that, or visit more often. More things I wish I'd done more: Paint. Work out. Take creative photos.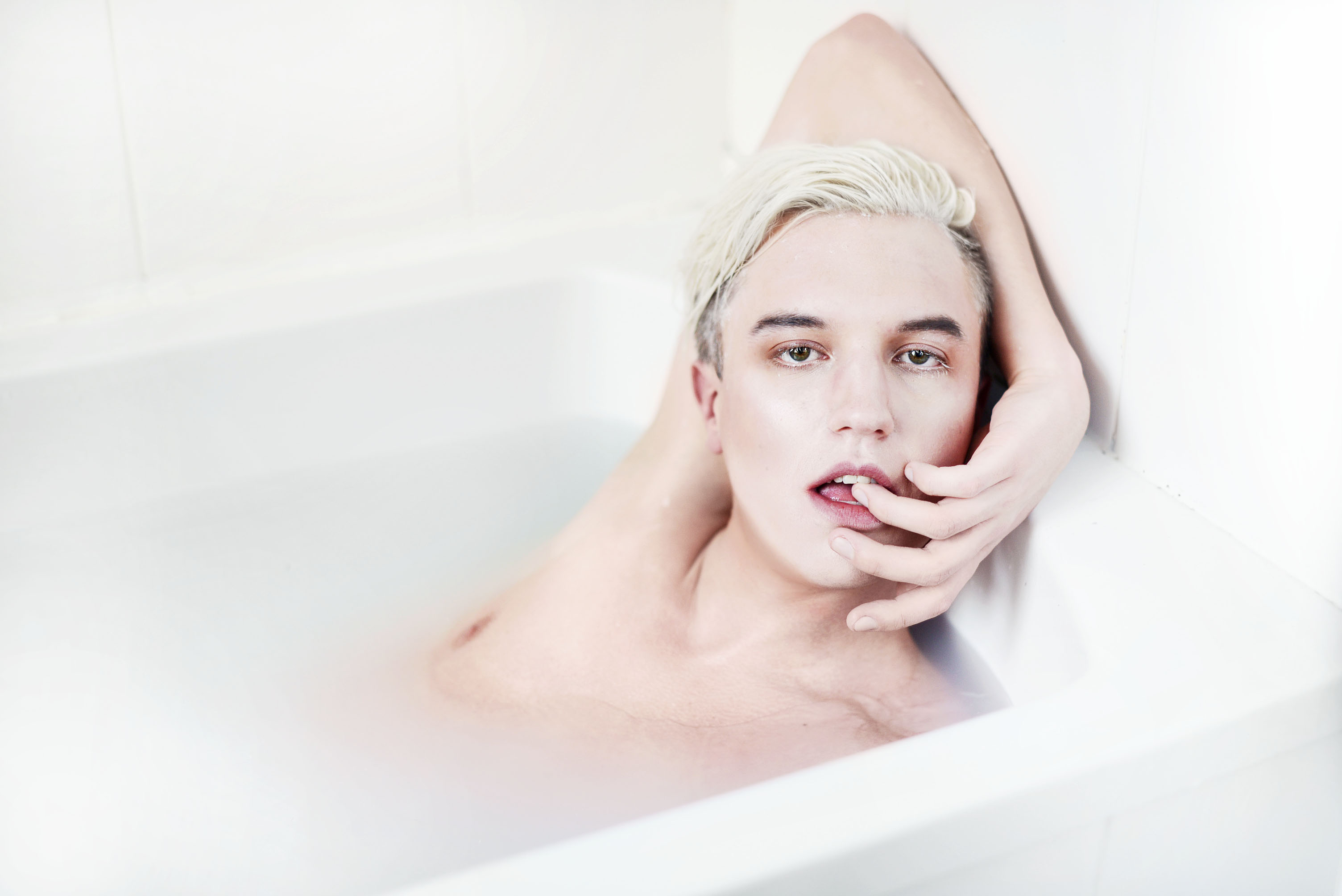 Some of the portraits I shot together with Siri this summer. We had a lot of fun behind our cameras and computers making them, I wish we'd arranged some more shoots.
Vad önskar du att du gjort mindre? Stressat mindre. SLUTA ha ångest över små små detaljer och händelser som ingen utom jag själv reflekterat över, och som jag ändå inte kan ändra på i efterhand.
What do you wish you'd done less? Been less stressed. Stopped having anxiety over small little details and events that no one except myself noticed, and which I still couldn't change in retrospect.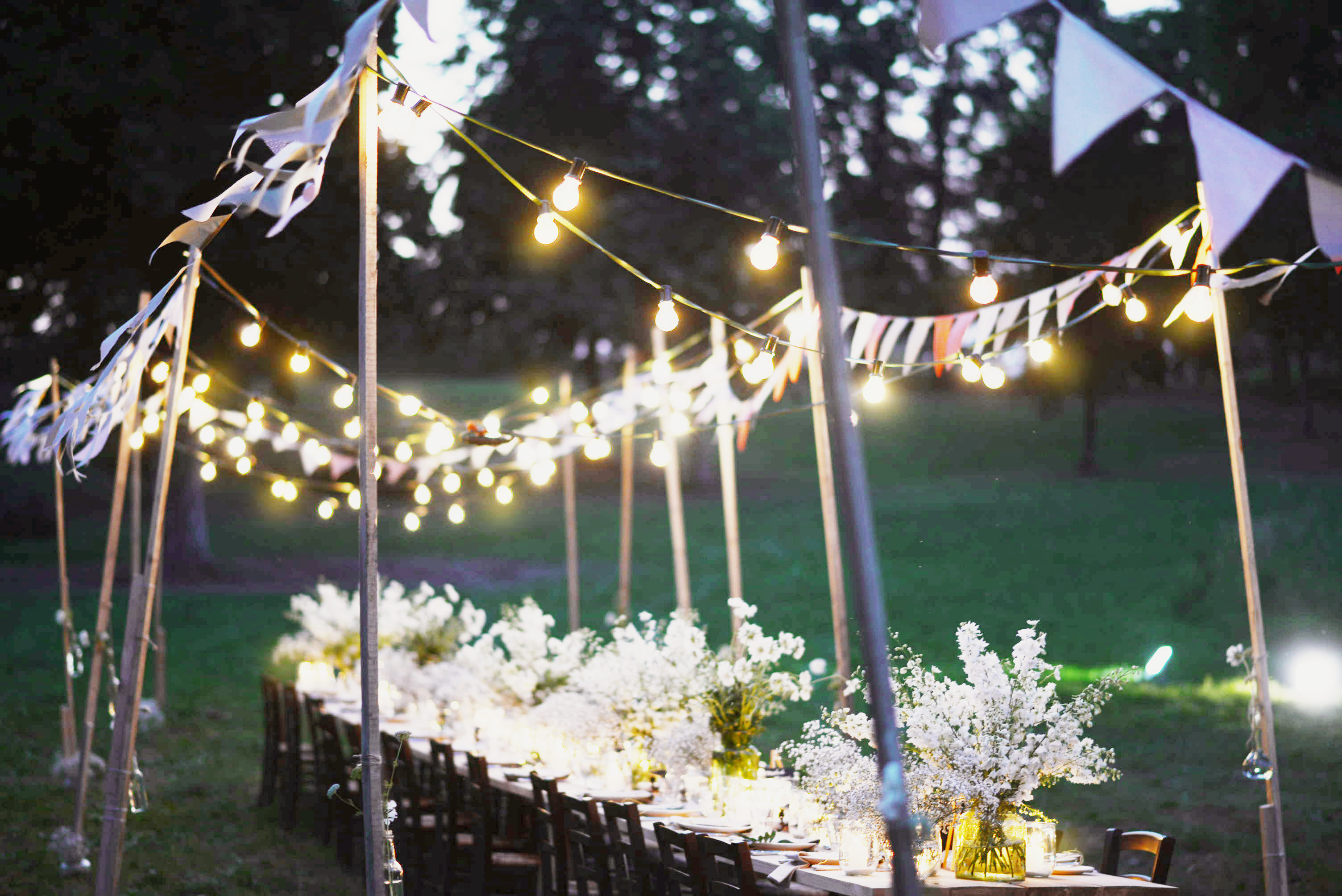 Största framgång på det privata planet? Jag har lärt mig så mycket av människor jag lärt känna i Berlin. En person fick mig att börja tänka mycket mer självständigt och sluta oroa mig för eventuella problem som ännu inte inträffat, ta livet som det kommer. En annan fick mig att tänka på hur viktigt det är att vara ensam då och då.
När man flyttar från sin hemstad där man omgivit sig med samma människor år ut och år in är otroligt utvecklande. Jag har världens finaste familj och vänner här i Umeå, men att skapa nya relationer till människor som inte vet hur jag är, och som fungerar på helt andra sätt än jag gör, visade sig vara viktigare för mig än jag trott.
Greatest success in your private life? I've learned so much from the people I've met in Berlin. One person made me think more independently and stop worrying about problems that haven't yet occurred, just take life as it comes. Another got me thinking about how important it is to be alone now and then.
When moving from your hometown, where you're surrounded with the same people year in and year out, is incredibly rewarding. I have the best family and friends here in Umeå, but to create new relationships with people who don't know how I act and what I've been through, and who has a completely different personality than me, proved to be more important to me than I thought.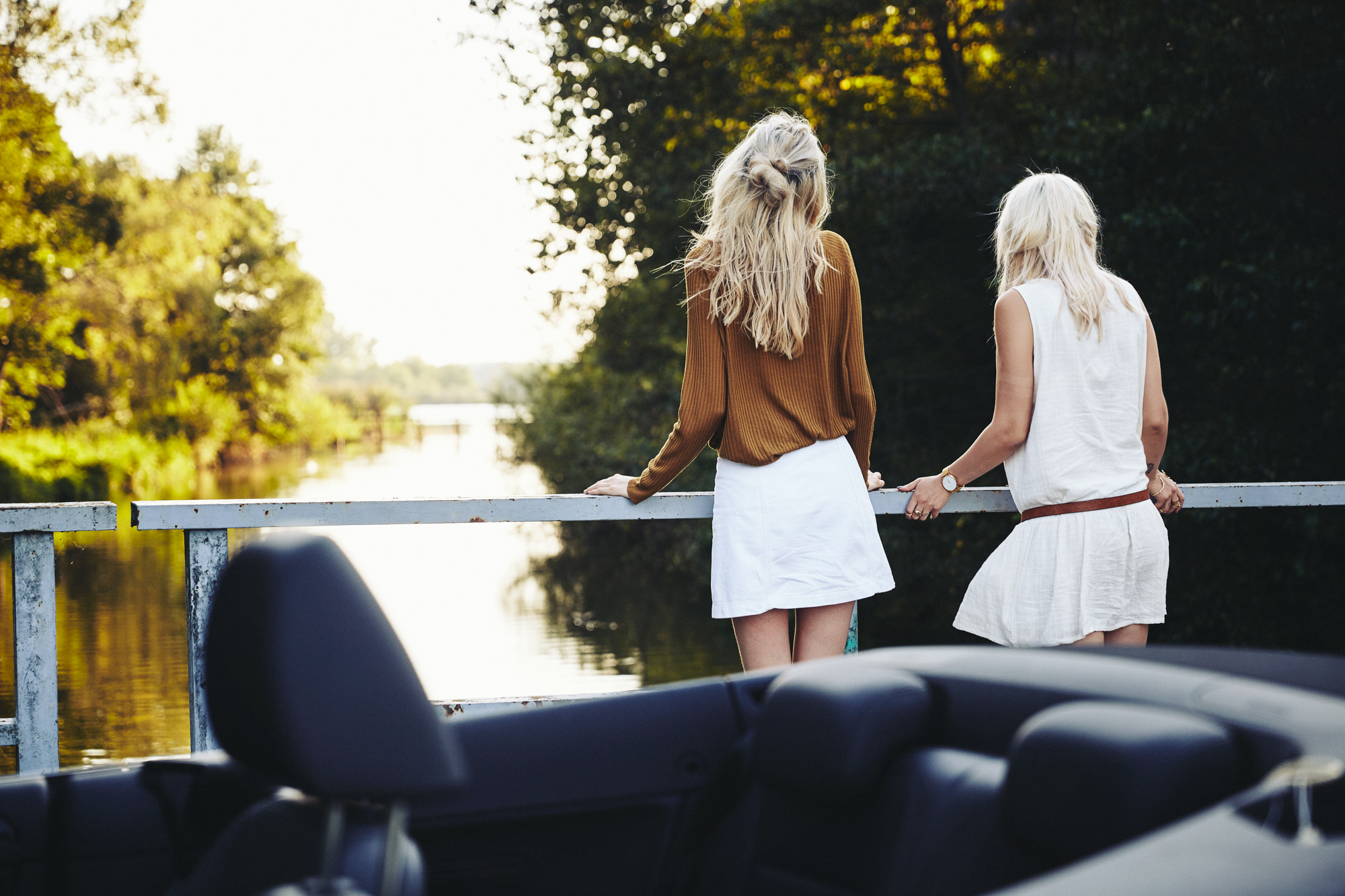 Vad var din största framgång på jobbet 2015? Att jag fått känna mig proffsigare än någonsin. Att jag äntligen känner att jag som bloggare kan bli tagen på allvar och att jag gick med i Cover PR's agentur. Det har varit en sådan trygghet att ha ett team av fantastiska och proffsiga personer i ryggen.
What was your biggest success in work 2015? I got to feel more professional than ever. I finally feel that I, as a blogger, can be taken seriously. Also that I joined Cover PR. It has been so comforting to have a team of wonderful and professional people supporting me.

Största misstaget? Att jag sa upp mitt kontor. Tanken var att Fanny och jag skulle jobba tillsammans i Berlin så jag sa upp min plats. För någon månad sedan insåg vi att det kanske inte riktigt funkade att jobba ihop, så nu när jag är solo igen hade jag gärna tagit tillbaka min kontorsplats.
Biggest mistake? That I quit renting my office space. The idea was that Fanny and I would work together in Berlin so let someone else rent it. About a month ago we realized that we just should stop working together since it didn't give as much as we thought, so now I'm solo again I would gladly have my office space back.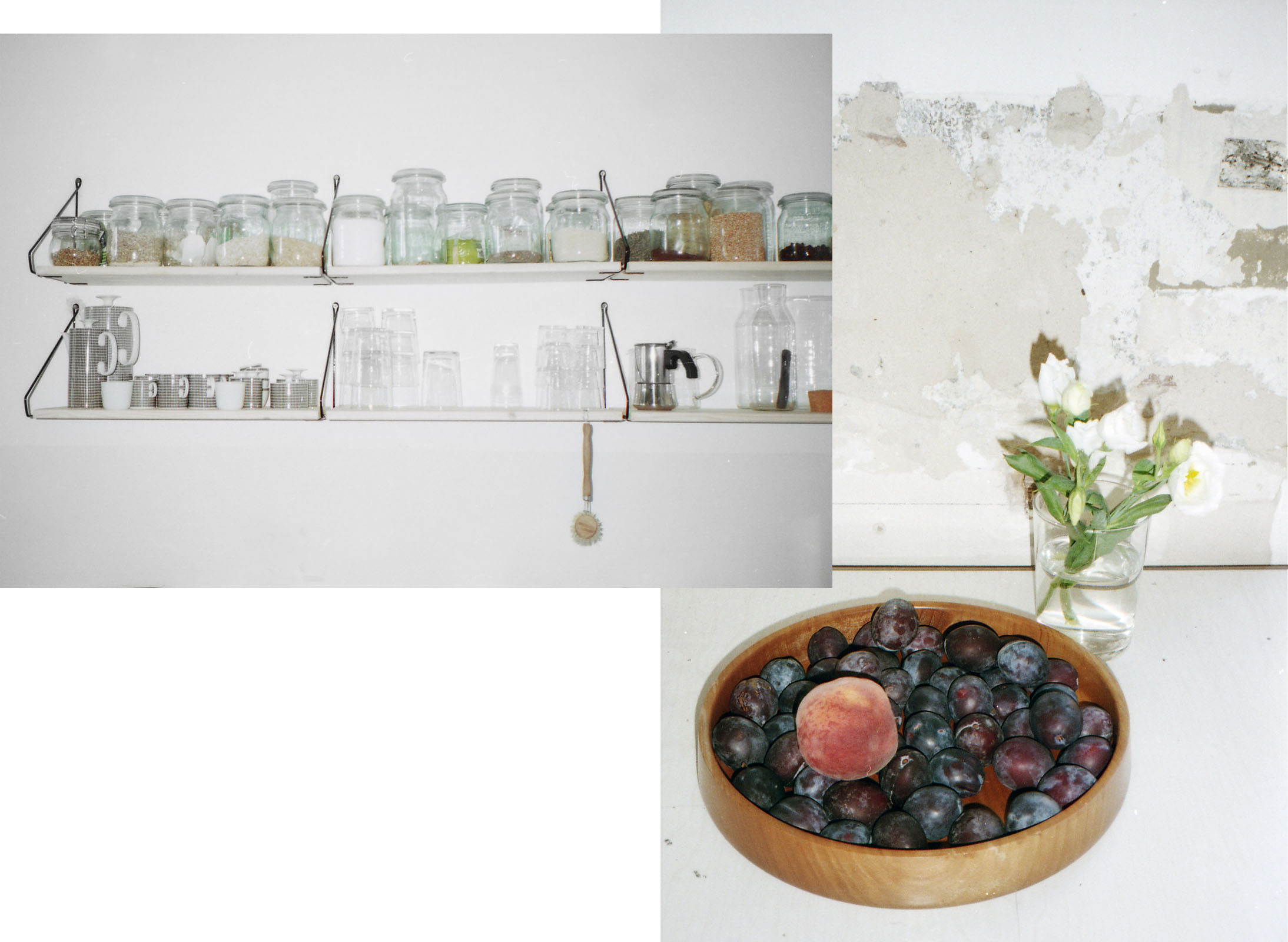 Analogue pics of me in the office shot by Frida Vega

Var du gladare eller ledsnare i år jämfört med tidigare år? Gladare än någonsin förut, men samtidigt har jag haft djupare dippar och något slags vemod jag inte haft innan. Jag har alltid varit en otroligt stabil person, men det senaste året har varit rätt svajigt.
Were you happier or sadder this year compared to previous years? Happier than ever before, but at the same time, I have had deeper dips and some kind of sadness I haven't had before. I've always been an incredibly stable and happy person, but the past year has been pretty shaky emotionally.
Vem saknade du? Jag har saknat människor konstant i år. Jag har saknat Ebba, Björk, mamma och pappa mer eller mindre hela tiden, jag har saknat Fanny innan hon flyttade till Berlin och Siri när hon flyttade från Berlin. Just nu saknar jag Gnusse.

Who did you miss? I've missed people constantly the whole year. I missed Ebba, Björk, Mom and Dad more or less all the time, I missed Fanny before she moved to Berlin and Siri when she moved from Berlin. Right now I miss Gnusse.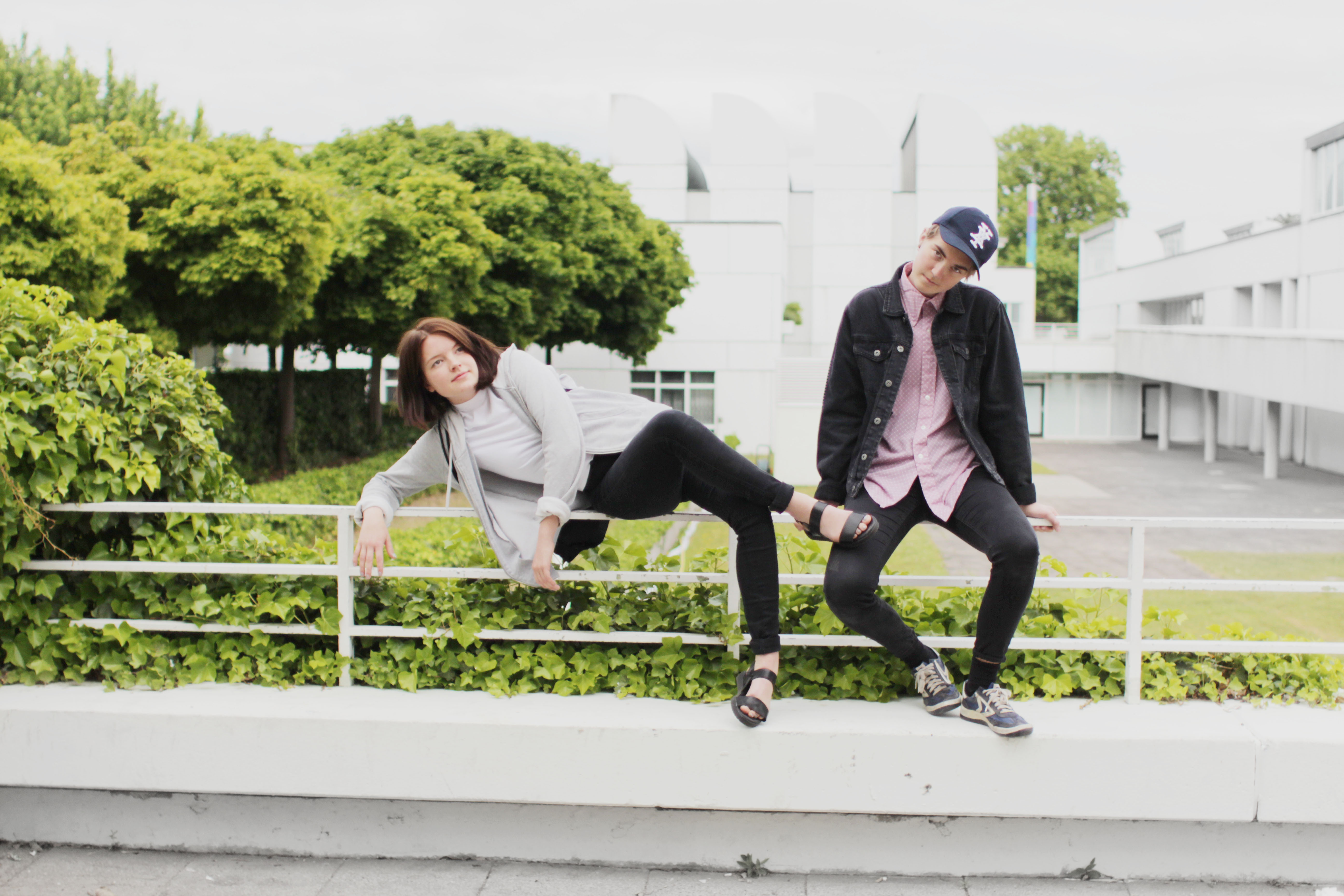 I wish this guys could stay in the same city as me foreva

Vad gjorde du på din födelsedag 2015? Siri och jag hade gemensam födelsedagsfest. Vi fyllde vår lägenhet med alla vänner vi samlat på oss i Berlin och hade världens hemmafest. Det var så himla himla fint att se hur många sjukt fantastiskt inspirerande människor vi träffat, man blev så stolt och glad.

What did you do on your birthday 2015? Siri and I had a birthday party together. We filled our apartment with all the friends we had got to know in Berlin and had the world's best home party. It was so amazingly nice to see how many incredibly inspiring people we'd met, we were so proud and happy.

I think this is the only pic I shot during my birthday.
Vad tänker du göra annorlunda nästa år? Jag tänker fokusera på min relation till mig själv, försöka skaffa bra självkänsla från grunden. Jag känner att jag presterat ganska mediokert många gånger jobb-mässigt i år, och det har varit tufft för mitt självförtroende. Nu vill jag vara stabil, jobba mycket, ta hand om min kropp och vara utomhus så mycket jag kan. Jag känner ändå att 2016 och jag kommer bli goda vänner.

What will you do differently next year? I'll try to focus on my relationship to myself, try to get good self-esteem for real. I feel that I've performed pretty mediocre work-wise this year, and that has been tough for my confidence. Now I want to be stable, work a lot, take care of my body and be outdoors as much as I can. I have a feeling that 2016 and I will become good friends.