What I did my first 24 hours in Iceland.
Jag är tillbaka i skolan efter en lång dags resande igår. Klev upp 04 och jobbade båda flygresorna till Göteborg, för att sedan direkt rulla iväg på födelsedagsfirande när jag kom hem, därav hann jag aldrig blogga. Blev i alla fall uppgraderad till first class på båda flighterna (har alltid orimligt mycket tur med det), så kändes rätt nice ändå. Har börjat sätta igång med redigerandet av den enorma mängd bilder jag tagit på resan, låt oss ta en titt på vad jag fångade de första 24 timmarna på Island:
I'm back in school after a long day of traveling yesterday. I woke up 04 in the morning and worked during the two flights to Gothenburg, then I immediately went to a birthday celebration when I got home. In other words- no time for blogging. Sorry about that! Luckily I was upgraded to first class on both flights (that has happened to me many times- I seem to have the luck on my side on airports lately), so I really had nothing to complain about. I've started with the editing of the huge amount of photos I've taken on the trip, so let's take a look at what I captured the first 24 hours in Iceland:
Blev upphämtad på flygplatsen av en jättegullig chaufför som körde mig den 1,5h långa vägen till hotellet.
A really nice driver picked me up at the airport to give me a ride to the hotel.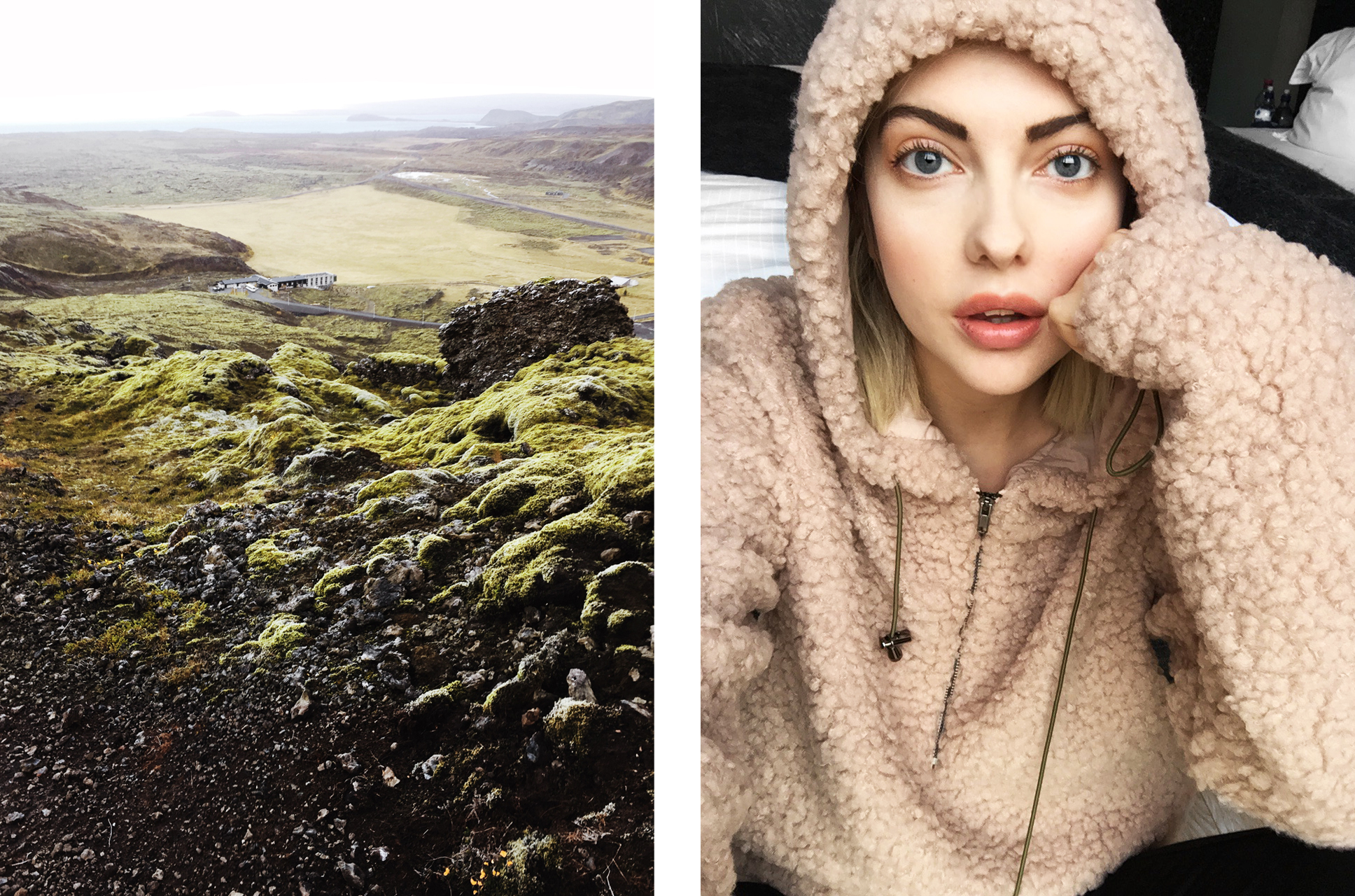 Satt med stora ögon hela resan. Det kändes så mäktigt och surrealistiskt på något vis. Dessutom bidrog den aggressiva stormen som härjade utanför rutorna till stämningen när vi körde genom det bergiga landskapet. Bara några minuter efter att vi påbörjat vår färd blåste en bil med släp av vägen mitt framför oss.
På den vänstra bilden är vårt hotell. Det låg helt ensamt vid foten av ett berg.
My eyes were big the entire trip, staring at the window. It felt so powerful and surreal. Also, the aggressive storm that raged outside the car contributed to the atmosphere as we drove through the mountainous landscape. Just a few minutes after we started our journey the wind swiped a car in front of us off the road.
On the left picture you can see our hotel down in the valley. It was located in the middle of nowhere at the foot of a mountain.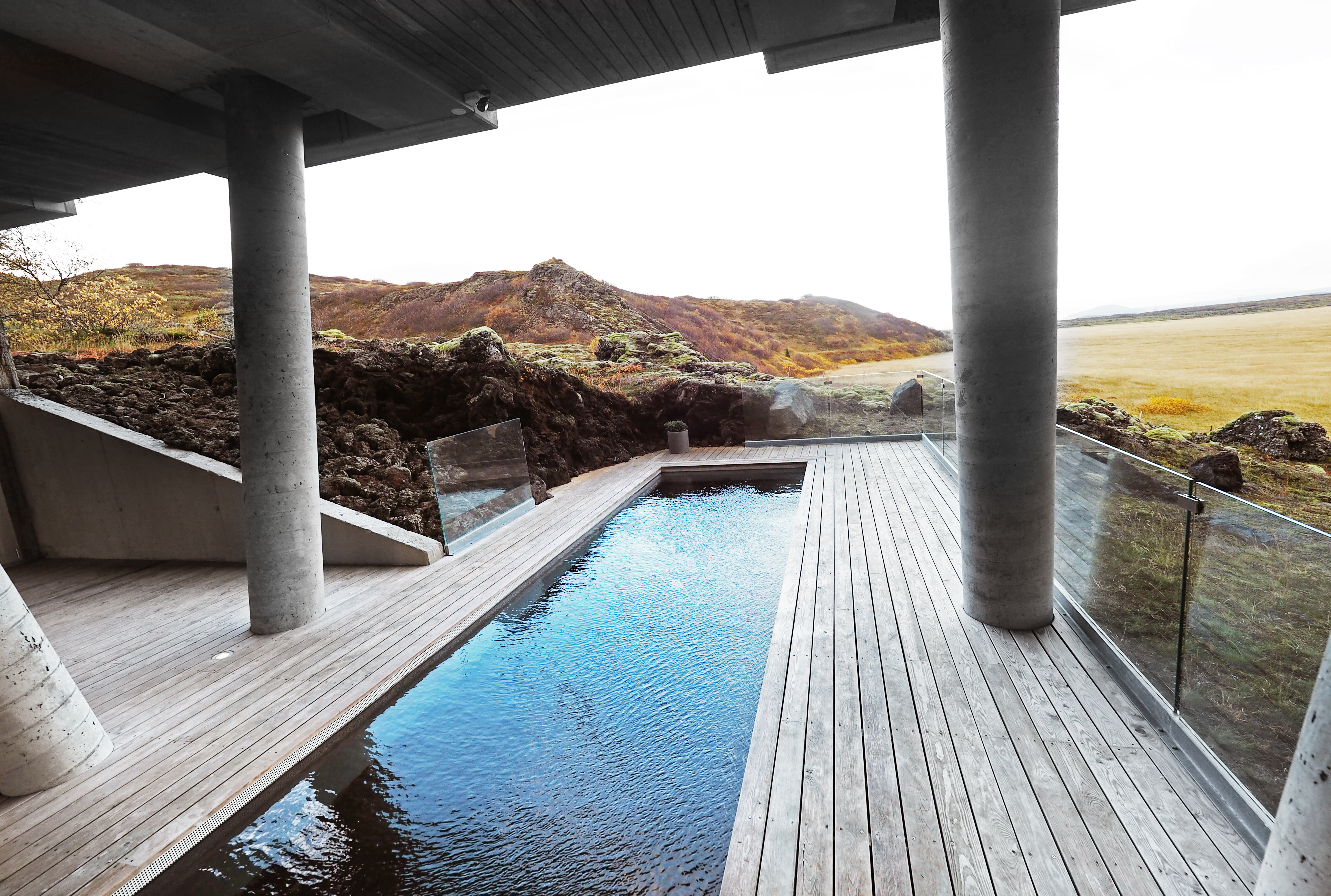 Hotellet var minst lika fint på insidan som utsidan! Kolla bara på detta!
And it was just as beautiful on the outside as on the inside. Just look at this!


Kunde inte låta bli att snöra på mig skorna igen och bege mig ut på en hike direkt.
I just couldn't resist putting my shoes back on and go out on a hike.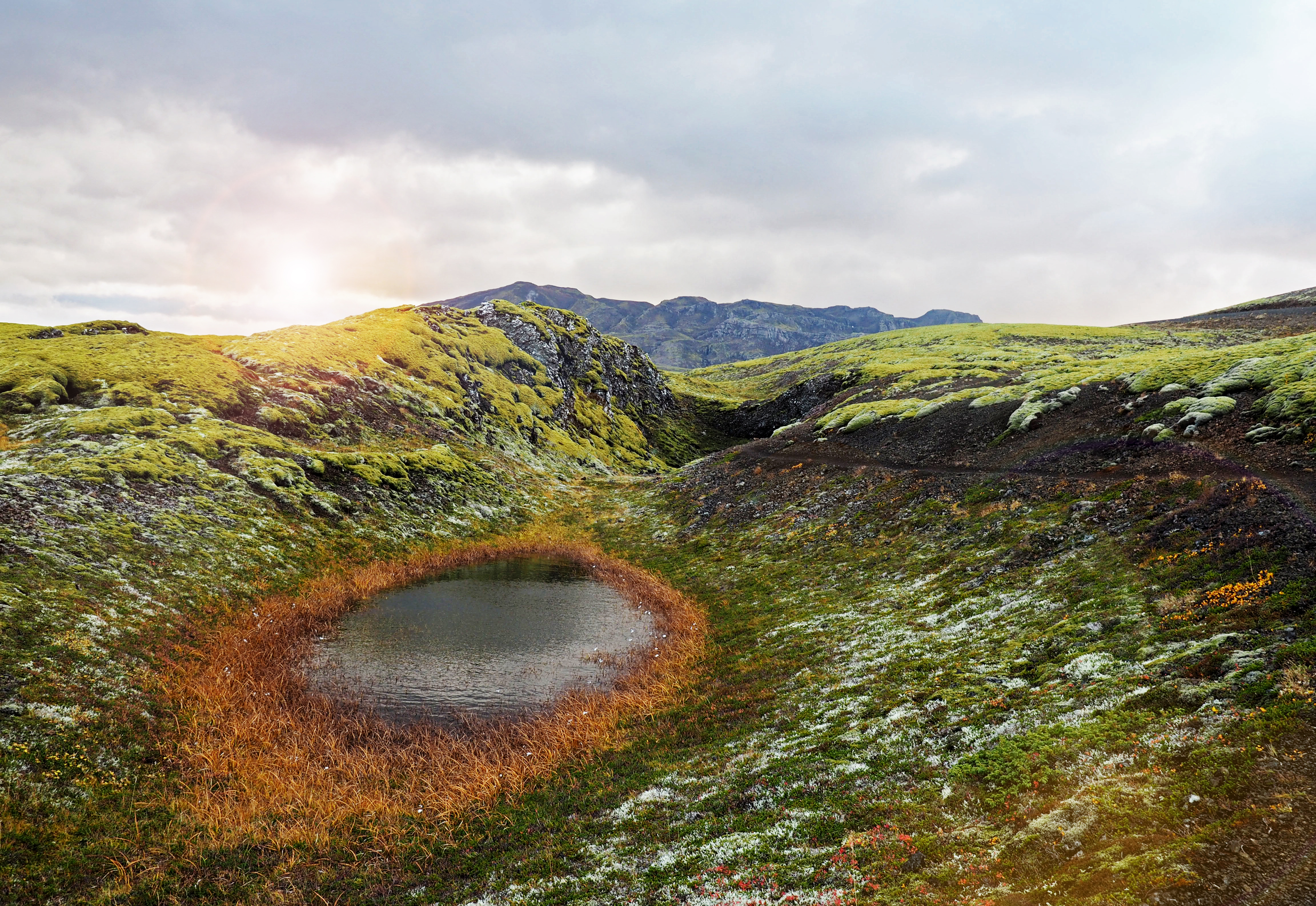 Promenerade/klättrade upp på Nesjavllir, berget bredvid hotellet, och var när på att blåsa bort på kuppen. Väl hemma var det dags för välkomstmiddag och sedan däckade jag på två röda i sängen.
I walked/climbed up Nesjavllir, the mountain by the hotel. I was close to blow away up on the top. When I got back we had a welcome dinner and then I fell asleep like a baby in my room.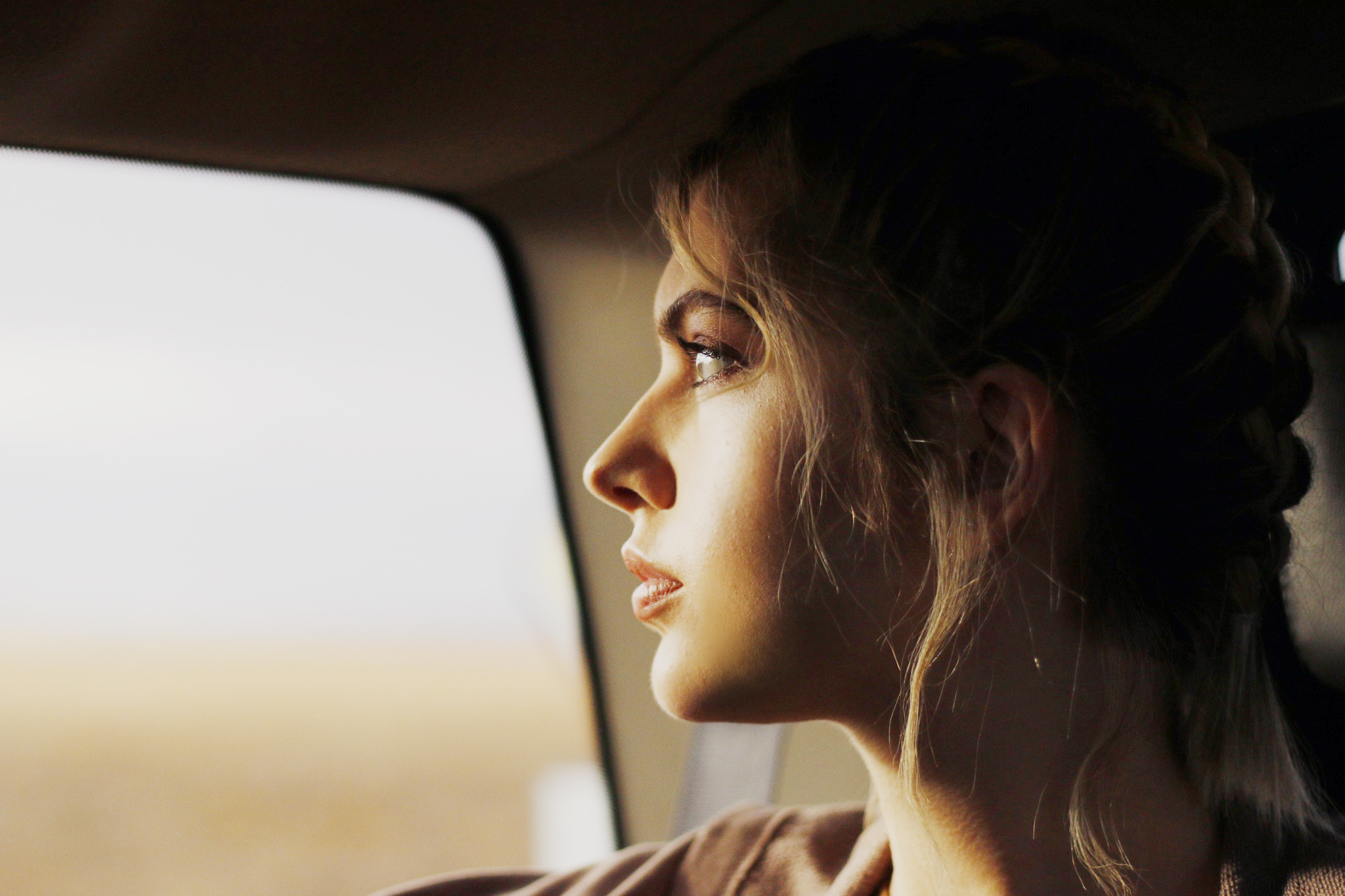 Dagen efter ringde klockan tidigt tidigt för hår och make, sedan hoppade teamet in i bilen för att under den en timmes långa bilfärden blicka ut över soluppgången i landskapen utanför.
The day after I got up super early once again to get my hair and make, then the team and I jumped in the car to drive to the location. I couldn't stop watching the sunrise through the window.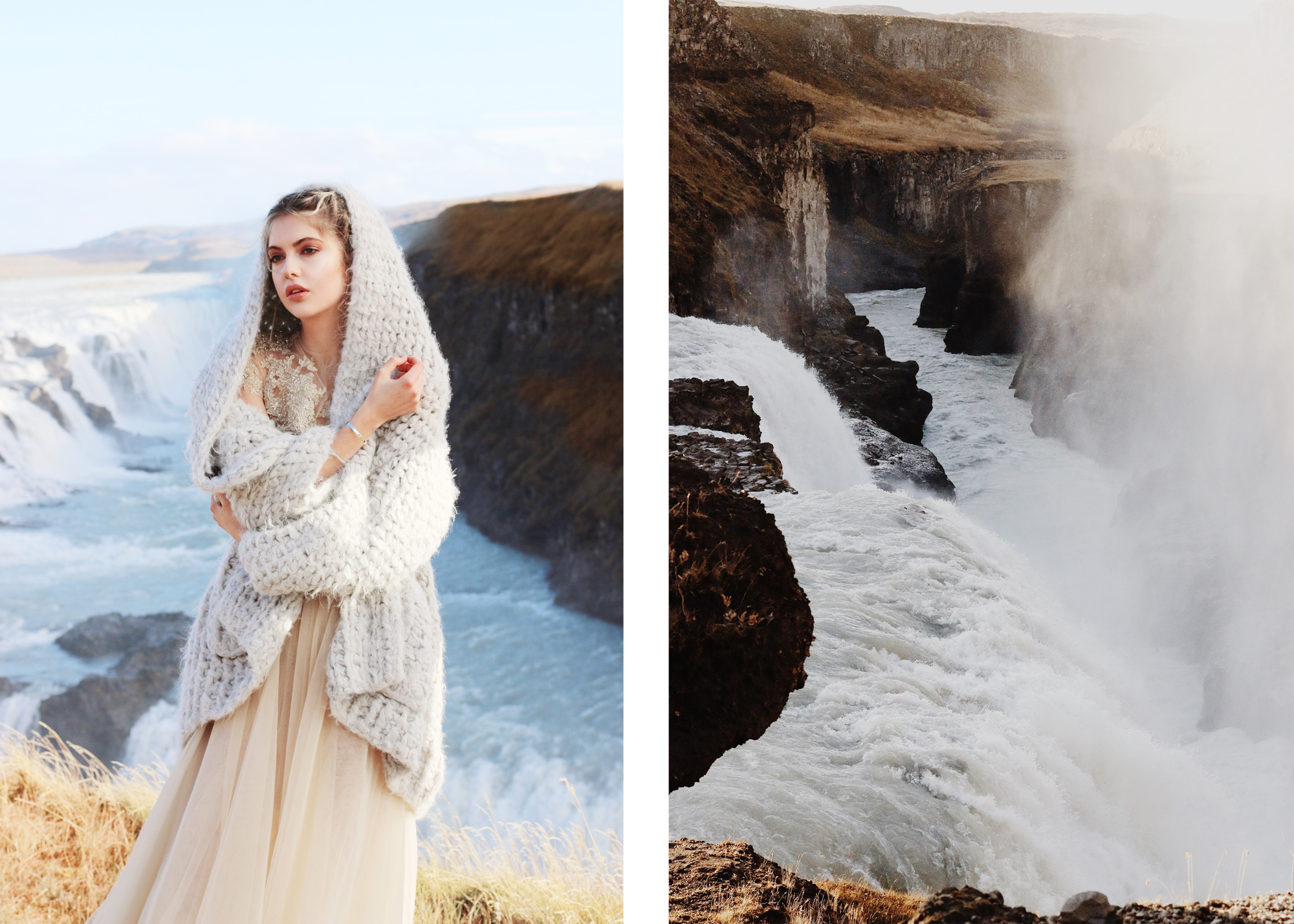 Vi fotade vid Gullfoss, ett sjukt mäktigt vattenfall. Klättrade över avspärrningarna och fotade på en klippa vid stupet, sjukt blött och nervkittlande.
The first location was Gullfoss, a super powerful waterfall. We climbed out on a cliff to shoot just by the water, and got both wet and filled with adrenalin.
Längtar efter att få visa er resultatet!!
Can't wait to show you the result!
Efter ett par timmar klättrade vi huttrande in i bilen och åt våra lunchpåsar på väg mot nästa location- de varma källorna. Mer bilder på det får ni senare!
After a few hours we shivering and wet climbed in the car and ate our lunch bags on the way to the next location- the hot springs. I'll show you more pictures of that later!