Dags för mig att dela med mig av mina bästa tips från helgen i köpenhamn med Sara!

It's time for me to tell you about my best tips from the weekend in copenhagen with Sara!
EATING: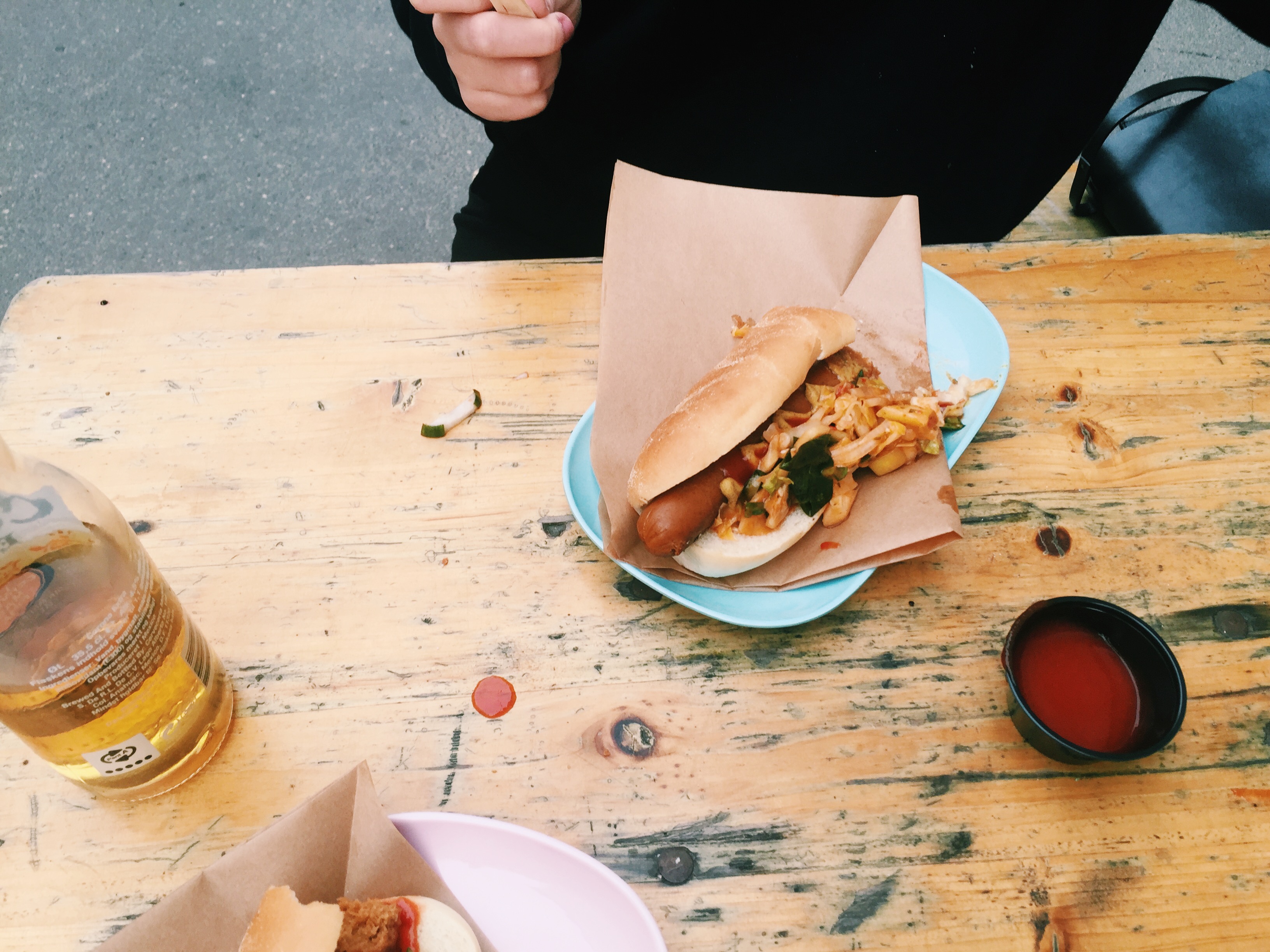 – Astrid och Apornas Spiseri
Som vegan ääälskade jag astrid och aporna, så kunde ju inte låta bli att kika in här när vi ändå gick förbi. Asgod och helt ok billig korv med bröd, skitgullig personal.

As a vegan, I looooved Astrid och Aporna's products, so when we stopped by their little kiosk I just couldn't resist stopping by. They had really nice hot dogs.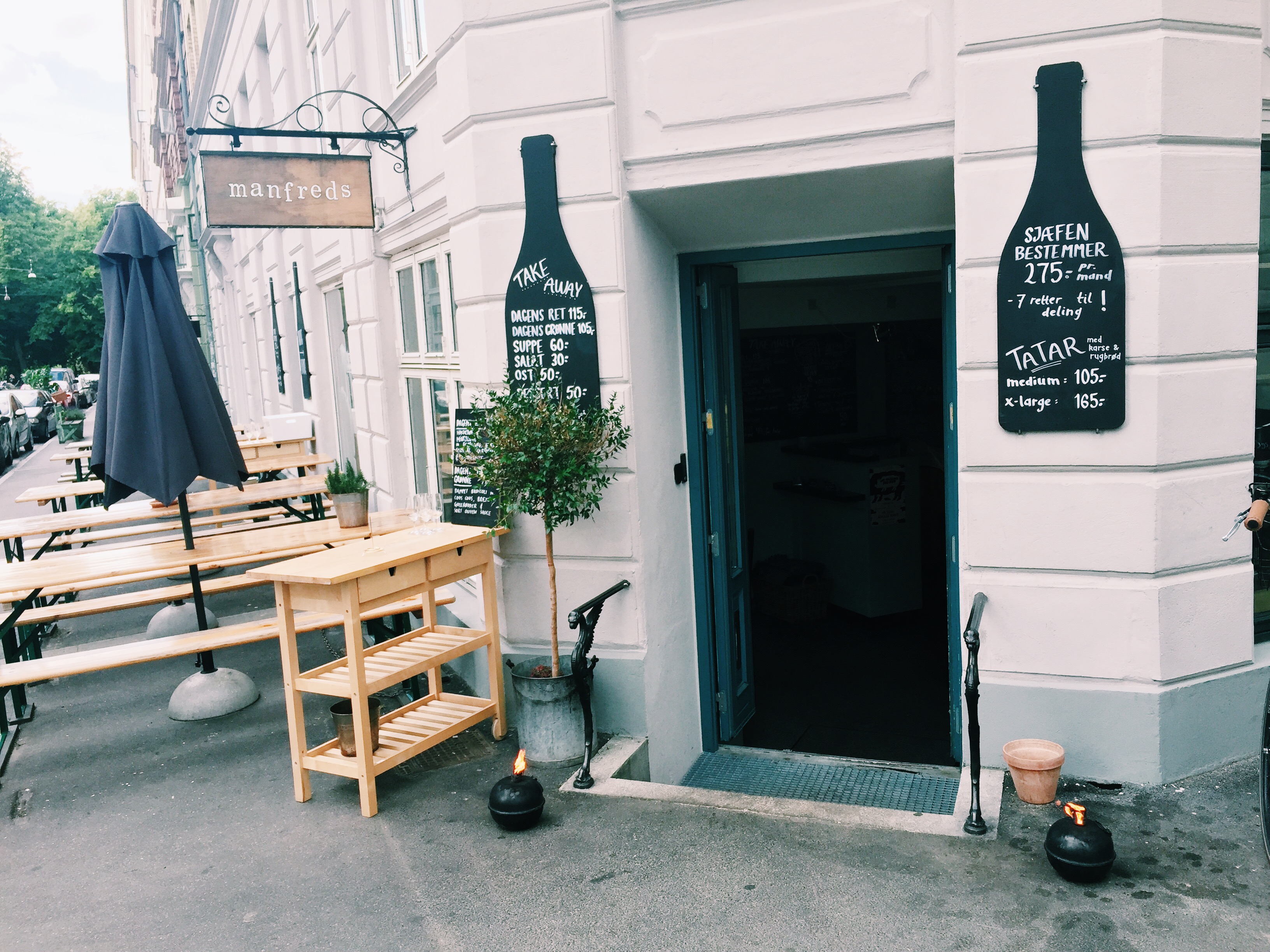 -Mannfreds
Ligger bara ett stenkast från Astrid och Aporna. Lite finare restaurang känd för extremt bra råvaror (främst grönsaker och väldigt lite kött) och fina viner. Beställ 7-rättersmenyn och njut.
Mannfreds is located just across the road from Astrid och Aporna. It's a little more fancy restaurant with extremely good ingredients (especially focused on veggies and not that much meat) and fine wines. Order the 7 dish menu and enjoy.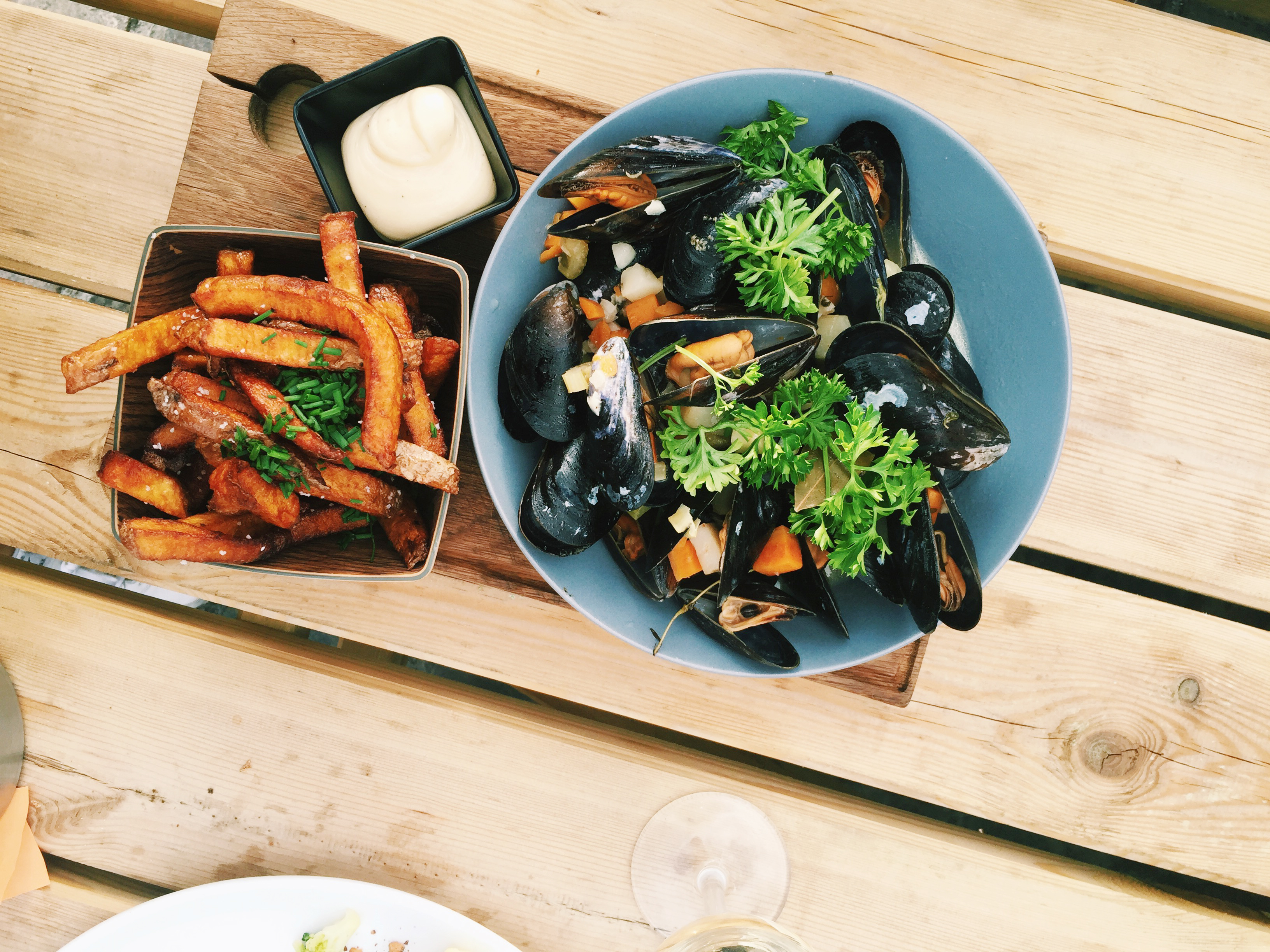 -Kayak Bar
FANTASTISKA moule frites och sötpotatispommes, precis vid vattnen mellan stroget och christiania. DRÖM.

AMAZING moule frites with sweet potato fries, located just by the river between Stroget and christiania. DREAMY.

LIVING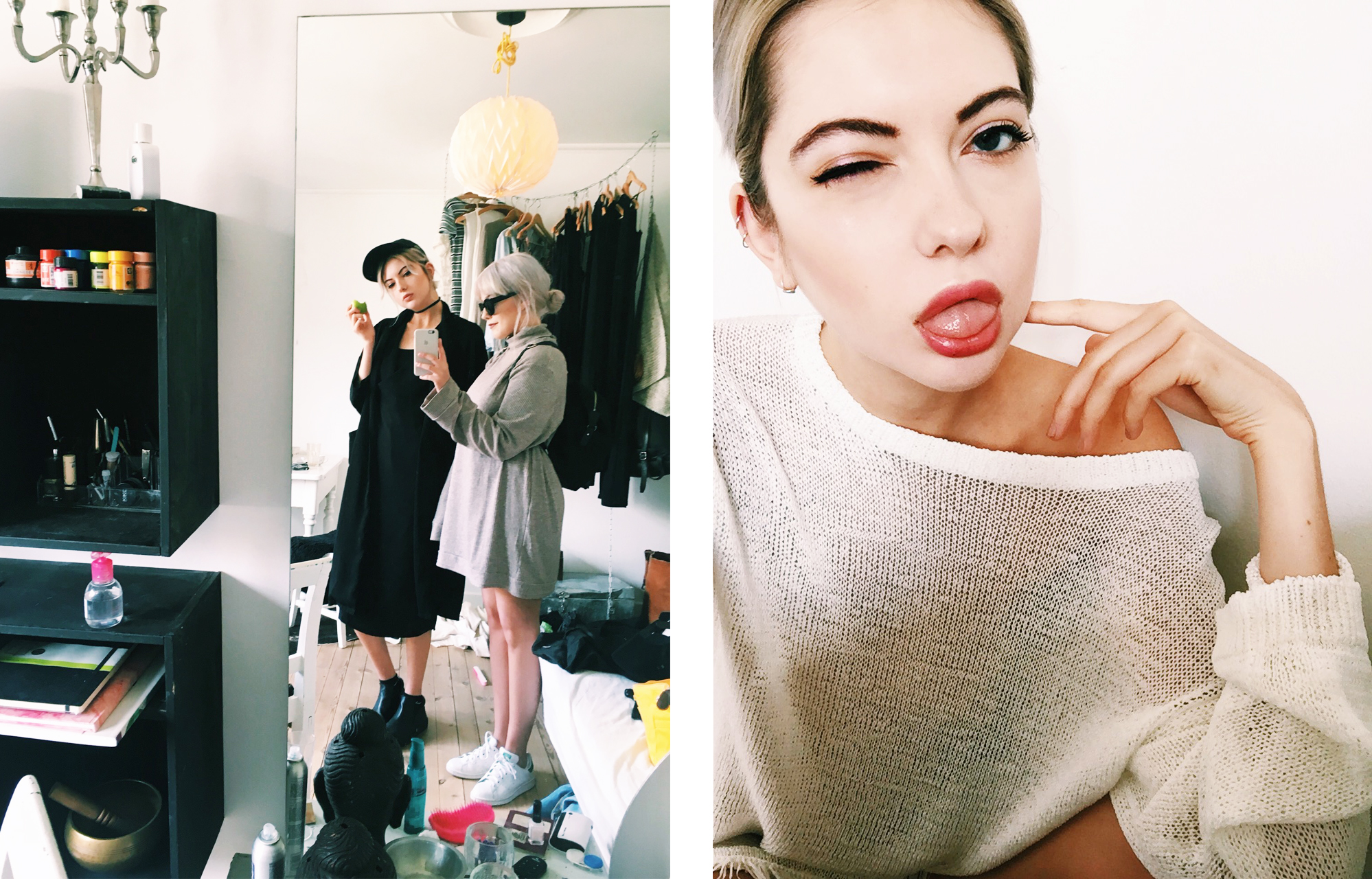 Vi bodde i en asfin (innan vi stökat ner den i alla fall) lägenhet vi hyrde via airbnb i norrebro. Älskar airbnb och kände oss hemma i Neorrebro även om det ibland kändes lite väl off.

We lived in a very nice airbnb apartment in Noerrebro, a really nice area even though it felt a little bit far from the city centre sometimes.
Efter att ha hamnat på ett mindre bra ställe hittade vi till kb18 som visade sig vara svinfett. Eftersom vi bara hade en helg hann vi inte med så många ställen, men detta hade svinbra stämning, schysst musik och billig bärs.
After first going to a pretty lame club we found kb18 turned out to be really nice. Since we only had a weekend we didn't have time to check out that many clubs, but this one had awesome atmosphere, great music and cheap beer. And it didn't close until the day after.
Stroget såklart. Hann inte upptäcka så mycket mer, men trots att det var extremt rörigt och överbefolkat var jag nöjd med vår shoppingrunda här. Hay house var favoriten.
Stroget of course. I didn't have time to discover more shopping streets, but though it was messy and aaalooot of people, I was happy with our visit here, my favorite was Hay House.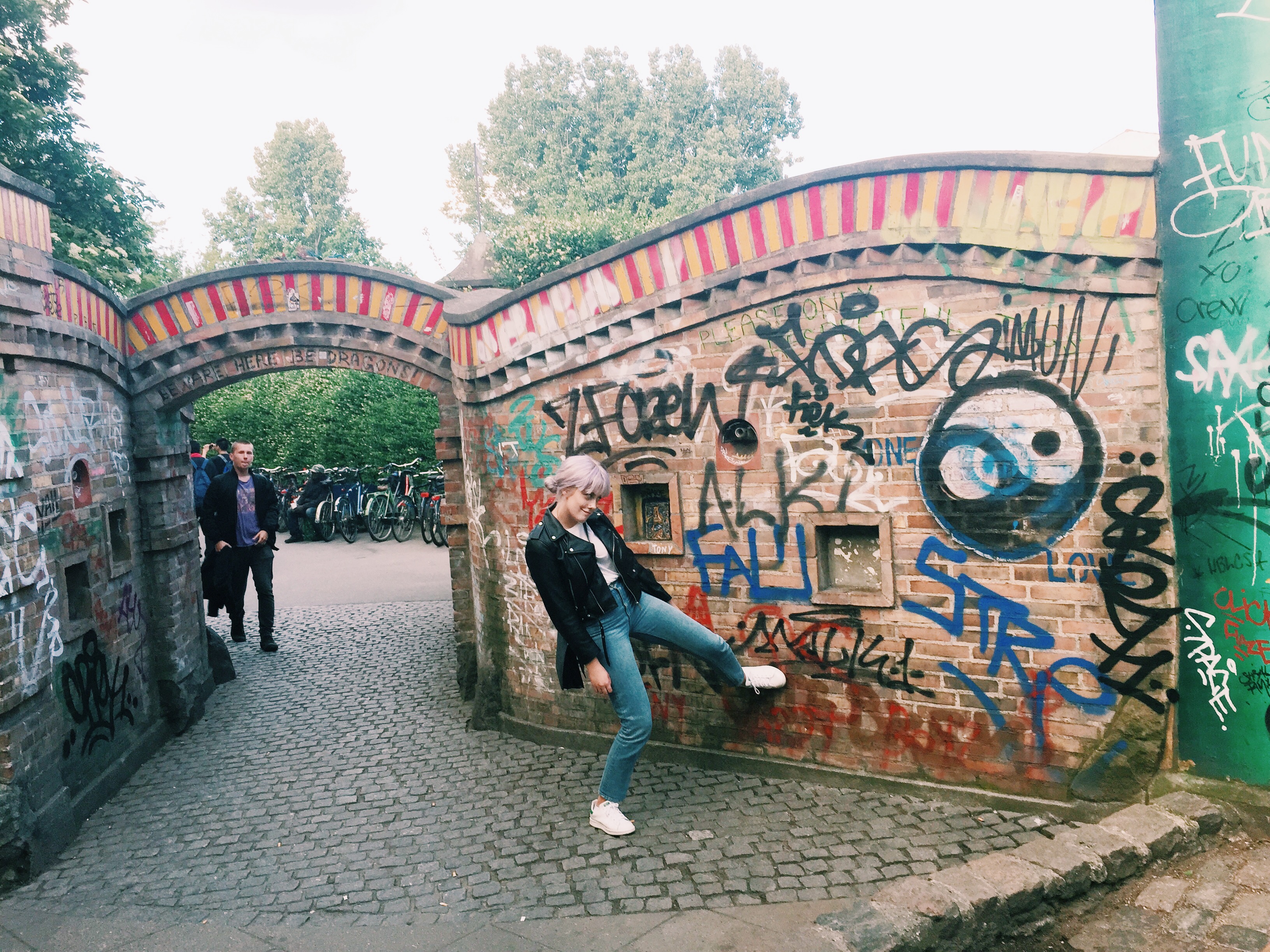 Sist men inte minst tycker jag att man ska kika förbi christiania. Om inte annat för att kika på alla spännande/märkliga människor och byggnader. Det är verkligen som ett eget litet samhälle.
Last but not least I do think Christiania is worth a visit! Even if you just want to have a look around, it's a really cool and surreal place.