Förra helgen var ju jag i Malmö för att hälsa på två av mina bästa människor; Ebba och Linnea! Hade helt glömt att visa er bilderna från vår lilla weekend tillsammans. Nu tar vi en titt!
Do you remember that I told you that I was in Malmö to visit two of my favorite persons; Ebba and Linnea, last weekend? I totally forgot to show you the pictures of our little weekend together. Let's take a look!
Det första vi gjorde när jag kom till Malmö var att gå på en asiatisk mataffär. Vi köpte massa mat och wasabi-ärtor och alg-chips.

The first thing we did when I came to Malmö was to go to an Asian supermarket. We bought lots of food and wasabi peas and seaweed chips.
Sen lagade vi värsta goda dumpling-middagen, drack vin och recapade. Efter det gick vi på Babel för det hade jag hört skulle vara nice den kvällen, tji fick jag för det var rätt halvers faktiskt. Får gå dit en annan gång istället. Hade en fantastisk kväll ändå pga bäst sällskap.
Then we cooked a really good dumpling-dinner, drank wine and recaped. After that we went out to a club, Babel. I wasn't very happy with the club but I had an amazing night anyway thanks to my awesome company.
Dagen därpå tog vi tåget till Köpenhamn! Tjoho! Helt sjukt att det går ta ett tåg på 20 minuter och plötsligt vara utomlands. Missade ni förresten min köpenhamn-guide i somras kan ni hitta den här: COPENHAGEN GUIDE BY EBBA AND SARA.
The next day we took the train to Copenhagen! Woohoo! It's such a strange feeling to be able tp take a train in 20 minutes and suddenly be abroad. By the way, if you missed my Copenhagen Guide a few months ago, you can find it here: COPENHAGEN GUIDE BY EBBA AND SARA.
Promenerade från centralstationen till vårt favvo-område Norrebro.

We walked from the train station to our favorite area Norrebro.


Här är förresten två outfits från helgen. Shiny silver och minimalist 90's. Älskar. Vill ni se mer av Ebbas outfits tycker jag att ni ska börja följa hennes blogg- Malmös Piratblogg.
By the way, here's two outfits from the weekend. Shinyyy silver and minimalist 90's. Love it.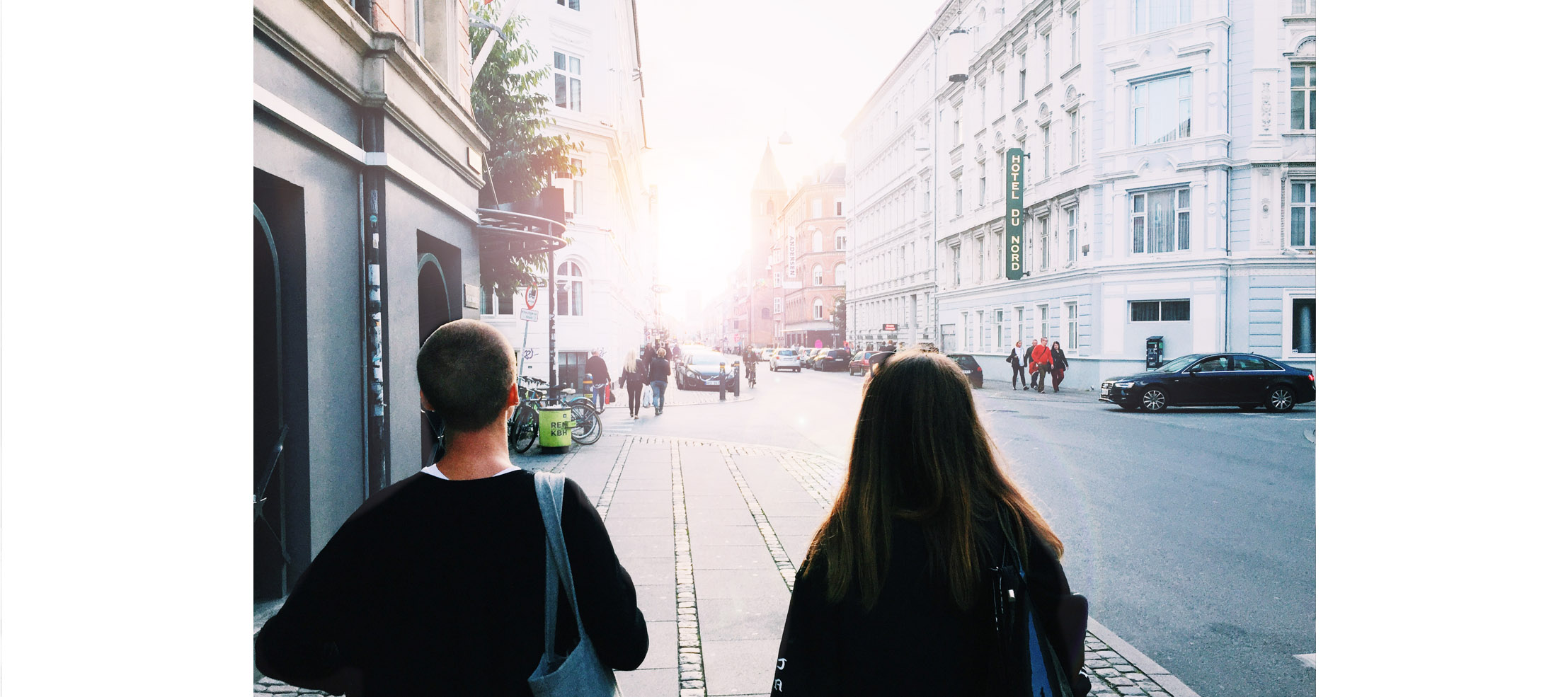 Okej, tillbaka till lördagen! Här har vi tagit några trevliga sours på Pussy Galore's och käkat middag på en mysig indisk restaurang, och ska precis gå till den inflyttningsfest vi var i Köpenhamn för att gå på.
Here we have been drinking some nice sours at Pussy Galore's and had some dinner at a cozy Indian restaurant, and are on our way to the housewarming party we were in Copenhagen to attend at.
Förutom att ta den obligatoriska gruppselfien på toan så hann vi trängas i köket med en salig blandning av danskar och svenskar, råka ut för språkliga missförstånd, skåla i bubbel, kramas, promenera genom hela centrala köpenhamn, dansa på en liten gayklubb i kodbyen och sedan ta ett nattåg hem. Dagen därpå gled jag hem tidigt för att möta upp Sean i Gbg. HERREGUD vilken fin helg det var, det känns så lyxigt att bo så nära bästa Ebba och Linnea!
In addition to taking a group selfie on the toilet (just like at every party), we squeezed into the kitchen with a mix of too many Danish people and Swedes, encountered countless linguistic misunderstandings, toasted with champagne, strolled through the center of Copenhagen, danced on a small gay club in kodbyen and then took a night train home. The next day I went home early to meet up with Sean in Gothenburg. This was suuuuuch a great weekend filled with love and friends. I feel so blessed living this close to Ebba and Linnea!