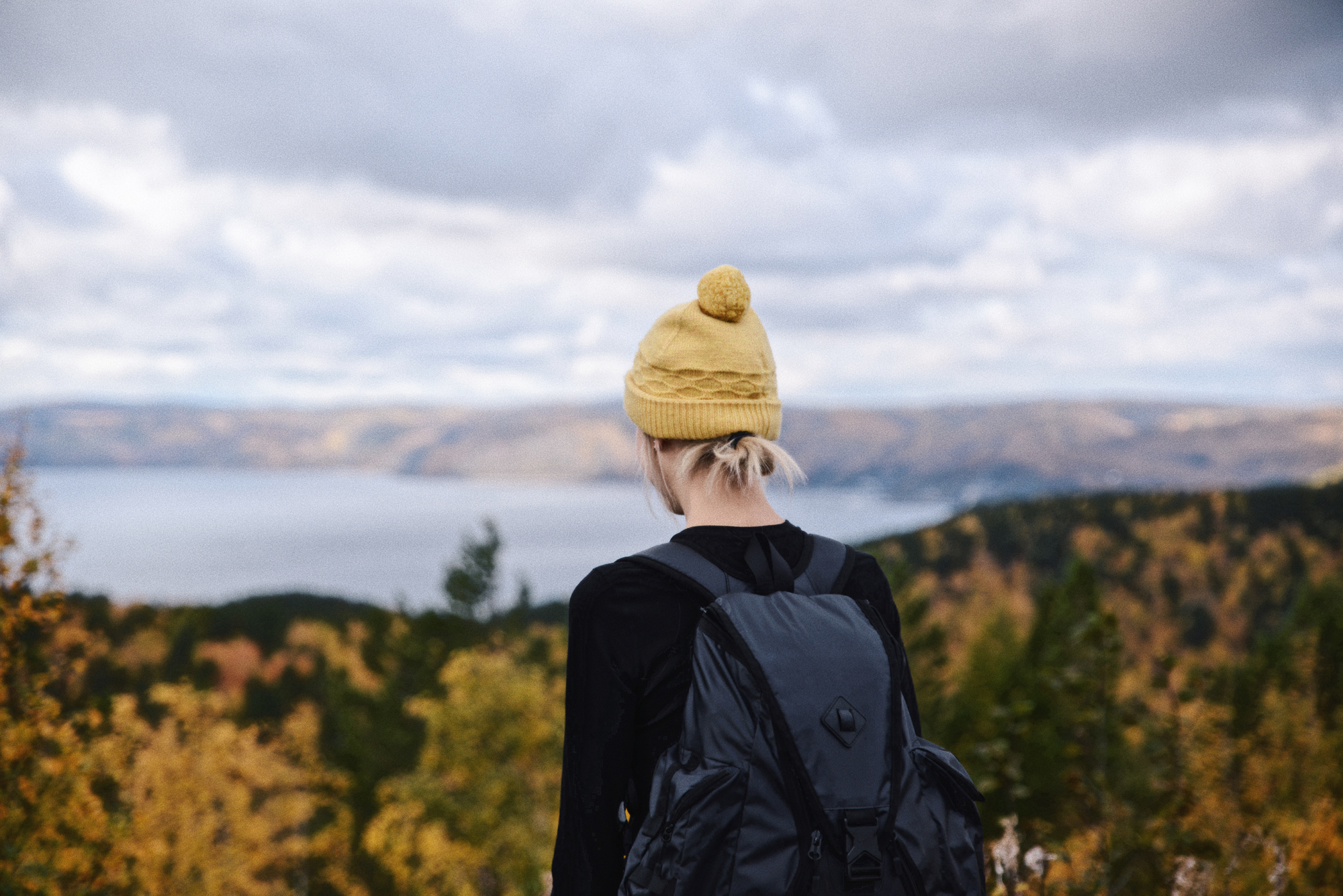 Hej och välkomna till det tredje delen av min lilla transsibiriska-recap! Nu ska jag berätta om vårt första stopp, efter fyra dygn på järnvägen.
Hi and welcome to the third part of my little Trans-Siberian recap! Today I'll tell you about our first stop after four days on the railroad.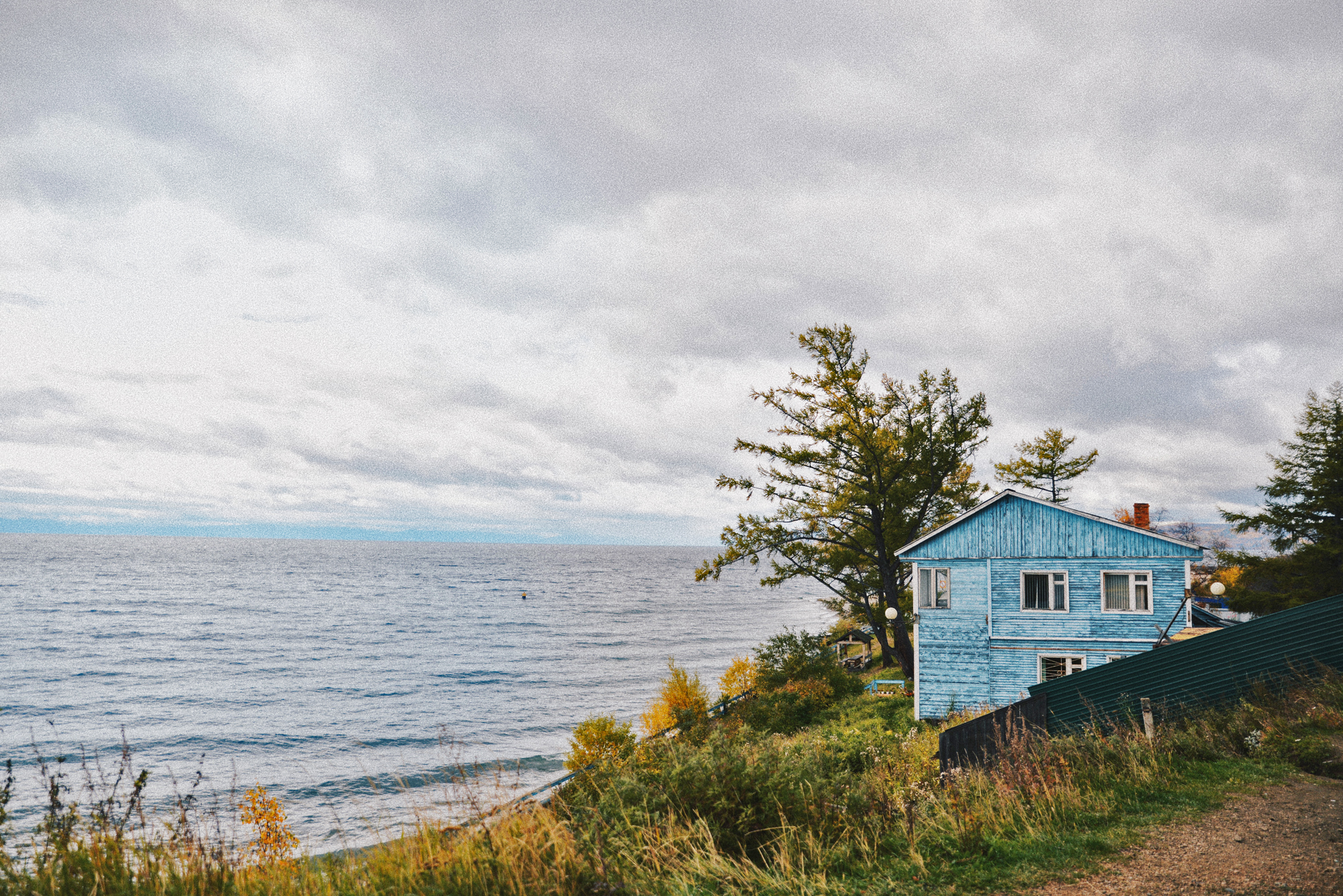 En tidig morgon vaknade vi av att tågvärdarna bankade på dörren till vår kupé. Halvt i sömnen och med kisande ögon klev vi av tåget för att ta oss till Listvyanka, en fiskeby vid Baikalsjön där vi skulle spendera natten i en stuga.

One early morning we woke up by the trainers knocking on the door of our cabin. Almost still sleeping, we left the train to go to Listvyanka, a fishing village by Lake Baikal where we would spend the night in a cabin.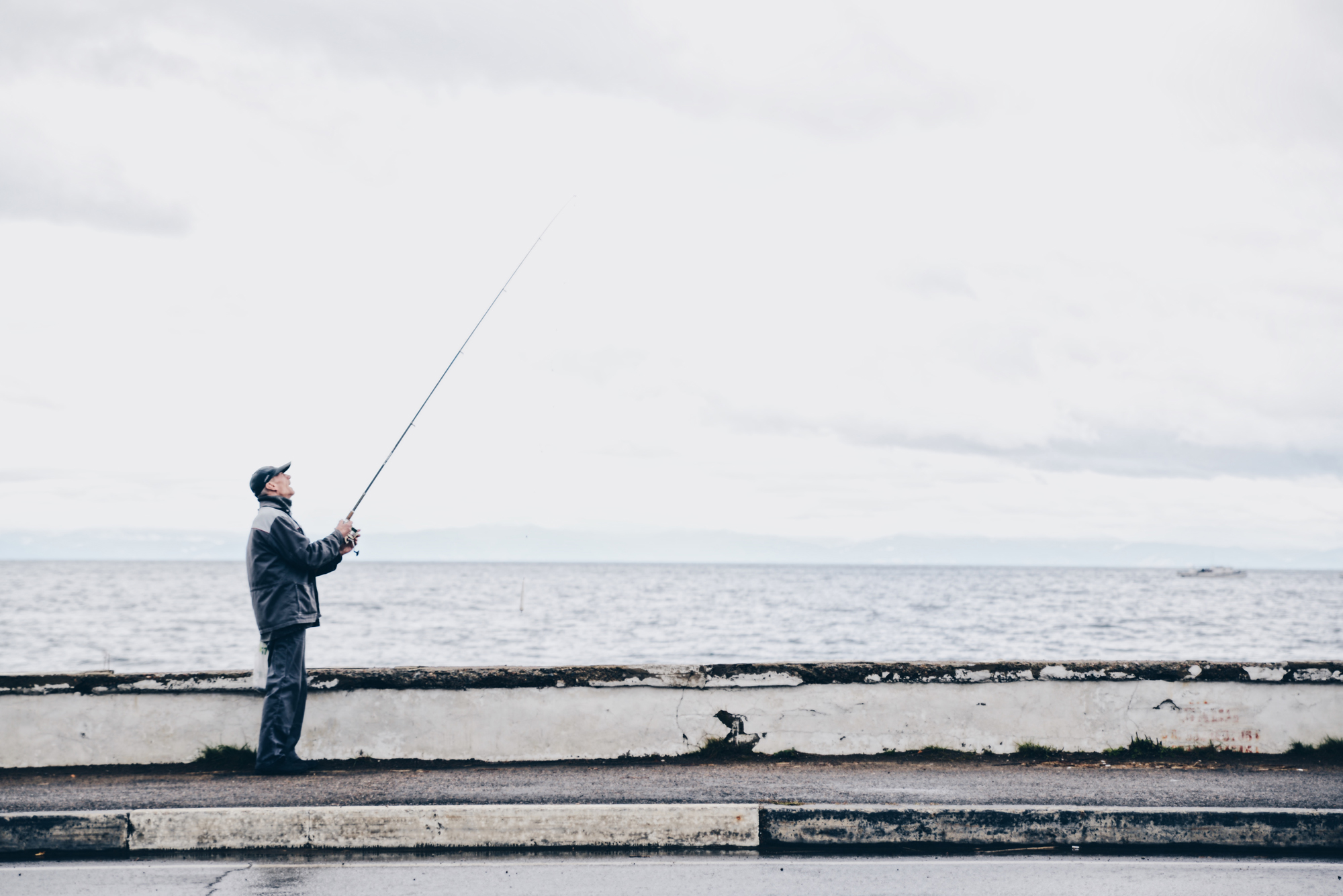 Baikalsjön är världens djupaste sjö. Den innehåller mer sötvatten är alla andra sjöar på hela jorden tillsammans. Hur sjukt är inte det?
Lake Baikal is the deepest lake in the world. It contains more fresh water than all other lakes in the whole world together. How sick is that?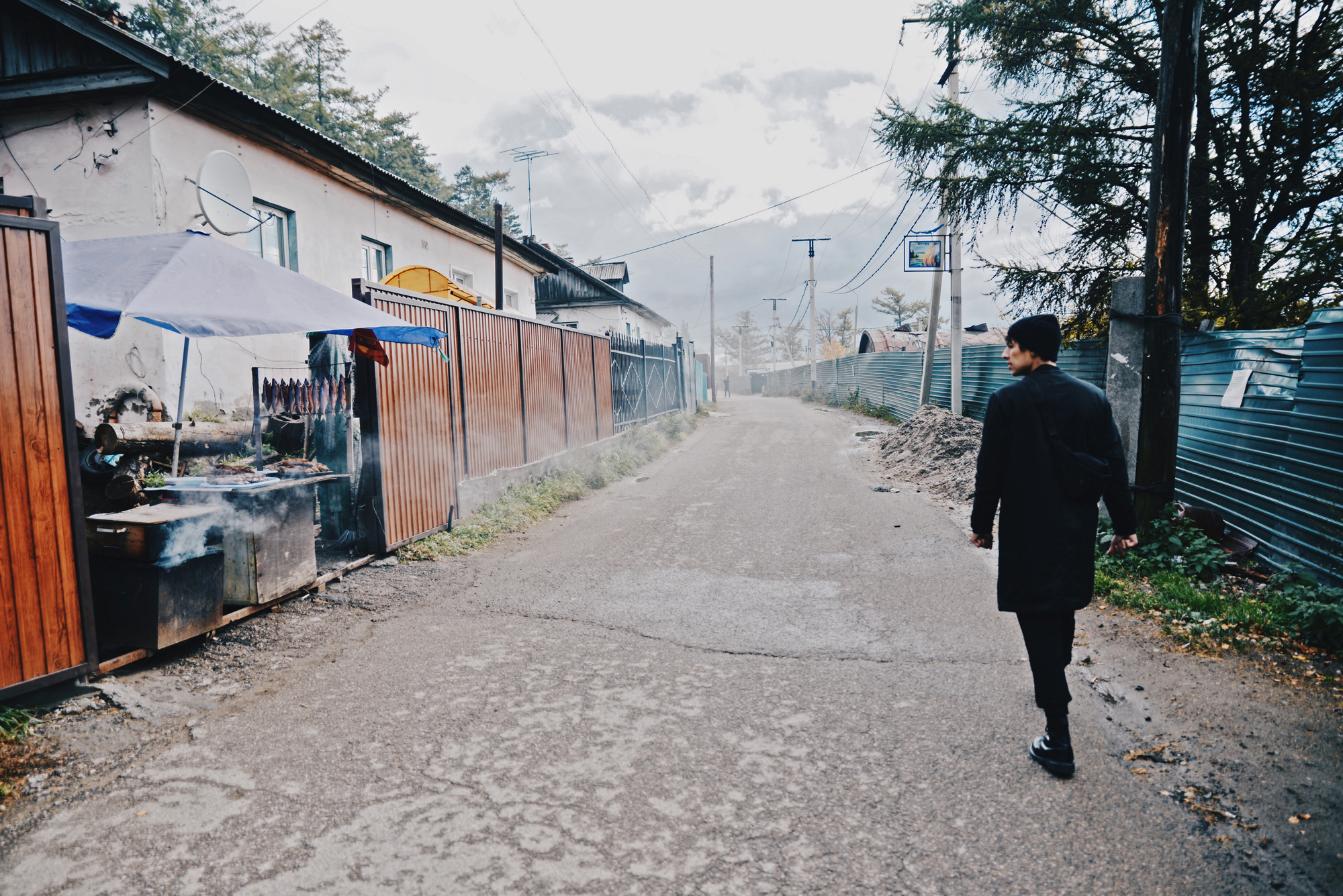 Listvyanka var inte riktigt den pittoreska fiskebyn vi läst om på förhand- snarare ett litet samhälle vid en motorväg som till hälften bestod av turistverksamhet och till hälften av skjul och gamla skeva hus som dök upp så fort man svängde in på någon av de mindre gatorna. Jag tyckte trots allt att det var en minst lika fascinerande upplevelse i sig.

Listvyanka wasn't exactly the picturesque fishing village we had red about in advance – rather a small community on a highway that was 50% tourist businesses, and 50% old houses that appeared as soon as you walked one of the smaller streets. But that was an equally fascinating experience, in a way.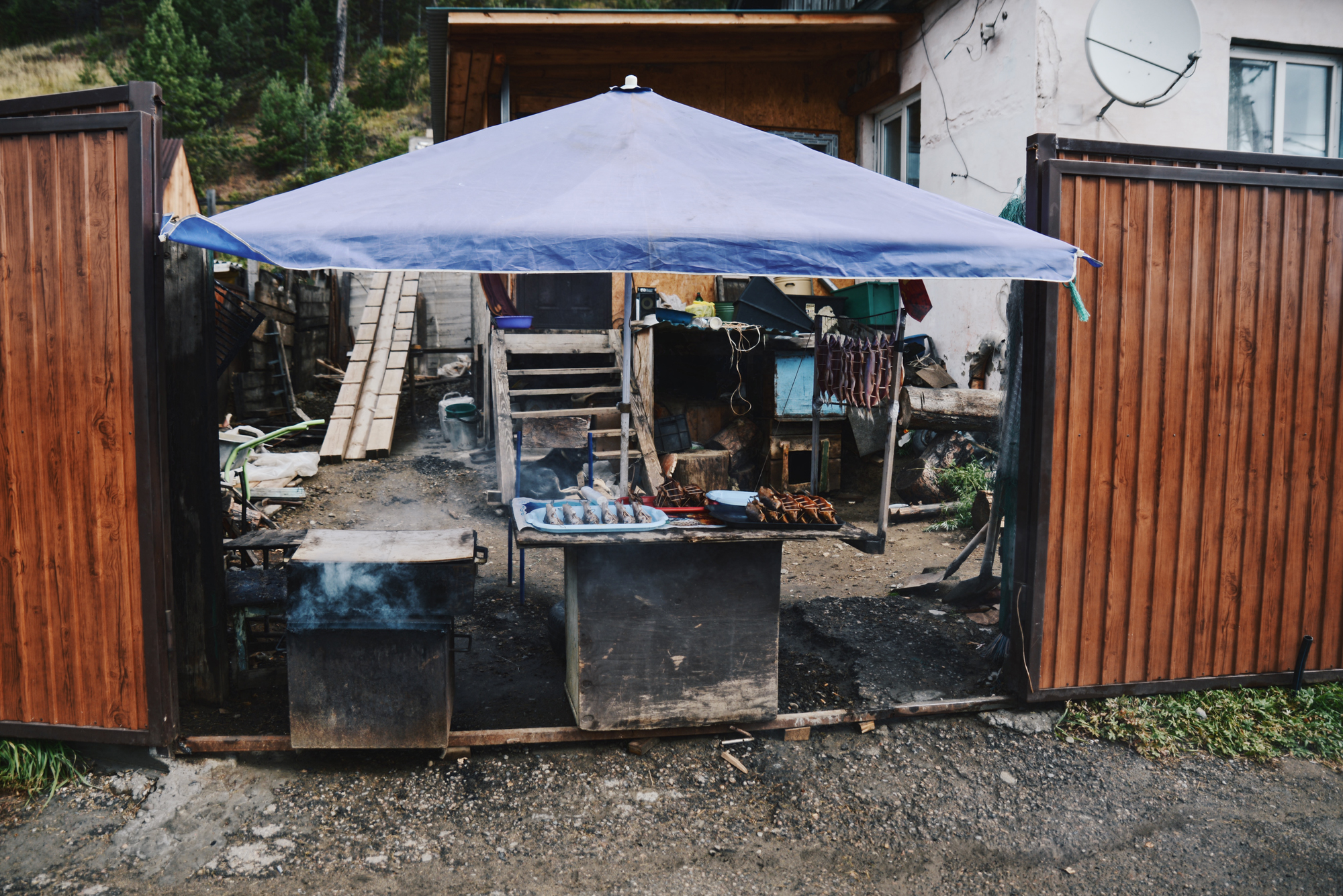 Listvyankas stolthet och främsta handelsvara är den blinda fisken Omul som lever på botten av Baikalsjön. Vid var och vartannat hus kunde man köpa nyrökt hel Omul för några kronor, för att sedan äta den direkt med fingrarna. Vi stod bredvid ett raffigt gäng ryska damer som vant pillade ut benfria bitar ur sina fiskar när vi bestämde oss för att prova. Det såg lättare ut än vad det var.
Listvyanko's pride is the blind fish Omul who lives on the bottom of the Baikal lAKE. At each and every house you could buy freshly SMOKED whole Omul, then eat it directly with your fingers. We stood next to a group of Russian ladies who easily ate the fish without the bones with their hands when we decided to try it. It looked easier than it was.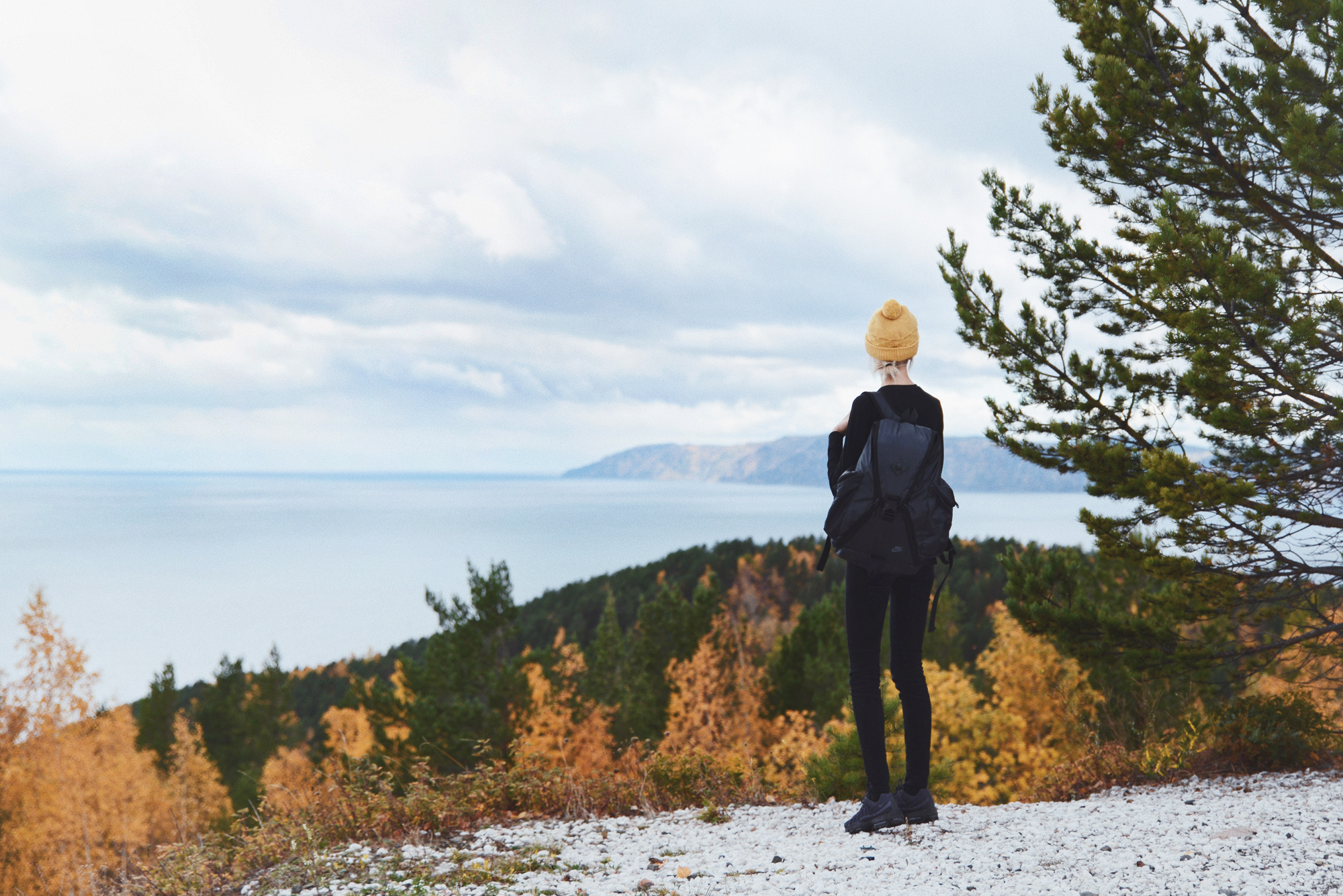 Vi klättrade upp på ett närliggande berg för att titta på utsikten. Även fast vi befann oss i en liten vik av sjön var andra sidan bara ett streck i horisonten.
We climbed up on a nearby mountain to look at the view. Even though we were in a small bay of the lake, the other side was just a line on the horizon.
Gissa vad som såldes i de flesta stånd på stora marknaden? Omul såklart. När vi stod och försökte förstå vad godbitarna i ett stånd med sötsaker innehöll så kom inte en, utan TVÅ, snälla ryssar helt oberoende av varandra fram till oss och köpte godis åt oss för att vi skulle få smaka. Generellt tycker jag att alla ryssar vi hade att göra med var mycket vänligare än vad fördomarna fått en att vänta sig.

Guess what they sold on the most tables on the big market? Omul of course. When we stood and tried to figured what some candies contained, not one, but TWO, kind Russians totally independent of each other came up to us and bought candy for us to taste. In general, I think that all Russians we dealt with were much friendlier than our prejudices had made us expect.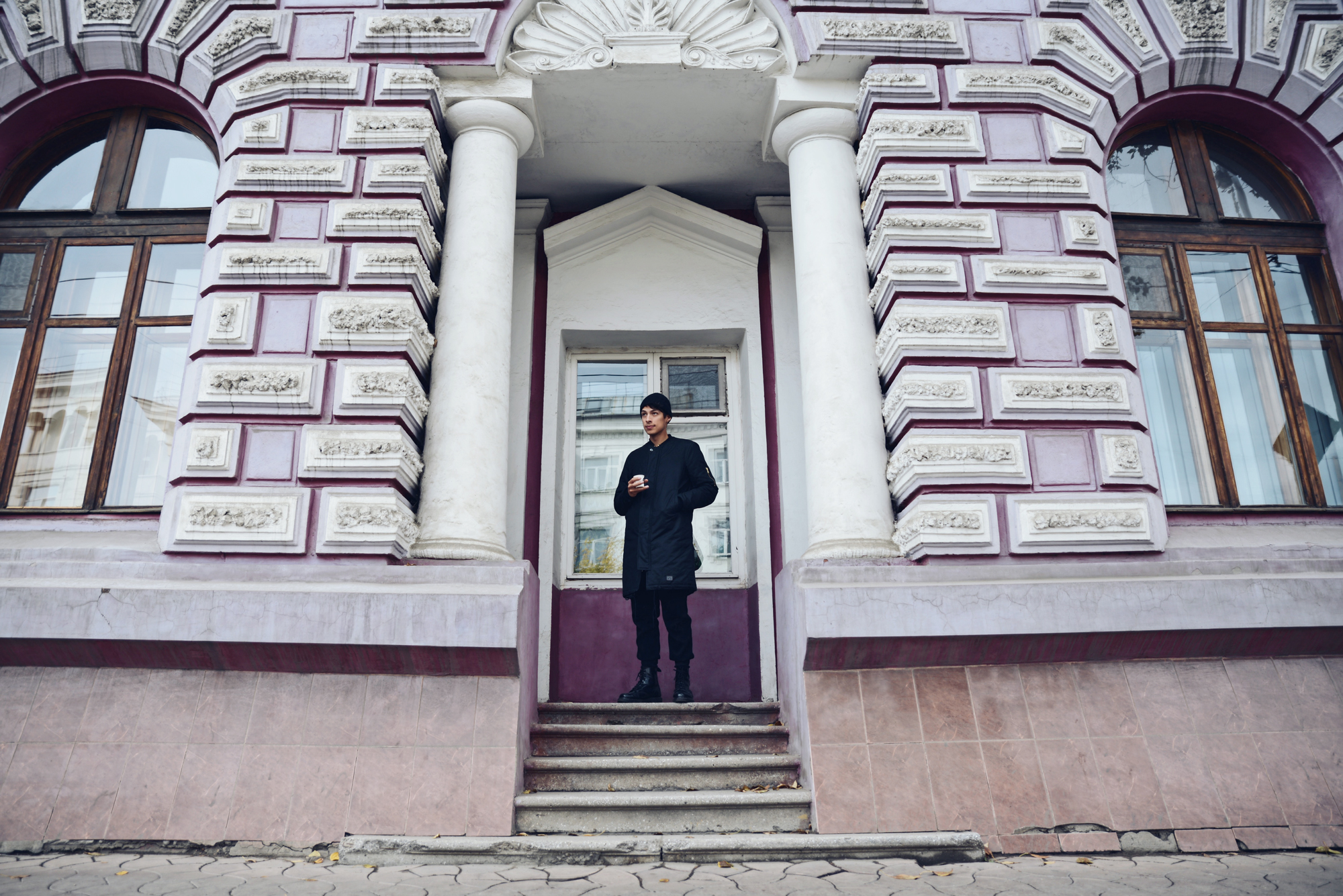 Dag två spenderade vi i Irkutsk- "Rysslands Paris". Hit deporterades de officerare och adelsmän som under 1800-talet försökte störta tsaren, och tack vara detta (inte minst för de otroliga fruarna som följde med sina partners ut i ödemarken) skapades ett nytt community med universitet, konst och kultur här mitt i Sibirien.
We spent day two in Irkutsk – "Russia's Paris". The officers and nobles who in the 18th century tried to defeat the Tsar were deported here, and thanks to this (not least to the incredible wives accompanying their partners out to "nowhere"), a new community of universities, arts and culture was created here in the middle of Siberia.
Liknelsen med Paris hade kanske passat bättre på den tiden, dagens Irkutsk kunde inte heller leva upp till guideböckernas beskrivningar- precis som i fiskebyn var det en märklig blandning av turistifierade, polerade områden och sedan stadsdelar som lämnats vind för våg, fem-filiga motorvägar och industri.

The comparison with Paris might have been more accurate back then, today's Irkutsk couldn't really live up to the descriptions in the guidebooks – just like in the fishing village, it was a strange mix of touristy, polished areas and then districts of windswept old houses, five-lane highways and industry.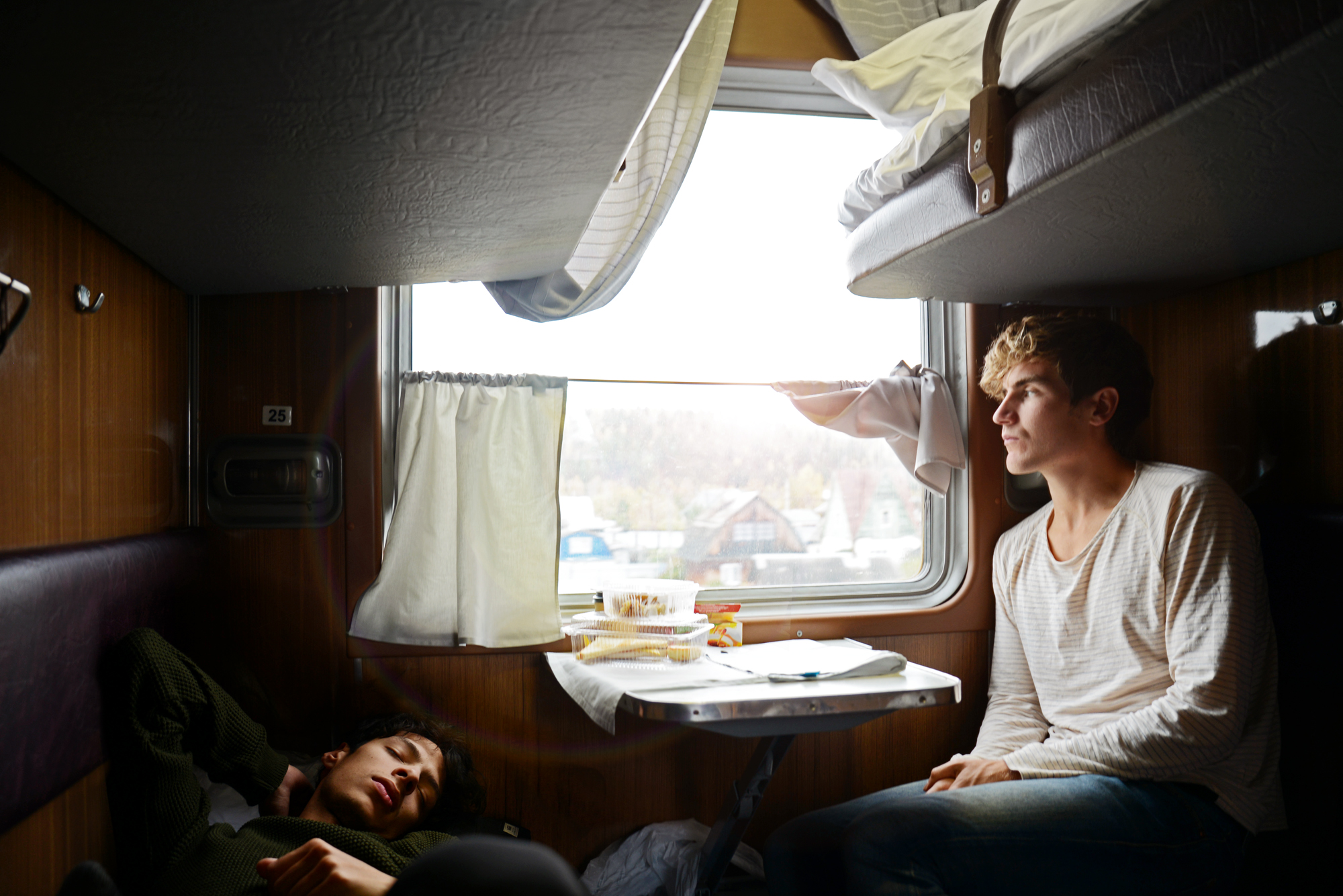 Efter tre dagar hoppade vi på det rykande, visslande transsibiriska tåget igen för att ta oss till vad som på många sätt blev resans höjdpunkt- vistelsen i Mongoliet. Berättar mer om den snart!! Puss!!
After three days we jumped on the smoking, whistling Trans-Siberian train again to get to what in many aspects became the highlight of the trip- Mongolia. I'll tell you more about that soon!! xx!!

Klick here to read…
THE TRANSSIBERIAN TRIP PT 1- MOSCOW
THE TRANSSIBERIAN TRIP PT 2- LIFE ON THE TRAIN