Jag vet att jag skriver extremt lite om kroppsideal och självbild på min blogg. Mest för att jag faktiskt inte vet vad jag ska skriva även om jag vet att det är ett jobbigt och lurigt ämne för de allra flesta (speciellt oss tjejer). Det känns som att det är ett sådant ämne där det lätt blir fel hur goda intentioner man än har, men att inte våga uttrycka sig om ett så viktigt ämne blir ju också fel. Därför vill jag lägga upp fantastiska Jenny Mustard's (som ni som hängt med länge vet att jag fan-girlat i en herrans massa år) video om kroppsideal. Hon sätter pretty much fingret på hur jag känner kring det. Ska vi inte deala på att följa de 4 steg hon tar upp i videon?

I know that I write very little about body image on my blog. Mostly because I actually don't know what to write even though I know it is a difficult subject for most people (especially us young girls). It feels like it's a topic which easily ends up making someone feel bad no matter how good intentions you have, but not daring to express yourself on such an important subject is also wrong. That's why I would like you to watch amazing Jenny Mustard's (who I've been a fan-girl of in many years now haha) video about the body image. She pretty much point out exactly how I feel about it. Can't we just agree together to take the pledge and make the world a little less body-obsessed?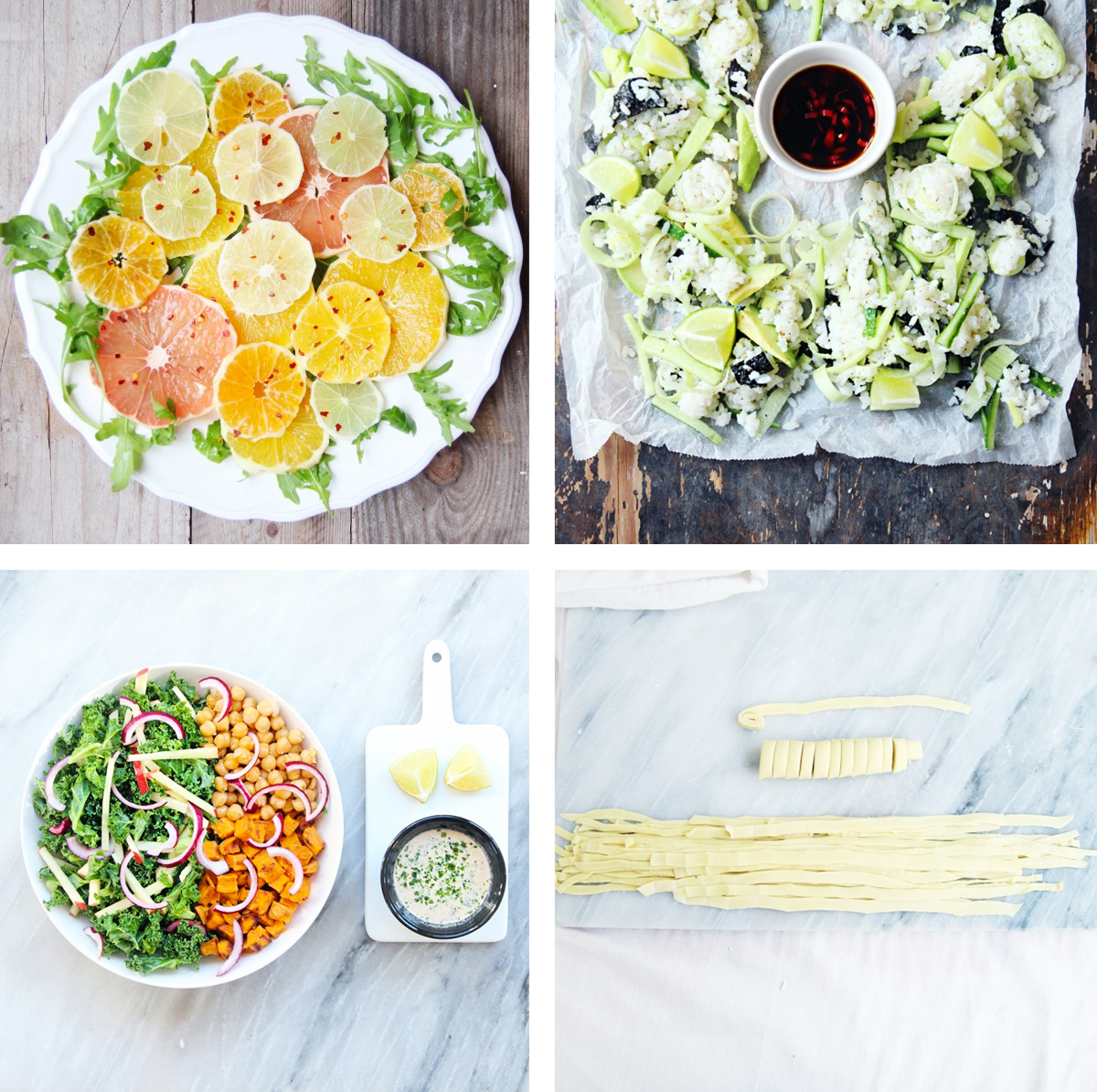 Citrus salad-sushi salad-ceasar kale energy bowl-homemade vegan pasta.
Åh och när vi ändå är inne på Jenny- ni har väl inte missat hennes fantastiska vegan-recept? På hennes blogg och youtube-kanal hittar jag den mesta av min matlagnings-inspo!

And oh since we're already speaking of Jenny- I hope you haven't missed her amazing vegan recipes? I find most of my cooking inspo on her blog and youtube channel!