Hej på er! I skrivande stund sitter jag i skolan. Gav veckan en härlig kickstart med att spilla kaffe i väskan och ovetandes spendera hela första lektionen med näsblod i ansiktet. Stabilt. I övrigt känns det faktiskt inte ens jobbigt att det är måndag, det är skönt att känna tiden passera nu. Det är så mycket jag går runt och väntar på: vårsolen och finbesök från Berlin, till exempel. Nu kör vi veckans lista:
Heyo! While writing this, I'm sitting in school. I started the week powerfully with spilling coffee in my backpack and then discover that I had nose bleed in my face after a 60 minute lesson. Lol. Besides from that, I actually don't have any Monday anxiety this week. It's just nice to feel the time passing by. There's so much I'm waiting for now: the spring sun and a belonged visit from Berlin, for example. Anyway. Here's the week's list: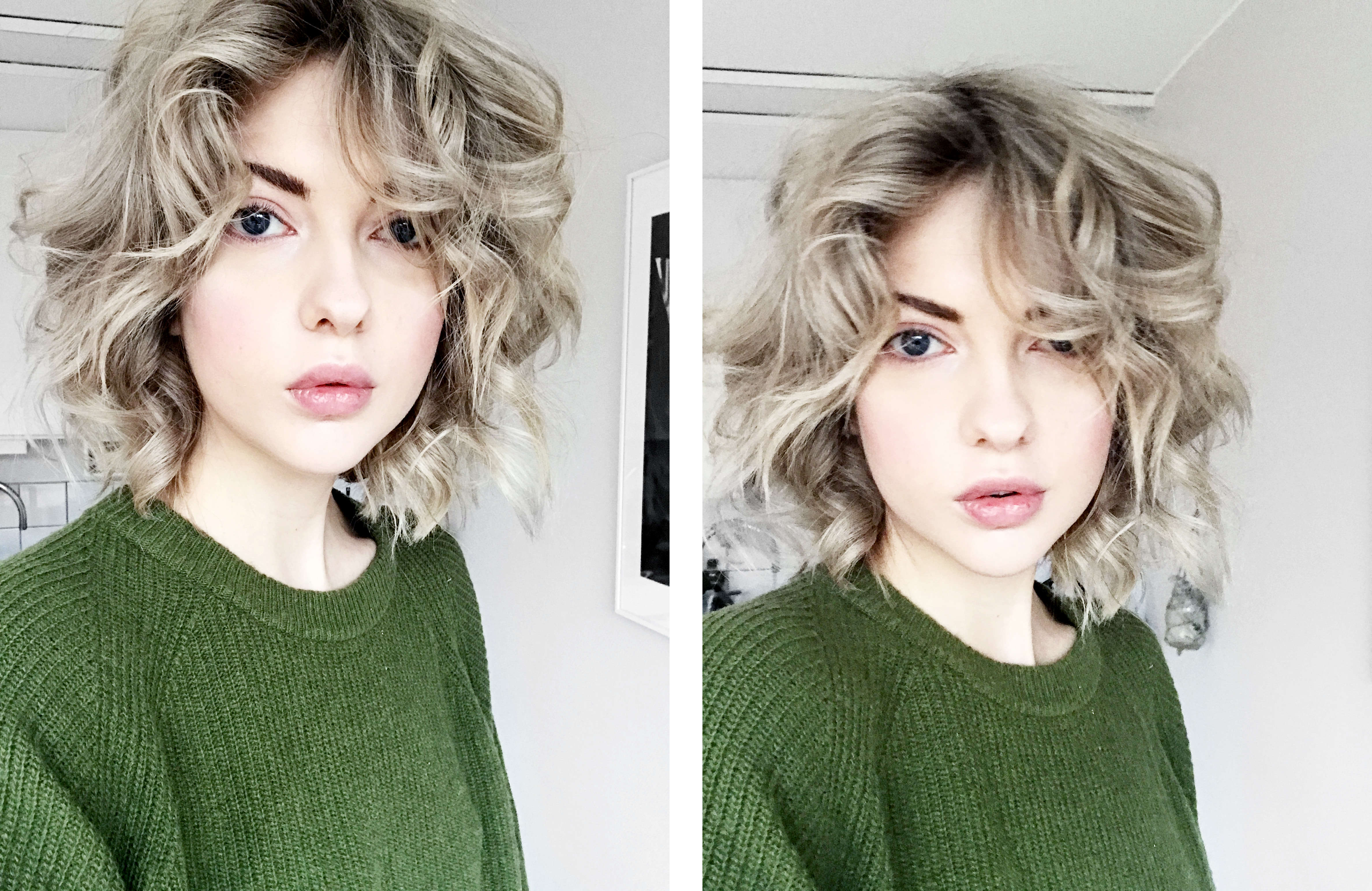 Veckans look: Lockigt hår och torra läppar. Hade glömt bort hur bra jag trivs i fluffiga lockar, synd bara att det tar så lång tid att göra. Ger mig å andra sidan en legitim anledning att duscha håret mer sällan, hehe. Plus minus noll tidsmässigt, alltså.
Look of the Week: Curly hair and dry lips. I had forgotten how comfortable I feel in fluffy curls, it's just a shame that it takes so much time to make.On the other hand, it gives me a legitimate reason to shower my hair less often, hehe.
Veckans pepp: NI! Har sagt det förut men fan vad jag uppskattar alla fina, välskrivna kommentarer jag fått på sistone. Älskar när bloggen känns som en tvåvägskommunikation, ett pågående samtal mellan mig och er.
The week's motivation: YOU! I've said it before and will say it again, but I truly, deeply appreciate your well-written comments and messages lately. I just love when the blog feels like a two-way communication, an ongoing conversation between me and you.

Sammanfatta helgen: / Recap the weekend:


Tycker detta kollage av bilder från min och vänners kameror sammanfattar ganska bra. Boule-spel, karaoke och Josefins feta neonutställning. Gjorde mycket roliga saker men har känt mig lite off i helgen, inte riktigt närvarande psykiskt. Skönt att ta nya tag nu.
I think this collage of images from my friends' and my phones and summarizes the weekend quite well. Boule games, karaoke and Josefin's super nice neon exhibition. Looking back at it, I did a lot of fun things, but have felt a little off this weekend. Not really present physically. Nice to begin a fresh new week now.
Veckans inköp: Gjorde ett besök hos optikern förra veckan, så nu ska jag beställa nya bågar! Visar sen!
The week's purchase: Made a visit to the optician last week, so now I'll order some new frames! I'll show you when they arrive!
Veckans planz: Blir att fokusera på skolan i veckan, vi har en tenta i webbstrategi på G. Det är med skräckblandad förtjusning jag hugger in på uppgiften, har ingen aning om hur svårt det kommer vara.
The week's plans: I'll try to focus on school this week, we have an exam on web strategy coming up.


Veckans print screens: Blev bara två, ovanligt få för att vara mig. En estetiskt tilltalande och en emotionellt tilltalande.
My weekly print screens: I only print screened two pics last week, veery few to be me. An aesthetically appealing one and an emotionally appealing one.
Veckans upptäckt: Har återupptäckt löpning! Herregud vad skönt det är att komma ut lite när man spenderat nästan ett halvår inomhus. Det är även en väldigt bra mental medicin när det kryper i kroppen.
Weekly discovery: I've rediscovered running! My God what a relief it is to just get out a little when you've spent nearly half a year indoors. It is also theee beeest when you feel strange or restless inside.
Veckans inlägg: Tänkte svara på era frågor, tipsa om bra lunchlådor att ta med till skolan, visa någon outfit. Fler önskemål?
The posts I'm planning this week: I thought I'd answer your questions, recommend good lunch boxes to take to school, show you an outfit. More suggestions?