Hej på er! Tänkte berätta lite för er om mina senaste två dagar på Berlins pressvecka med Cover PR-gänget! Dessa underbara personer på bilden ovan (blandning av profiler, teamet på Berlin-kontoret och delar av kontoret i landsberg) och jag har promenerat från pressrum till pressrum i samlad trupp. Flera nya ansikten för mig att bekanta mig med!
Hey! Let me tell you a little about my last two days at the german press days with the Cover PR team! These wonderful people in the picture above (a mix of profiles, the team at the Berlin office and parts of the office in Landsberg) and I have been walking from press agency to press agency together. A several new faces for me to familiarize myself with!
På pressdagarna öppnar alla pr-agenturer upp sina showrooms för att visa sina kollektioner för press/media. På så vis vet vi vad de har att erbjuda nästa gång vi behöver låna kläder eller hitta en lämplig samarbetspartner. Det är också ett bra tillfälle att skaffa lite nya kontakter och bekanta sig med andra i branschen.
During the press days, all PR agencies open up their showrooms to show press and media the latest collections. This way, we know what they have to offer next time we need to borrow clothes or find a suitable collaboration partner. It's also a good opportunity to gain some new contacts and get acquainted with others in the industry.
Allt mingel dränerar en ganska fort på energi. Då är lunch mycket viktigt. Första pressdagen käkade vi på vad som mycket troligt skulle kunna vara det bloggigaste cafét jag varit på- och självklart förtärdes allt från raw food-sallader till avocado-toasts och acai-bowls. Har aldrig smakat acaibowl förut, men kan meddela er att det inte var en hit. Tacka vet jag en göttig hedelig gröt.

All the mingeling drains your energy levels. To re-load, lunch is very important. The first day of the press days we went to a reaaaally instagrammable café- and of course we consumed everything from raw food salads to avocado toasts and acai bowls. I had never tasted acai bowl before, but it wasn't really something for me. I prefer a good old porridge.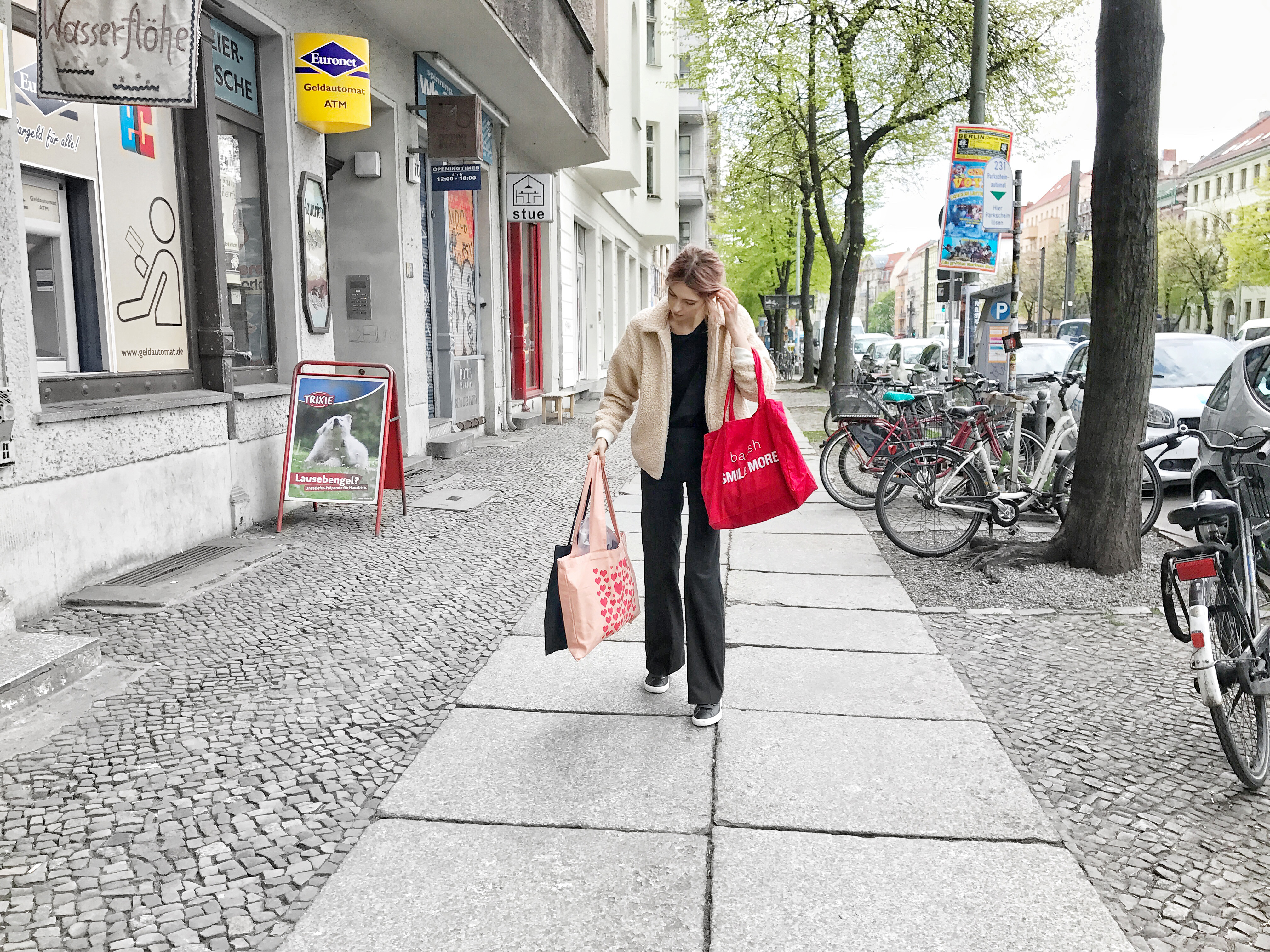 När matkomat lagt sig lite var det på't igen!
When we had digested the food a bit, it was time to get going again!
Vi hann väl med sisådär fem pressrum första dagen, vilket var mer än nog för mig. Istället för att åka hem efter vårt sista besök åkte jag till kontoret och jobbade lite.
We went to around five showrooms the first day, which was more than enough for me. Instead of going home after our last visit, I went to the office to work for a bit.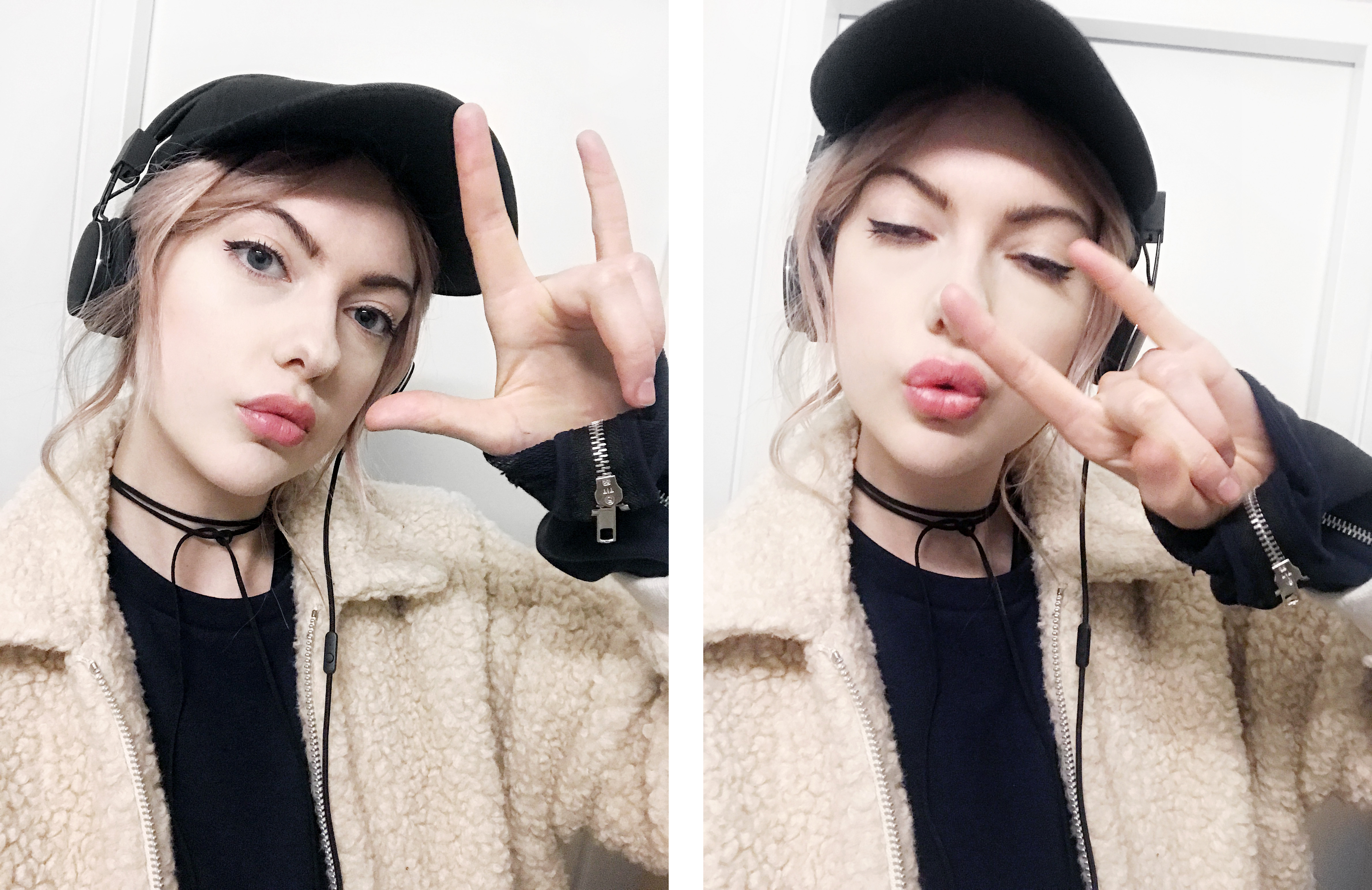 När mörkret lagt sig och antalet olästa email minskat drastiskt smetade jag på lite läppstift, tryckte ner en keps över huvudet, tog några självförtroendeboostande selfies och begav mig ut på middag med hela teamet. Sedan var jag helt slutkörd.
When it had gotten dark outside and the number of unread e-mails in my inbox had dropped drastically, I put on a little lipstick, put on a cap, took some self-confidence boosting selfies and went out for dinner with the whole team. After that I was completely exhausted.
Efter en natts sömn kickade vi igång dag två hos Adidas och Porsche i detta rum med kaffe och bircher muesli.

After a night's sleep, we started day two with Adidas and Porsche in this beautiful room with coffee and bircher muesli.
Precis som dagen innan avverkade vi showrooms på löpande band. Jag hittade massa fina saker jag vill visa er i framtida samarbeten.

Just like the day before, we went to showroom after showroom. I found lots of nice pieces I want to show you in future collabs and gained a lot of good new contacts.
De flesta showrooms brukar bjuda på trevlig plockmat som jag aldrig är sen att ta för mig av, hehe. Dessa minipajer hos min favvo-agentur Agency V var heeelt insane. När det började skymma cyklade jag hemåt för att ta emot hunden Trisha, som jag babysitter denna helg (mycket lägligt eftersom Sean är och gigar och jag är helt ensam). Mer om Trish sen! KRAM!
Most showrooms usually offer nice small snacks which I'm never late to taste. These mini pies at my fav agency Agency V were insanely good, heheh. When it started to get dark, I biked home to pick up the dog Trisha, who I've been babysitting this weekend (very good timing because Sean is out of town for a gig and I'm completely alone). More about Trish later! HUGS!