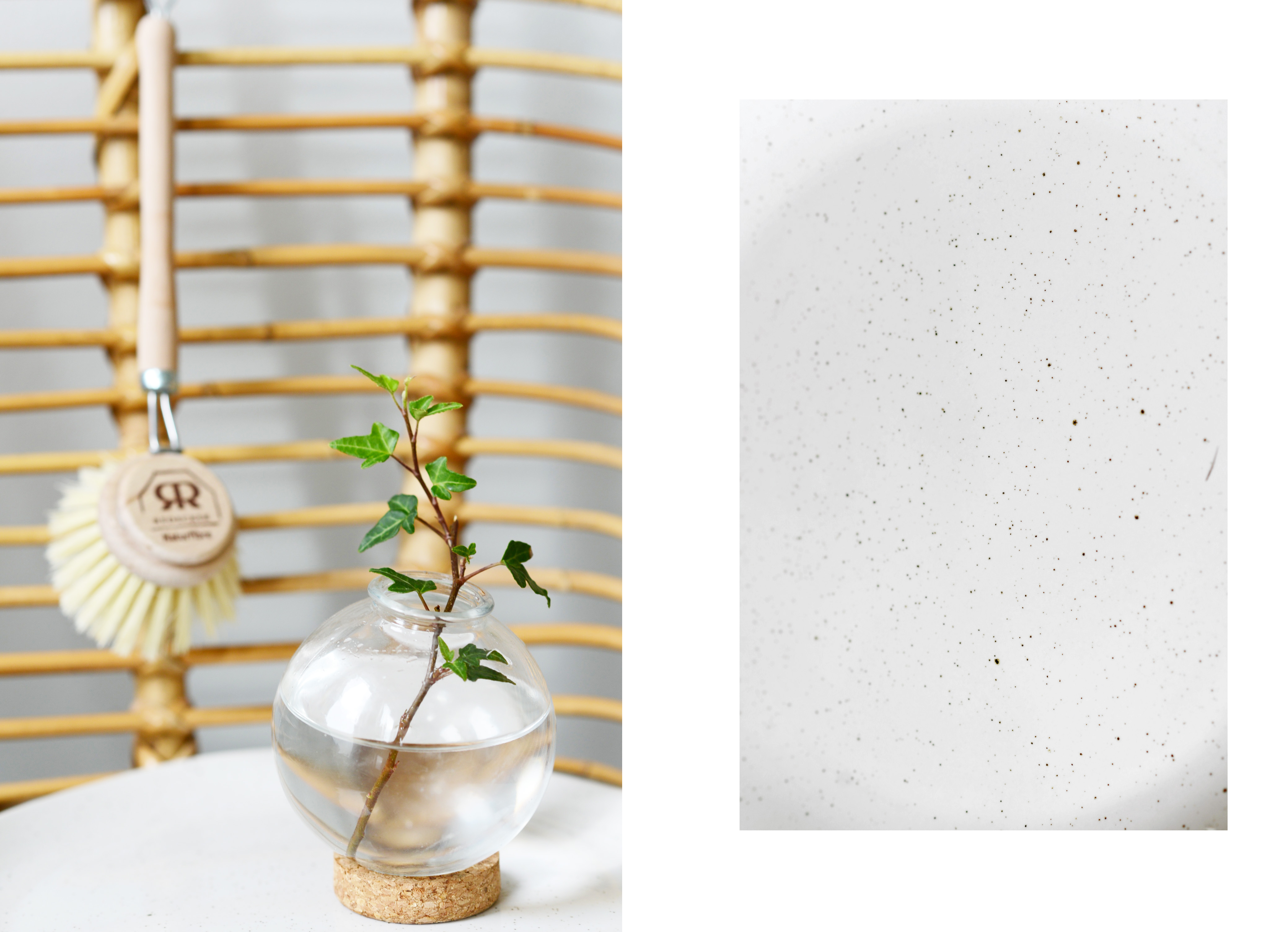 Det var sjuuukt länge sedan jag snackade inredning på bloggis, men nu när jag åter igen har flyttat in i en ny lägenhet så har jag fått tillfälle att fokusera lite på det igen. Tänkte visa er vad jag köpte häromdagen!
Eftersom jag har den här lägenheten i ett halvår och sedan inte vet var jag ska ta vägen så känns det inte så värt att investera i massvis med dyra designprylar nu, men lite kul ska man ju få ha.
När det kommer till billig inredning tycker jag att Granit och Lagerhaus har de finaste grejerna. Dessa fina keramiktallrikar kommer från Lagerhaus, de har också en suuuperfin kollektion i vitt som jag dreglat över men jag valde denna tack vare den fina glasyren.
Dricksglasen kommer också från Lagerhaus, jag gillar verkligen dessa korta och breda varianterna.
Diskborsken sprang jag ner och köpte på en jättefin eko-butik som ligger runt hörnet. Kanske lite opraktiskt med trä, men väldigt estetiskt tilltalande.
Köpte även ett gäng runda glasburkar (varav en fick vara med på bild) för framtida sticklingar, avokadokärnor och sånt. Vill ju inte vara sämre än mina hipsterkompisar, och dessutom vore det fint att ha det lite grönt i lägenheten när grönskan dör utanför. Ska hålla er uppdaterade angående detta- hittills har jag ju dödat växter på löpande band så det är med spänning jag påbörjar detta projekt.
It was suuuch a long time since I talked about interior here, but now when I've once again moved into a new apartment, I've been able to focus a bit on that again. Today I thought I'd show you what I bought the other day!
Since I just have this apartment for six months it doesn't feel worth it buying lots of expensive designer stuff now, but doesn't mean I have to choose the cheepest stuff at Ikea either.
When it comes to cheap decor, I think Granit and Lagerhaus has the best things. These fine ceramic plates are from Lagerhaus, where they also have an amazing collection in white, but I chose this because of the nice glaze.
The drinking glasses are also from Lagerhaus, I really like them short and wide like these ones.
I also bought a bunch of round glass jars (jut one of the had room to be in the picture) for future cuttings, herbs, avocado seeds and stuff. I got to keep up with my hipster friends you know, and besides, it would be nice to have a little green plants in the apartment when vegetation dies outside. I'll keep you updated about this- so far I haven't been the best att making plants survive so plz keep ur fingers crossed for me.