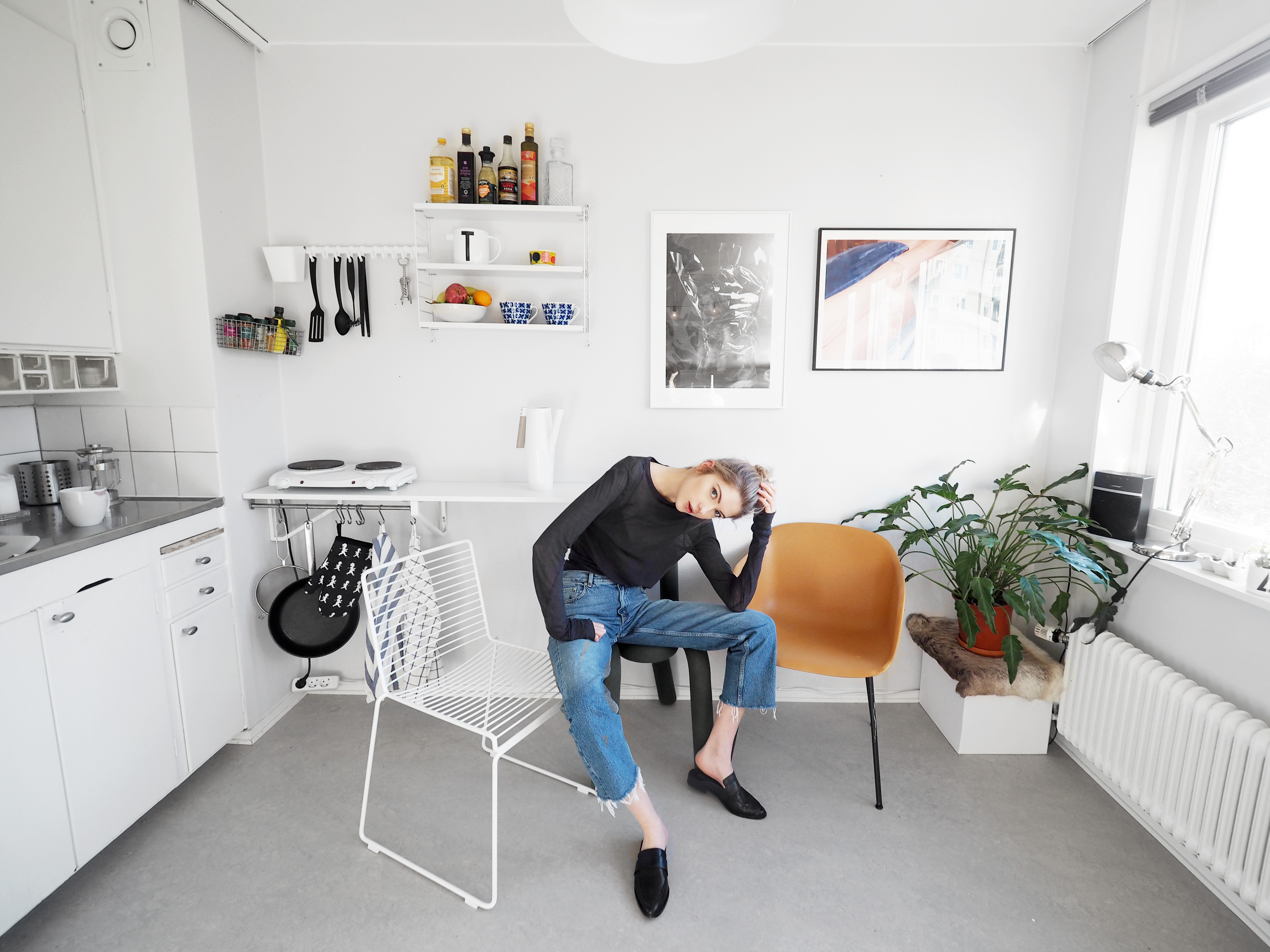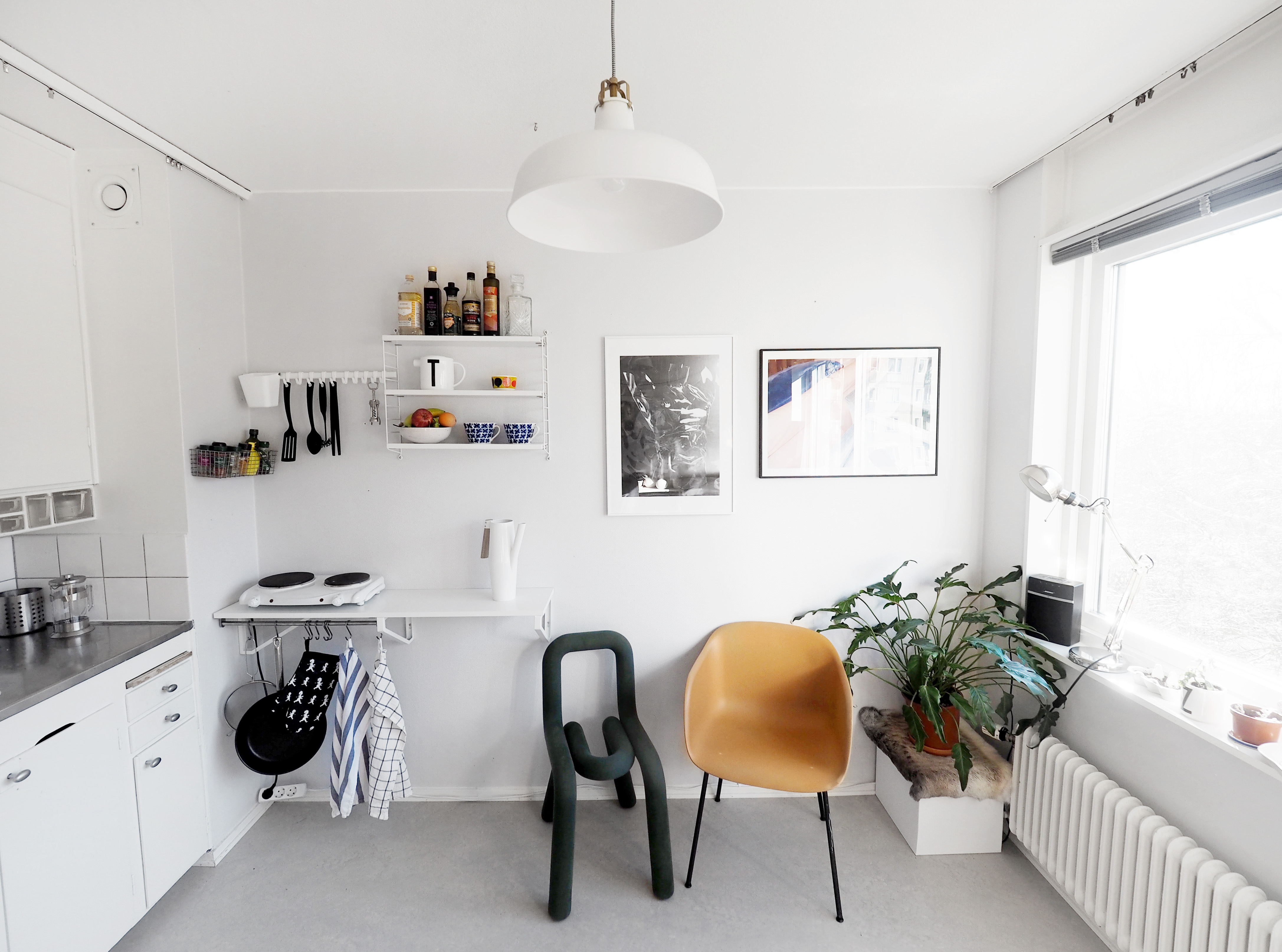 Shelf- String, Green and brown chair- Vallgatan12, White chair and tea can- Connox, hand-drawn Berlin map- Evermade.
ÄNTLIGEN! Här är ett gäng bilder på min nya lägenhet! När Sean var i Götet såg vi till att bygga ut mitt minimala kök lite och sätta upp tavlorna och string-hyllan. Det var rätt jobbigt att lämna min gamla lägenhet i vintras, och att flytta in på 23 kvadrat kändes ju halvkul. Men nu har jag äntligen bott in mig, och gjort det absolut bästa möjliga med min lilla yta (om jag får säga det själv). Ska se till att fota hela lägenheten snart, så att ni får se alla mina compact living-lösningar. Men vad tycker ni so far? Gillar ni vad ni ser?

FINALLY! Here are a bunch of pictures of my new apartment! When Sean was here we build out my minimal kitchen a bit and decorated the walls with art and my string shelf. It was pretty hard to leave my old apartment a couple of months ago, and I can't say I was excited to move into 23 square meters. But now I've finally made it "my own", and (if I may say so myself) made the absolute best of the small space I have. I'll make sure to take pictures of the entire apartment soon, so you get to see all my compact living solutions. But what do you think so far? Do you like what you see?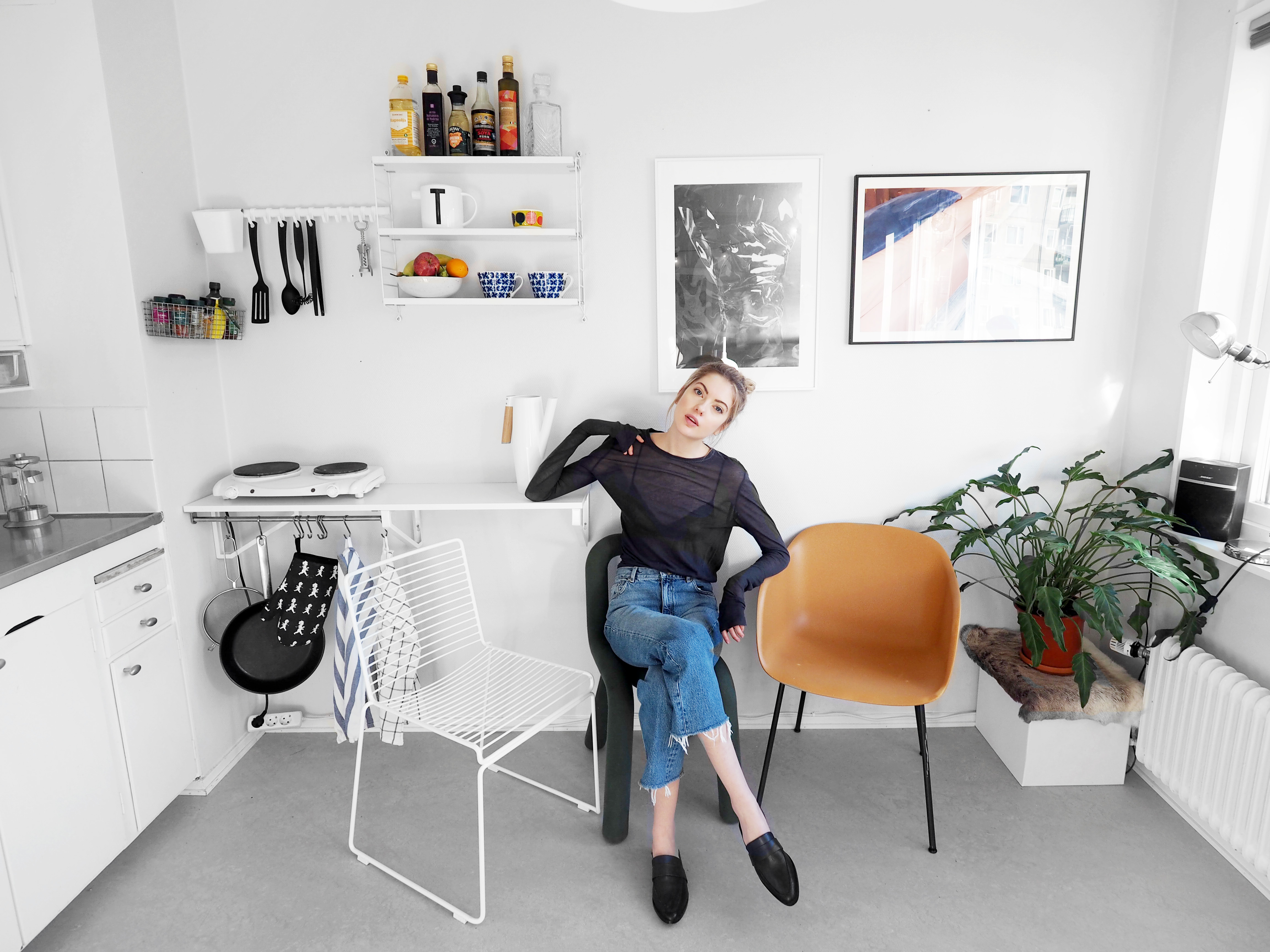 Pants- &other stories
Top- Isabel Marant
See the first pics of my apartment HERE