Somnade ifrån valvakan igår och vaknade till dåliga nyheter imorse. Sitter i skolan och pluggar HTML och försöker fortfarande greppa vad som hänt. Hade naivt nog inte ens övervägt alternativet att en homofobisk, rasistisk, sexistisk kandidat som kallar växthuseffekten för "skitsnack och vill förbjuda aborter någonsin kunde bli vald i ett demokratiskt val. Känner ett starkare ansvar än på länge att agera mot den riktning världen tar just nu, om det är något historien lärt oss är det att inte bara stå bredvid och se det eskalera.
Känns lite märkligt att ta upp detta i ett inlägg som egentligen ska fokusera på mitt nya löshår (eh, kontraster) men livet måste ju fortsätta ändå.
I fell asleep watching the election night last night and woke up to bad news this morning. ATM I'm sitting in school studying HTML, still trying to grasp what has happened. Naively enough I didn't even consider the option that a homophobic, racist, sexist candidate who calls the greenhouse effect "bullshit" and want to ban abortions, could ever be elected in a democratic election. I feel a greater responsibility than ever to act against the direction the world takes now. If there's something the history has teached us it's to not just stand by and watch the world escalate.
Okay, it feels a little odd to write about this topic in a post that really should focus on my new hair pieces (uhh, contrasts…) but life has to go on. So anyway: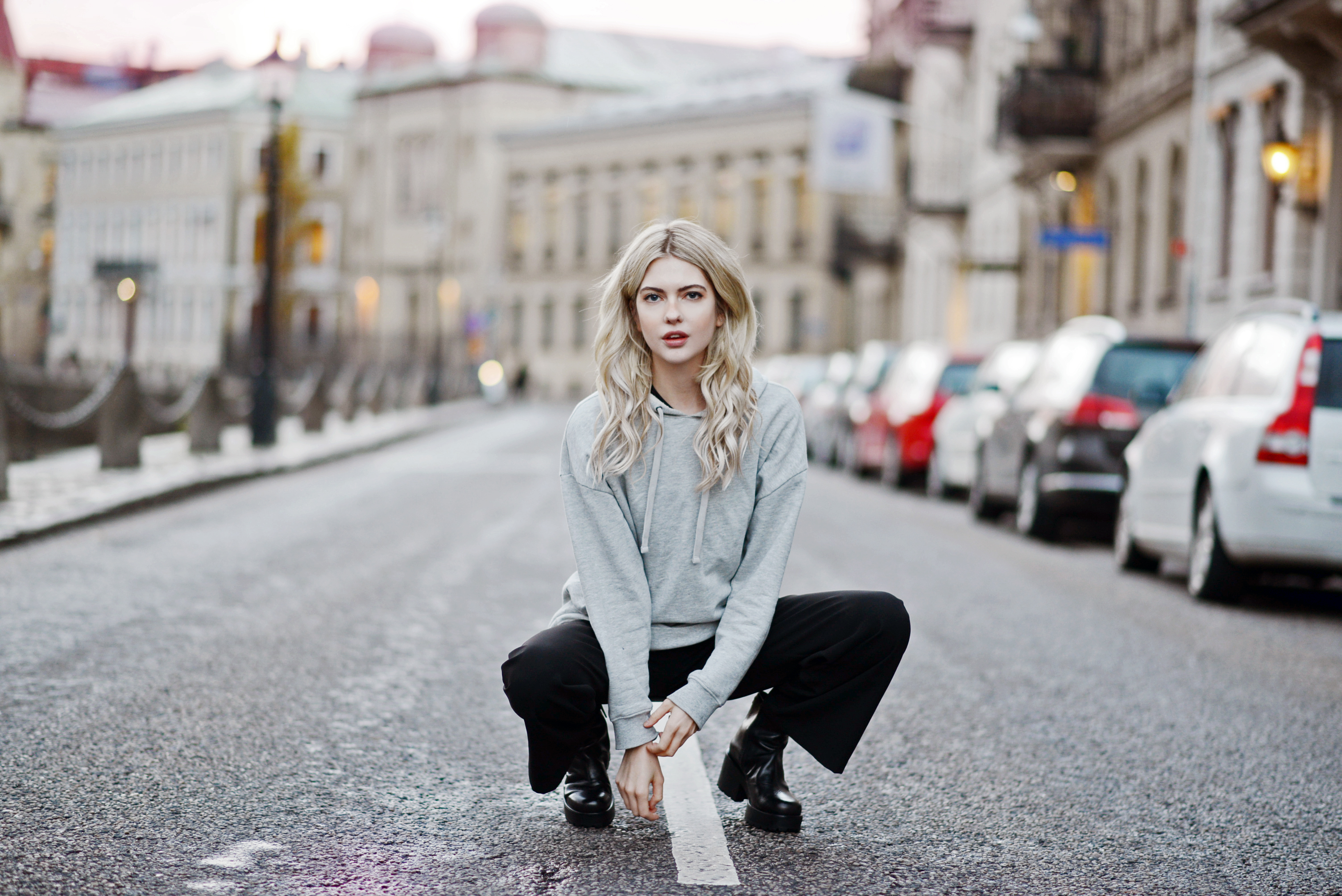 Clip on set- Rapunzel
 Hoodie- ASOS
 Pants- Monki
 Shoes- Sarenza
SÅ, här är fler bilder på Clip on-setet jag skrev om förra veckan. I och med min nuvarande frisyr måste det nästan vara lockigt för att smälta in på ett naturligt vis, men vi vet ju alla att jag älskar lockigt hår så det rör mig inte i ryggen. Rekommenderar rapunzel till alla som är sugna på löshår för deras sjukt varma omhändertagande och grymt bra kvalitet. Puss.
So, here are more photos of my new Clip-on set I wrote about last week. With my current hairstyle I have ti make it curly to let it blend in in a natural way, but we all know that I love curly hair so it doesn't concern me. I really like to recommend Rapunzel to everyone who are hungry for hair extensions, for their warm caring and really good quality. Kiss.
This post is a friendly collab between me and Rapunzel.