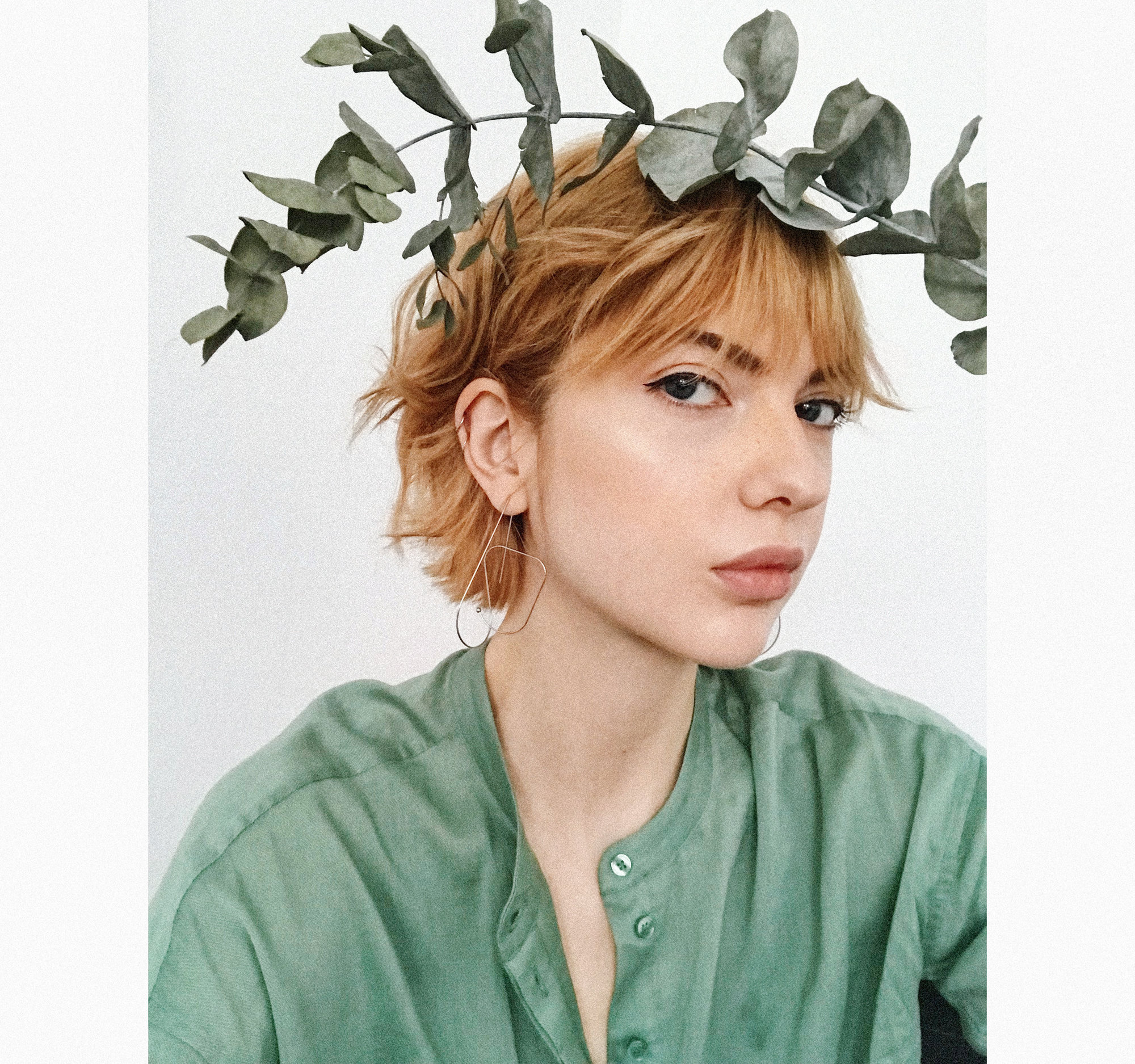 (shirt from Weekday, earrings from COS)
Goof Proof Brow Pencil, 03 medium, Benefit Cosmetics.
There's no doubt that Benefit are one of the leading brands when it comes to perfect brows. This pencil has the perfect color (I never thought I'd need a light shade like this, but since I started using neutral eyebrow colors instead of the black and dark brown I used before, my face looks much "softer and natural"). I also use this little fella for making freckles, since the nuance turned out to be perfect for that too.
Liquid eyeliner, black, & Other Stories.
Making eyeliner wing has never been this easy! I love the rick black color and the short felt tip. The downside is that it runs out quite quickly, but then again, if you return the empty product to the store you'll get a discount on your next eyeliner.
Shimmer stick, "starstruck", Fenty Beauty.
A perfect highlighter to use on cheekbones, eyelids, nose, lips… everywhere! It gives a really nice shiny glow instead of the artificial glittery effect many other highlighters have.
Wax and Moulding paste from Maria Nila's Mineral Collection.
The recent weeks I've discovered hair wax. I've never really liked using wax ever before, but suddenly I use it almost every day! It just makes the hair so easy to work with, and gives it a nice careless finish. These two are both from Maria Nila's new Mineral collection, they are both based on natural vegan ingredients and doesn't give that heavy, oily look some other waxes might give.
Hej kompisar! På sistone har jag upptäckt en hel del nya produkter i Beauty-väg, som på riktigt ändrat min rutin en hel del. Det blir alltid så mycket roligare att lägga tid på sin styling när man har nya element att leka med, så jag ville bara dela med mig lite av min beauty-pepp till er genom att STARKT rekommendera dessa pärlor. Har ni några favoritprodukter att tipsa om?

Recently, I've discovered a lot of new Beauty products which really changed my routine a lot. It's always so much more fun to spend time on styling when you have new products to play with, so I just wanted to share some of my beauty discoveries with you, by STRONGLY recommending these fellas. Do you have any favorite products to share with me?