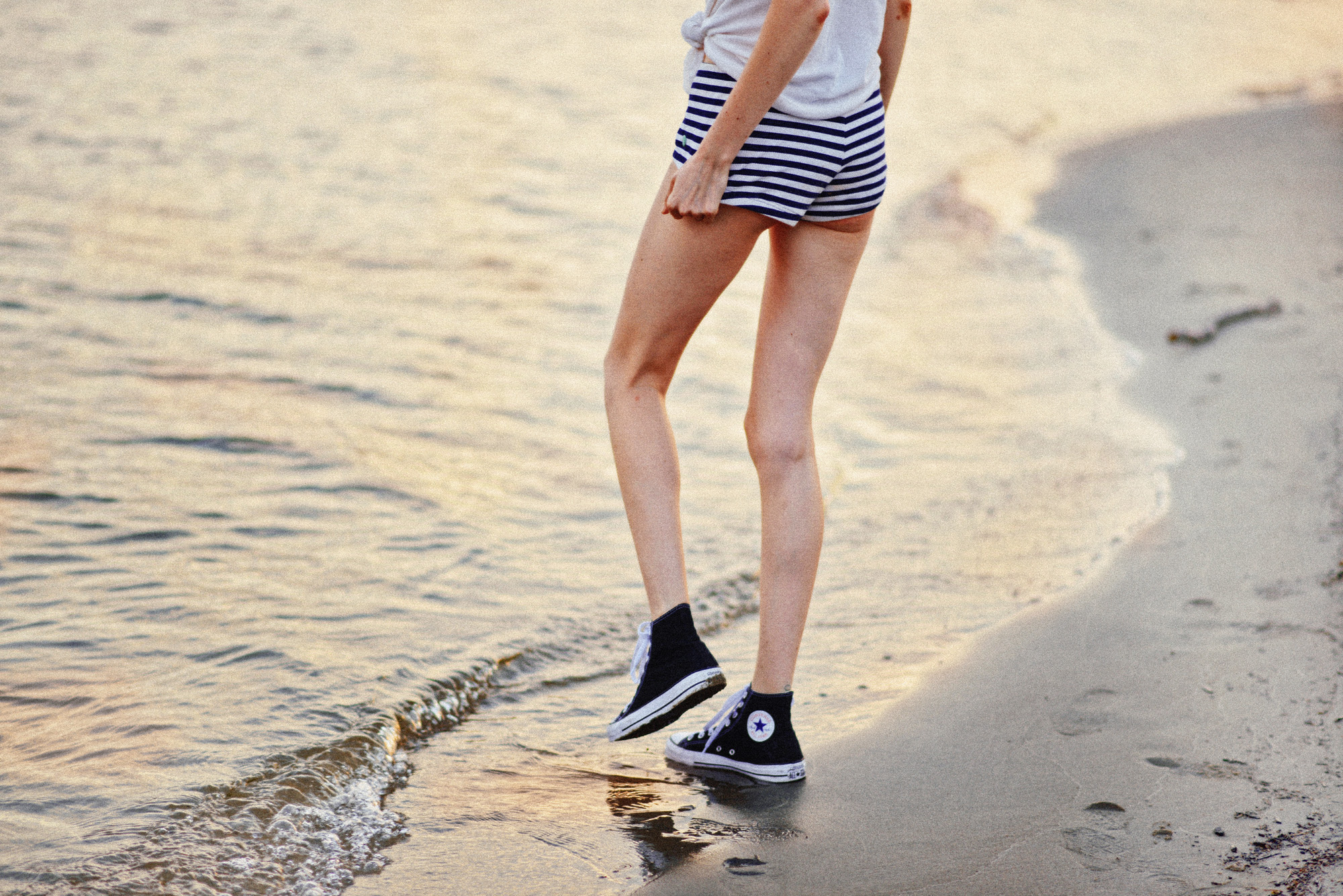 Jag spontanbokade biljetter tillbaka till Umeå för att jag inte riktigt kände mig klar när jag lämnade Norrland i början av vår semester. Längtan guppade omkring i magen redan i planet på väg bort.
Så i söndags lämnade jag Stockholm, fortfarande med glitter på kroppen efter att ha dansat genom staden i prideparaden dagen innan.
Jag går runt i crocs och mammas gamla badshorts. Klappar hundarna, äter vinbär direkt från buskarna, slumrar i solen. Gör inlägg på Instagram stories istället för genomtänkt content, svarar på mailen halvhjärtat och plikttroget ibland. Promenerar med mamma pappa. Skrattar med mamma pappa. Bastar med mamma pappa. Mamma pappa hundarna.
Kan inte riktigt sova för jag är inte van att sova själv och klimatångesten mullrar i bakgrunden.
Tack för att ni finns kvar här trots sporadiska uppdateringar. Den här sommaren gör mig gott. Jag kommer berätta om allt som hänt under min semester när jag är tillbaka i Berlin, men just nu är jag bara halvvägs igenom den och det bästa sättet att hänga med är nog att kika på mina Instagram stories. Stor kram.
I spontaneously booked tickets back to Umeå because I didn't really feel "done" when I left Norrland in the beginning of our vacation. Already on the plane away, I could feel the longing in my chest.
I walk around in Crocs and mum's old bathing shorts. I pet the dogs, eat currants directly from the bushes, slumber in the sun. I make Instagram stories instead of thought-through content, answer the emails half heartedly now and then.
Walk with mom and dad. Laugh with mom and dad. Sit in the sauna with mom dad. Mom dad and the dogs.
I can't sleep at night because I'm not used to sleeping alone and the climate anxiety is constantly moaning in the back of my head.
Thank you for staying here despite my sporadic summer updates. This break is good for me. I will tell you about everything that happened during my vacation when I'm back in Berlin, but right now I'm only halfway through it and the best way to keep track of what I'm up to is through my Instagram stories. Big hugs.