Efter att ha hittat det här receptet på min fellow ex-umebo Hanna's blogg (som för övrigt är ASHÄRLIG! Läs den bitte) så kunde jag inte vänta längre än att laga det samma kväll. Det innehåller nämligen tre av mina absolut bästa smaker- avocado, wasabi och rostade kikärtor. Eftersom jag alltid vill vara så himla speciell följde jag såklart inte receptet till punkt och pricka, så här har ni min take på Hannas sallad:
After finding this recipe on my friend Hanna's blog (which is so funny btw, sorry to say it's just in swedish), I couldn't wait longer than to cook it the same evening. It contains three of my absolute favorite ingredients – avocado, wasabi and roasted chickpeas. Since I'm very bad with following instructions, I couldn't resist making it my own way: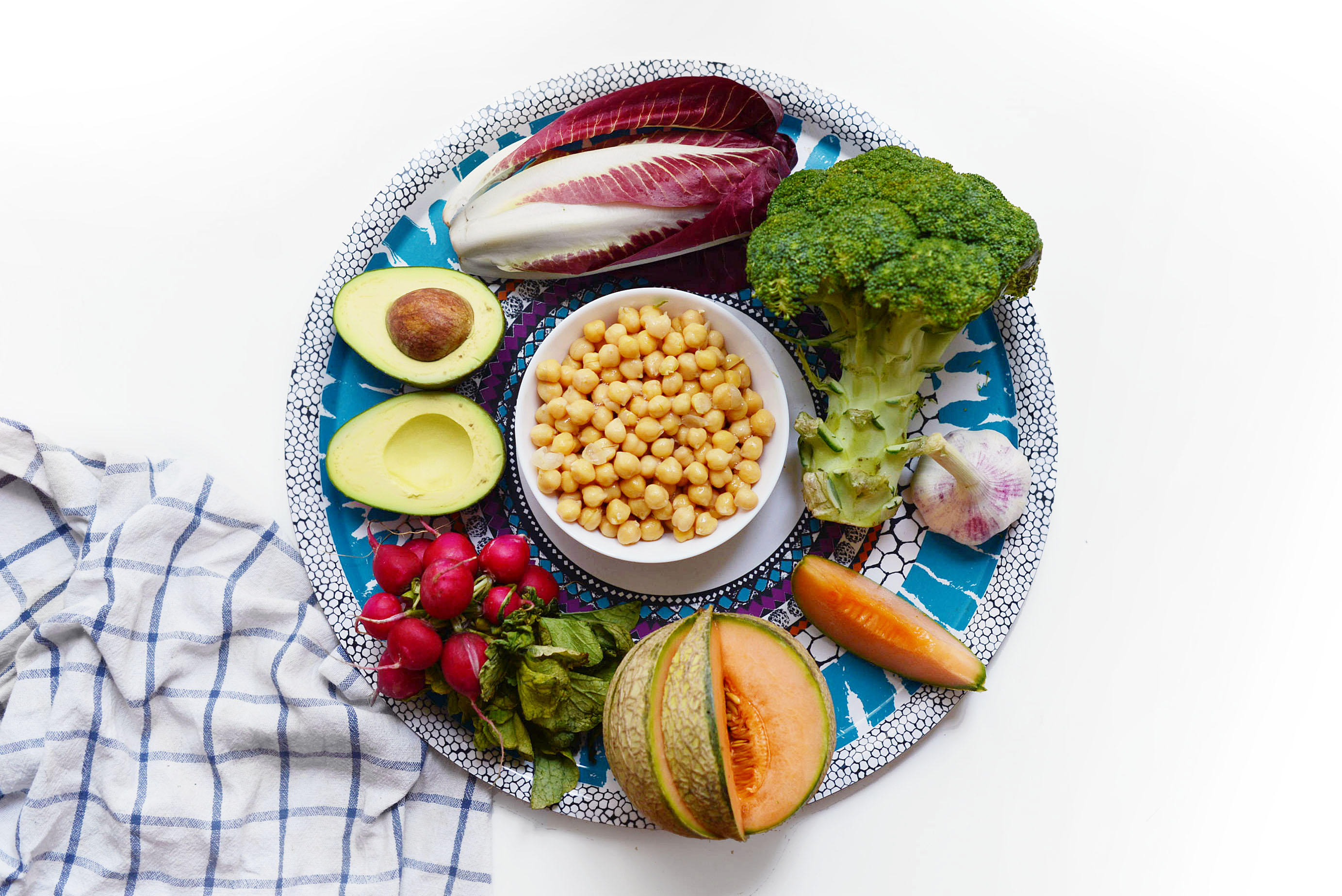 Du behöver:
1 Broccoli
Valfri sorts sallad
1 rödlök
1 knippe rädisor
1/2 cuantaloupe-melon
1 burk kikärtor
Vitlökskrydda
lite honung
Dressing:
1 Avocado
2 tsk wasabipasta
1 tsk tahini
1/2 vitlök eller vitlökskrydda efter smak
Citronsaft, olja och salt
Gör såhär:
Mixa alla ingredienserna till dressingen tillsammans med 2 msk av kikärtorna och smaka av med citron, olja och salt. Stek broccolin tills den mjuknat och fått lite färg, lägg att svalna i en bunke. Stek kikärtorna tillsammans med olja, salt, vitlökskrydda och lite honung. Det kan ta ganska lång tid att få dem göttigt rostade så passa på att hacka alla ingredienserna till salladen undertiden.
Lägg salladen i en stor skål, toppa med ljummen broccoli och till slut de rostade kikärtorna. Servera med wasabidressingen! (kan tänka mig att det blir fab att toppa med fetaost eller rostade nötter/frön om man känner för det. Jag serverade den tillsammans med frukt, vitlökssås och rotfruktschips men helt ärligt är rätten redan farligt god som den är!).
You need:
1 Broccoli
salad of your choice
1 red onion
Radishes
1/2 cuantaloupe melon
1 can of chickpeas
garlic spice
a little honey
Dressing :
1 Avocado
2 teaspoons wasabi paste
1 teaspoon tahini
1/2 garlic clove or garlic spice
Lemon juice, oil and salt
Instructions:
Mix all dressing ingredients together with 2 tablespoons of the chickpeas and season with lemon, oil and salt . Fry the broccoli until softened and lightly browned , put to cool in a bowl. Fry the chickpeas together with oil, salt, garlic spice in a pan together with a little honey . It may take quite some time to get them nicely roasted so use the waiting time to chop all the ingredients for the salad.
Add the salad ingredients in a large bowl, top with the broccoli and finally the roasted chickpeas and serve with the wasabi dressing! (I imagine that feta cheese or roasted nuts/seeds as topping would be really lovely. I served it with fruit, garlic sauce and vegetable chips but honestly I think the dish is already dangerously good as it is!)
Fler grejer jag tipsat om tidigare som jag verkligen tycker ni ska testa om ni inte redan gjort det är:
– Mina kikärts- och sötpotatisbollar med mandeldressing och lime
– Mina vegoburgare på surdegsbröd med söptotatispommes
– Mina brownies på svarta bönor
Here's some more of my recipes that I really really think you should try:
– My chickpea- and sweet potato balls with almond dressing and lime
– My veggie burgers on sourdough bread and sweet potato fries
– My brownies on blackbeans