Bu. Dags att lämna Berlin efter två helt magiska veckor. Älskar mitt lilla liv här, mina gulliga vänner, jobb, stan. Känns verkligen alltid så bekvämt och mysigt, men aldrig någonsin tråkigt. Här är några fina moments från den senaste tiden här:
Time to leave Berlin after two pretty amazing weeks. I just love my little life here, my cute friends, work, the city itself. It's always so comfortable and safe, but never ever boring. Here are some nice moments from my time here:
En lördagseftermiddag med Tilda och Sean.
A saturday afternoon with Tilda and Sean.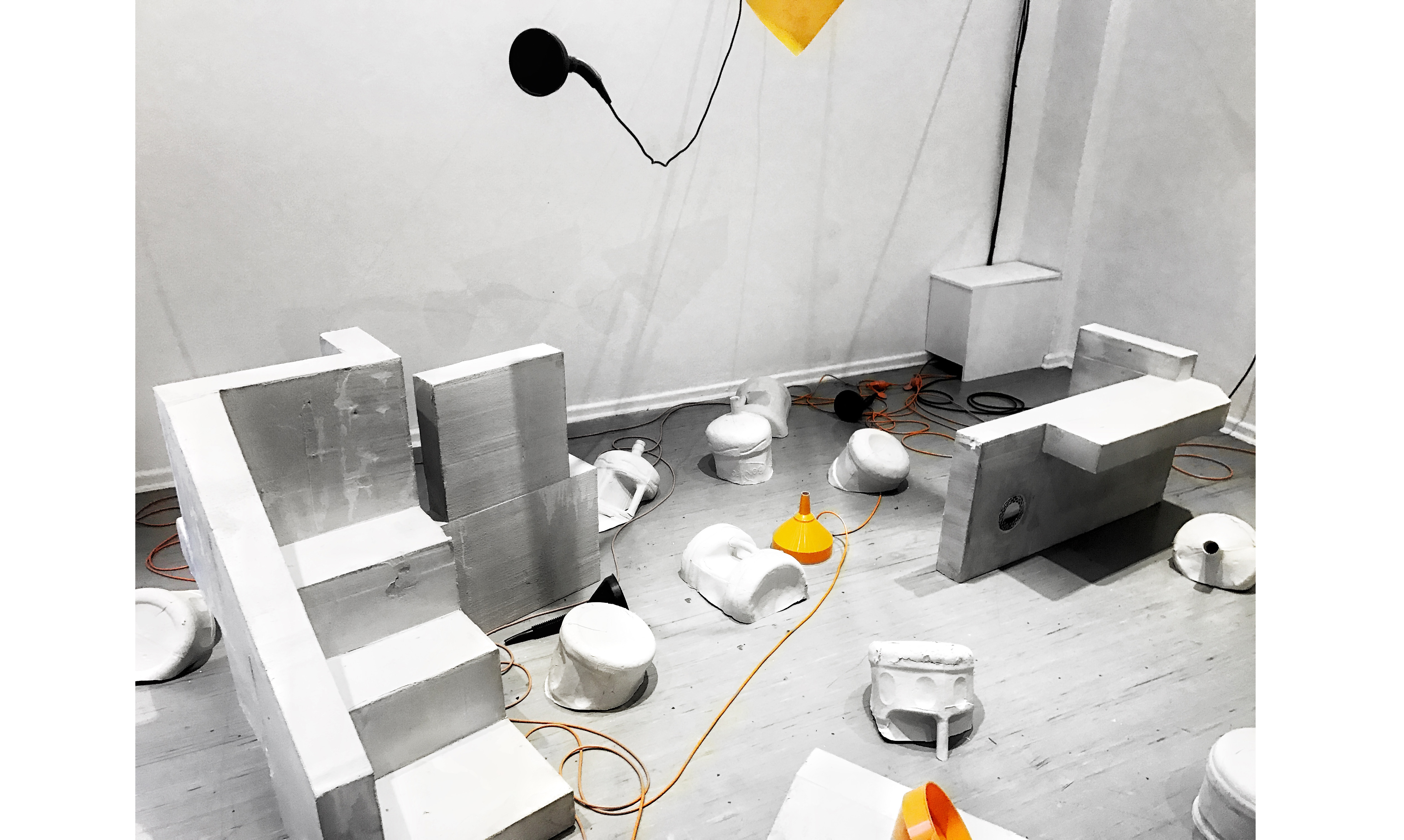 Vi gick på Bethanien-galleriet nära görli (tips!).
We went to the Bethanien gallery near Görli (tip!).
Där var det en utställning om ljud.
They had a free exhibition about sound art.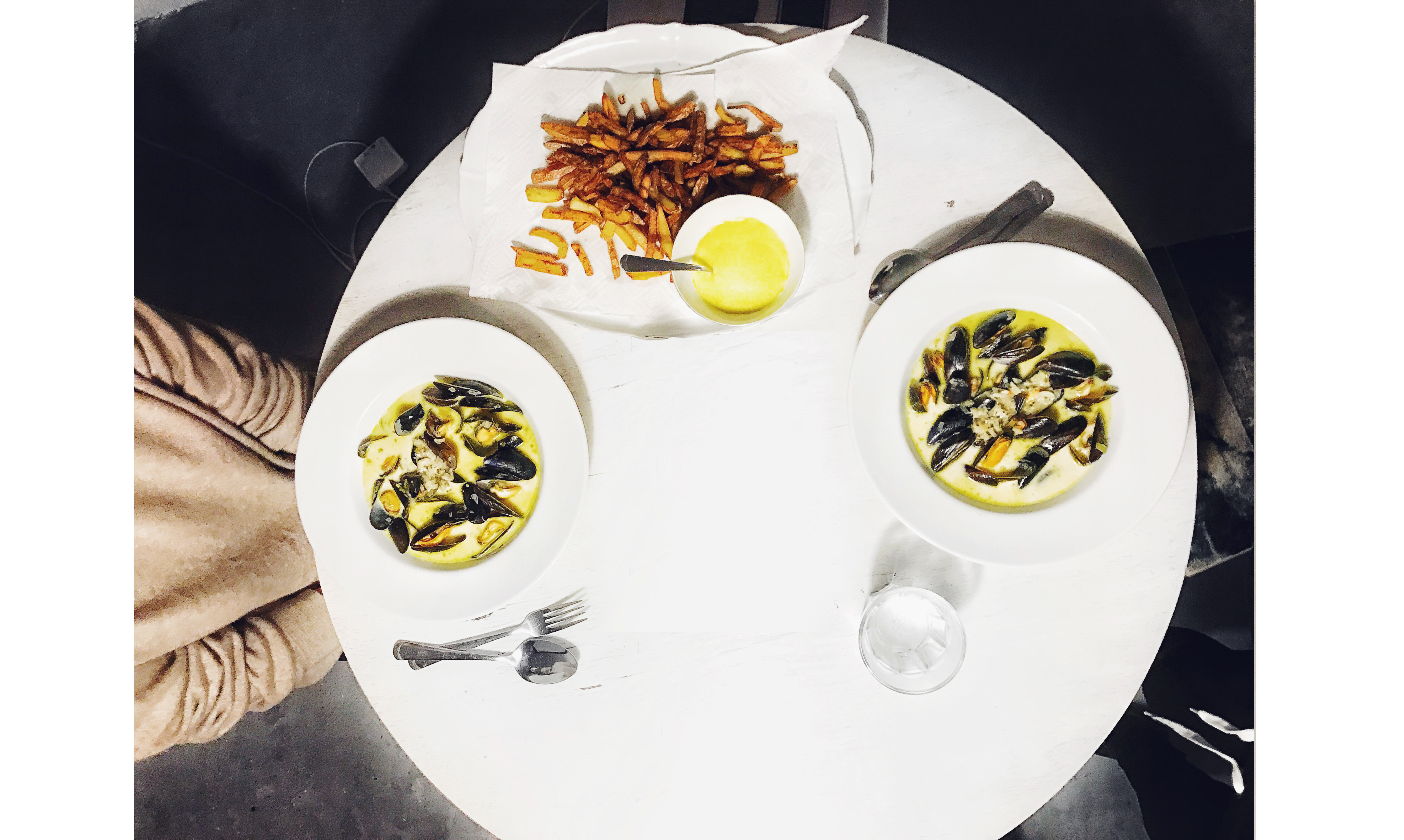 En kväll matade Sean mig med Moules Frites.

One night when Sean fed me with Moules Frites.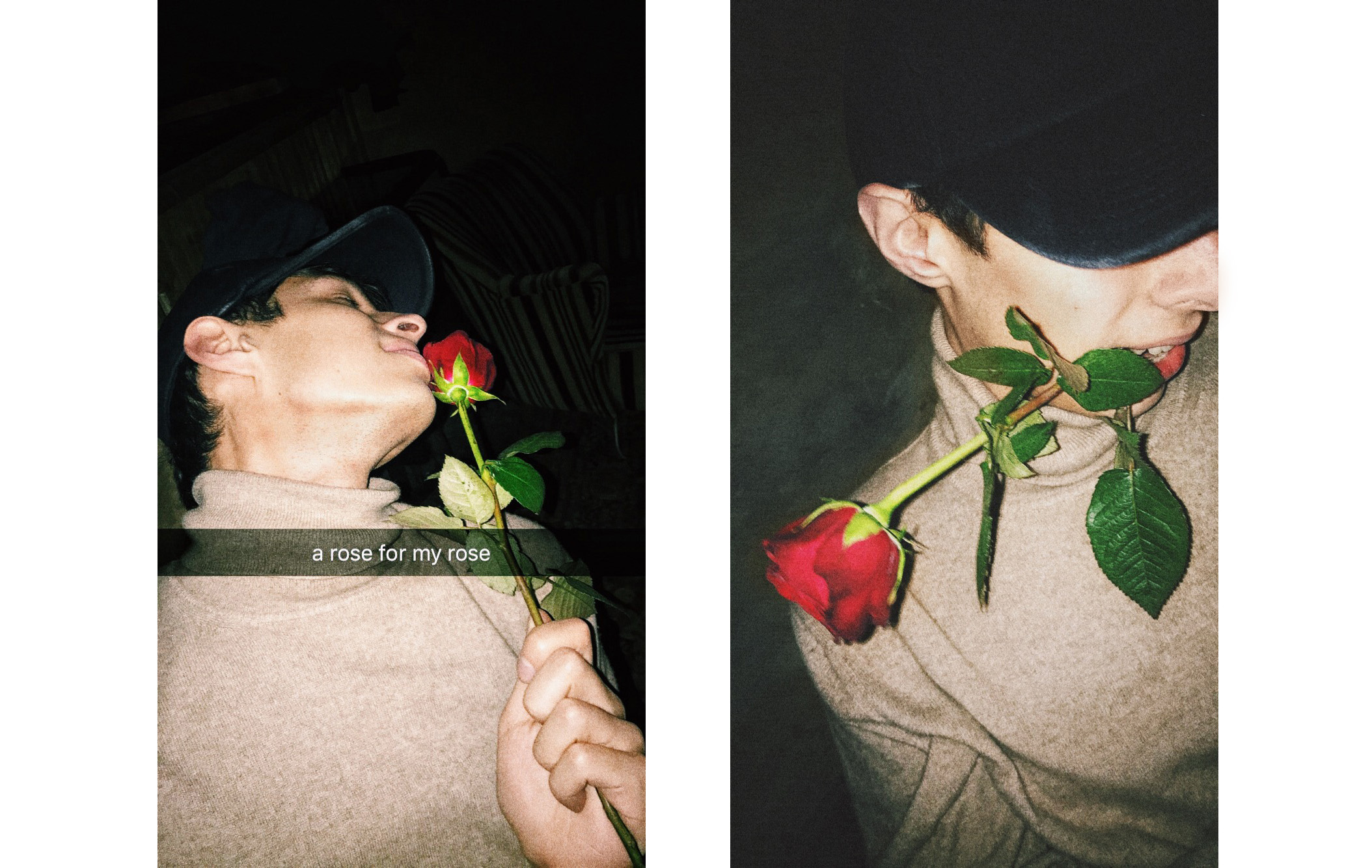 Jag blev såklart jätteglad och matade honom med en ros.
And I thanked him by feeding him with a rose.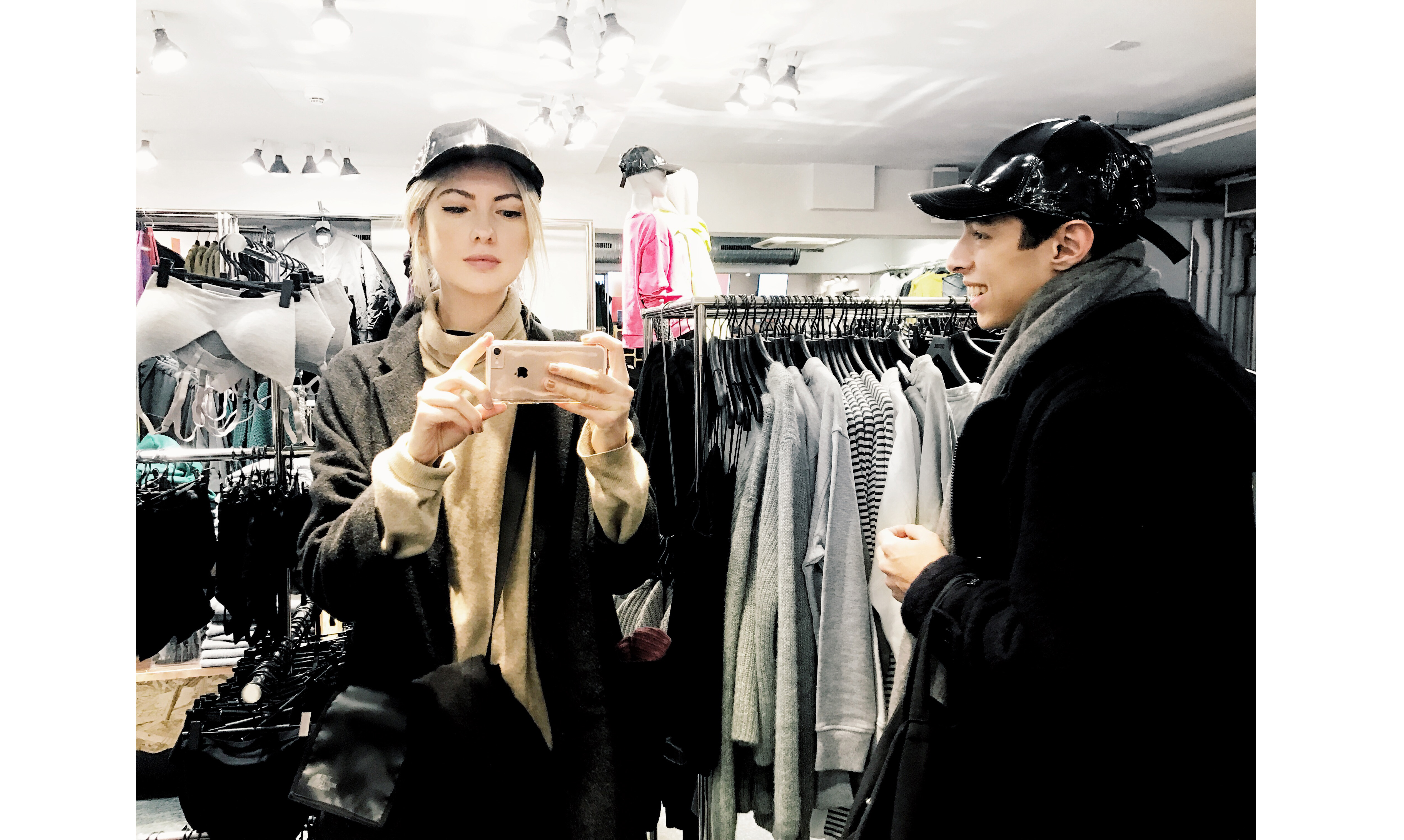 Vi har shoppat på mellandagsrean (fint minne för mig, traumatiskt för Sean). Provat matchande kepsar på weekday.
We tried matching caps at the sales in town.
Vi var också på en secondhandaffär men det vet ni ju redan.
We also went to a second hand store but you already know that.
En kväll hade vi över massa av mina och seans vänner på middag. Här är middagen slut och vi ska precis pallra oss iväg på klubb, var för uppfylld av god mat och fina människor att jag inte kom mig för att fota tidigare. När vi kom ut var gatorna helt vita av snö och världens snöbollskrig bröt ut. Var alldeles snöiga, blöta och rosiga när vi ställde oss i krog-kön.
One night we invited a bunch of mine and Seans friends to dinner. It was so nice having so many people I like around me, eating so good food that I completely forgot to take photos, so here's one after the dinner when we were on our way to a club instead. The streets were filled with snow when we stepped outside so we had a huge snowball fight. All of us were completely wet, snowy and red-cheeked when we got in line for the club.
Spenderade en söndag på König Galerie bortanför Moritzplatz. Helt tokigt ball byggnad.
Spent a sunday at König Gallery by Moritzplatz. Such a nice building!
…Och jättebra utställning! (ännu ett tips!)
SÅ. Nu ska jag krama alla hejdå och flyga vidare till Köpenhamn där jag, Krille och Moa ska avsluta jullovet med en minisemester innan jag återvänder till skolan. Hörs senare! Puss!
SO. Now I'll hug everyone goodbye and fly on to Copenhagen, where Krille, Moa and I will end the Christmas holidays with a mini vacation before I return to school. Talk to you later! Kiss!