Hög tid för veckouppdatering! Låt oss börja med att ta en titt på vad jag hade för mig förra veckan:
Time for a weekly update! Let's begin with having a look at what I did last week!
Gick på marknad med gummsan. Fyllde skafferiet hemma med tomater, pumpor, bröd och avocados.

Went to the market with Cava. Filled the fridge with tomatoes, pumpkins, avocados and bread.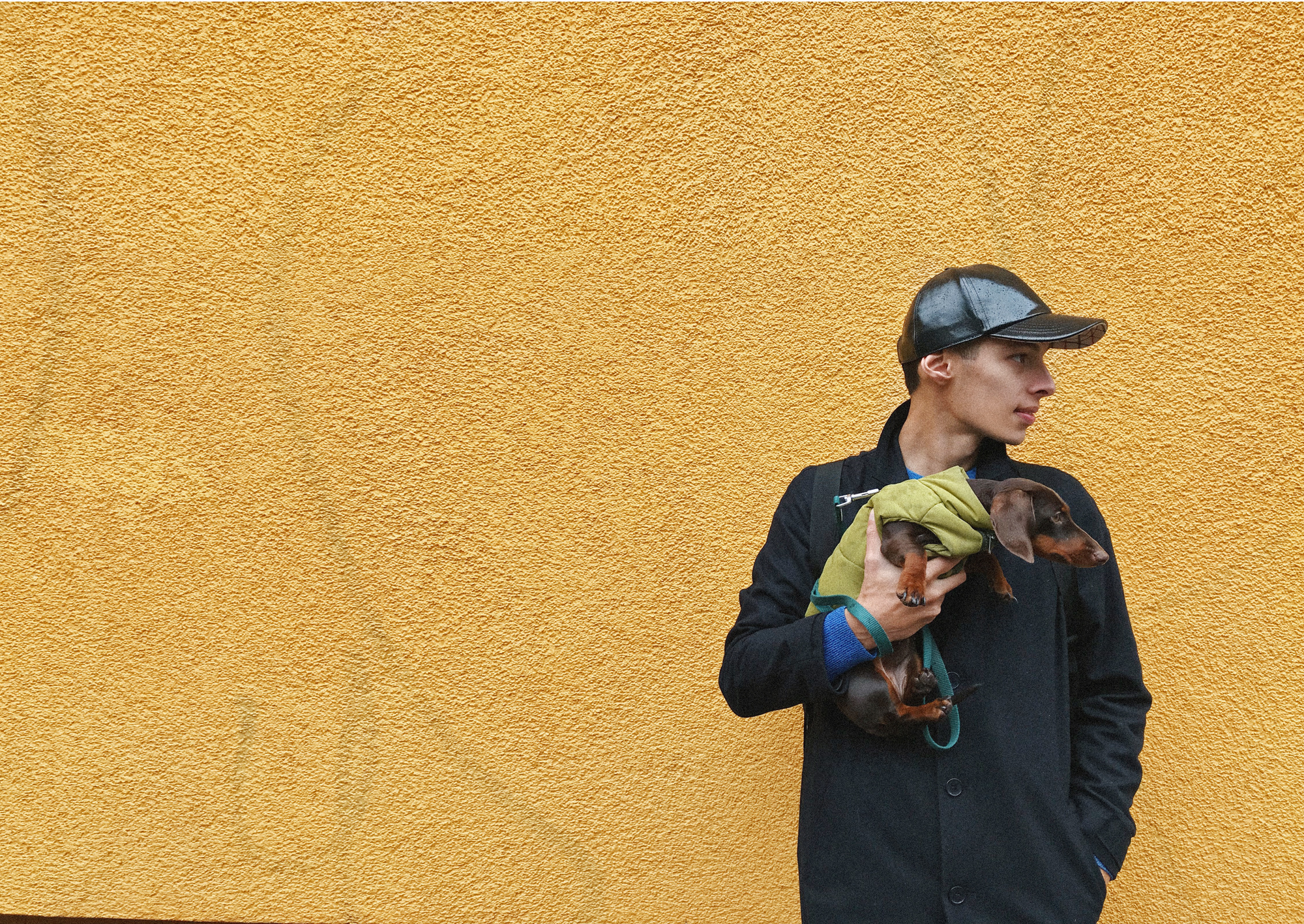 Vi började lägga sten på uteplatsen också (eftersom vi aldrig lyckas få till en frodig gräsmatta). Här spanar Sean och Cava efter kullerstenar att bära hem. (Imorgon ska hon få tandställning förresten. Kan inte föreställa mig något mer hjärtskärande gulligt)
We started digging down stone at our patio (since we never managed to get to a lush lawn). Here's Sean and Cava on the hunt for more cobblestones to use. (By the way, tomorrow Cava will get braces. Can you imagine something more heartbreakingly cute?)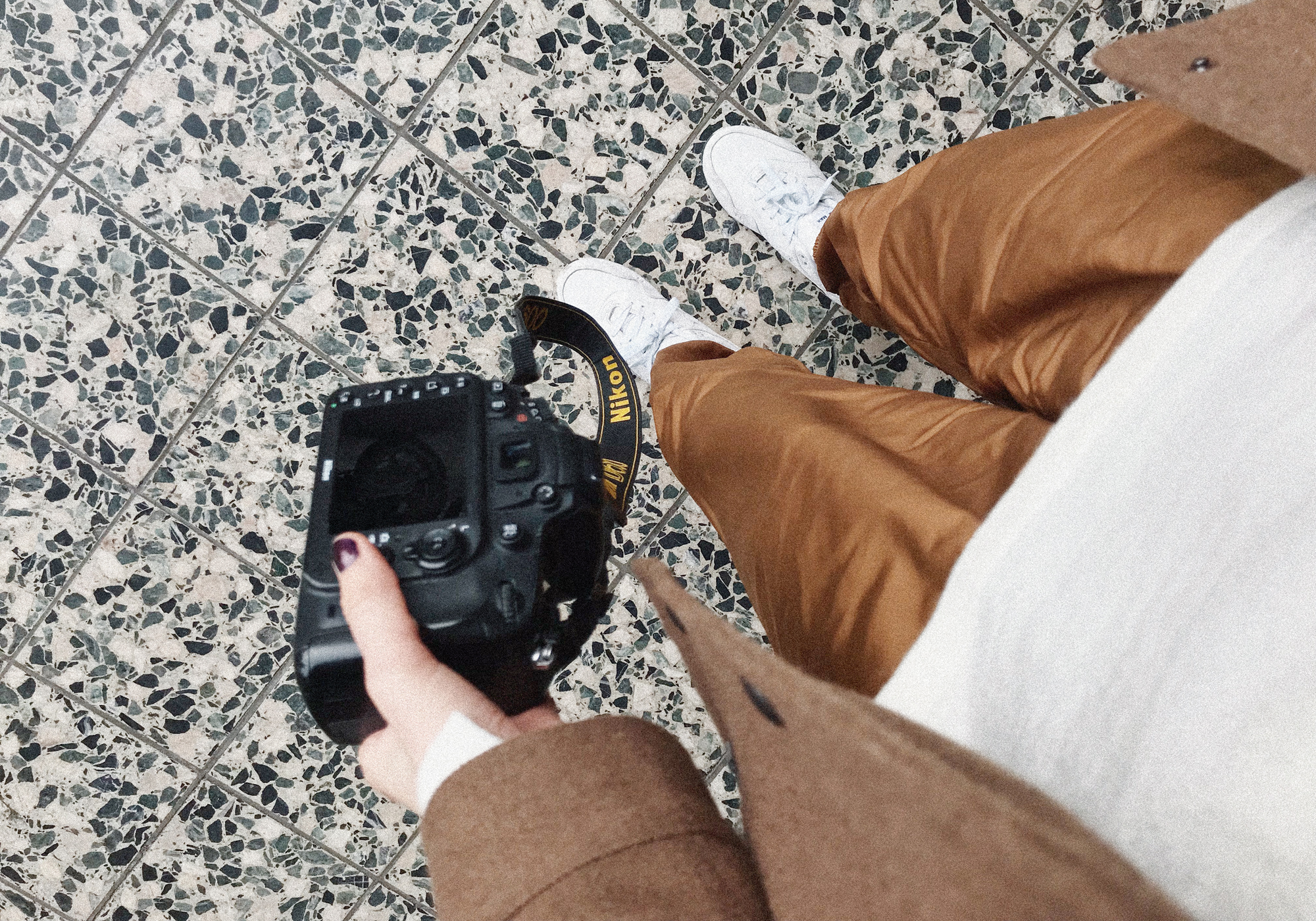 Någon gång mitt i veckan, mitt under en plåtning dessutom, gick min kamera sönder. Efter en eftermiddags panik och separationsångest accepterade jag ödet, efter dryga 140 000 bilder kanske det var dags för min d600 att kasta in handduken. Nu är en ny kamera på väg med posten!
Sometime in the middle of the week, my camera broke down during a shoot. After minor panic attack, I accepted the fate: after about 140,000 images maybe it was time for my D600 to get her final rest, haha. Now I've ordered a new camera!
Vi återvände till klätterklubben efter sommaruppehållet! Jag är fortfarande öm i HE LA kroppen.
We returned to the boulder club after a summer's pause. My whole body is still sore, haha.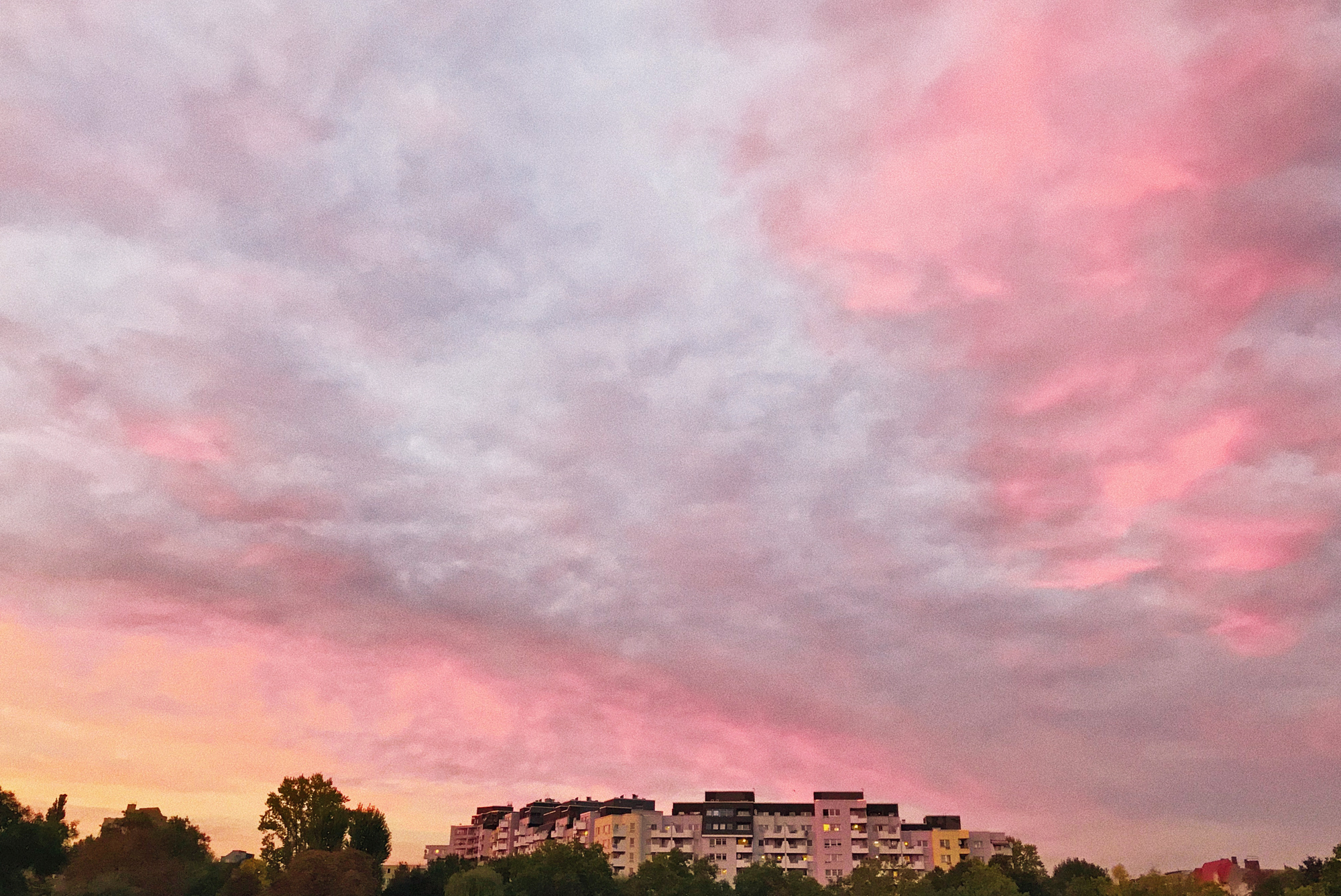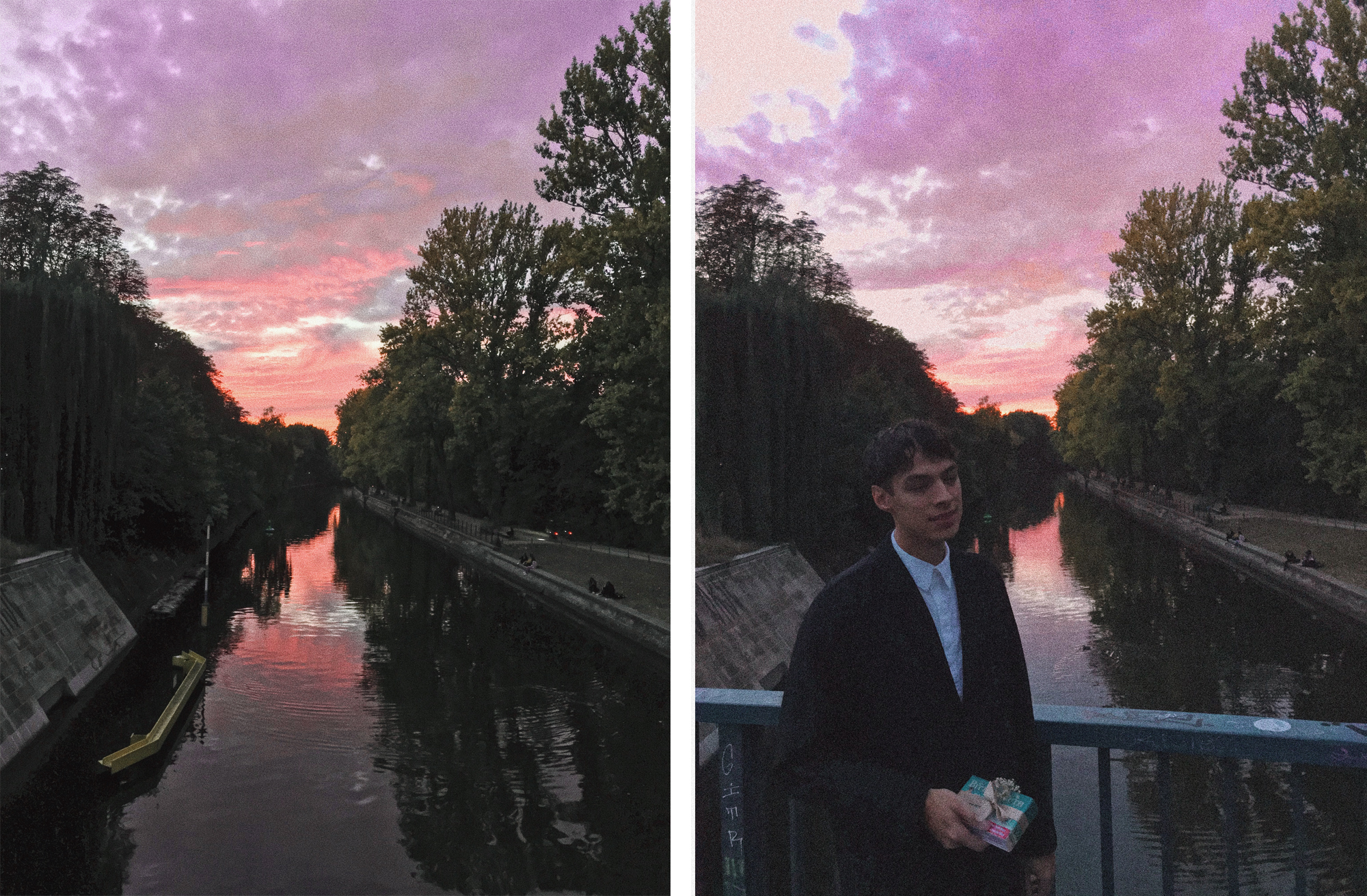 Mot slutet av veckan bjöd Berlin på en chockrosa himmel, och vår kompis Tina bjöd in på 30-årsfest. Blev en så ROLIG kväll och natt med långbordsmiddag, bar-häng och dans.
The week ended with a perfect night out- a bright pink sky, a great birthday dinner for a friend, cocktails at a bar and then dancing until the morning.
Veckans duktiga: Anmälningsperioden för universiteten börjar lida mot sitt slut! Jag har spenderat många timmar med att researcha olika kurser att plugga i vår, det lutar åt filosofi och matematik. Ända sedan jag lämnade skolan i Götet för Berlin och Sean har jag lekt med tanken på att plugga på distans, och nu hoppas jag äntligen på att kunna rensa mitt jobbschema så pass mycket att jag ska kunna hinna med båda. Ska bli SÅ kul att få utmana lillhjärnan lite igen.
The week's deadline: The last day to make an application to the universities is getting closer! I've spent many hours researching different courses to study in spring, I'll probably end up studying philosophy and mathematics. Ever since I left school in Gothenburg for Berlin and Sean, I've been playing with the idea of studying again. Now I think it's time for me to get to it!

Veckans film: Vi såg Downsizing på Netflix för ett par dagar sedan. Älskade den! Rolig och lagom cheesy för att väga upp för det deppiga ämnet (DOCK triggervarning för dig som är känslig för miljöångest).

Movie of the week: We watched Downsizing on Netflix a few days ago. Loved it! Funny and cheesy take on a very tragic topic (trigger warning for those of you guys who's sensitive to environment anxiety).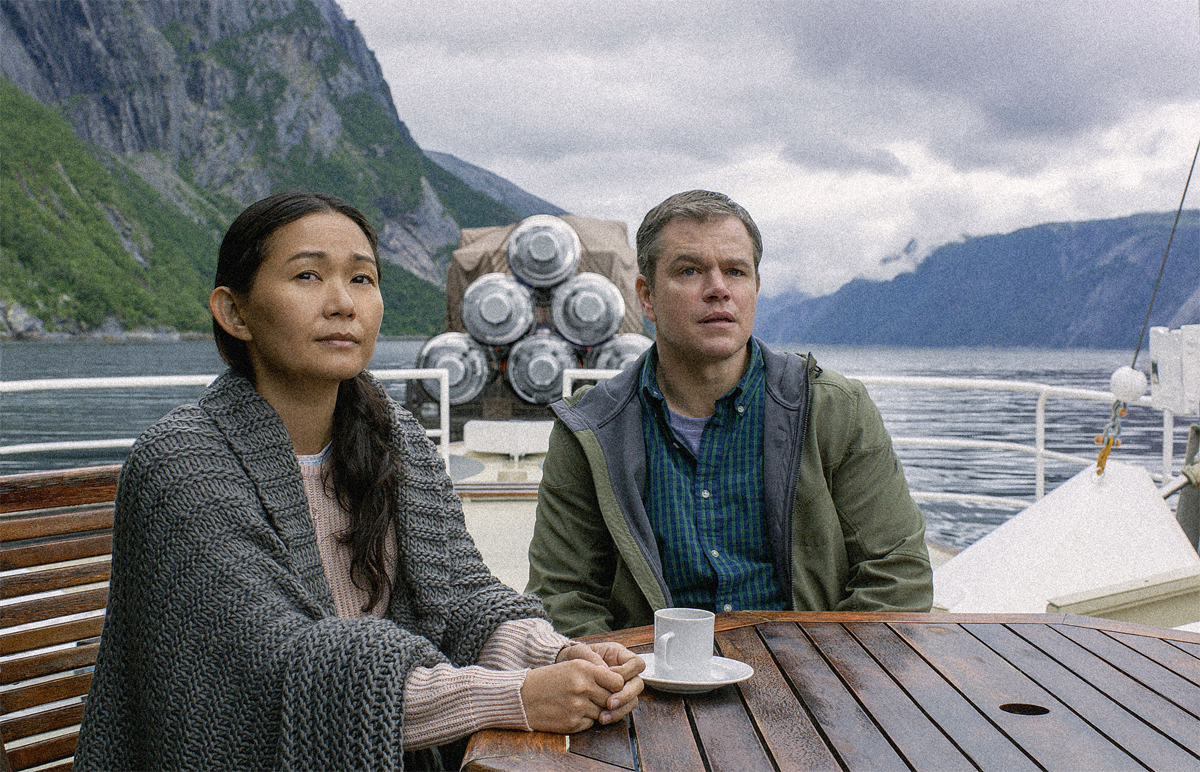 Veckans planz: Efter en vanlig arbetsvecka sticker vi till PARIS i helgen för att hälsa på bästa Gösta och Louise. SÅ härligt med en resa som inte har någonting med jobb att göra!

Plans of the week: After a normal week at the office, we'll go to Paris this weekend to hang out with our homies Gösta and Louise. I'm really looking forward to it!
Nu får ni ha en fortsatt fin dag guys! Hörs snart! xx

Have a nice day guys! Talk to you soon! xx