Sitter vid matbordet framför vår öppna terassdörr och skriver detta, i sovrummet håller Sean på att måla vår säng. Låt oss gå rakt på veckans weekly update!
Hello Monday. I'm sitting at the dining table in front of our open patio door while writing this. I can hear the birds chirping outside, and smell the paint from Sean planting our bed in the room next to this. 
Veckans humör: Bra! Jag tror att jag äntligen passerat toppen av det berg av jobb jag kämpat med på sista tiden, nu kommer äntligen nedförsbacken. Den här veckan ser ut att bli den lugnaste på länge. SÅ härligt!
The week's Mood: Great! I think I've finally passed the top of the mountain of work I was struggling with lately, from here it's just downhill. This week seems to be the calmest in a long time. So nice!
Veckans dryck: LIMEONAD! Vi köpte flera kilo lime på marknaden för några dagar sedan, och har upptäckt att limesaft och sockerlag tillsammans med valfri mängd bubbelvatten blir deen gooodaste törstsläckaren evah.
The drink of the week: LIMEONAD! We bought several kilos of limes on the market a couple of days ago, and have discovered that lime juice and sugar syrup together with sparkling water is the most delicious thirst-killer evah.
Spenderade en hel dag med att plåta med Jenny och Maria. Resultatet kommer synas i våra medier inom kort!
Had a photoshoot with Jenny! You'll find the result in our social media channels soon!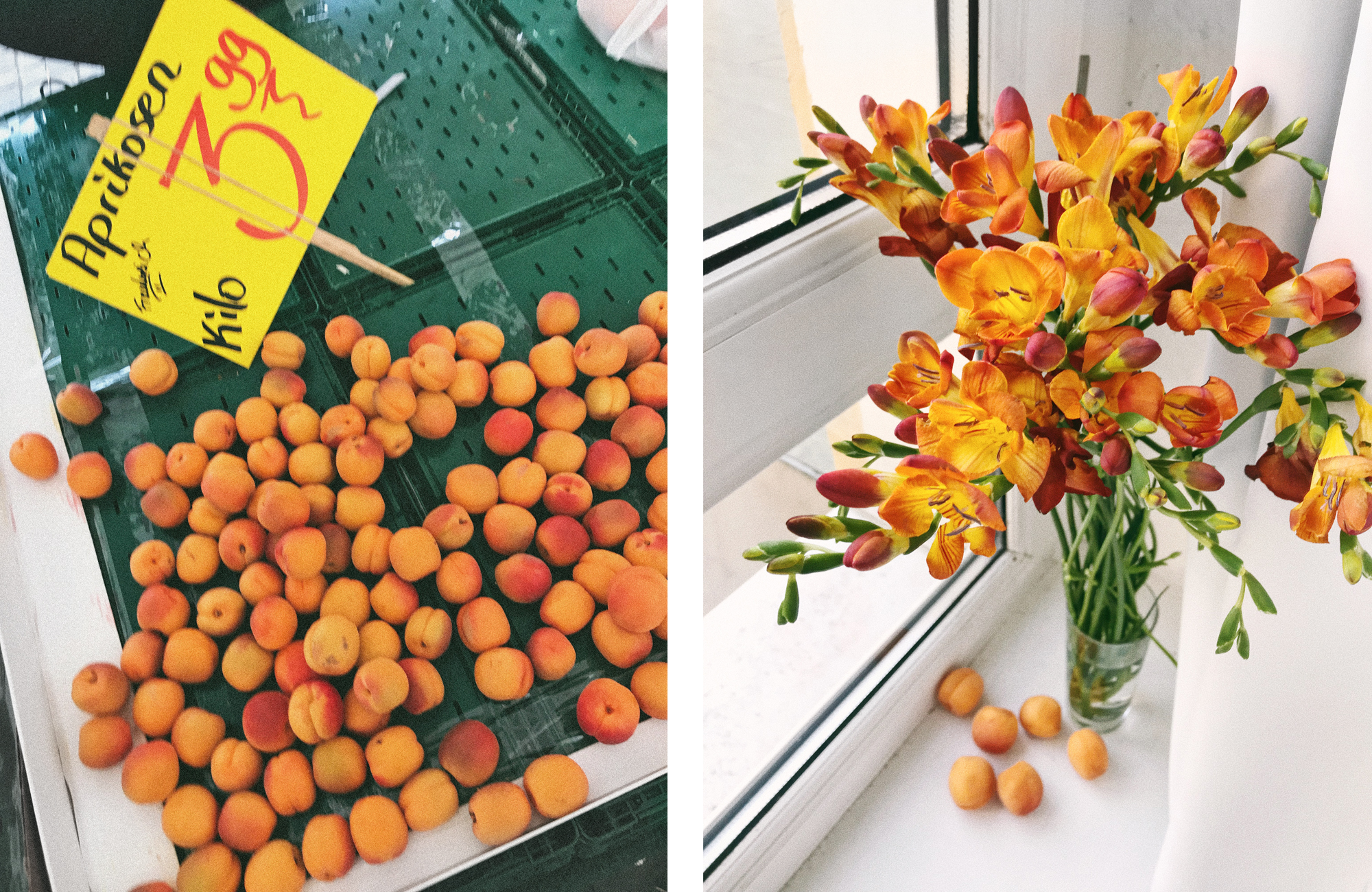 Har också gjort våra återkommande vardagsaktiviteter: fyndat massa frukt och veggies på marknaden (aprikossäsong!), promenerat och klättrat. Det gamla vanliga.
I've also done the usual stuff: bought lots of fruits and veggies at the market, walked around, gone climbing. Same old, same old.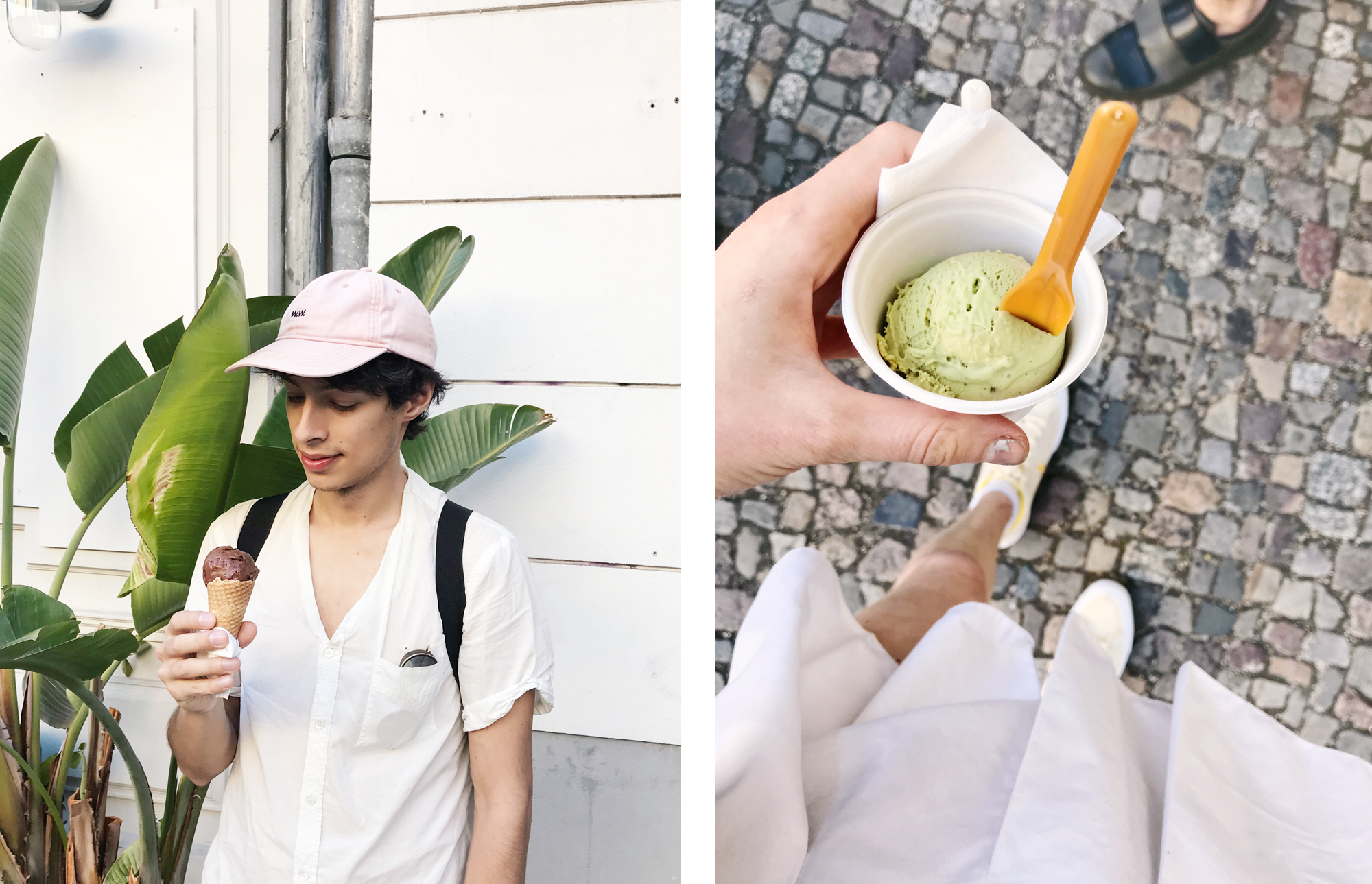 Käkat massa glass har vi såklart också gjort. (JA, jag kör fortfarande stenhårt på pistage-linjen)
Of course we've also had loots of ice cream (yep, still sticking to my pistachio ice cream). 
En glassätar-outfit, (T-shirt från Loavies och second hand-kjol).
An ice cream eating-outfit (Tee from Loavies and a second hand skirt).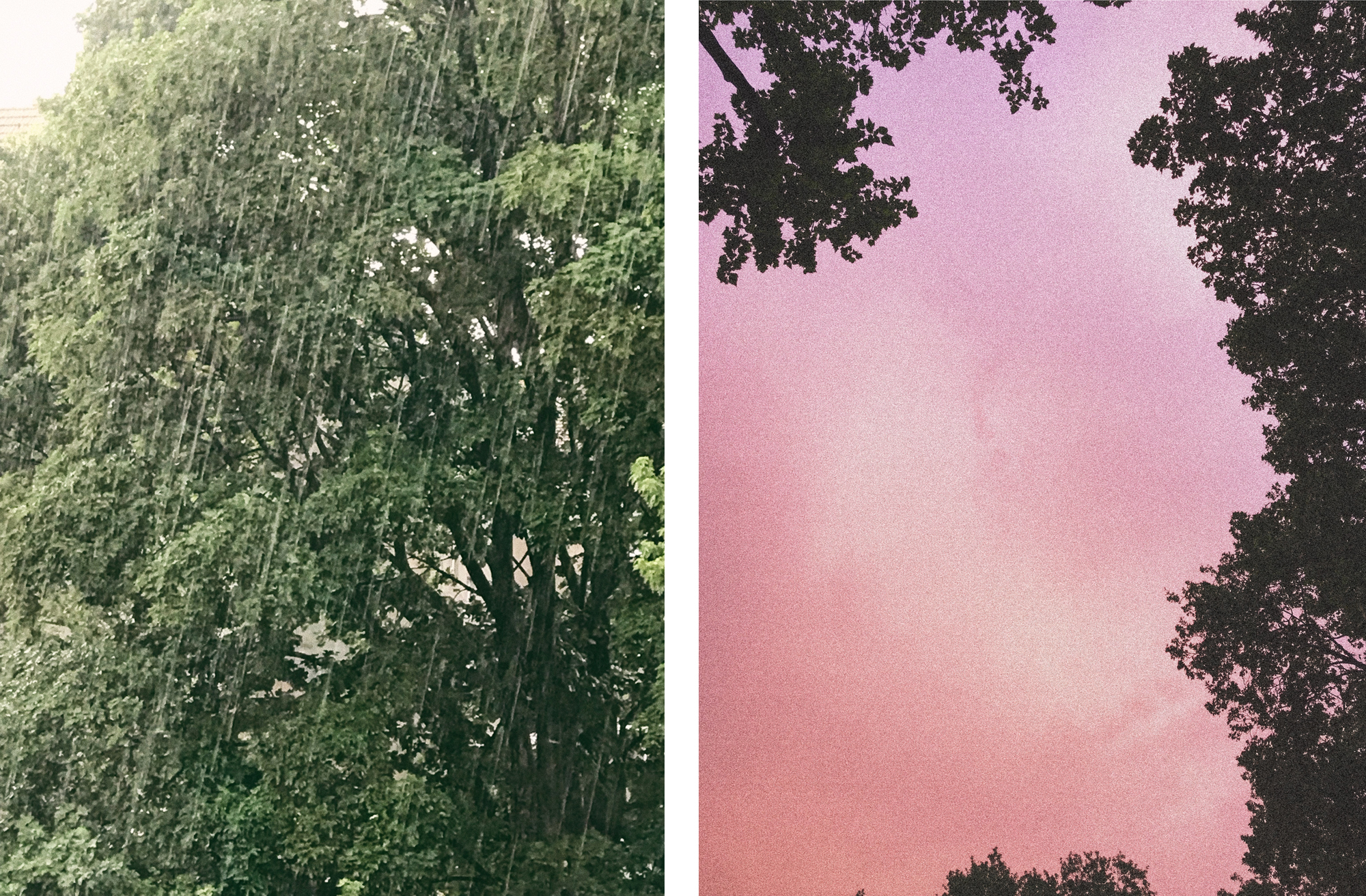 Förutom gassande sol har vädergudarna gett oss tropiska sommar-regn (magiskt) och rosa kvällshimmel (också magiskt).
Besides sun, the weather gods gave us tropical rain and pink skies.
Har hunnit umgås med dessa stjärnor en massa. En kväll gjorde vi till exempel en feet skål med guacamole som vi åt med nachos i solnedgången nere vid kanalen.
I've been spending lots of time with these girls. One evening, for example, we made a large bowl of guacamole that we ate with nachos in the sunset down by the canal.
Igår låg jag med huvudet i hans knä och läste.
Yesterday I spent hours with my head in his lap, reading my book.
Veckans inköp: Tänkte gå på jakt efter en trevlig vardagsklänning (tro det eller ej, men jag äger ingen chill klänning att bära till vardags)! Gärna i omlott-modell med knytning i midjan, i ett trevligt mönster. Kanske vintage?
Purchase of the week: I'm looking for a nice everyday dress! Preferably a  wrap dress in a nice pattern. Maybe vintage?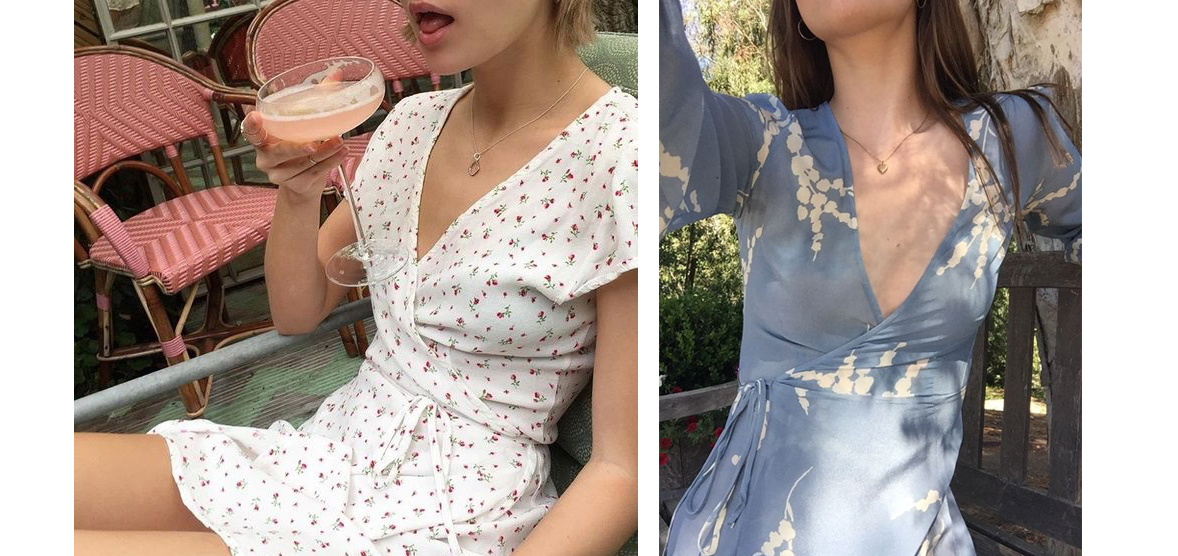 Veckans firande: Jag fyller år på söndag! Har inga planer i år, hoppas på soligt väder, ett glas bubbel och en kram eller fem.
Celebration of the week: It's my birthday on Sunday! I don't have plans this year but I hope for sunny weather, a glass champagne and lots of hugs.
Puss påer! Tack för att ni läser min blogg <3
Kisses!! Thank you for reading my blog! <3