Hejhej Måndag! Heyo Monday!
Veckans utgångsläge: Känner mig rätt tillfreds. Har mycket jobb att stå i men eftersom detta är en helgdag i Tyskland och alla är lediga så tillät jag mig att ta en lång sovmorgon ändå innan jag kickade igång.
The week's starting point: I'm feeling pretty calm. I have a lot of work to do, but since today is a holiday in Germany and everyone's off work, I allowed myself to take a long sleep in this morning before I went to the office.
Veckans mentala state: Har varit sjukt lugn och glad sedan jag kom tillbaka till Berlin, men just nu har jag lite lite hemlängtan och känner mig ganska socialt utmattad. Livet här har varit en enda berochdalbana mellan olika sociala situationer- jobbmöten blandas med mingel, tjejkvällar, att bekanta sig/lära känna Seans alla kompisar. Vårt umgänge här sträcker mellan ett extremt brett utbud av åldrar, personligheter och nationaliteter, och jag har nog kastat mig in i alltsammans utan att inse att det faktiskt tar rätt mycket på krafterna (och dessutom är otroligt givande och intressant såklart).
This week's mental state: I've been soo satisfied and happy since I came back to Berlin, but at the moment I have a little bit of home-sickness and feel quite socially exhausted. Life here has been a single rollercoaster between different social situations – job meetings are mixed with mingling, girl's evenings, introductions to all of Sean's friends. Our circle of friends here extends between an extremely wide range of ages, personalities and nationalities, and I just dived into everything without realizing that it actually takes a lot of effort and energy to handle (at the same time as it's incredibly rewarding and interesting of course).
Helgen som gått: The weekend that passed: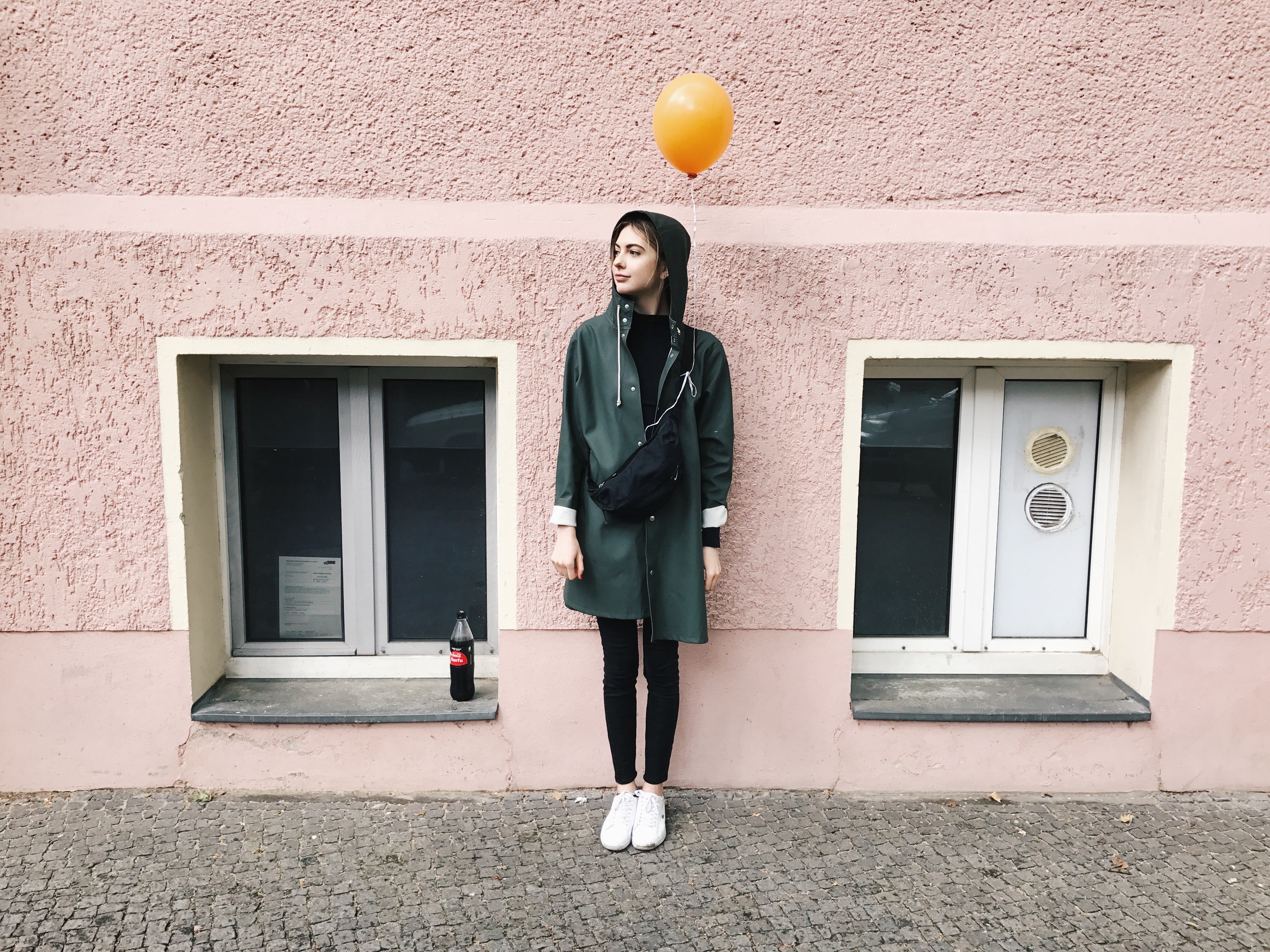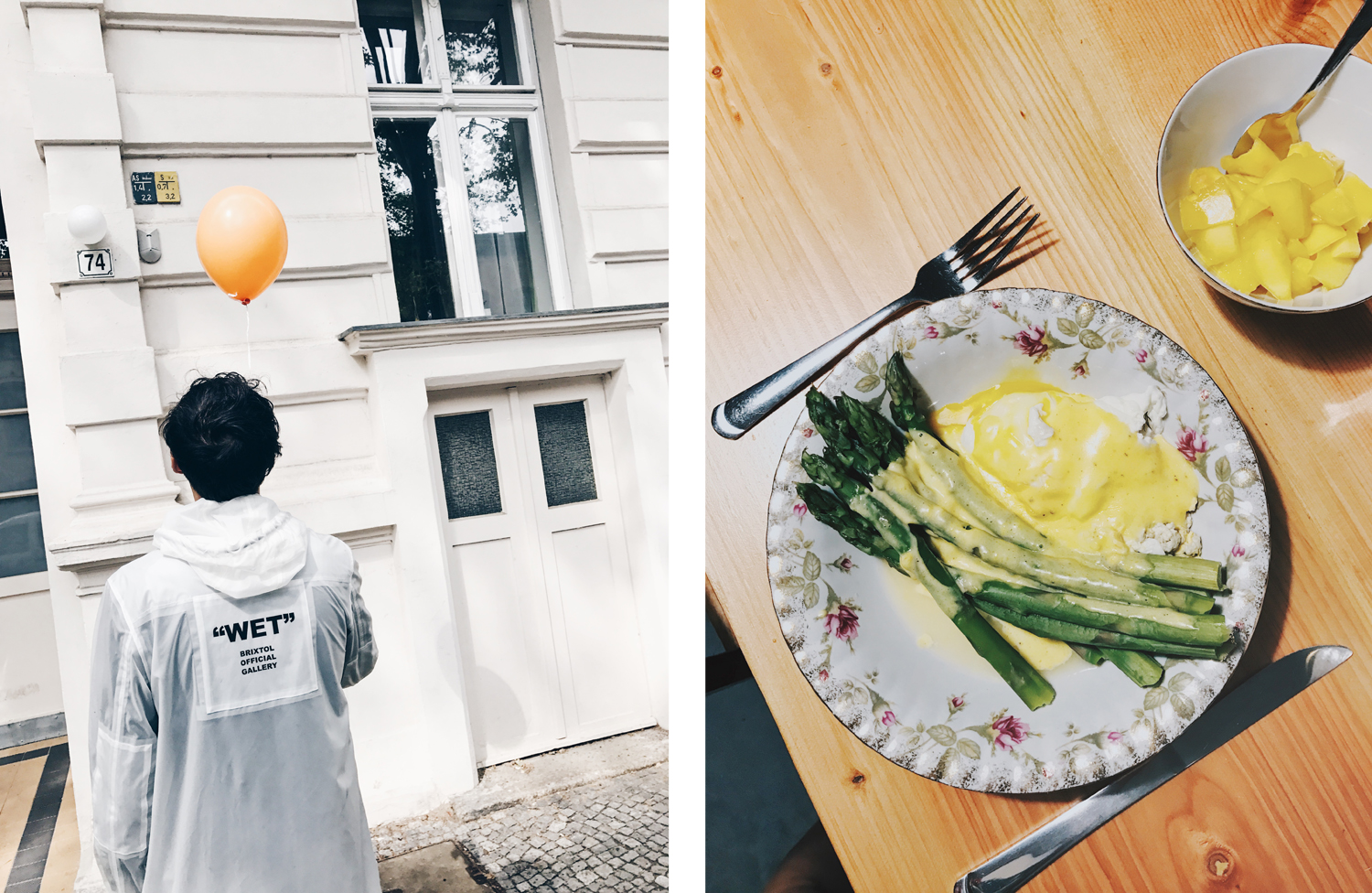 Äh- fotade ju nästan ingenting. Men i korta drag innehöll den bland annat: Kultur-karneval, bästisbrunch, grill, regn, hundkoje-bygge, hemma hos-reportage och nattligt balkonghäng.
Oh, I barely took any photos this weekend either, but this is some examples of what I've been up to: Culture Carnival, brunch with besties, rain, bbqs, the construction of a doghouse and much more.
Veckans lärdomar: Lärde mig hur man gör Hollandaisesås och fick veta att pingstdagen firas för att det var då "Jesus gav den heliga anden till apostlarna" (exakt vad det i sin tur betyder är fortfarande lite oklart). Två vitala kunskaper att bära med sig genom livet i alla fall.
Things I learnt last week: How to make sauce Hollandaise and the fact that we celebrate Pingst cause that's when "Jesus gave the Holy Spirit to the Apostles" (exactly what that means is still a bit unclear though, hehe). Two vital facts to bring with me in life, anyway.
Veckans projekt: Detta börjar garanterat bli tradigt för er att höra om, men vårt fokus är såklart kvar på lägenheten. Just nu är den faktiskt finare än på länge eftersom vi fick en anledning att storstäda inför ett hemma hos-reportage i helgen. Två nya namn som fångat vår uppmärksamhet i soff-jakten är designduon Iskos Berlin och Norm Architects.

This week's project: I know you're tired of mi bringing up our interior thoughts in eeeevery post nowdays, but to e honest that's the project of the week once again. Two new names that caught our attention in the couch-hunt are the design duo Iskos Berlin and Norm Architects.
Veckans inlägg: Har några ideer på saker jag velat skriva om- dels skulle jag vilja ge lite Berlin-tips eftersom jag upptäckt en hel del nya ställen sedan min över ett år gamla Berlin-guide publicerades. Jag skulle också vilja göra ett nytt Q&A-inlägg eftersom det känns som att jag vill komma lite närmare och kommunicera lite mer med er guys, och så skulle jag vilja dela med mig av ett nytt favvo-recept och visa några detaljer ur lägenheten. Vi får se hur mycket som hinns med!
This week's post: I have some ideas of things I wanted to write about- I would like to give some Berlin tips because I've discovered a lot of new places since my old Berlin-guide was published. I'd also like to make a new Q&A post because it feels like I want to get a little closer and communicate a little more with you guys, and I would like to share a new fav recipe and show some details from the apartment. Sounds good?