Veckans start: Vaknade av att det ringde på dörren. Det händer väl sisådär en gång i veckan att brevbäraren hinner ringa på innan vi klivit upp, och då är det snabba puckar som gäller för att komma fram till dörren innan hen ger upp och kör iväg. Vanligtvis är det Sean som kvickt som en brandman på utryckning får klä på sig och skynda fram till dörren, men idag var det jag som i sista sekund fick på mig mjukisbyxorna bakochfram och tröjan utochin innan jag öppnade.
The start of the week: Woke up when the door bell rang. Sometimes the postman arrives before we get out of bed, which means that we have to be super quick from bed to door to open before he/she gives up and leaves. Normally, Sean is fast as a firefighter on expulsion to get dressed and hurry to the door, but today he was away so I was the one jumping out of bed when the doorbell rang. While running to he door I put on my sweatpants backwards and my sweatshirt inside out, haha, but I got there in time.
.

Veckans to-do: Fixa kinesiskt, mongoliskt och ryskt visum. Lalalala någon som kan gissa vilken tidigare nämnd drömresa vi ska göra i höst?

This week's to-do: Arrange Chinese, Mongolian and Russian visa. Anyone who can guess which a previously mentioned dream trip we'll do this fall?
(heheh insåg precis att denna bild avslöjade den lilla gåtan ovanför ganska ordentligt) Eftersom Siri och Waldemar varit på besök i veckan har vi försökt att hålla oss borta från kontoret lite extra mycket. I tisdags var det till exempel 29 grader ute så då cyklade vi två mil till Müggelsee för att bada, läsa bok, äta frukt och spela spel på stranden.

(Heheh just realized that this picture revealed the little mystery above) Since Siri and Waldemar have been visiting us in Berlin this week, we have tried to keep away from the office more than usual. On Tuesday, for example, we had 29 degrees outside, so then we biked twenty kilometers to Muggelsee to swim, read a book, eat fruit and play games on the beach.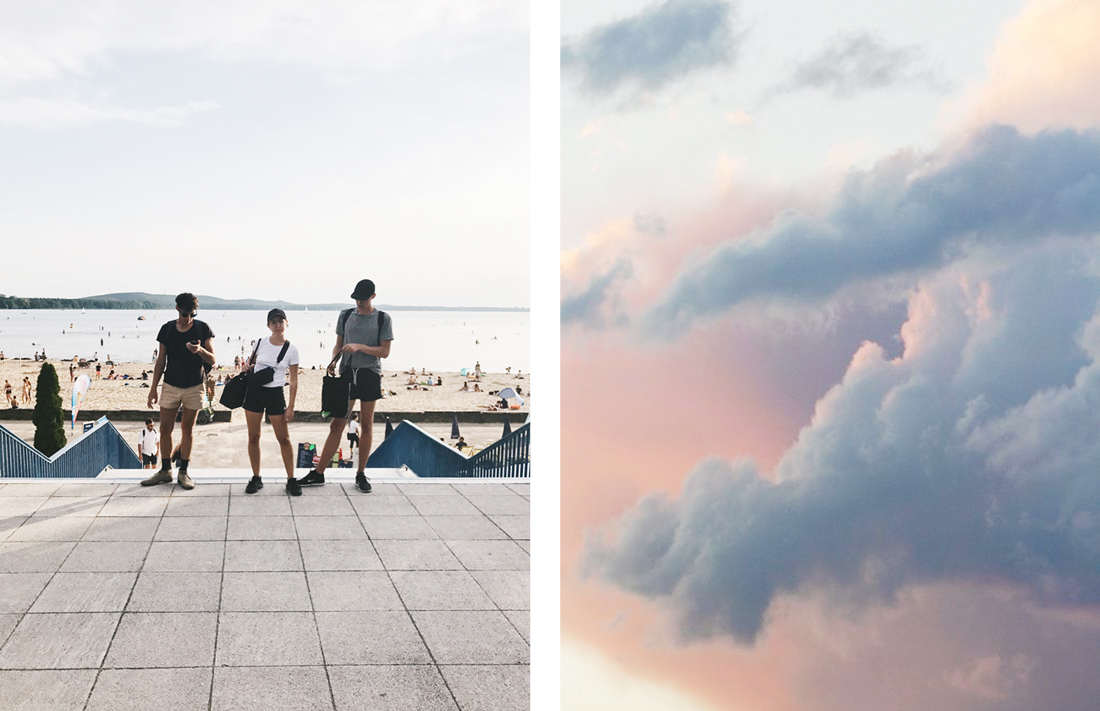 Det hela var en fantastisk dag förutom att jag 1) underskattade längden av två mil dit, eller fyra mil fram och tillbaka till stranden, vilket resulterade i en riktigt öm rumpa. 2) att jag på vägen tillbaka fick en fluga i ögat som jag inte lyckades få ut förrän vi nästan var hemma. I övrigt: en fantastisk dag, som sagt.
It was a fantastic day, except from that I 1) underestimated the length of the twenty kilometers there, or forty kilometers back and forth to the beach, which resulted in a really sore ass. 2) that on my way back I had a fly in my eye, which I did not manage to get out until we were almost home. But except from that: a fantastic day.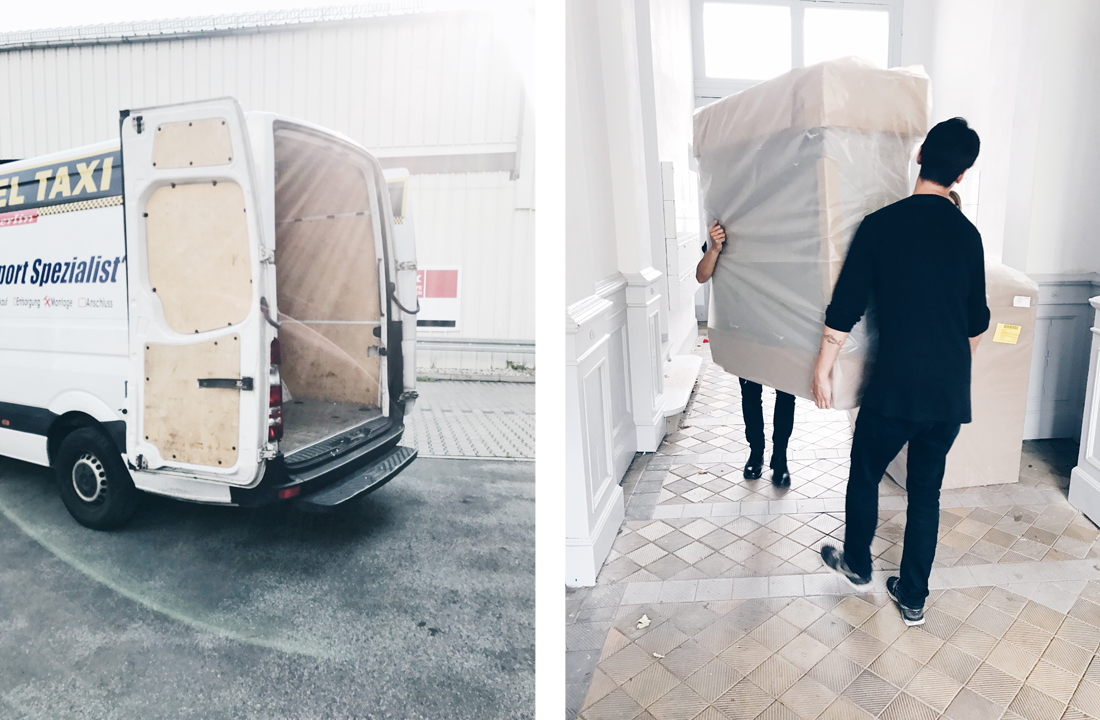 I onsdags fraktade vi hem vår efterlängtade soffa! Hurra! Den är så djup att man utan problem kan ligga två personer i bredd och läsa böcker eller tidningar, och så skön att man aldrig vill ställa sig upp igen.
On Wednesday we picked up our new couch! Hurray! It's so deep that you can easily lay two people next to each other and read books, and it's so comfortable you never want to get up again.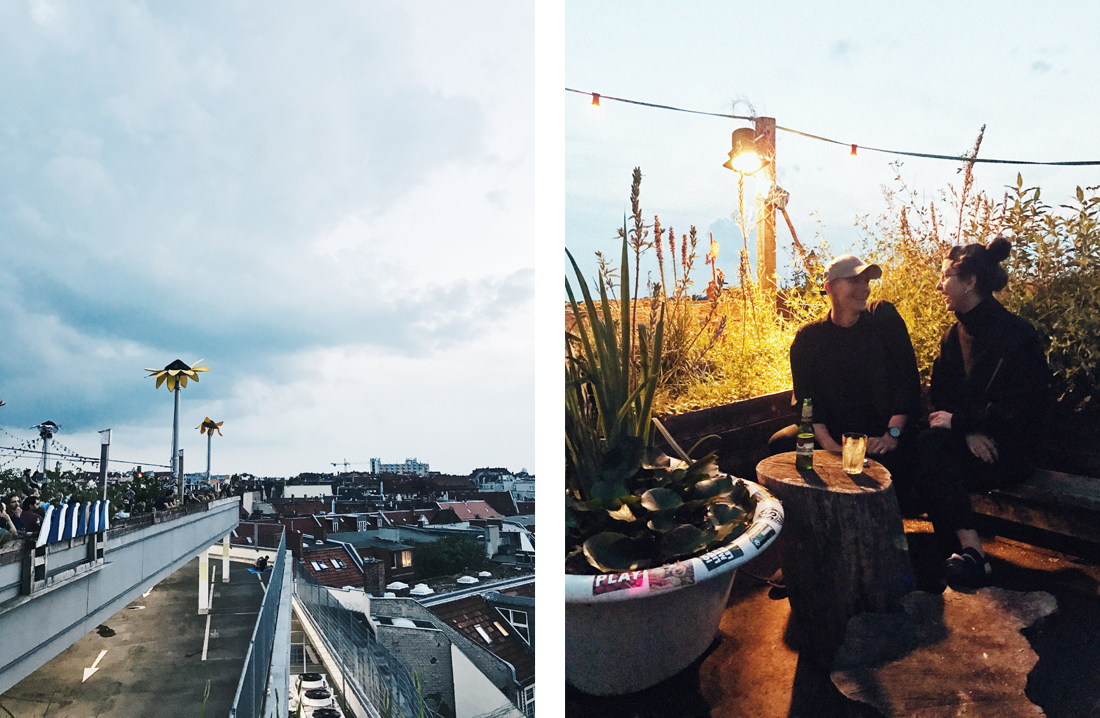 I torsdags jobbade jag hela dagen, men avrundade kvällen med en öl på rooftopbaren Klunkerkranich i Neukölln med Sirpan och Walle. Helgen har varit väldigt lugn; sen brunch, öl hos vänner, parkhäng med grill och filmkväll i soffan. Känner mig faktiskt riktigt utvilad denna måndag.

On Thursday I worked all day, but rounded the evening with a beer on the rooftop bar Klunkerkranich in Neukölln with Sirpan and Walle. The weekend has been very calm; Late brunch, meeting up friends, park hang-outs with barbecue and movie nights in the new couch.
Veckans inköp: När dagens jobb är klart ska jag och Siri ta en liten shoppingrunda. Minns inte senast jag "shoppade med tjejkompis" på det sättet, haha. Måste vara minst ett år sedan. Ska i alla fall hålla ögonen öppna efter ett skärp i stil med det nedan. Har nämligen upptäckt att jag inte äger ett endaste?
Purchase of the week: After finishing today's work, Siri and I will go shopping. I seriously can't remember the last time I went "shopping with a girlfriend" like that, haha. Must be at least a year ago. In any case, I'll keep my eyes open for a belt like the one below. I have realized that I actually don't own a single belt!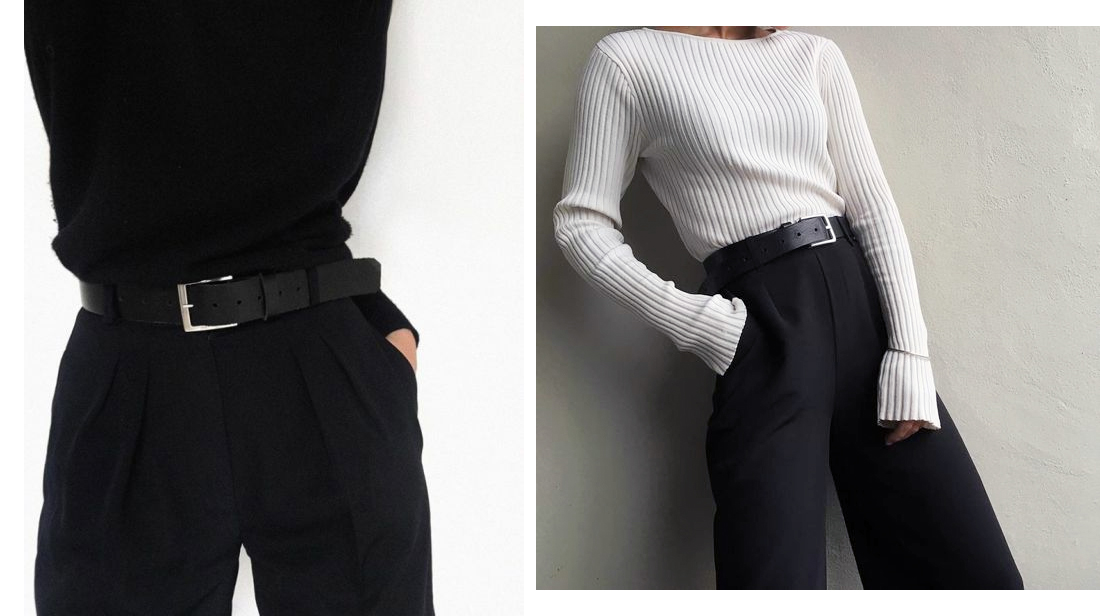 Veckans inlägg: Lite mer sommardagbok, förhoppningsvis en outfit, lite höst-inspo och så. Några önskemål?

The week's post: A little more from my summer diary, hopefully an outfit, a little autumn inspo and so on. Any wishes?