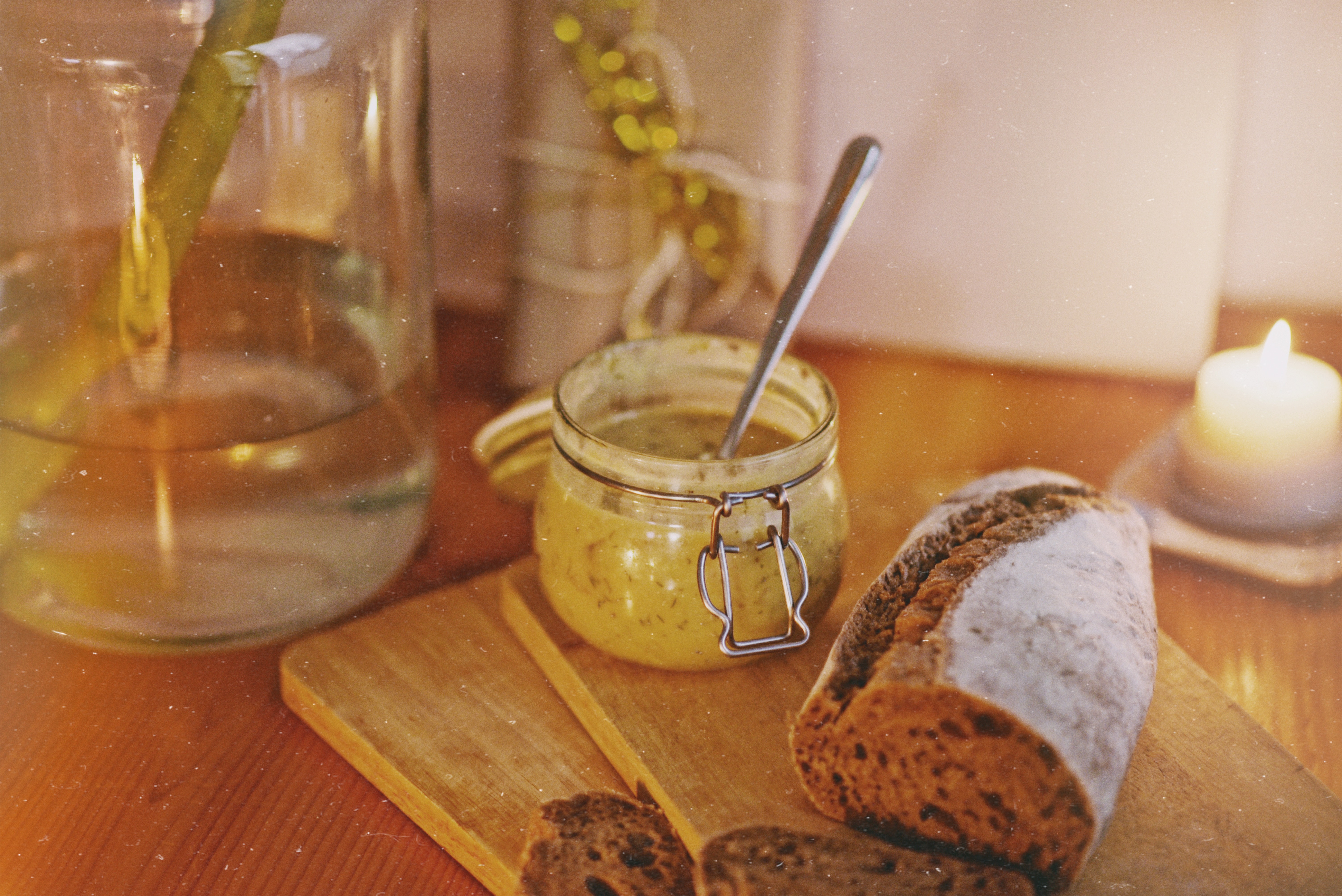 Idag spenderar jag förmiddagen med att göra min (legendariska) variant på vegansk senapssill, det blir mitt bidrag till julbordet i år. De senaste åren har jag och Sean experimenterat fram ett recept som är så pass bra att jag nu känner en plikt att dela med mig av detta recept till alla juleveganer. Det finns så otroligt många olika recept på auberginesill med väldigt varierande svårighetsgrad och resultat och jag tror mig har provat alla. Här följer resultatet av denna lilla studie:
The Christmas preparations is ON! Today I'm spending the morning making my famous aubergine mustard herring. It's my vegan take on the classic Swedish mustard herring. I don't know if this is a very weird recipe for some of you guys, but pickled herring is a must on the Christmas dinner table here, and fortunately it's actually possible to make an extremely similar, and maybe even better, vegan alternative. I've tried lots of different recipes, but this one is the best for sure. Try it out and let me know what you think about this classic Swedish Christmas (and actually midsummer too) food!
Ingredients:
2 small aubergines (or one big)
1 pot of fresh dill
1 dl rapeseed oil
1/2 dl dijon mustard
1/2 dl sweet mustard, preferably with whole grains
1/2 dl sugar
1 tbsp white wine vinegar
1 teaspoon salt
Cut the aubergines to herring like pieces (maybe 1,5 x 3 cm's). Boil them in salted water until they turn soft (2-4 minutes). Put the pieces to dry on a piece of paper while you make the mustard sauce. Mix mustard, salt, sugar and vinegar in a bowl and slowly, carefully pour in the oil while whipping. When the sauce have a nice texture, add the dill and finally the aubergine "herring". Leave in the fridge for 24 hours and ENJOY!