This post is a collaboration between me and Lacoste Fragrances.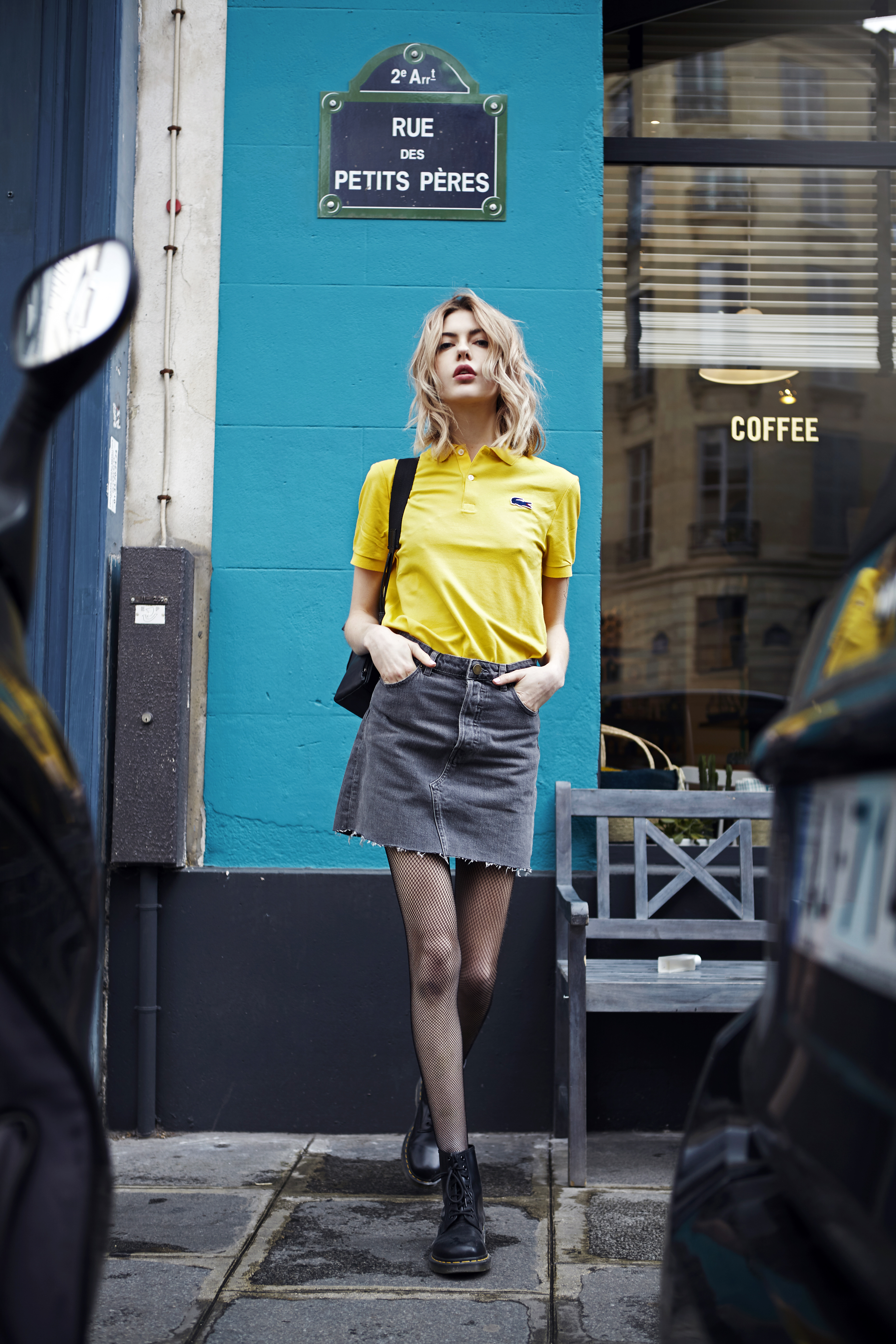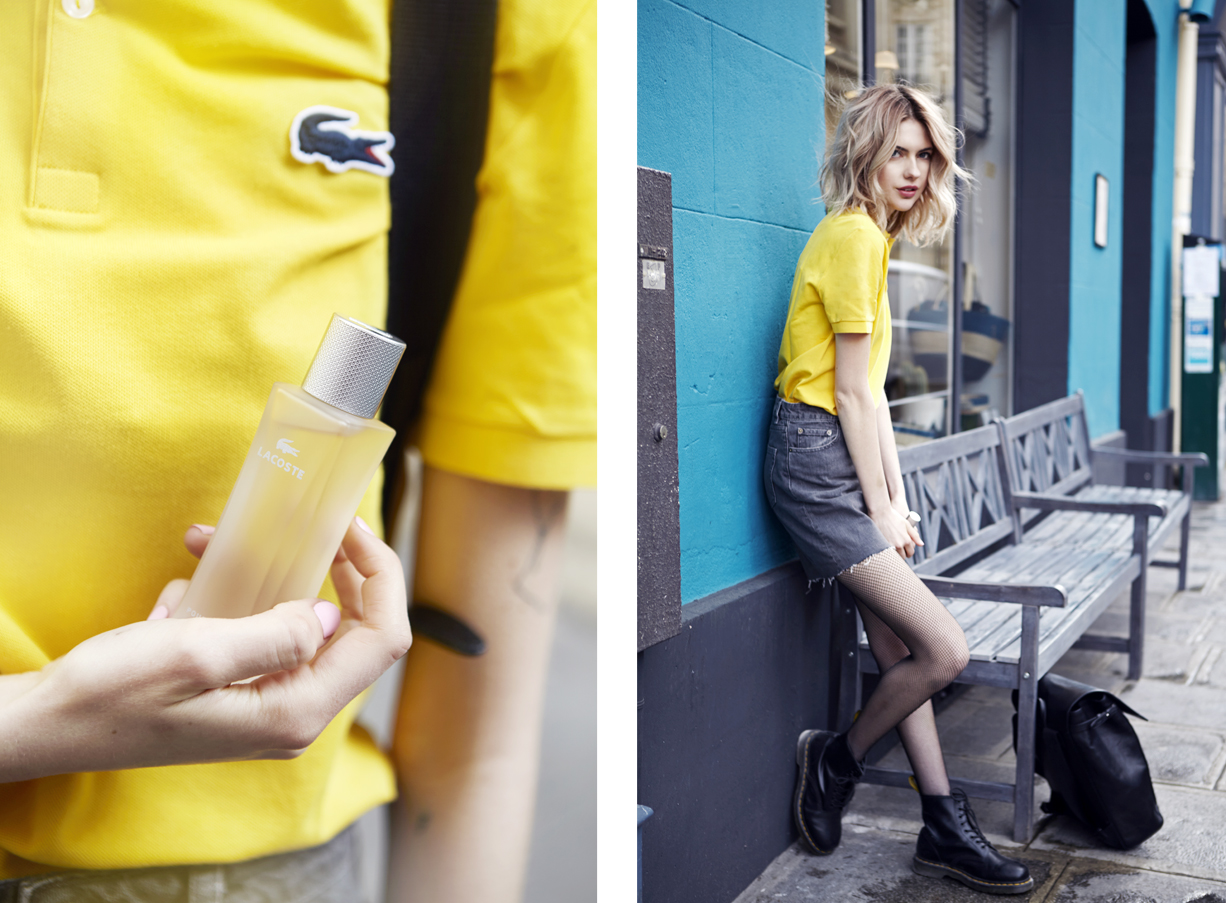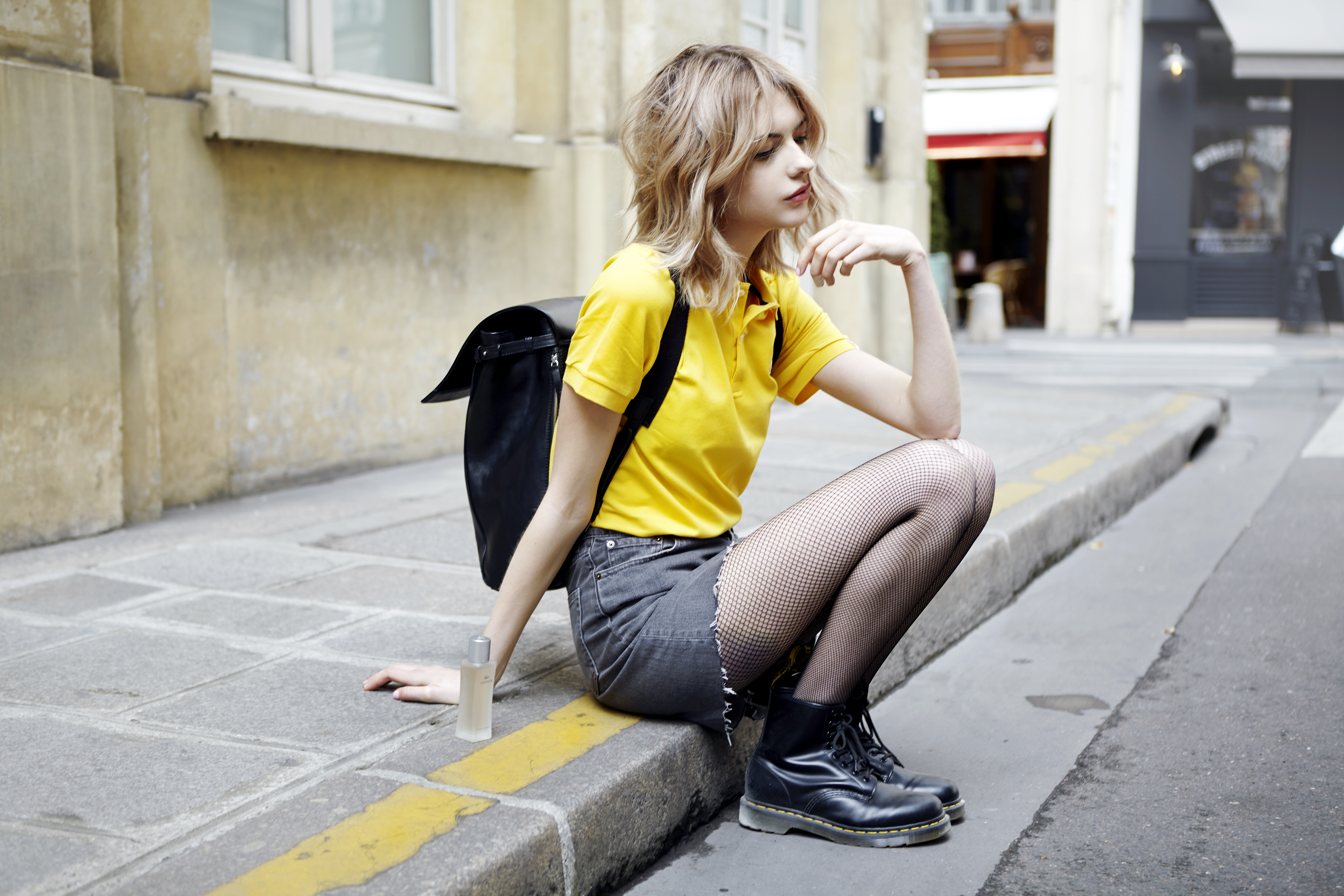 Top- Lacoste, shoes- (adlink)HERE, skirt- (adlink) HERE, fishnets- (adlink) HERE
Här är en av de outfit jag bar under resan till Paris med Lacoste Fragrances för några veckor sedan. Doften vi var där för att upptäcka, Lacoste Pour Femme Eau de Parfum Légère, är en ny och fräsch take på den klassiska Lacoste Pour Femme-doften. Därför lät jag mig inspireras av mottot "reinventing an icon" i denna look, då jag tog några attribut från vad som varit min klassiska Ebba-stil genom åren- docs, krage och kort kjol (vi minns väl alla hur det såg ut), men kombinerade dem i en look som passar min nutida stil bättre.
Nu ska vi dra på oss våra regnjackor och cykla på brunch med vänner. Ha en chill söndag!
Here's one of the outfits I wore on my trip to Paris with Lacoste Fragrances a few weeks ago. The scent we were there to discover, Lacoste Pour Femme Eau de Parfum Légère, is a fresh and modern take on the classic Lacoste Pour Femme-scent. That's why I got my inspiration from the motto "reinventing an icon" when creating this look. I simply took some attributes from what has been my classic Ebba-style over the years: docs, collar and a short skirt (we all remember how that looked), but combined them into a look that suits my present-day style better. Like it?
Now we're putting on our raincoats and biking to brunch with friends. Have a chill Sunday buddies!