Okej, dags att snacka smink! Idag tänkte jag berätta för er exakt vilket smink jag tog med mig på semestern. Haha, NEJ jag tog inte med allt på bilden ovan, jag ville bara visa det otroligt praktiska sminkstället Sean beställde åt mig efter att ha sett min kaosiga, skitiga neccessär. Dock fick inte alla dessa produkter plats i sommarpackningen, så detta är de produkter jag prioriterade (och brukar använda till vardags):

Okay, time to talk about makeup! Today I want to tell you exactly what makeup I brought with me on my vacation. Haha, NO, I didn't bring everything in the picture above, I just wanted to show you the incredibly practical makeup stand Sean ordered for me after seeing my chaotic, messy make up bag. However, I didn't have space for all of these products in the luggage, so these are the ones I prioritized (and usually us for everyday purposes):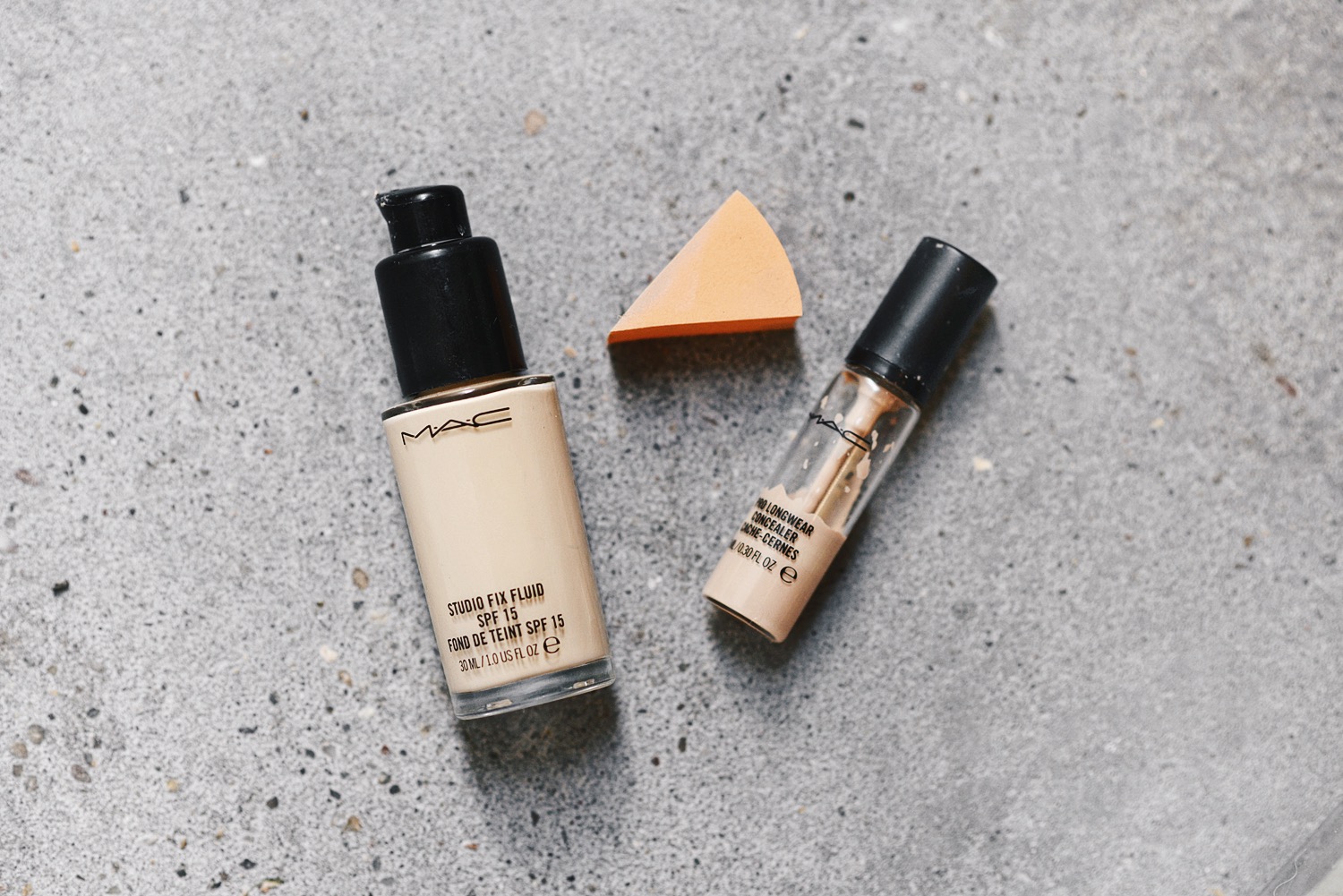 BASE:
Foundation and concealer: MAC studio fix with spf 15, color NC15.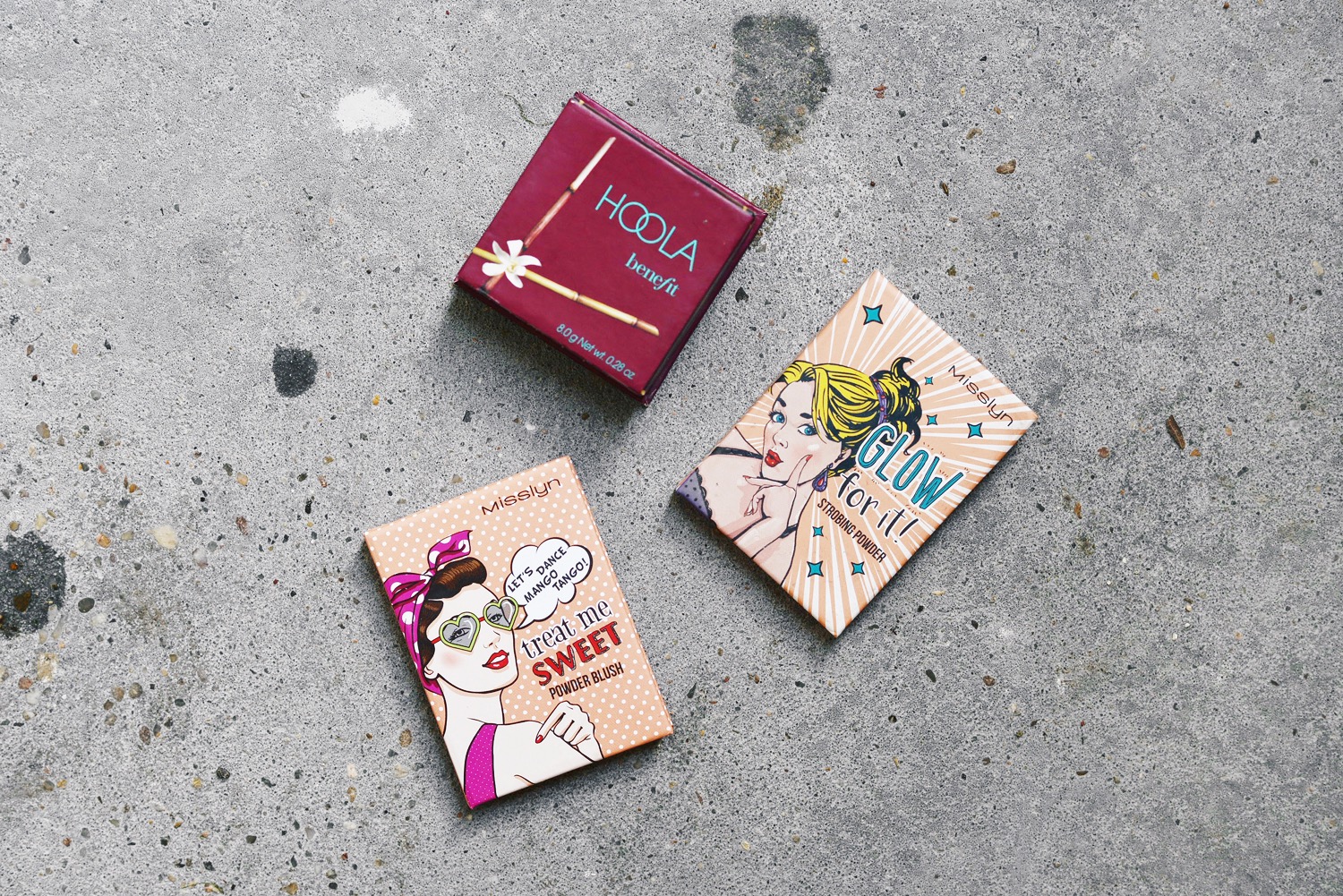 SHAPING/COLORING:
Blush and highlighter from the collection I shot for Misslyn last summer. (remember?)
Bronzer/shading called Hoola from Benefit.
Efter att ha insett att 50% av den tid det tar att sminka sig för mig går åt till att kladda med den himla dip-eyelinern (har ju haft eyeliner-vingar som standard de senaste åren) har jag faktiskt nästan slutat helt med dem.

After realizing that 50% of the time took me to put on my make up, I've almost completely stopped wearing dip eyeliner (which have been a part of my standard make the past years).
Brow palette (which I also use as eyeliner) and mascara- Benefit
Brush- Zoeva
Brow gel (hahah yes I actually need gel to make my thick eyebrows stick to the right shape)- Anastasia Beverly Hills
LIPS:
The amazing, classic 8 hour skin cream (which I also use for other dry parts of my skin and sometimes even on my nails and hair).
That's it! Har försökt att banta ner sminkrutinen till ett minimum för att det ska gå så snabbt som möjligt och ta så lite lats det går (även om det är feeeett kul att bara får piffa i timmar är det inte vad jag är sugen på just denna sommar). Har använt alla dessa produkter i minst ett halvår (oftast mycket längre) och kan rekommendera dem av hela mitt hjärta (som bloggare får man ju prova en heeel del olika produkter, så skulle faktiskt vilja påstå att jag vet vad jag pratar om här, även om jag inte är någon expert).xx
That's it! I've tried to simplify the makeup routine to make it as quick and portable as possible (although it's amazingly fun to just put it on for hours sometimes, that's not how I want to spend my time this summer). I've used all these products for at least half a year (usually much longer) and can recommend them with my whole heart (as a blogger, I get to try a whole lot of different products al the time, so would actually say I know what I'm talking about here, even If I'm not an expert). xx