Nu när sommarlovet/semestern är här är det många av er som planerar på att åka till Berlin på tågluff eller weekend och vill att jag ska tipsa om saker att göra/äta/se, så jag tänkte sätta ihop en liten guide med mina golden spots här. Det är svårt att guida någon i Berlin över huvud taget eftersom det finns SÅ MYCKET att göra för ALLA, ett urval blir ganska personligt. Detta blir liksom vad jag tycker är mest spännande i Berlin, men sedan finns det ju oändligt mycket mer att hitta på. Jag tänker till exempel skippa de vanligaste turist-grejerna som East side gallery och förintelsemonumenten, det kan ni läsa om på andra ställen.
Okej, eftersom listan kan göras väääldigt lång så tänkte jag dela upp inläggen i kategorier (typ restauranger, museer, cafeer, klubbar, boende, shopping). Vi börjar med några roliga dags-aktiviteter som är (typ) helt gratis:
Now that the summer holidays/vacation is here, many of you are planning to go to Berlin on interrails or weekend trips and want me to write about things to do/eat/see, so I was thinking of putting together a small guide with my golden spots here. It's kinda difficult to guide someone in Berlin at all since there is so much to do for everyone, a selection of activities is quite personal. So this is basically what I find most exciting in Berlin, but there's of course infinitely more stuff to do. I'm going to skip the most common tourist stuff like East Side Gallery, Brandendenburger Tor and the Holocaust monuments, you can read about that elsewhere.
Okay, since the list is veeery long I thought I'd divide the posts into categories (like restaurants, museums, cafes, clubs, accommodation, shopping). Let's start with some fun daytime activities that are (kinda) entirely free: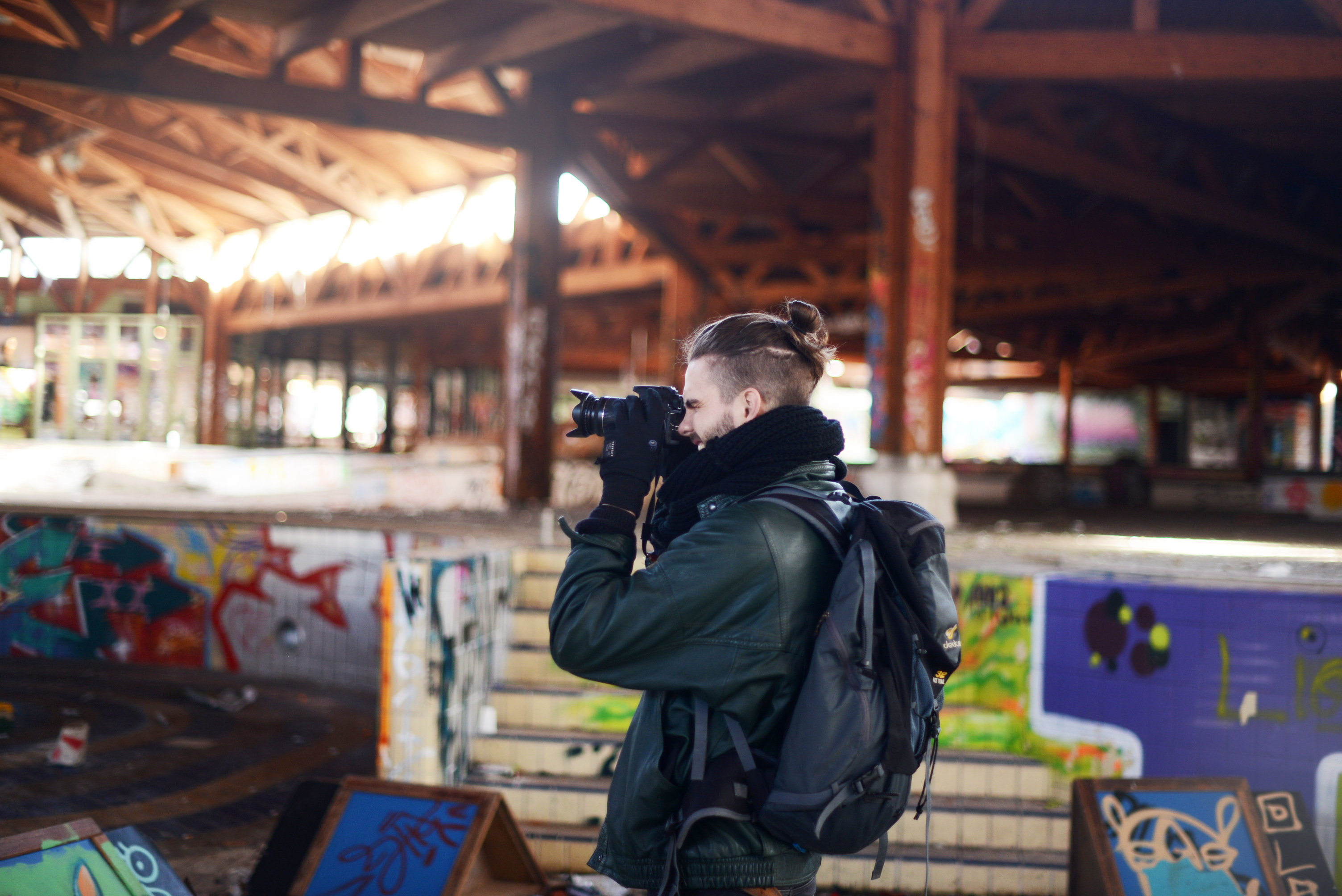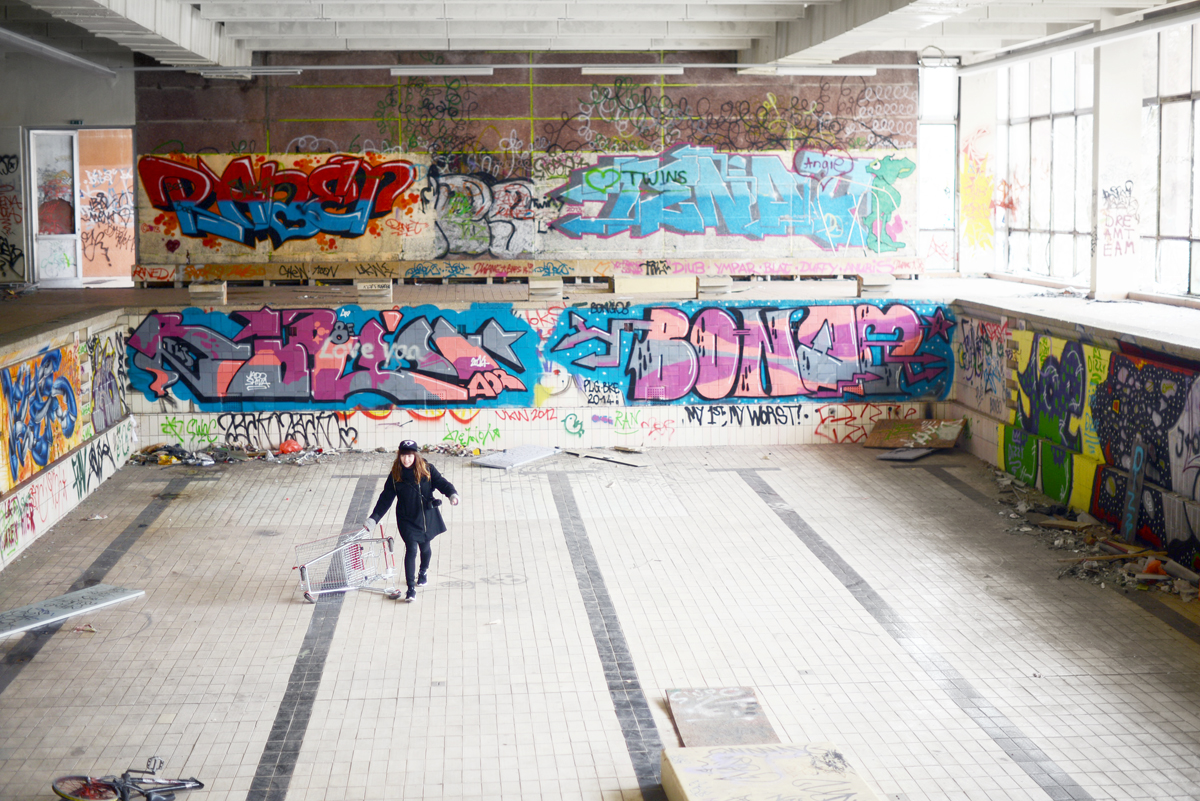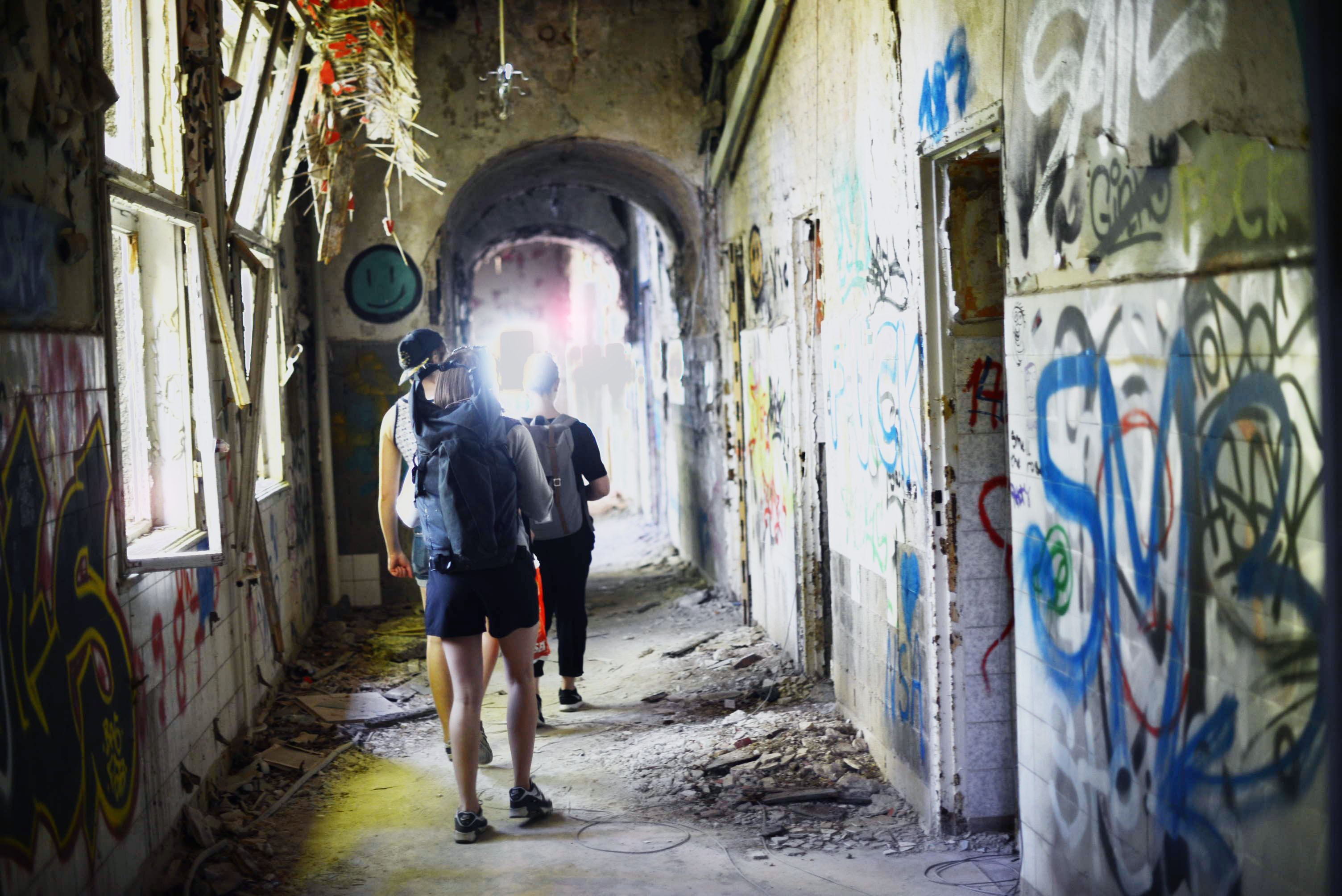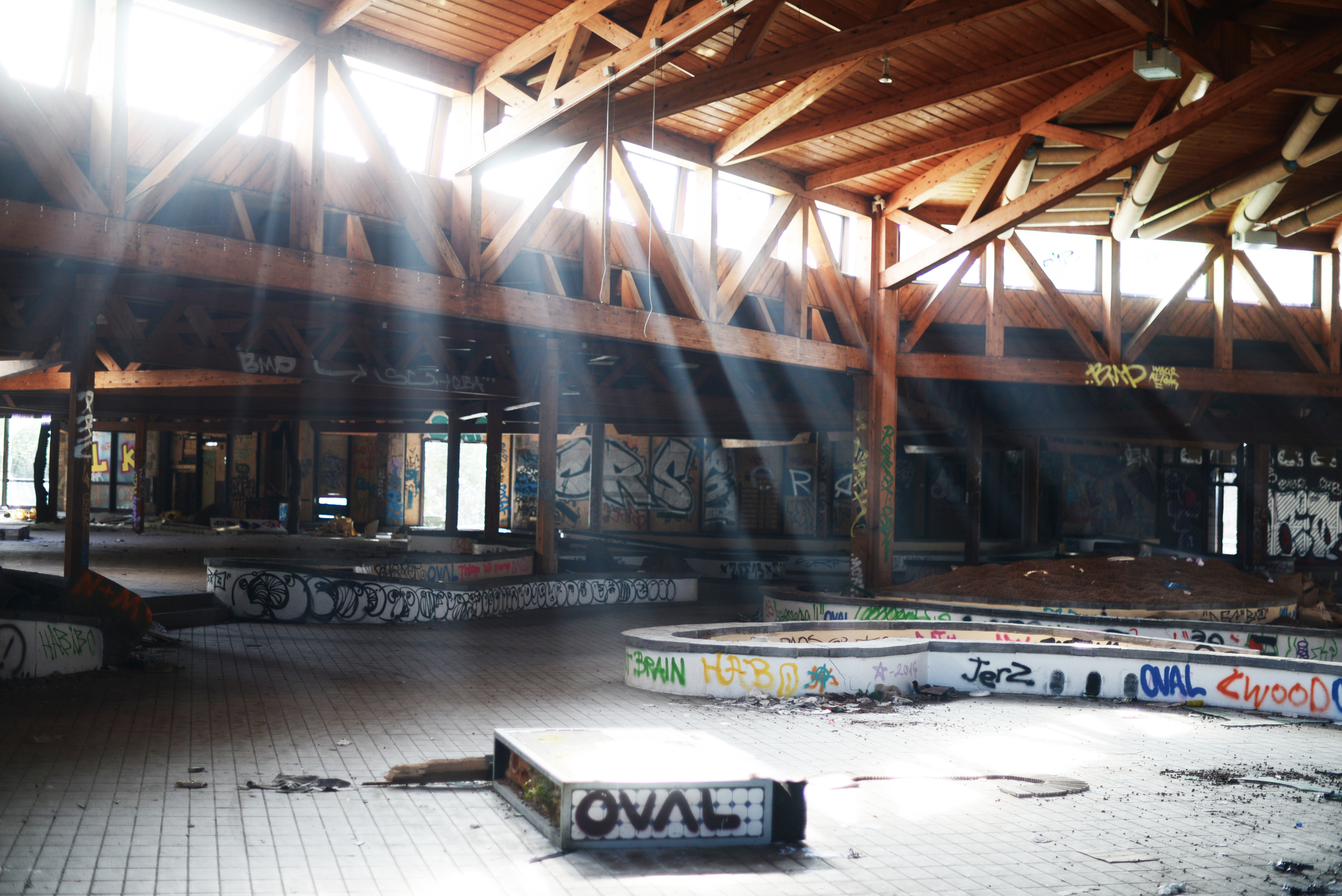 > Urban exploring. Att kolla in övergivna hus, vare sig det är en gammal militärbas från andra världskriget eller ett badhus som lades ned 2001, är det en sjukt spännande (och gratis!) grej. The zombie hospital och Blub är mina favorit-destinationer hittills. HÄR finns massor att läsa om urban exploring i Berlin.
> Urban Exploring. Checking out abandoned buildings, whether it is an old military base from the ww2 or a bathhouse that was closed in 2001, it's a super exciting (and free!) activity. The zombie hospital and Blub are my favorite destinations so far. Read more about Urban Exploring in berlin HERE.
> Cykla! Detta är lätt det värdaste sättet att ta sig runt i stan på sommaren. Man kan hyra cyklar för några euro om dagen på flera ställen, eller helt enkelt köpa en billig cykel (brukar gå på typ 20-30 EUR) och sedan sälja den för samma pris när man drar hem, och på så vis inte egentligen förlora några pengar alls. Tunnelbanan är rätt dyr och omysig på sommardagar.
> Bike! This is totally the nicest way to get around town in the summer. You can rent bikes for a few euros a day in several places, or simply buy a cheap bike (usually between 20-40 EUR), and then sell it for the same price when you go home, that's a way to not lose any money at all. The subway is quite expensive and unpleasant on summer days.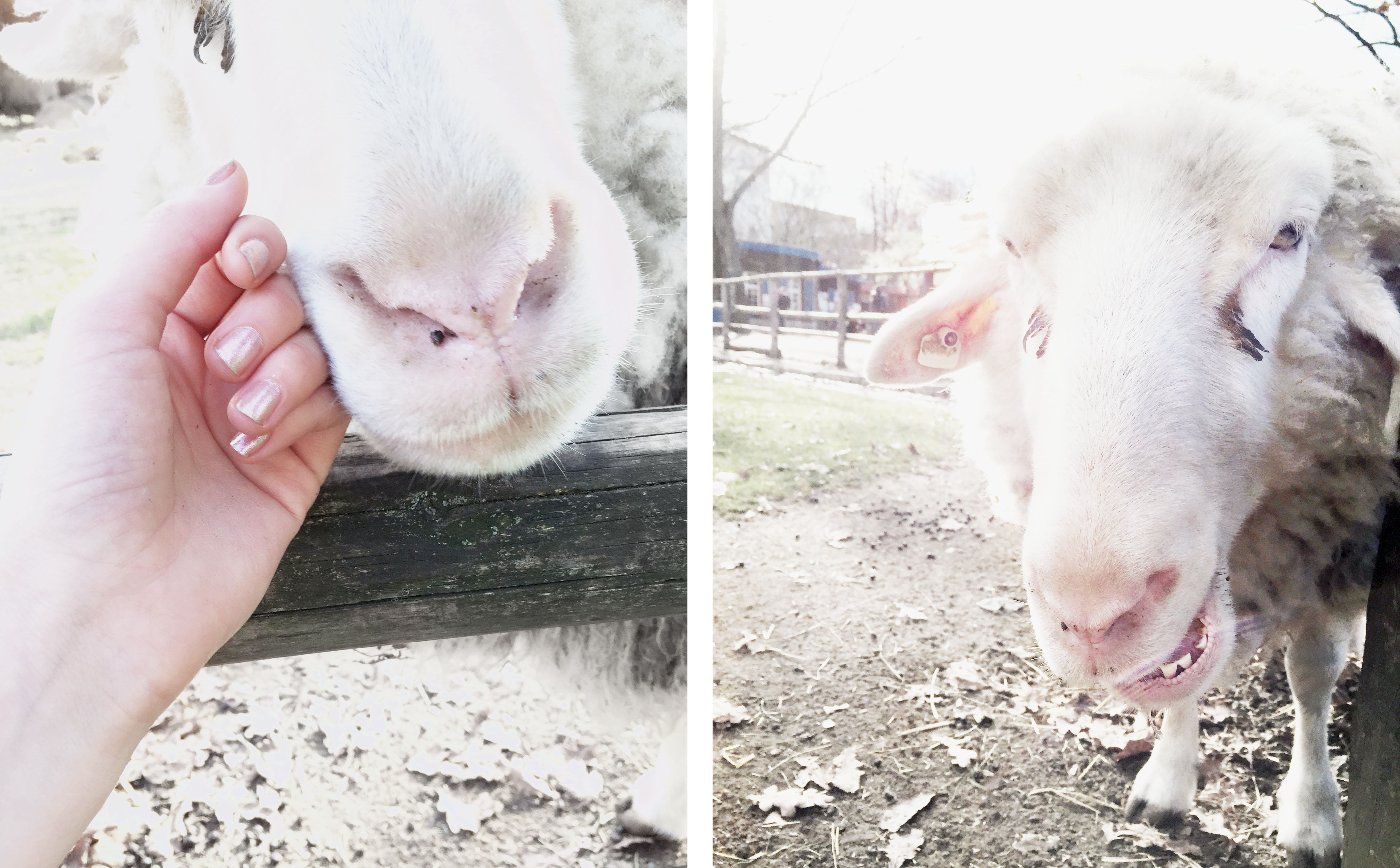 > Klappa djur. Det är lätt att tröttna på stads-atmosfären, men att åka ut i skogen känns ofta som ett lite stort projekt. En rätt otippad grej jag upptäckt är att de flesta större parker här har små "4H"-gårdar. Jag brukar bota mina natur-cravings med att promenera till närmsta park (till exempel Görlitzer park eller Hasenheide) och kela med djuren (och hålla tummarna för att de har schyssta förhållanden).
> Pet animals. It's easy to get tired of the big city atmosphere, but going hiking in the woods often feels like a too big project. A right unexpected thing I discovered is that most large parks here have small animal yards. I usually please my nature-cravings by walking to the closest park (eg Görlitzer park or Hasenheide) and cuddle with the animals.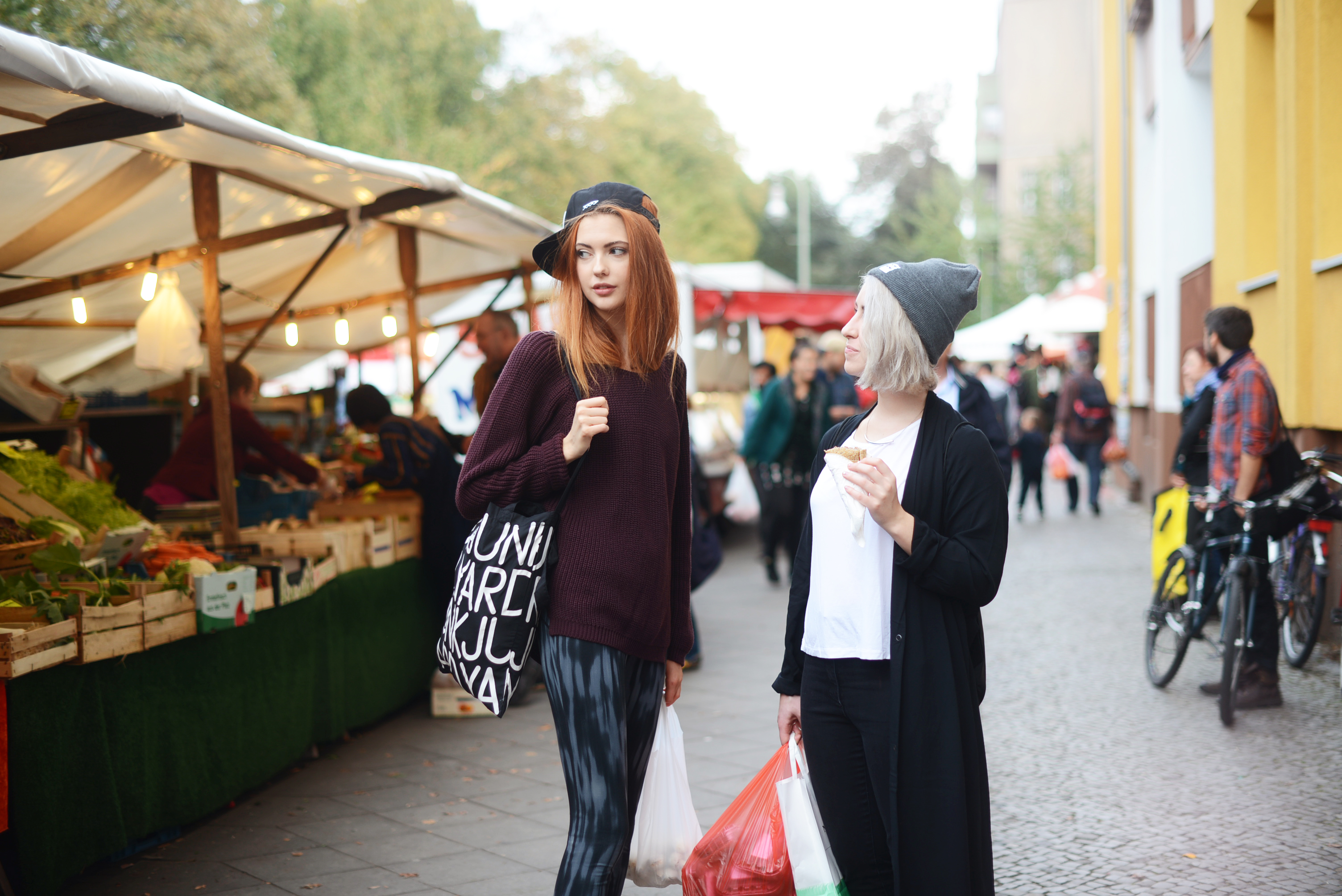 > Gå på marknad vid Maybachufer. Min favvo-marknad är Turkiska marknaden på tisdagar och fredagar, där kan man fynda ruskigt billiga frukter och grönsaker. På lördagar och söndagar brukar det vara marknader mer fokus på konst/design/kläder.
> Go to markets at Maybachufer. My favs market is the Turkish market on Tuesdays and Fridays, where you can find terribly cheap fruits and vegetables. On Saturdays and Sundays it's usually markets with more focus on art/design /clothing.
> Häng i parker! Fett gratis och stor chans att stöta på roliga människor/hundar. Favoriterna är Tempelhof, Hasenheide och Körnerpark (90% baserat på det korta avståndet till vår lägenhet, hehe).
> Hang out in parks! Incredibly free and a good chance to meet funny people/dogs. My favorites are Tempelhof, Hasenheide and Körnerpark (90% based on the short distance to our apartment, hehe).