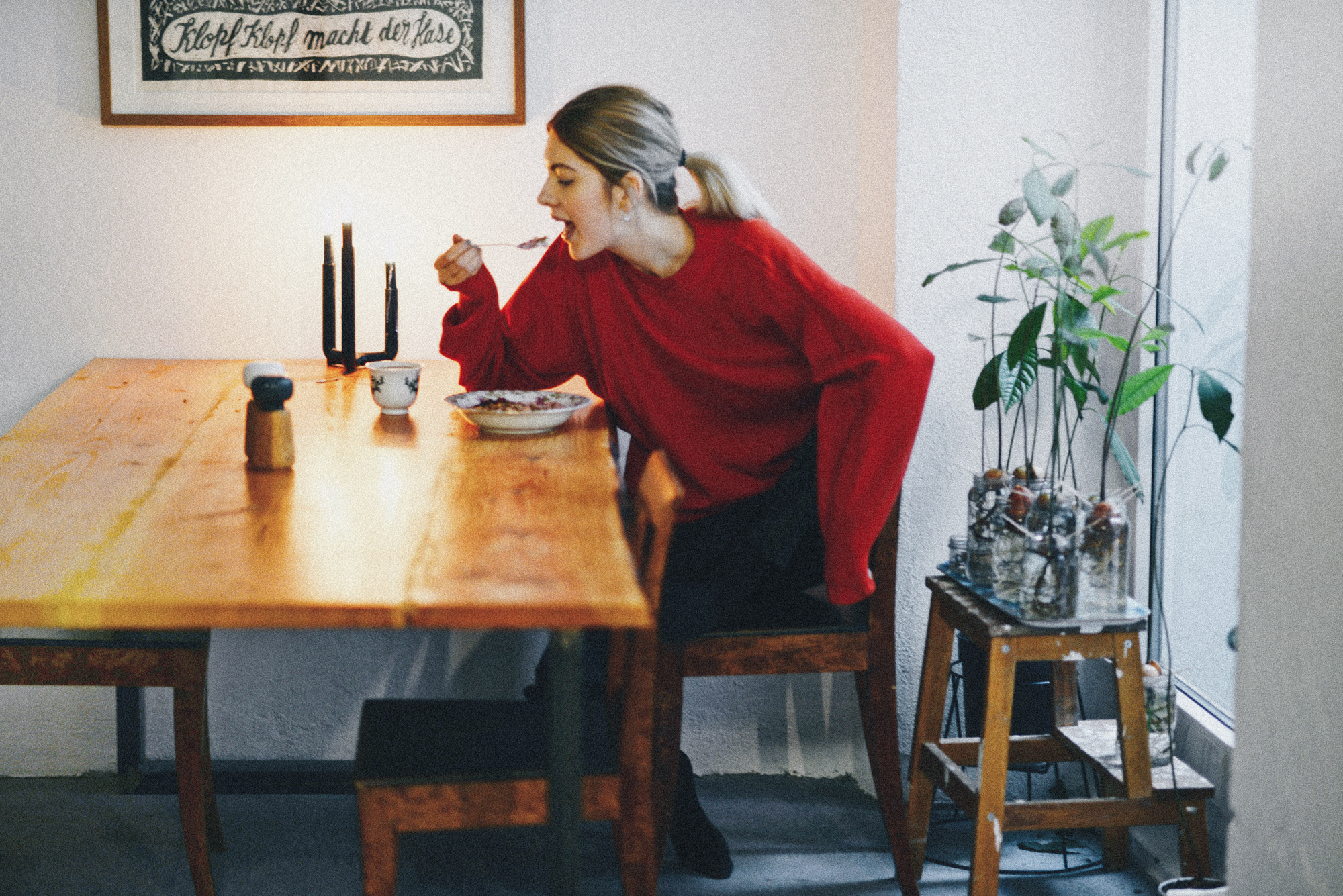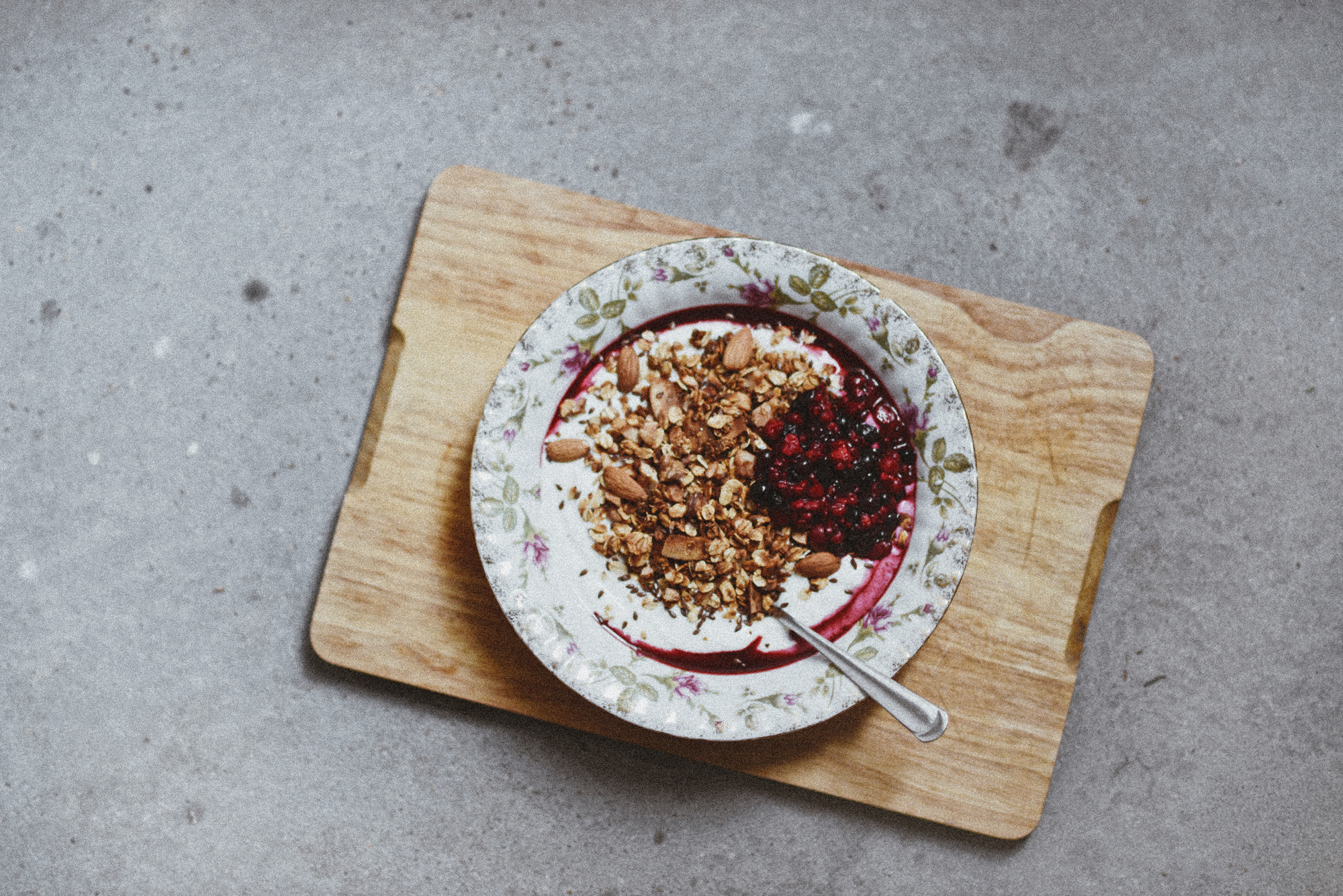 God morgon och välkomna in i den årstid där det helt enkelt inte GÅR att fota inomhus på grund av bristen på dagsljus. Haha. Då får man tända ljus och anamma den analoga redigerings-stilen för att i alla fall försöka skapa någon slags stämning.
Hur som helst! Idag tänkte jag berätta lite mer om mina OTROLIGT rutin-bundna morgnar. Jag tycker att det är supermysigt att få masa sig upp från sängen och veta exakt vad som väntar en, kanske är det därför jag (och Sean) har ätit exakt samma frukost i princip varje morgon sedan vi flyttade ihop. Det är något jag aaaldrig tröttnar på, och som skapar starka cravings om jag tvingas vara utan för länge:

Good morning, and welcome to the season when it's simply IMPOSSIBLE to take photos indoors due to the lack of daylight. Haha. All I can do is light some candles and embrace the analogue editing style to at least create some kind of cozy atmosphere,
Anyway! Today, I want to tell you about my incredibly routine-bound mornings. I love crawling up from bed, knowing exactly what awaits me. Maybe that's why Sean and I have eaten exactly the same breakfast basically every morning since we moved together. It's something I'll never get tired of, and creates strong cravings if I'm forced to be without it for too long:
Yoghurt. Granola. Punkt. Inga surdegsbröd med avocado, acaibowls eller chiasmoothies i världen kan ersätta detta för mig.
Det är viktigt med rätt ingredienser: vi är besatta av ICAs egna frukt och nöt-musli, men eftersom musli-utbudet här i Berlin lämnar en del (!!) att önska, brukar jag göra egen granola genom att blanda en bunke med havregryn och nötter med 2 msk kokosfett, 3 msk honung och 1 dl vatten som jag låtit smälta ihop på spisen, tillsätta lite salt och massor av kanel och sedan köra in i ugnen på 150 grader tills det är crisp (genirecept!!!!). Detta äts tillsammans med ekologisk fullfet yoghurt och bär, inget tjafs.
Så, nu vill jag höra: Vad äter ni helst till frukost?

Yoghurt. Granola. Period. No sourdough bread with avocado, acaibowls or chiasmoothies in the world can replace this for me.
It's important to have the right ingredients: I usually make my own granola super easily by mixing a bowl of oatmeal and nuts with 2 tablespoons of coconut oil, 3 tablespoons of honey and 1 dl of water that has melted together on the stove, add a little salt and lots of cinnamon and then leave it in the oven at 150 degrees until it's crisp (this is the ultimate recipe!!!!). We eat this together with organic full-fat yogurt and berries. That is the recipe for my ultimate breakfast.
So, now I'm curious: What do you eat for breakfast? Are you also a routine bound person like me?