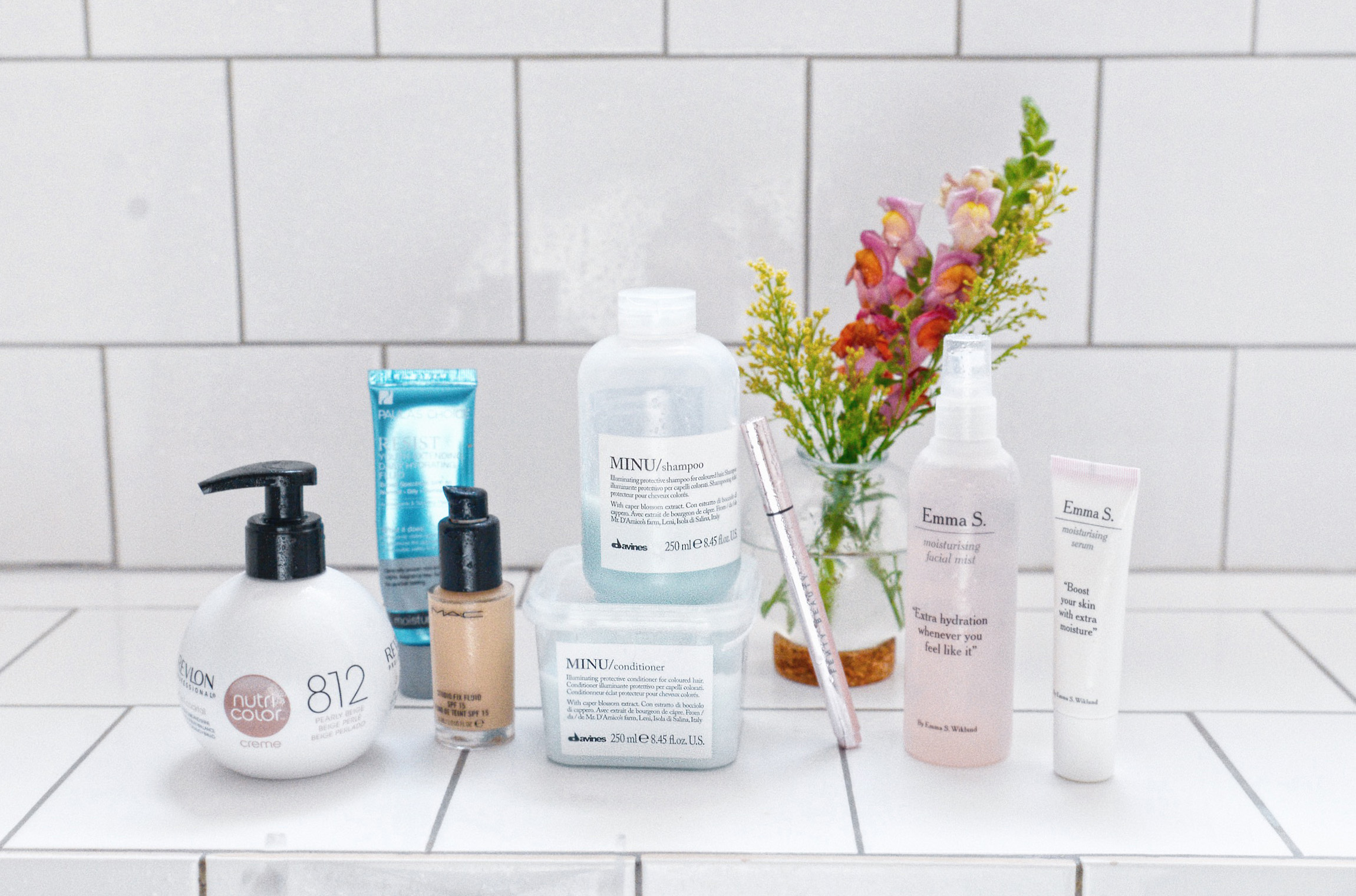 Pack-kaos! Som vanligt har saker och ting inte riktigt gått enligt plan, sverige-resan (som börjar imorgon!!) som jag trodde skulle gå ut på att besöka olika sommarstugor har utvecklats till någon slags turné från Umeå i norr till jobb i Amsterdam, Berlin, Köpenhamn och slutligen besök i Malmö, Stockholm och Öland. Hur förbereder man en väska för en sådan resa? En sak är jag i alla fall säker på, och det är vad jag ska packa i min necessär. Låt oss kika på några favorit-produkter!

Packing chaos! As usual, things haven't really gone according to our plan, the Sweden trip (which starts tomorrow!!) which I thought would consist of visiting different summerhouses has evolved into some kind of tour that will take us from Umeå in the north to work in Amsterdam, Berlin, Copenhagen and finally visits to Malmö, Stockholm and Öland. How do you prepare a bag for a trip like that? At least I'm sure of one thing, and that's what I'm going to pack in my necessary. Let's have a look at some favorite summer beauty products!
Vi börjar med hudvård. Jag har en tendens att torka ut lite i solen, därför grundar jag med detta fukt-serum från Emma S innan jag lägger på dag- eller nattcreme. Sprayen är en RIKTIG sommarfavorit: det är en återfraktande ansiktsspray som jag brukar förvara i kylen och spruta på fejset varma dagar. Så himla FRESH. Längst till höger har vi en eyeliner från Fenti Beauty som utklassar alla dip-liners jag testat (och det är en lång lista, ska ni veta).

Let's start with skin care: I have a tendency get dry in the sun, so I'm using this moisture serum from Emma S before applying facial creme. The spray is a big summer favorite: it's a moisturizing facial spray that I usually keep in the fridge and spray on my face hot days. So heavenly FRESH. To the right, we have an eyeliner from Fenti Beauty who beats all the dip-liners I've ever tried (and let me tell you, that's a loooong list of eyeliners).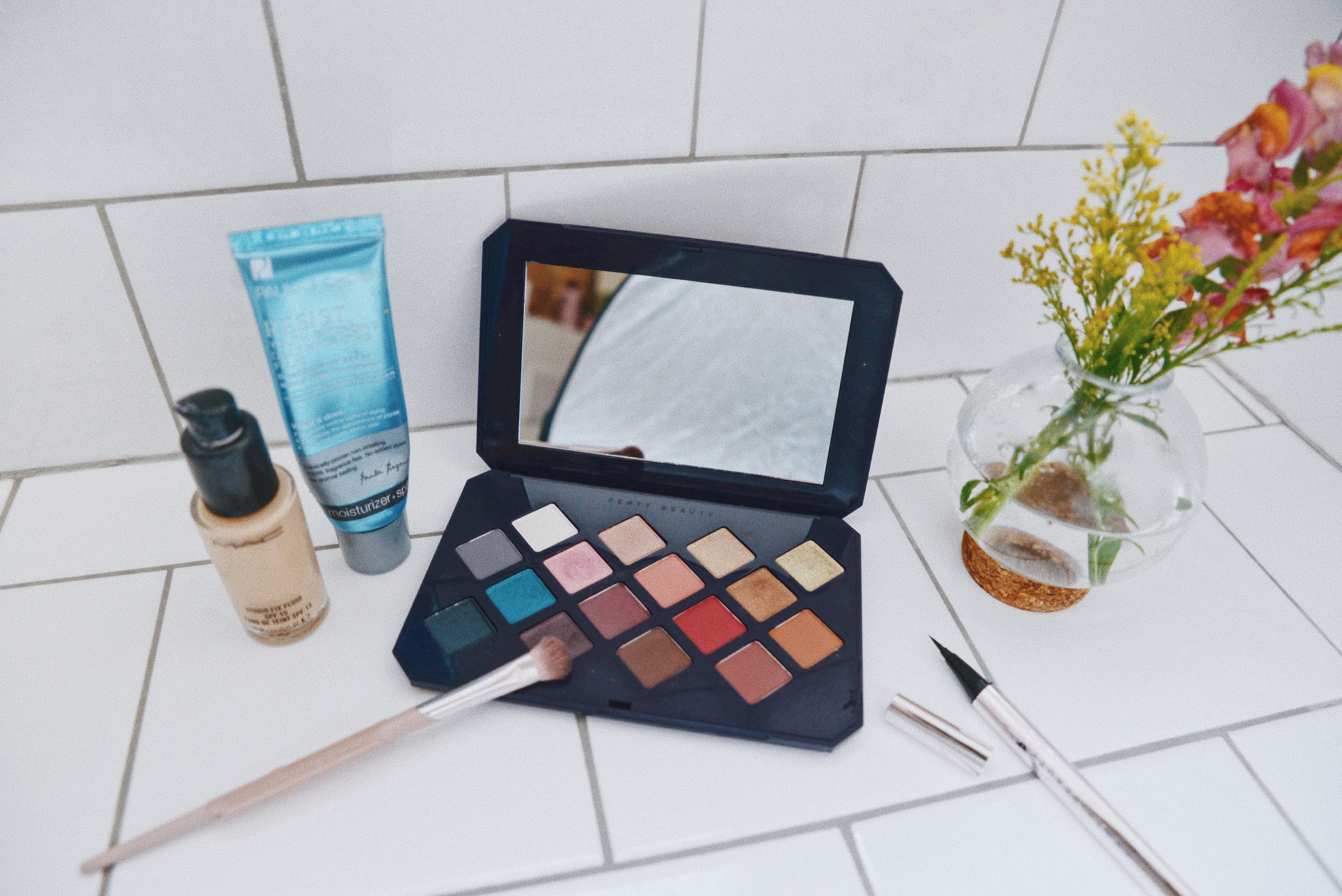 Generellt finns det ju ingen anledning att sminka sig på landet, men när jag vill göra mig lite fin brukar jag blanda 50/50 av min mac-foundation (NC15) och min dagcreme från Paula's Choice med SPF 50 för att få en lite jämnare hudton utan att det blir för "kakigt". I stan kommer jag använda denna fantastiska ögonskuggepalett från Fenti Beauty med drömmiga nyanser och sjukt intensiva pigment. Love it!

Generally, there is no need to use make up on the countryside, but when I want to make myself a little extra pretty for some reason, I mix 50/50 of my mac foundation (NC15) and my day cream from Paula's Choice with SPF 50 to even out my skin tone a little bit. Nights out in town, I'll use this amazing eye shadow palette from Fenti Beauty with amazing shades and intense pigments. Love it!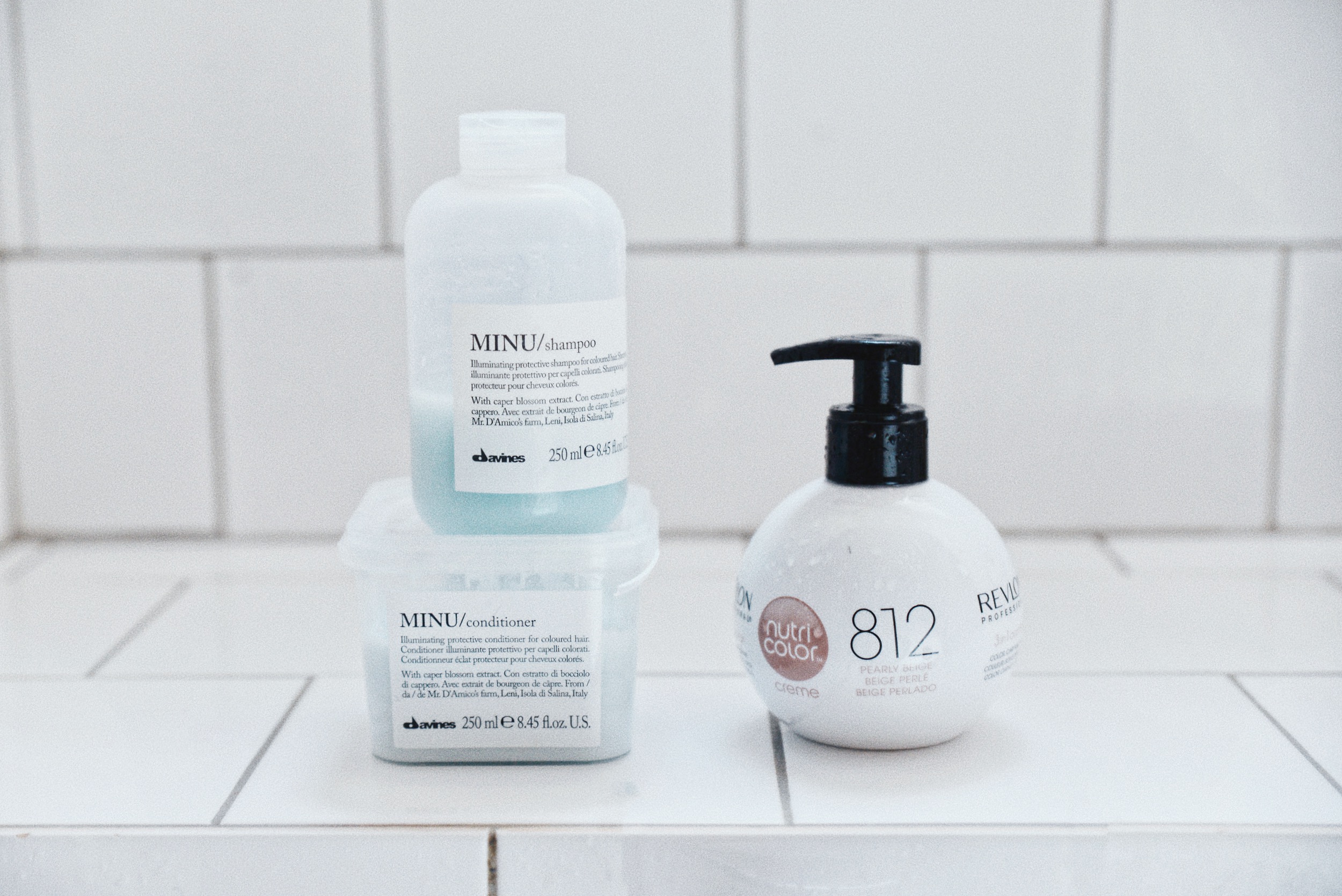 Sist men inte minst har vi hår-produkterna. Jag har kärat ner mig totalt i Davines MINU shampoo och balsam, får så himla fint och glansigt svall utan att det blir tungt. Tänker låta balsamet sitta i länge länge i bastun på landet. Ungefär varannan vecka brukar jag slänga i denna hårbomb i typ tre minuter för att dämpa gula toner och jämna ut hårfärgen, enligt mig är detta den bästa färgkuren för oss blondiner. Färgen blir fint kallt rågblond utan att dra åt blått eller grönt.

Last but not least, let's talk about haircare. I've totally fell in love with Davine's MINU shampoo and conditioner. My hair get's so nice and glossy without feeling heavy. I'll leave the conditioner in for a long long time in the sauna in our summerhouse. About every two weeks, I use to use this colorbomb for three minutes to take away yellow tones and smooth the hair color. According to me, this is the best color cure for us blondies. The color gets a nice cold rye-blonde tone without any hints of blue or green.
SÅDÄRJA! Nu är jag såklart nyfiken; vilka produkter är era favoriter på sommaren?
THERE YOU GO! Now I'm of course really curious; do you guys have any favorites when it comes to summer beauty products?