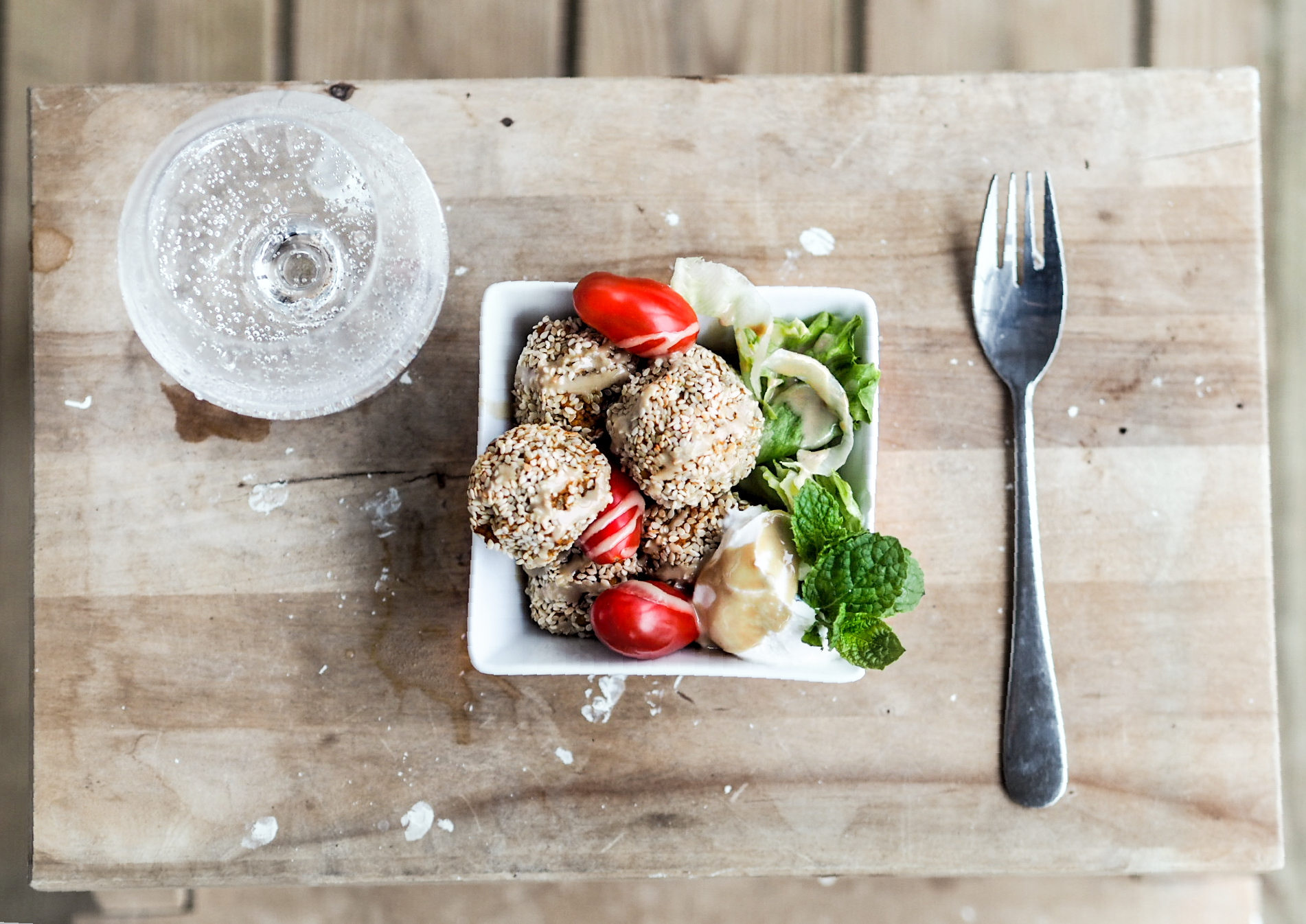 Okej nu måste jag få dela med mig av denna FANTASTISKA måltid jag och Fanny lagade när jag var i Umeå för några veckor sedan. Satt bara och mmm-ade och ooo-ade när vi åt, haha. Ni vet ju att jag sedan gammalt är ett stort fan av kombinationen sötpotatis och kikärtor (vi minns väl alla detta fantastiska recept). Dessa bollar är dessutom helt perfekta att frysa in och steka på till framtida luncher och middagar. Okej, here we go:

Okay now I have to share this amazing meal Fanny and I cooked when I was in Umeå few weeks ago. The first part of the dinner, the only thing we said was mmm and ooo, haha. You know that I've always been a huge fan of the combination sweet potatoes+chickpeas (we all remember this wonderful recipe). These balls are completely perfect for freezing for future lunches and dinners. Okay, here we go:
INGREDIENTS:
2 sweet potatoes
1 red onion
1 can of chickpeas
1/2 dl breadcrumbs
1 egg
Spices: cumin, paprica, coriander, salt and pepper
1 1/2 dl sesame seeds
YOGHURT:
1 pot of fresh mint leaves
1 lime
1 teaspoon honey
3 dl turkish yoghurt
1 garlic clove
salt
Sätt ugnen på 225 grader. Skala och riv potatisarna, mixa i matberedare (eller med stavmixer) med alla ingredienser förutom sesamfröna till en jämn smet. Forma bollar, rulla i sesamfrön och placera på en plåt. Baka i ugnen i ungefär 20 minuter eller tills de ser gyllenbruna ut. Blanda under tiden rivet skal och saft från lime med finhackad mynta, yoghurt, vitlök och honung. Servera och njuuut!
Preheat the oven to 225 degrees. Peel and grate the potatoes, mix in a food processor (or with a hand blender) together with all the ingredients except the sesame seeds until it's a smooth "dough". Shape balls, roll in sesame seeds and place on a plate. Bake in the oven for about 20 minutes or until they look golden brown and yummy. While waiting for the oven, mix peel and juice from the lime with finely chopped mint, yoghurt, garlic and honey. Serve and enjoooooyyyy!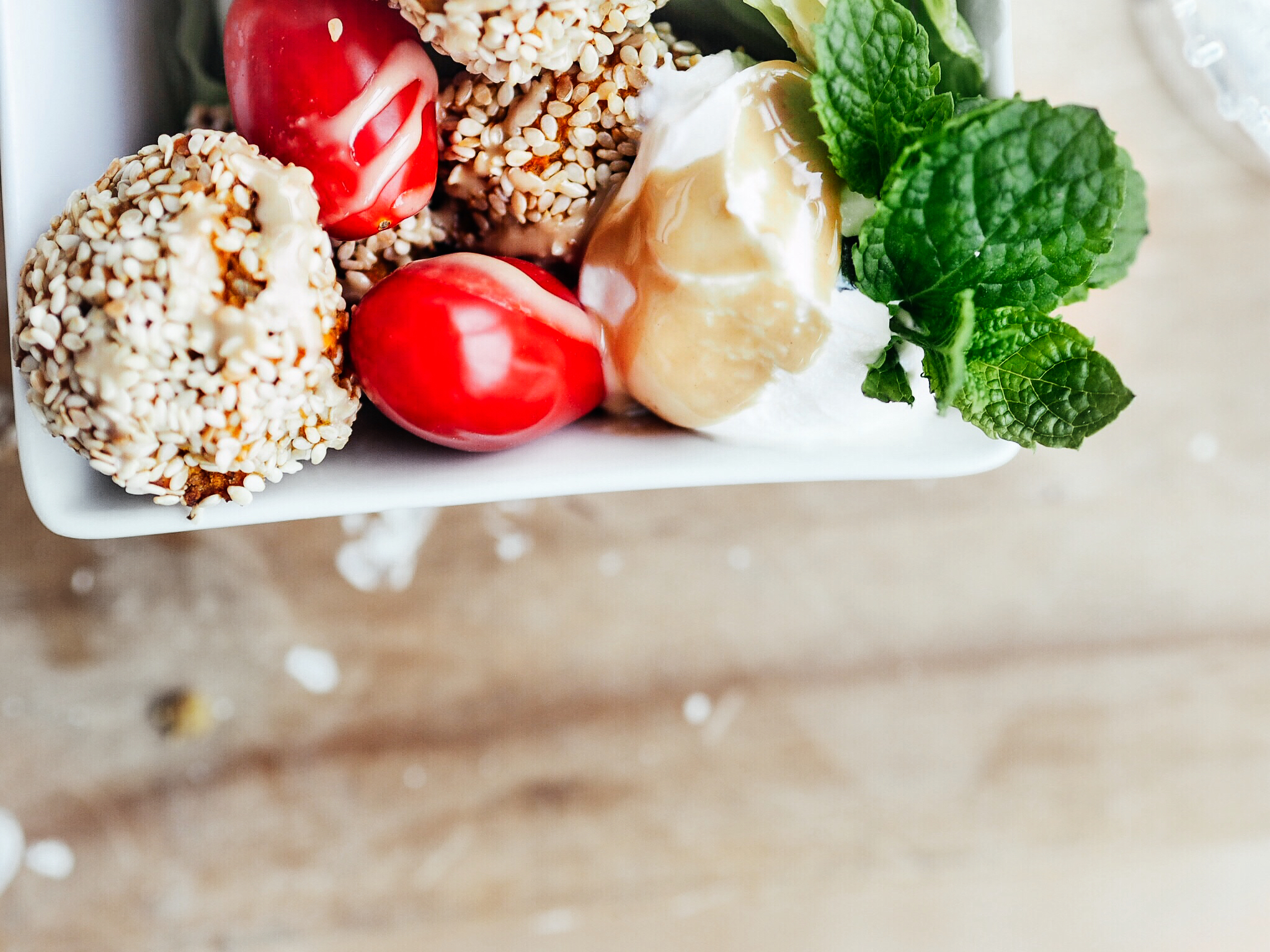 More of my recipes:
– VEGGIE BURGERS WITH SWEET POTATO FRIES
– NO COOK PESTO BOWL
– CREPES WITH SPINACH AND MOZZARELLA