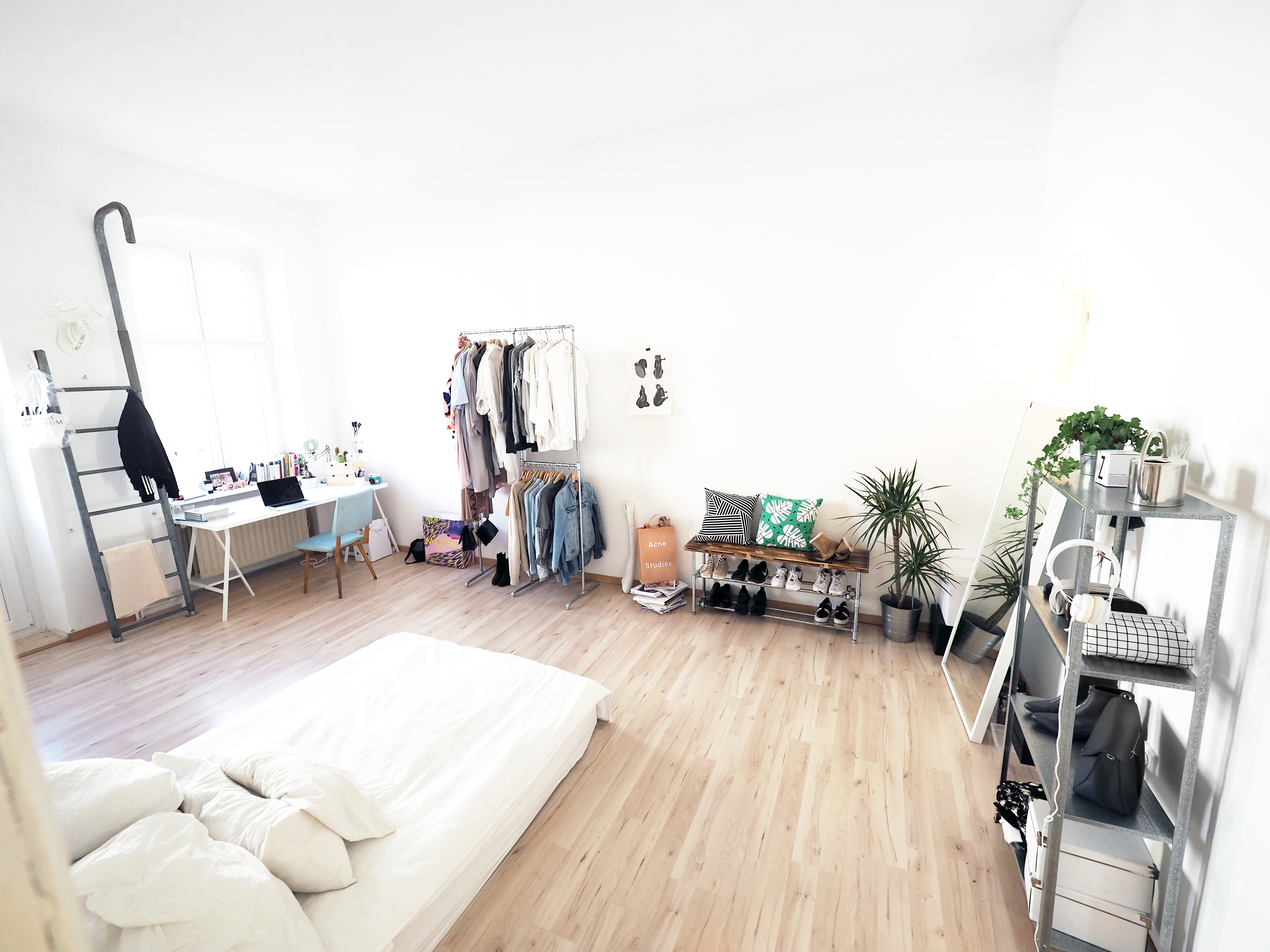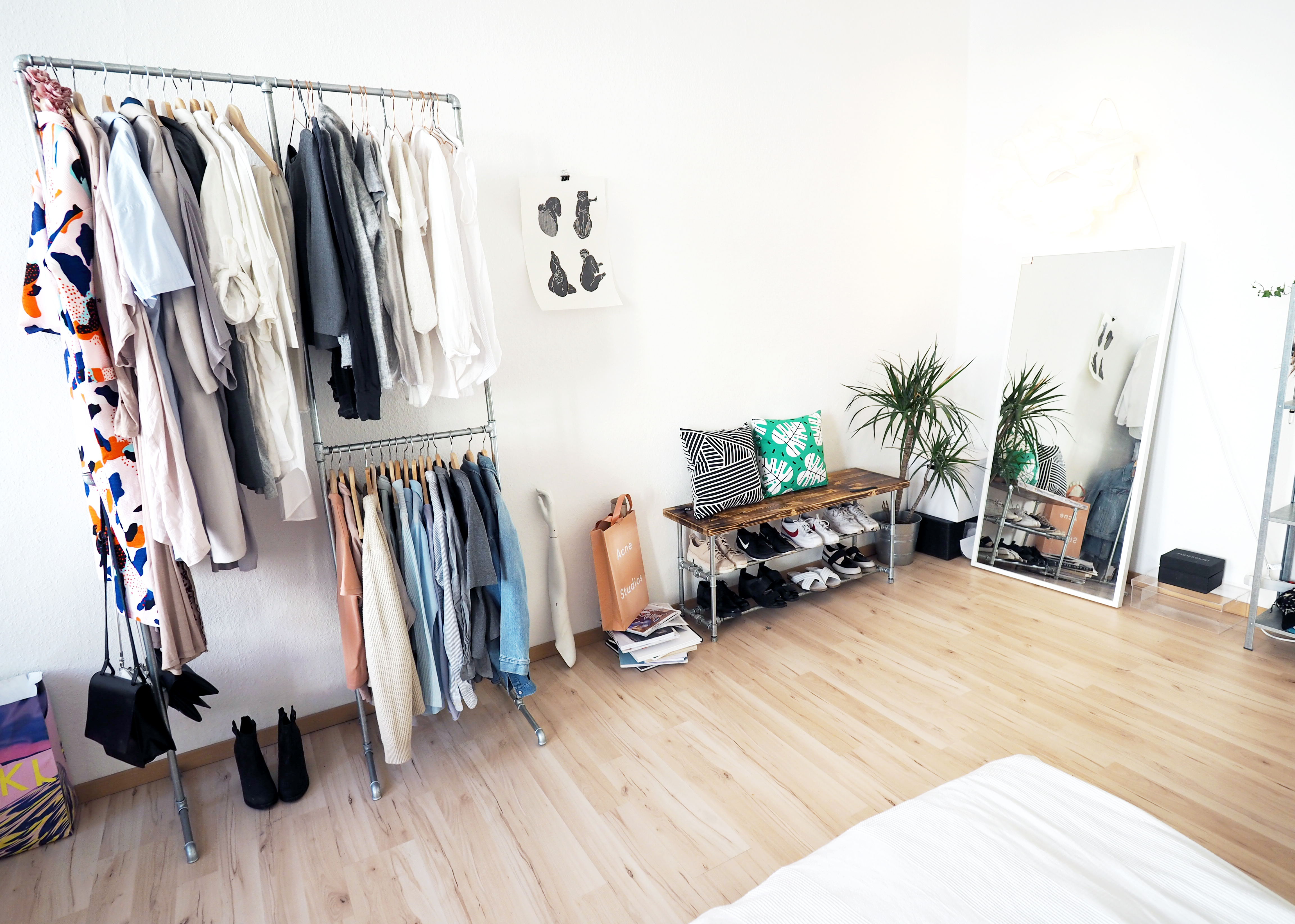 Bench and Clothing rack- Ziito, cushions by Evermade
Här är det! Mitt rum! Äntligen har jag lyckats få till en hyfsad överblicksbild tack vare min nya kamera med värsta supervidvinkeln, men som vanligt tycker jag inredning är väldigt svårt att fånga på bild. Måste liksom upplevas IRL. De detaljer som verkligen gör hela mitt rum just nu är den fantastiska klädställningen och skobänken från Zitoo (seriöst, är du i behov av klädförvaring rekommenderar jag dem så himla himla mycket), samt den fina stolen och stegen som faktiskt båda är hittegods.
Det första jag gjorde när jag kom tillbaka till lägenheten efter resan var att möblera om. Egentligen vet jag inte om det blev bättre, tyckte verkligen om det arrangemang vi hade tidigare, men det kändes bara nödvändigt med en markör på något vis. Markör för en ny era, typ.
Yay, here it is! My room! Finally I managed to get a decent overview image, thanks to my new camera with a great wide angle lens. But as usual I still think furniture is very difficult to capture in a picture. The details that really makes me love my crib right now is the amazing clothes rack and shoe bench from Zitoo (seriously, if you're in need of clothes storage, I really really recommend them), as well as the nice chair and ladder which both are stuff I've found abandoned.
The first thing I did when I got back to the apartment after the trip was to rearrange the furniture. Actually, I don't know if it turned out better or not, I really liked the arrangement we had before, but it just felt necessary with some kind of change. A change that could symbolize the recent changes in my life too.