Jag vet inte ens var jag ska börja när jag ska beskriva denna gnocchi. Den är:
– Svingod! Vegansk! Busenkel! Fin att titta på! Rolig att göra! …Övertygade?
Att göra egen klassisk pasta är kul men krångligt, att göra gnocchi går däremot inte att misslyckas med. En perfekt rätt att laga tillsammans med någon man tycker om på en lördag som denna, då man har lite extra tid (och gärna undviker kladdig deg som fastnar i pastamaskinen, tortellinis som läcker fyllning och nödlösnings-takeaway).
Här kommer receptet:
I don't even know where to start describing this gnocchi. It's: – Delicious! Vegan! Super easy! Pretty! Fun to make! … Convinced yet?
Making your own classic pasta is fun but difficult, but making gnocchi simply can't go wrong. A perfect dish to cook together with someone you like on a Saturday like this, when you have some extra time (and you want to avoid stuff like sticky dough in the pastry machine, filling-leaking tortellinis and plan B-takeaway).
Here's the recipe: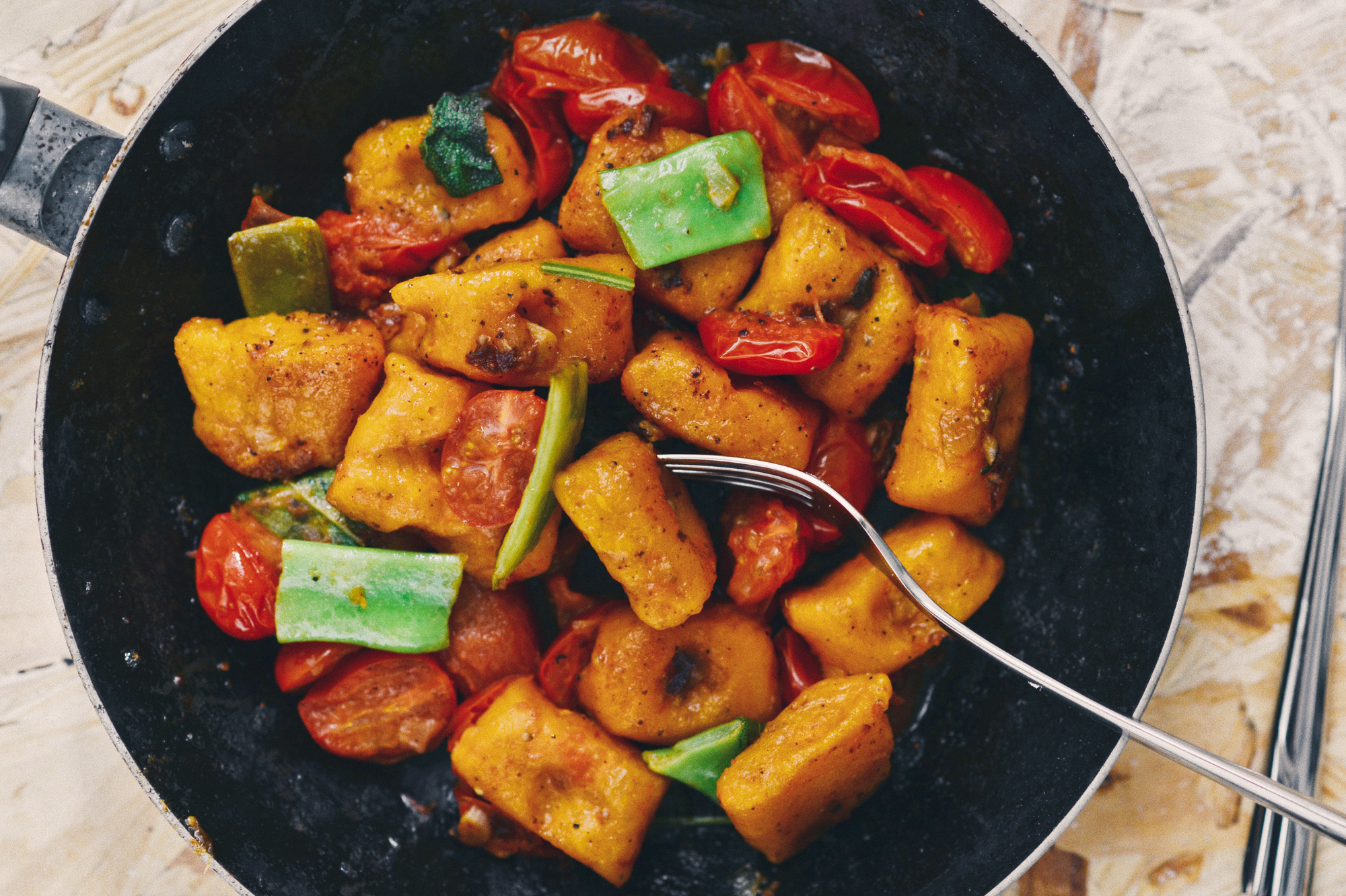 INGREDIENTS (4 servings):
2 big sweet potatoes (or 3 small ones)
6 dl flour
(salt)
… serving suggestions:
Baby spinach
Green peas / sugar snaps
Sweet cherry tomatoes
(optional: parmesan)
Or:
Fresh sage leaves
Diary free butter
Roasted pine nuts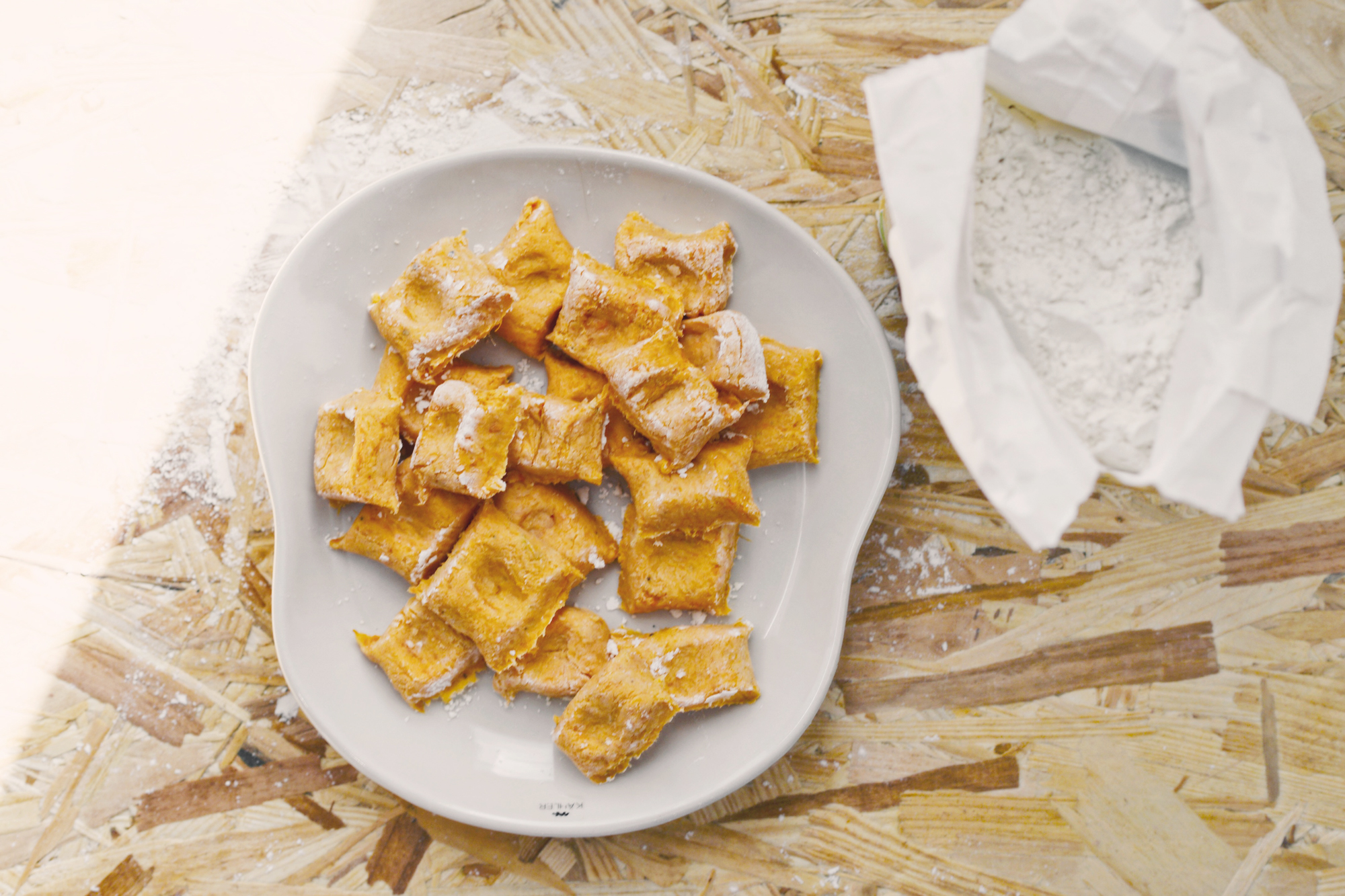 Peel and chop the sweet potato in smaller pieces, and roast in the oven at 200 degrees until it's soft. Mash the sweet carefully potato with a fork or a potato masher and add two teaspoons salt and then the flour, one deciliter at a time, until it's a nice dough.
Time for the fun part: divide the dough into six pieces, and roll each piece to a thin log or "snake". Cut the log in about 1 cm wide pieces.
Put the little gnocchis in boiling water and cook until they float up to the surface (about 5 minutes). Fry them in lots of (diary free) butter and any of the optional flavorings above, until they get a nice surface.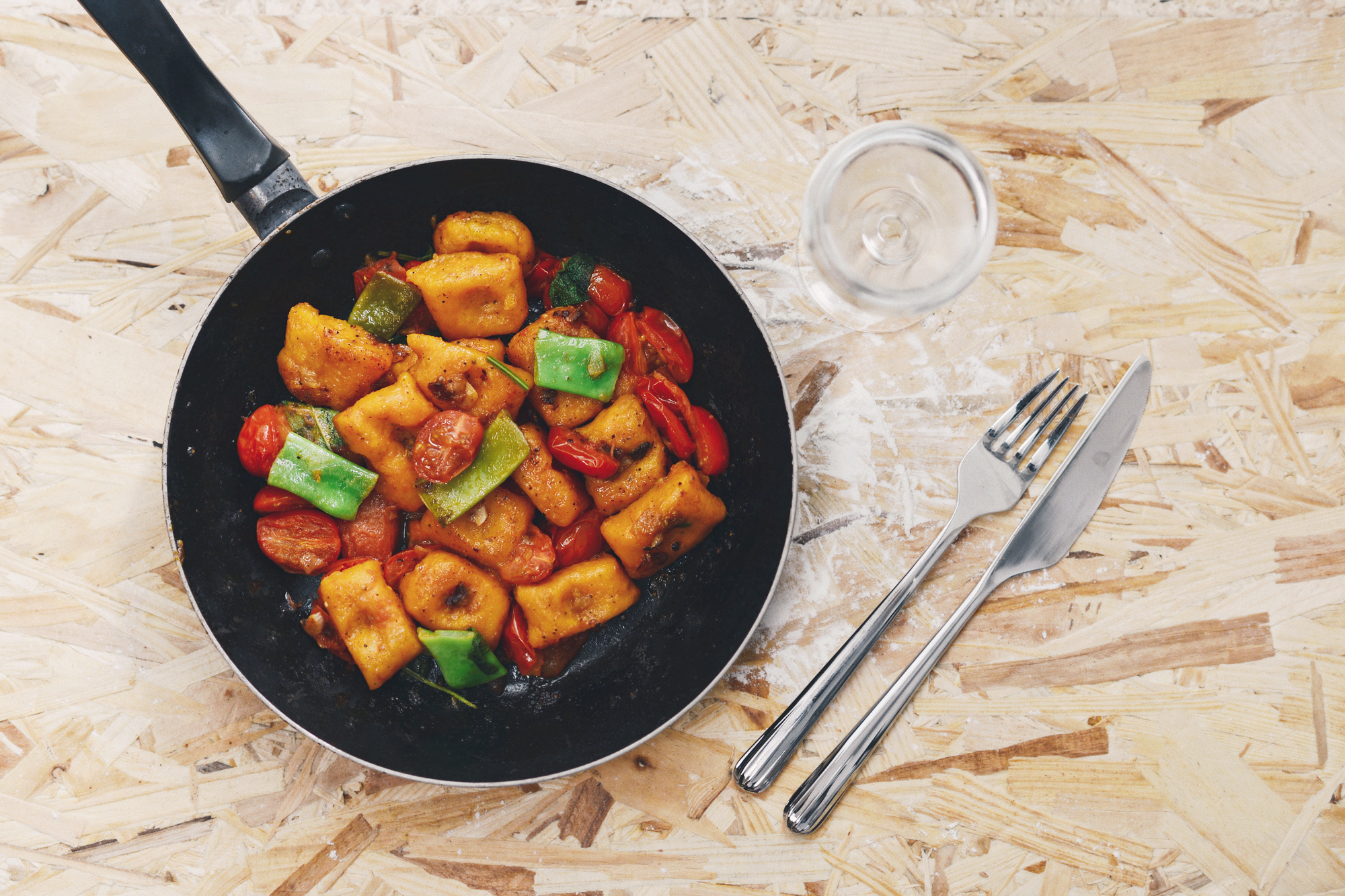 Varsågoda för det ultimata helgmiddags-tipset. Smaklig måltid!
I hope you'll enjoy this recipe! Bon apetit!