Okej, vars var jag nu igen?
Jo, vi hade precis packat våra väskor efter tio dagar med Seans familj på Öland och tagit ett tidigt morgonflyg till Paris. Jag var nämligen ditbjuden för att vara med på lanseringen av Zadig & Voltaire's nya parfym och tyckte att det var ett ypperligt tillfälle att visa Sean Paris.
Okay, where was I? Right: we had just packed our bags after ten days with Sean's family on Öland and taken the early morning flight to Paris. I was invited to join the launch of Zadig & Voltaire's new perfume and thought that was a perfect opportunity to show Sean around in Paris.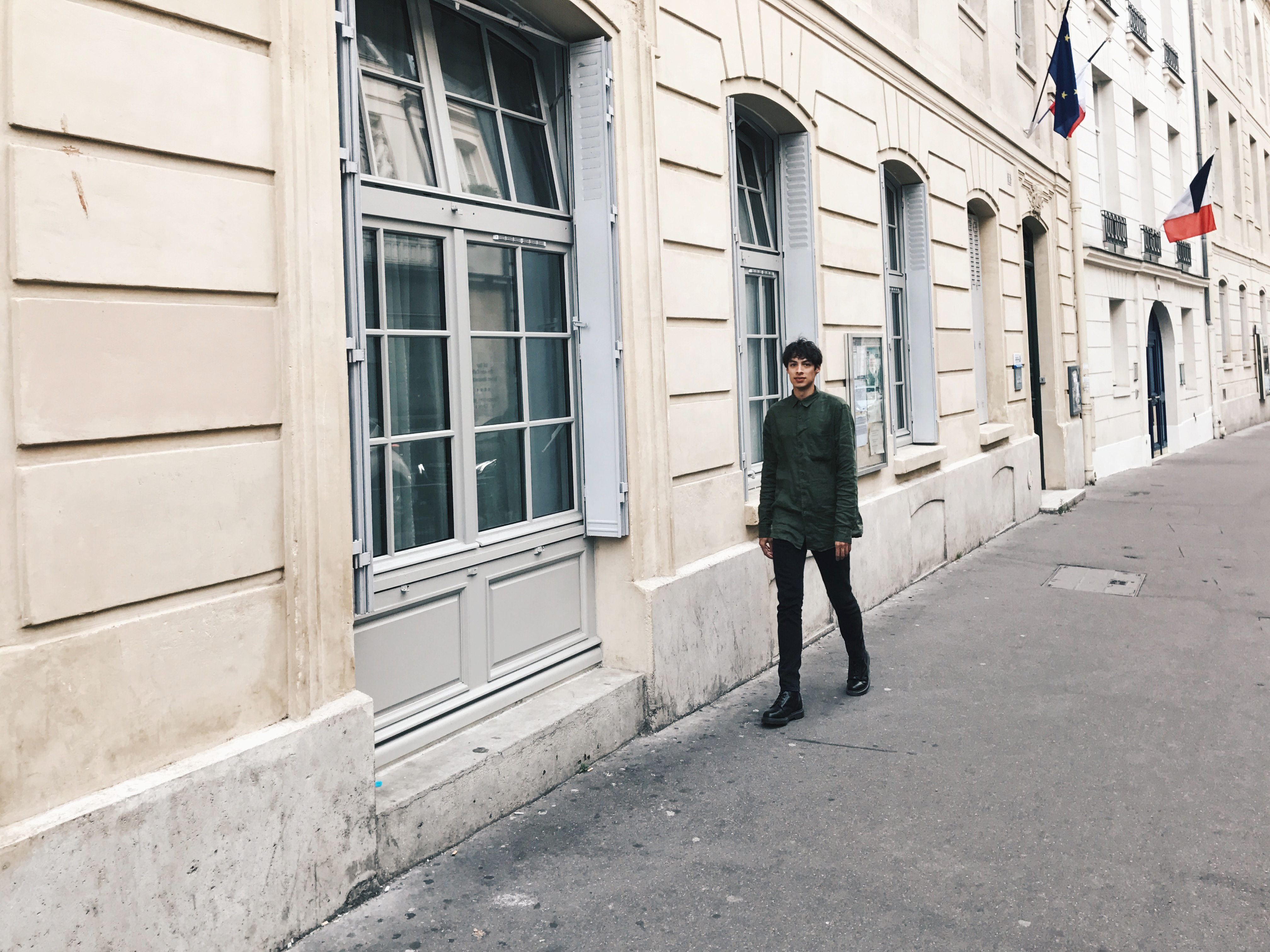 Det var en kort men intensiv resa, förutom eventet hann vi strosa runt och se Louvren, Notre Dame och Eiffeltornet och äta en sjukt god lunch med rödvin mitt på dagen, är man i Frankrike så är man.

It was a short but intense trip, apart from attending the event we walked around a lot, saw the Louvre, Notre Dame and the Eiffel Tower, and had a lovely lunch with a glass of red wine in the middle of the day (once in France.. haha).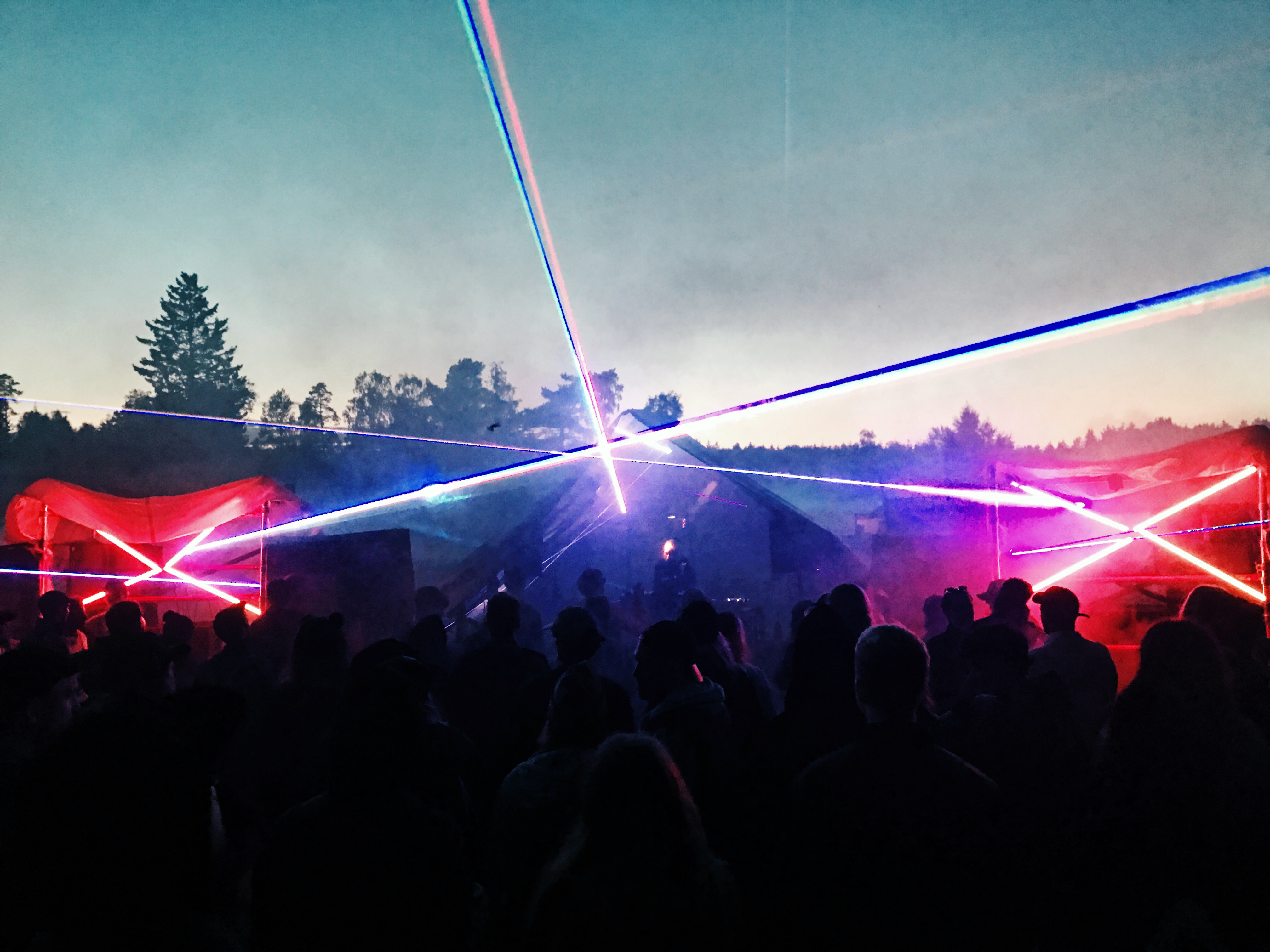 Vi hann knappt landa i Stockholm innan det var dags för oss att packa våra ryggsäckar och bege oss ut till ett skogsområde en bra bit utanför Stockholm där ett gäng eldsjälar byggt upp världens finaste lilla festival på några åkrar.
We barely landed in Stockholm before it was time for us to pack our backpacks and head far out of Stockholm to an incredible nice little festival on a few fields in the middle of the forest.
Från 5-stjärnigt i Paris till tält-liv mitt ute i ingenstans. Helt ärligt precis lika mysigt, men på olika sätt.
From a 5 star accommodation in Paris to a tiny tent in the middle of nowhere. Haha.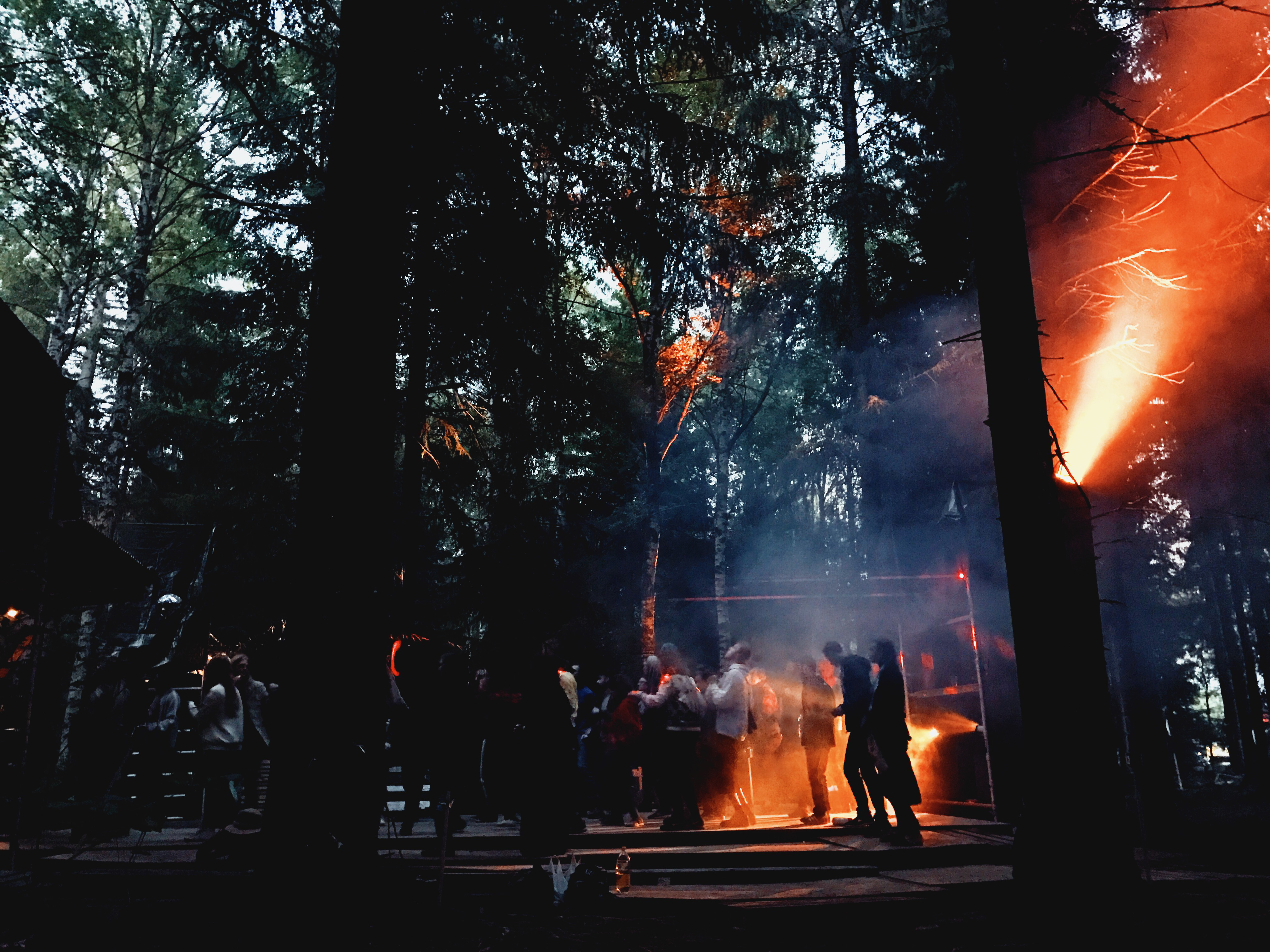 Det bästa med festivalen var att det både var en musikupplevelse och en naturupplevelse. Eftersom musiken jag gillar att gå ut till har en tendens att spelas i gamla industrilokaler var det SÅ härligt att få stå och stompa på en scen mitt ute i skogen medan morgondimman blandades med rök från rökmaskinerna och strålkastarna ackompanjerades av den uppgående solen.

The best part of the festival was that it was both a music experience a nature experience. Because the music I like to go out to have a tendency to only be played in old industrial spaces or sweaty underground clubs, it was SO nice to get to dance in the middle of the forest while the morning fog was mixed with smoke from the smoke machines and the light show was overwhelmed by the rising sun.
Alla roliga människor vi träffade var såklart också ett fett plus. Jag kände verkligen ingen när jag kom dit men åkte hem med flera nya vänner två dagar senare.
All the fun people we met were of course also a big plus. I didn't know anyone when I got there but went home with several new friends two days later.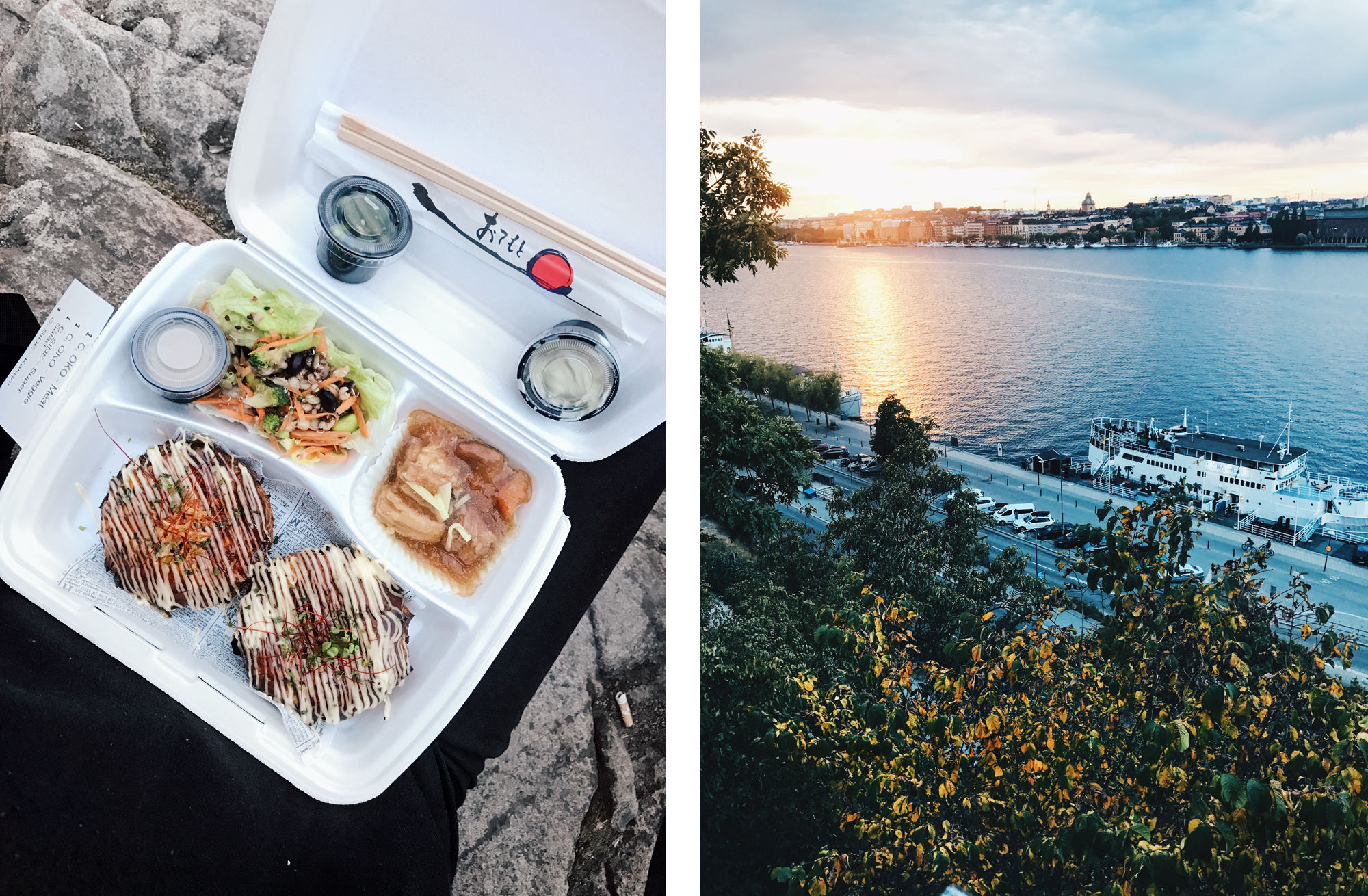 Efter Paris och festival-life var vi rätt utpumpade, så vi bestämde oss för att skippa Norberg-festivalen helgen därpå och istället hänga i Stockholm. Vi tittade på gamla fotografier, promenerade, badade. Jag fick tillfälle att fråga allt jag inte redan visste om Seans uppväxt och för första gången träffa flera av hans äldre vänner (en kväll åt vi någon slags japanska raggmunkar från MamaWolf vid Mariatorget med en av dessa vänner, hade jag bott i stan hade jag garanterat sett till att bli stammis. Någon av er som känner till stället? Sjukt gott!)
After Paris and the festival life, we were super tired, so we decided to skip the Norberg festival and hang out in Stockholm the following week instead. We looked at old photos, walked around, went swimming. I had the opportunity to ask everything I didn't already know about Sean's childhood and for the first time meet several of his older friends (one night we ate Japanese pancakes from MamaWolf at Mariatorget with one of these friends. Promise me to go there if you're in Stockholm and like japanese streetfood!)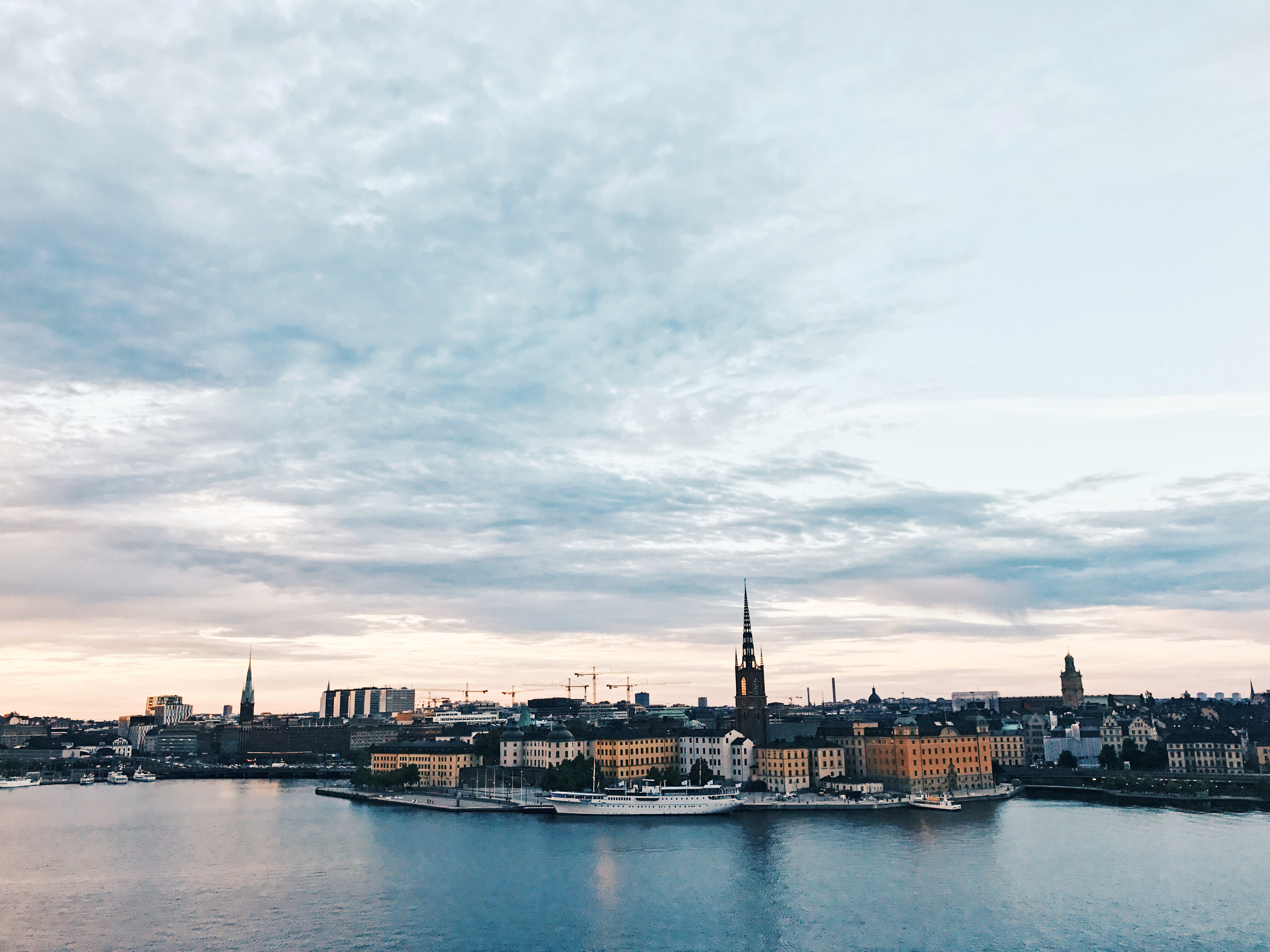 Vissa dagar blev jag i vanlig ordning otroligt rastlös och gjorde det till en vana att vid dessa tillfällen ta långa, långsamma springturer då jag samtidigt pratade i telefon med mamma, pappa och Fanny (och samtidigt uppskatta hur sjukt fint Stockholm är ändå, även fast det är en stad jag har en rätt komplicerad relation till). Jag längtade efter familjen och Umeå så mycket att jag inte visste vad jag skulle göra av mig själv ibland.
On some days I became incredibly restless and made a habit of taking long runs, talking on the phone with Mom, Dad and Fanny (and at the same time appreciate how beautiful Stockholm is, though it's a city I have a fairly complicated relationship with). Sometimes I missed my family and Umeå so much that I didn't know what to do.
Den sista dagen åt vi lunch på Ulla Winbladh efter Seans mammas rekommendation. Förutom den tokigt goda fisksoppan var det bästa med restaurangbesöket att vi av slump hamnat bara ett par bord ifrån Zlatan (troligtvis den enda idrottsman jag faktiskt skulle kunna känna igen) och att Anders Borg råkade ha familjemiddag där samtidigt som oss (lyckligt ovetandes om det stora, välförtjänta mediedrev som skulle drabba honom ett par dagar senare). Morgonen därpå flög vi norrut, mot mina hemtrakter.
On the last day we had lunch at Ulla Winbladh after Sean's mum's recommendation. Besides the very good fish soup, the best thing about that restaurant visit was that we randomly ended up sitting just a few tables away from Zlatan (probably the only athlete I would actually recognize) and that a famous Swedish politican happende to have family dinner there at the same time as us. The next morning we flew north, to my hometowns.