Erkänn att en av de roligaste fördelarna som kommer med våra konsumtions-fokade sociala medier är att det är så lätt att hitta nya märken att kära ner sig i! Det blir svårare och svårare att hitta en anledning att handla på jättekedjorna som ser likadana ut var än i världen man reser och ändå ägs av samma jätteföretag, när kreativa mindre märken nu har en platform att synas på. Helt rimligt tycker jag. På sistone har jag snubblat över flera märken på Instagram som genererat både inspiration och cravings hos mig, därför vill jag såklart dela med mig av mina upptäckter till er i några inlägg framöver! Först ut är dessa tre:
Let's just admit that one of the best benefits that comes with our consumption-obsessed social medias is that it's easier than ever to find new brands to fall in love with! It gets harder and harder to find a reason to shop at the big stores that looks the same wherever in the world you travel and still are owned by the same giant company anyway, when creative smaller brands now have a platform to get publicity. Personally I love this development! Recently, I've stumbled across several brands on Instagram that generated both inspiration and cravings, so now I'm excited to share my discoveries with you in a series of posts. Let's start with these three: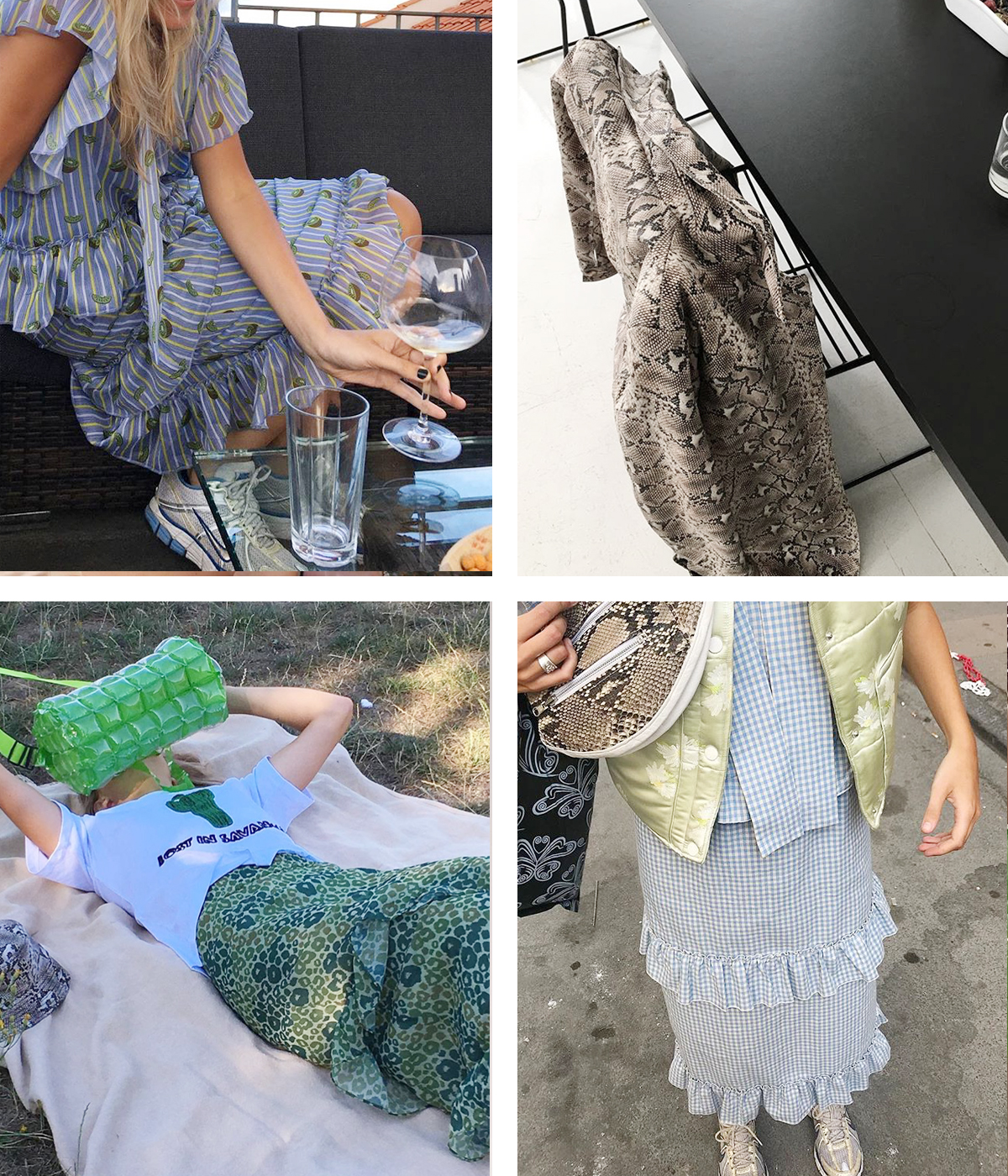 HOSBJERG, ett ungt danskt märke som strålar av stilpepp och och trendkänslighet utan att vara det minsta svåra eller pretentiösa, eller speciellt dyra för den delen. Så sugen på att beställa hem den här jackan i höst.
HOSBJERG, a young Danish brand that radiates style joy and trend sensitivity without being pretentious, or especially expensive. I would love to get my hands on this jacket this fall.
SHRIMPS, ett brittiskt märke som lyckas vara både eleganta och flippade på samma gång. Aningen saftigare priser men ändå ett sortiment där vissa plagg bara är RENT ögongodis (och handväskorna sedan!).
SHRIMPS, a British brand that successfully combines an elegant yet artsy and odd style. A tiny bit more expensive prices, but then again some of the pieces in this collection are pure eye-candy (not to mention the handbags!).
REALISATION PAR- ett Londonbaserat märke inspirerat av och designat för kvinnor. Sjukt härligt feminint och empowering på samma gång. har spanat på den här kjolen hela sommaren.
REALISATION PAR- A London-based brand inspired by and designed for women. Beautifully feminine and empowering at the same time. I've ben craving this skirt ever since I first saw it this summer.
Okej, klart slut! Har ni några favvo-märken att tipsa om på IG?
That's all for now! Do you have any favorite brands on IG?