Årets andra vecka har officiellt börjat. Gissar att många av er även återvänder till jobb och plugg dessa dagar, hoppas ni känner er redo, till och med peppade.
The second week of the year has officially begun! I guess that many of you are returning to work and studies this week. I hope you all feel energized and ready!
Veckans fokus: Mitt plugg börjar i veckan, en biologi och en fysikkurs som kommer löpa parallellt. Jag kommer ANTAGLIGEN få äta upp detta men just nu känns tanken på plugg SÅ kul. Jag har också smida lite planer inför modeveckan nästa vecka, har ett par events och visningar men ska hålla schemat så luftigt som möjligt.
Main focus of the week: My studies starts this week, one biology and one physics course that will run in parallel. I'm actually feeling really excited and curious (let's see how I feel in a month though, haha). I'll also start making a plan for Berlin fashion week next week, I have a few events and shows but will keep the schedule as airy as possible.
Förra veckan: Last week: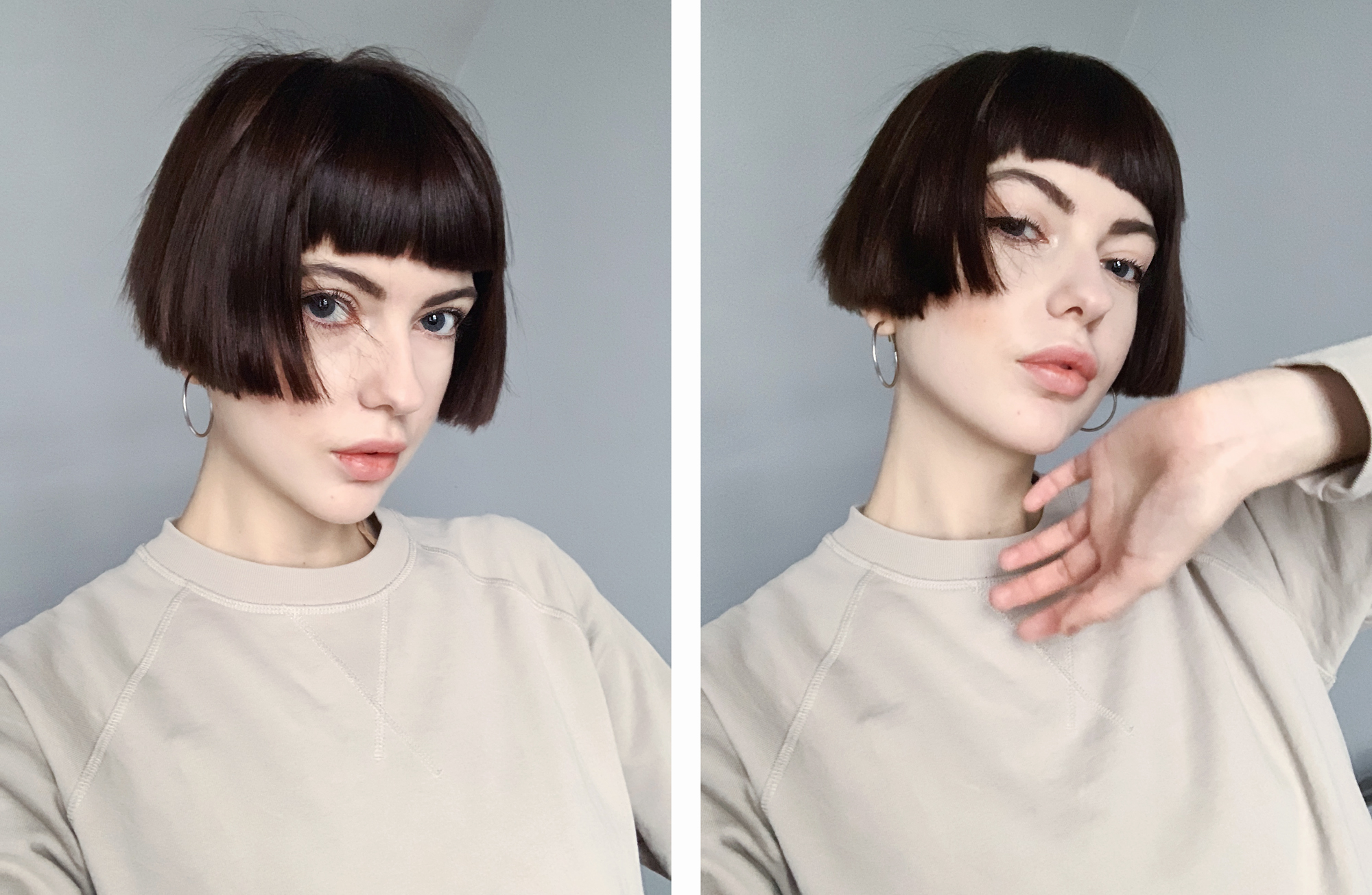 Tror bestämt inte jag visat er min nya frippa? Passade på att låta tony kapa nästan en decimeter i julas, en rekordkort page med rakad nacke. Börjar komma farligt nära pixie-cuten jag drömde om i högstadiet.
I don't think I showed you my new haircut? I asked Tony to cut almost a decimeter a couple of weeks ago. Here it is: a really short (new record for me!) page with shaved neck. I'm getting dangerously close the pixie cut I dreamed about in high school.
Nyårsafton spenderade vi hemma hos två olika grupper fina vänner <3 Att gå genom Neukölln på nyårsnatten var som att färdas genom en krigszon, hade man inte konstant uppsyn riskerade man att träffas av raketerna som flög mellan husen (kidsen här verkar inte så intresserade av att skjuta fyrverkerierna vertikalt).
We spent New Year's Eve with two different groups of our amazing friends <3 Walking through Neukölln on the New Year's night was like traveling through a war zone, if you didn't constantly stay alert you risked being hit by the fireworks flying between the houses (the kids here don't seem so interested in shooting the fireworks vertically).
Veckan passerade utan att jag tog en enda bild, både Sean och jag har ju varit krassliga. Men i lördags åkte telefonen fram! Då var vi ett gäng som hjälpte Emma att flytta.
The week passed without me taking a single picture, both Sean and I were sick. But on Saturday, I was on my feet again! Some friends and I helped Emma move in to her new flat.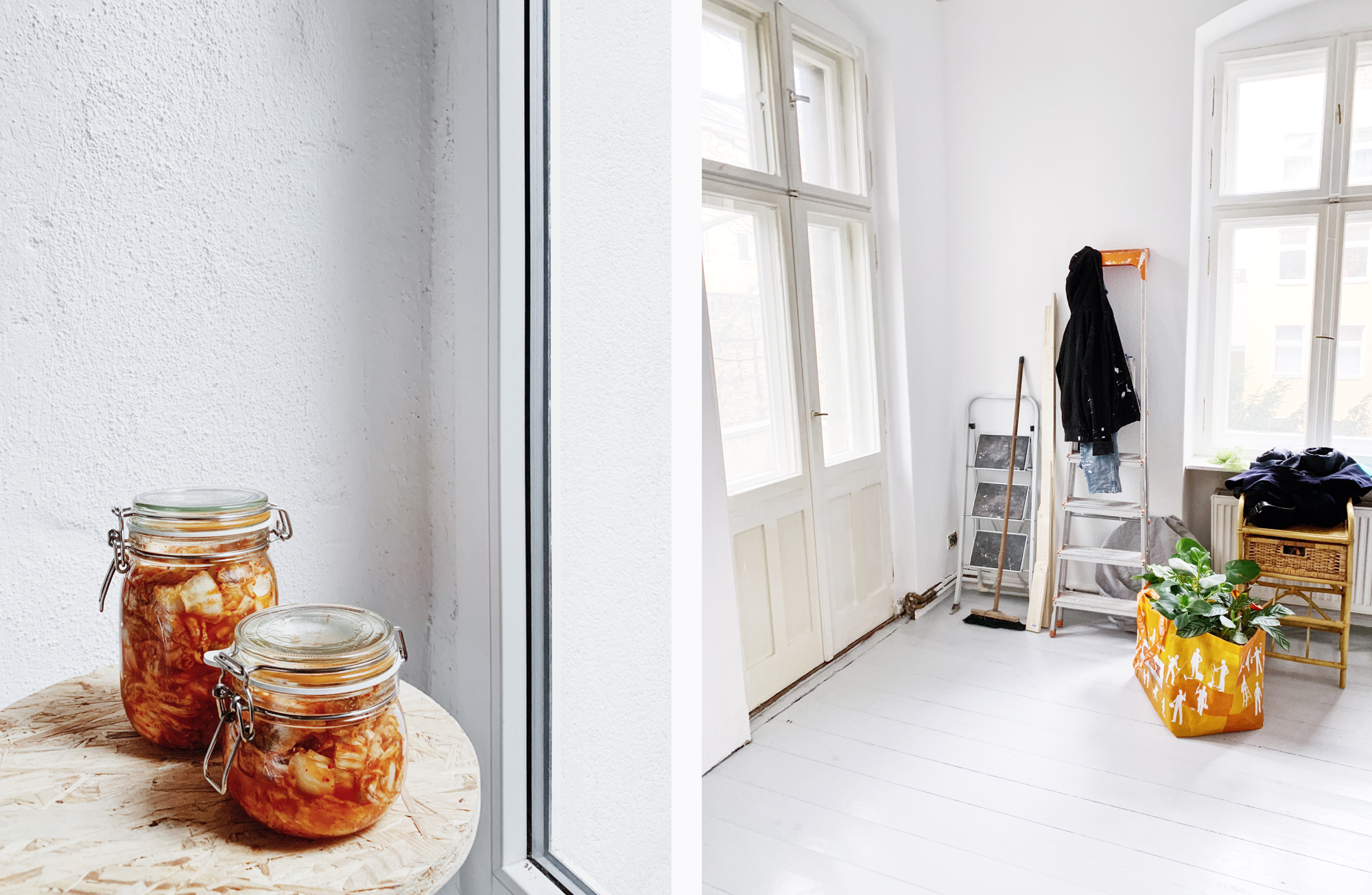 Hon har spenderat de senaste helgerna med att slipa golv och måla väggar, golv och tak i sin nya lägenhet. Kolla vad fresh! Visst blir man sugen på att renovera något? Haha.
Till höger ser ni vår första batch med hemmagjord kimchi (!!), som vi började igår. Om några dagar är de färdiga att ätas. Om det blir bra ska jag såklart dela recept och tips med er Är SÅ pepp på kimchiåret 2019, haha.
She has spent the past weekends painting walls, floors and ceilings in her new apartment. Look how fresh! Makes you want to renovate something, huh? Haha.
On the pic to the right, you see our first batch of homemade kimchi (!!), which we started yesterday. In a few days they'll be ready to eat. If it turns out good I'll (of course) share recipe and some tips with you. Gosh I can't wait to try them, I'm such a kimchi addict.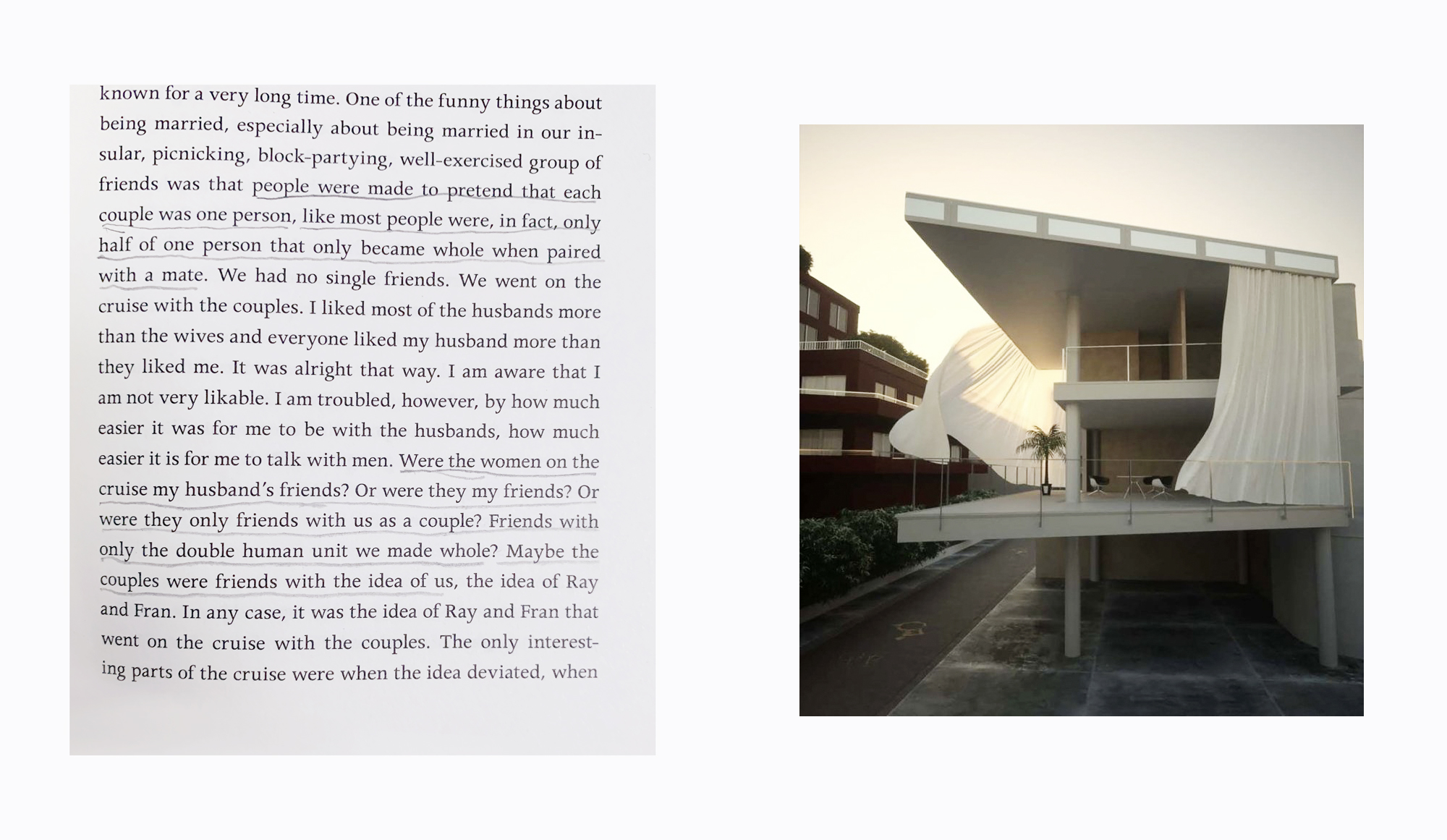 Veckans fina: 1. En sida ur Belly Up som jag hummade instämmande med igårkväll. Rita Bullwinkel sätt att skriva är så rått och träffande, med en hundraårings vishet men ändå en flippad ung kvinnas röst. ÄLSKAR henne. 2. Curtain wall house, Shigeru Ban. JA tack.
Two nice things: 1. A page in Belly Up that I hummed in agreement with last night. Rita Bullwinkel's way of writing is so raw and genuine, with a hundred-year-old's wisdom but still an odd young woman's voice. I LOVE her. 2. Curtain wall house, Shigeru Ban. Plz can I move in?
Veckans film: Blackkklansman, man älskar ju sanna historier. Se den!
This week's movie: Blackkklansman, gotta love "based on a true story"-movies. Watch it!
Sådärja, nu ska jag gå en sväng till apoteket på jakt efter något åt min sjuka bf. Tusen pussar.
Okay, that's all for now. Now I'm off to the pharmacy in search of something to make my sick boyfriend feel better. Thousand kisses.