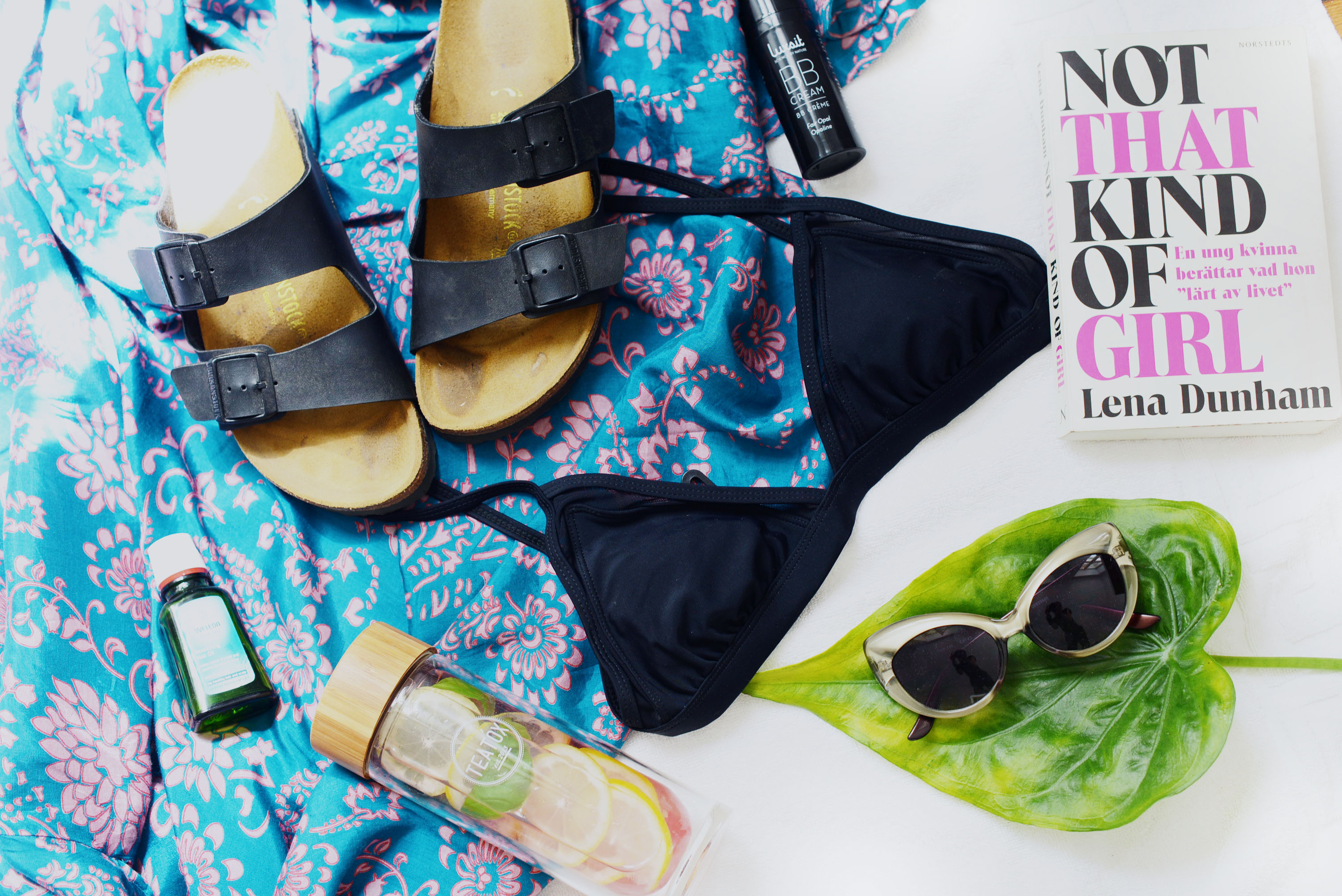 Bikini top and cateyes- Forever21
Här är några av mina essentials i ryggsäcken såhär i sommartider. En bekväm bikini (man vet aldrig när det blir läge att sola/bada lite), bra bok, ett par solisar med skönt ljus (har snöat in mig helt på cateyes i år, älskar dessa från forever21!), hårolja från weleda för sol-torrt hår, smaksatt vatten (i termos från teatox) och bb-creme från Luxsit med spf. Plus mobil, pengar och sådant småskräp (läs: tuggummin och snacks) som alltid finns i väskan ändå. Vilka är era sommar-måsten?
Here are some of my essentials in my backpack now in the summertime. A comfy bikini (you never know when you wan to take a spontaneous swim/sunbathe), a good book, a pair of sunnies with nice light (I have a big crush on cateyes this year, I love these from Forever21!), hair oil from Weleda for dry hair, lemon+berry water in my thermos from teatox, and BB cream from Luxsit with SPF. Plus phone, money, and random crap (read: chewing gums and snacks) that's always in the bag anyway. Which are your summer must-haves?
This post is a friendly collaboration with Forever21