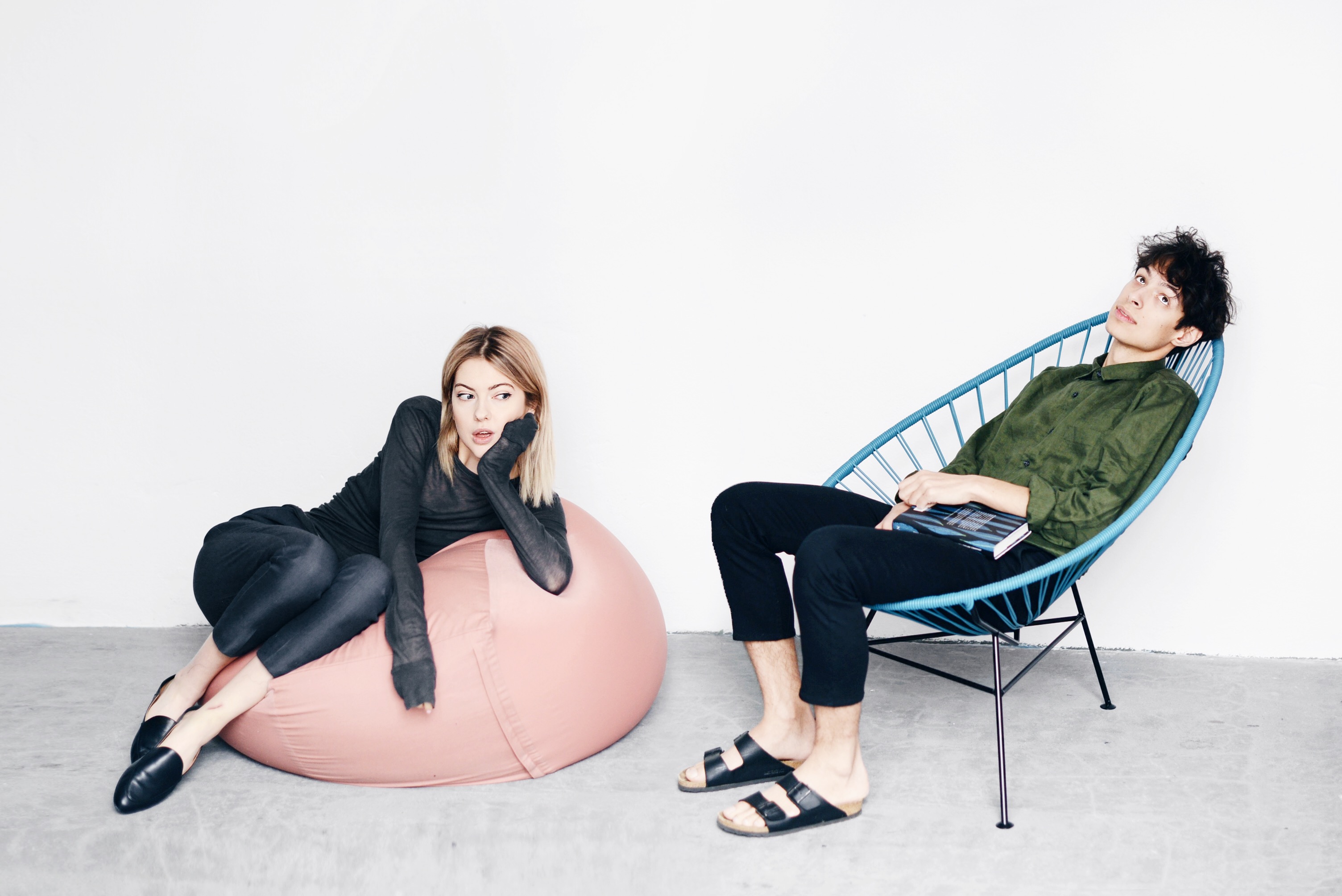 Okej, ni är flera som bett mig skriva om hur det har varit att flytta ihop med Sean, och bett om tips för hur man får sambo-livet att funka så bra som möjligt. Detta är ett väldigt svårt och individuellt ämne, men detta är vad jag har lärt mig av våra månader tillsammans.
Okay, many of you have wanted me to write about how it's been to move together with Sean, and asked for tips on how to make life living together easier. I'd say that is very individual, but this is what I've learned from our months together:
– För oss var det väldigt naturligt att jag flyttade in i hans lägenhet, eftersom han nyss köpt en stor lägenhet i Berlin där vi båda ändå ville bo (min tredjehands- studentetta i Göteborg var inte lika lockande). Om man flyttar in hos någon är det lätt att känna sig som en gäst, för att undvika det kan det vara bra att investera i en möbel tillsammans, eller att möblera om så att lägenheten känns lite som "bådas".
– It was very natural for me to move into his apartment because he had just bought a bigger apartment in Berlin where we both wanted to live (my third hand student studio in Gothenburg wasn't really an option). Moving in to someones apartment makes it easy to feel like a guest. To avoid that, it may be good to invest in some new furniture together, or to refurbish so that the apartment feels like it's both's.
– Snacka igenom pengar-frågan direkt. Vi brukar spara kvitton på alla inköp som är gemensamma och dela upp den kostnaden i slutet av månaden. Jag skulle vilja påstå att jag och Sean är ungefär lika dyra i drift så vi delar allt på hälften, men jag känner par som till exempel delat upp matutgifterna beroende på hur mycket man äter.

– Talk about your budget strategy right away. We usually save receipts on all purchases that are food/household stuff and split the cost at the end of the month. I would like to say that Sean and I "costs" around the same every month so we split everything 50-50, but I know couples who, for example, split up food costs depending on how much they eat.
– Ge varandra egentid. Vi är nog rätt dåliga på detta, eftersom vi nästan alltid befinner oss i samma rum som varandra. Men som jag skrev för några veckor sedan så är det lika mycket tiden man spenderar i hop som tiden man spenderar isär som bygger förhållandet, tycker jag. Bli inte kränkt om din partner behöver vara ifred lite.
– Give each other alone-time. Sean and I are probably bad at this because we are almost always in the same room, but as I wrote a few weeks ago, both the time you spend together and the time you spend apart is important for the relationshipk. Don't feel offended if your partner says that he or she wants to be alone for a while.
– Ha tålamod med varandra och var beredd på att kompromissa. Är man med varandra hela tiden kommer man oundvikligen stöta på varandras mindre charmiga sidor ganska snabbt- var inte så känslig. Ta inte vanligt tanklöst beteende eller stress-misstag på så stort allvar, ge varandra utrymme att göra fel (det är när man känner sig som sämst det är svårast att vara omtänksam och trevlig, tänk på det). Sean är nog mer "artigt" lagd än vad jag är, vissa beteenden som jag hade i början som han störde sig på berodde helt enkelt på oavsiktlig tanklöshet från mig. Då är det bättre att uppmärksamma mig på det än att gå och störa sig på det.
– Be patient with each other and be prepared to compromise. If you are together all the time, you will inevitably encounter each other's less charming sides fairly quickly – don't be so sensitive about it. Don't take thoughtless behavior or common stress mistakes so seriously, give each other space to make mistakes (keep in mind that it's when you're feeling the worst, it's hardest to be caring and nice).
– Glöm inte att umgås aktivt! Gå på dejt, se en film på bio eller gå på bar bara ni två. När man är med varandra hela tiden är det lätt att glömma att "umgås aktivt", att konversationerna kommer att handla om hur man ska sortera tvätten och vem som ska gå och köpa mjölk, och man glömmer att ge varandra kvalitetstid.

– Do not forget to hang out actively! Go on a date, watch a movie at the cinema or go to a bar just the two of you. When you're together all the time it's easy to forget to "socialize actively", and that all your conversations ends up being about how to sort the laundry and who's turn it is to go and buy milk. Don't forget to give each other quality time.
Har ni några bra flytta ihop-tips? Shoot!
Do you guys have any good moving together tips? Shoot!