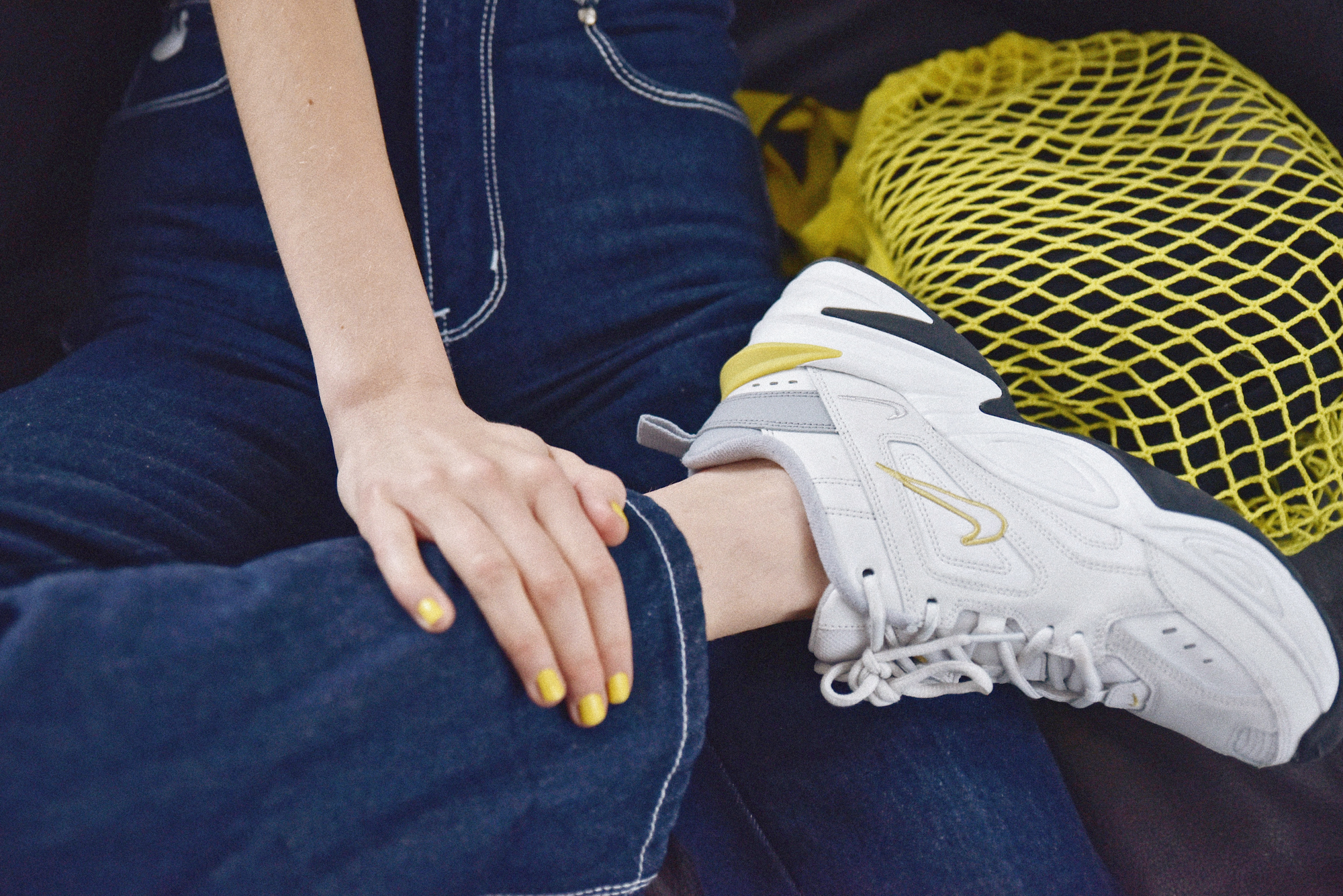 Sneakers- NIKE tekno mk2 (adlink), pants- second hand, tee- Chiquelle
Söndagshej! En ruskigt simpel outfit som kommit att bli en go-to klädsel för mig just nu. Skorna är sprillans!
Spenderar dagarna här i Stockholm med att odla bakterier, memorera cellens proteinsyntes, äta svenska chips, promenera med mamma och Charlie i snön och umgås med nära och kära. Känns som att jag befinner mig i någon slags breaking point-situation i livet nu (eller känns det så i början på varje år?) och det är befriande. Hur mår ni?

Hey guys. Here's a terribly simple-but-comfy outfit that has become a go-to look for me. The shoes are brand new!
I'm spending my days here in Stockholm growing bacterias (a school experiment), memorizing the cell's protein synthesis, eating Swedish chips (so much better than the range in Berlin), taking long walks in the snow with Charlie and mom and spending time with loved ones here. I kinda feel like I'm in some sort of breaking point in my life now and that feels liberating. How are you guys today?