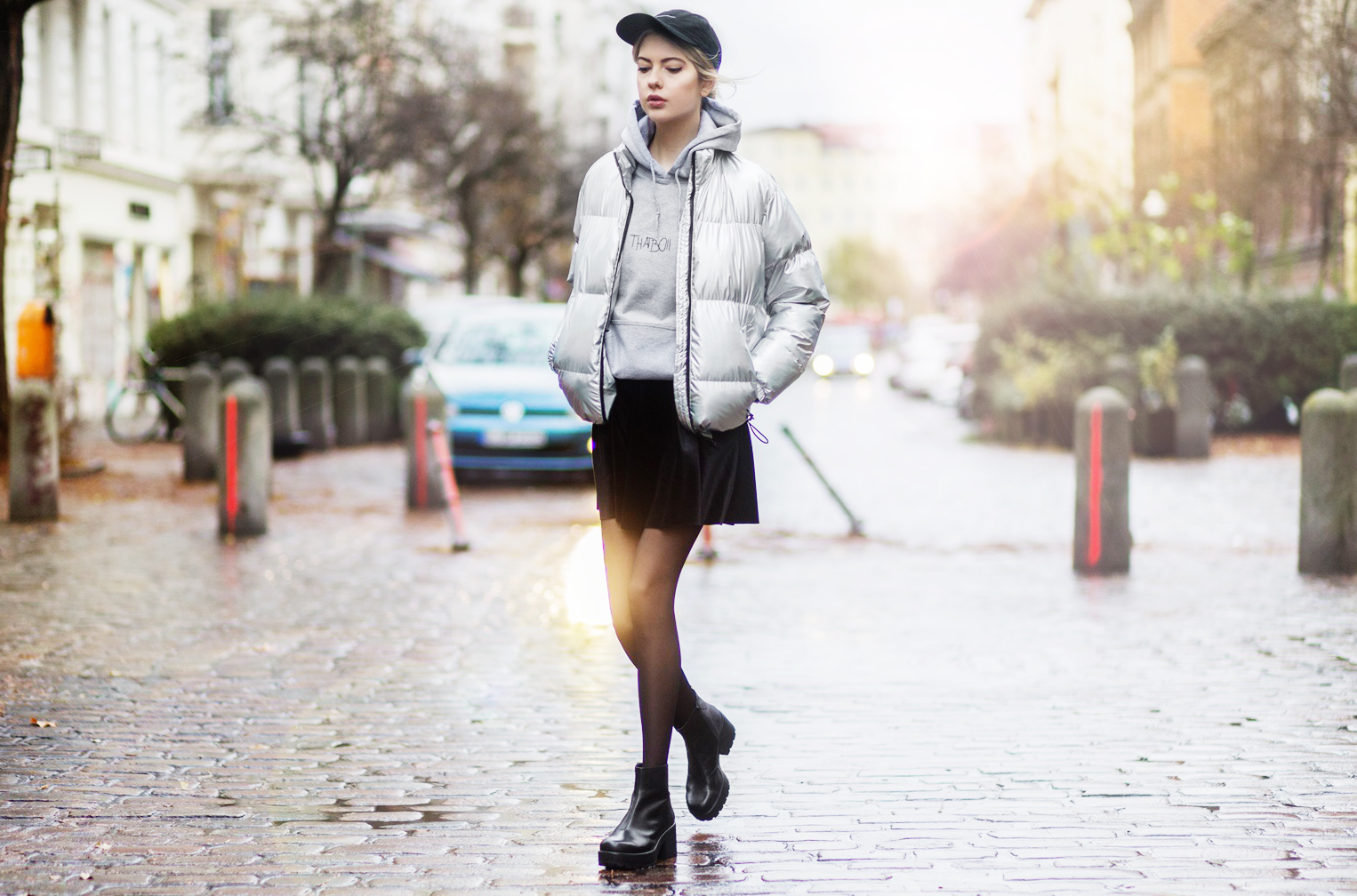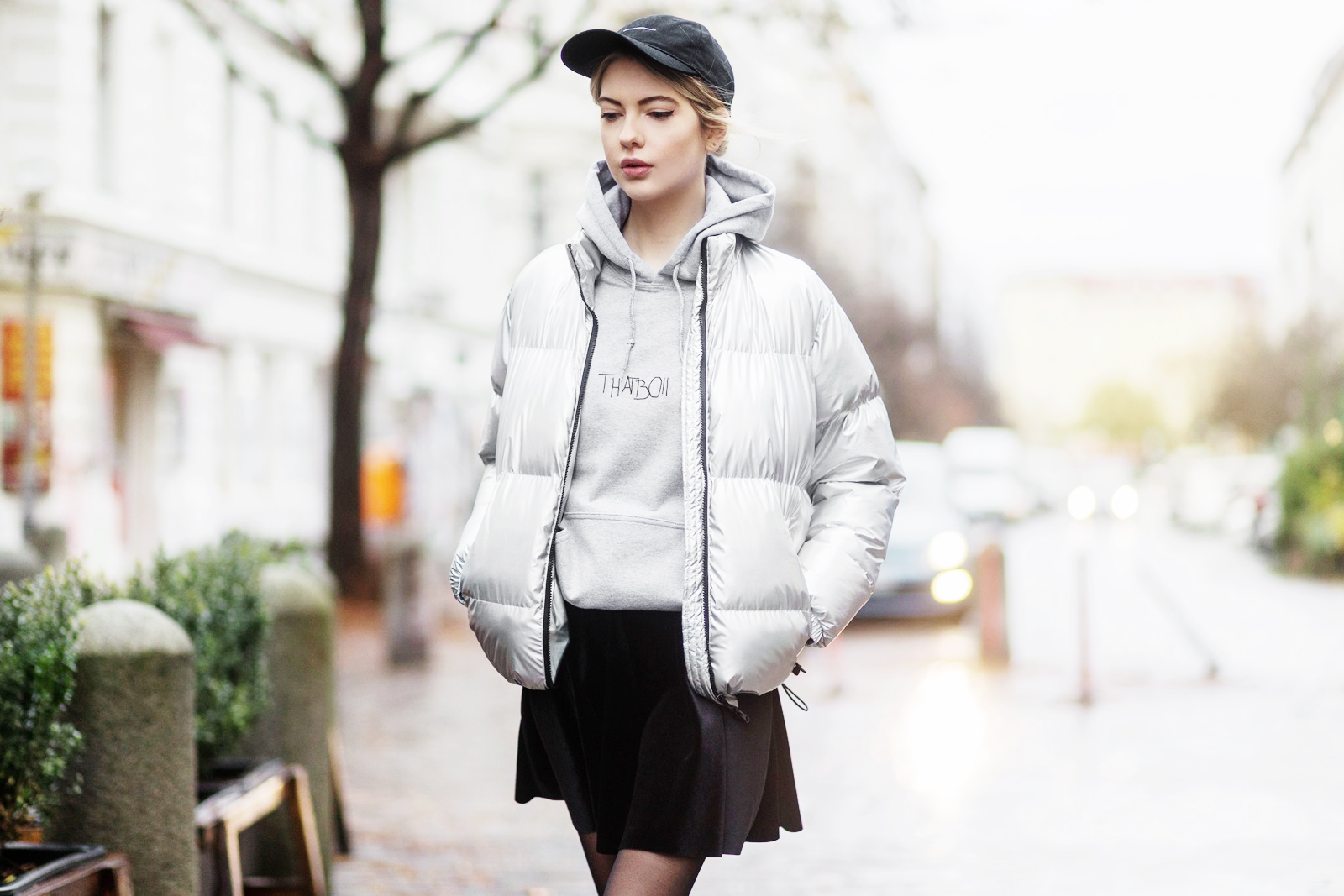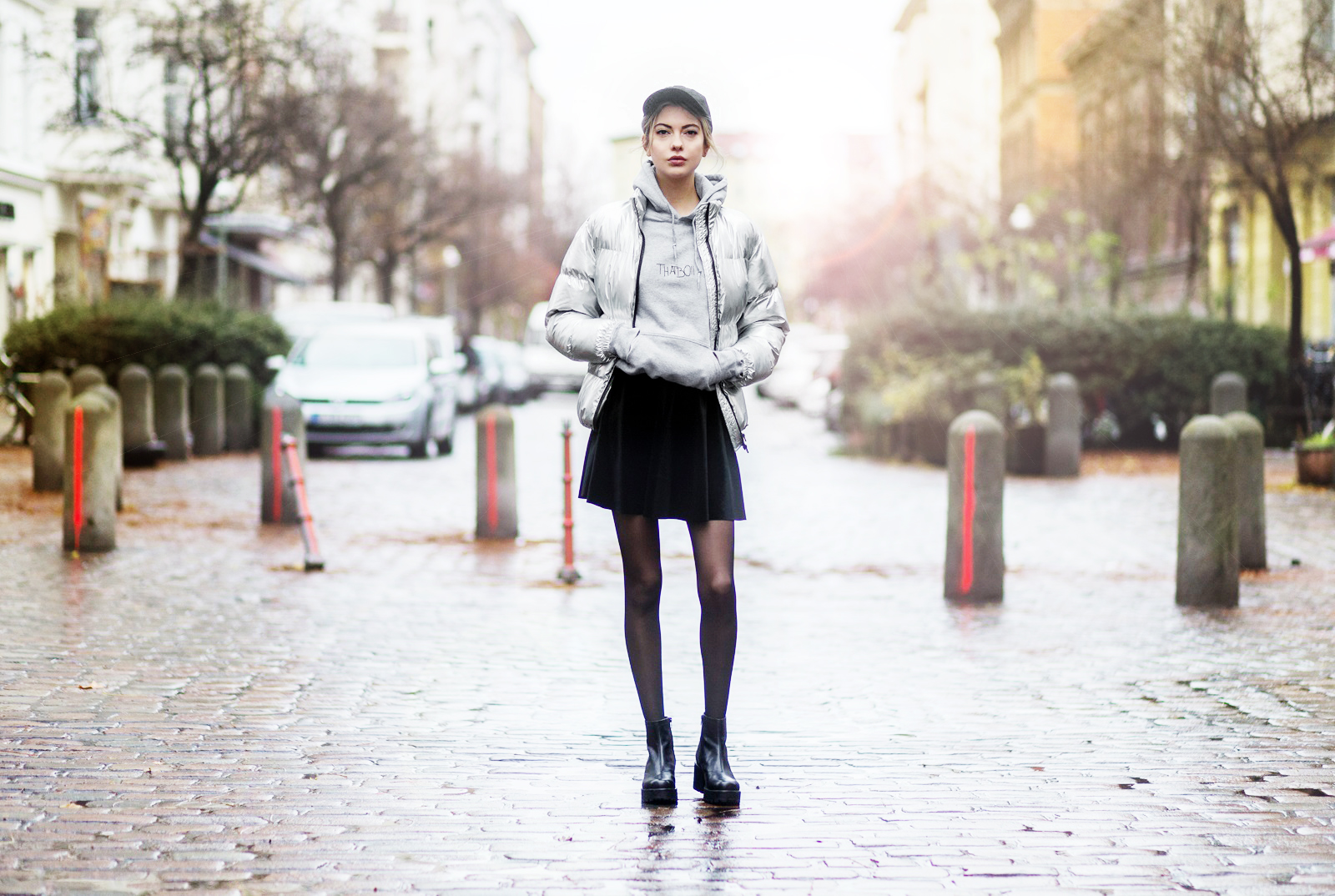 Jacket- Brixtol
 Skirt- Nobody's child
 Shoes- Sarenza
 Hoodie and cap- ThatBoii
Hejhallå! Sitter i skolan och pysslar med annonser och analytics som vanligt. Har långdag idag, och hade dessutom tänkt svänga förbi gymmet och yoga lite efter skolan. Men vi får se hur ambitiös jag känner mig efter ytterligare 4 timmars plugg, haha. Träningsvärken efter bodypumpen förra veckan var helt otrolig, kunde verkligen inte fungera ordentligt de efterföljande två dagarna. Kunde KNAPPT stå på alla fyra utan att skaka i armarna. Ett tydligt tecken på hur desperat jag behöver aktivera kroppen igen. Dessutom vore det kul att ha lite biceps nu när jag vill visa upp min tatuering mest hela tiden, haha.

Hello hi! I'm sitting in school and working with ads and analytics as usual. We have a full day today, and I'm also planning to swing by the gym for some yoga when we finish. But we'll see how ambitious I feel after 4 more hours of studies, haha. My muscle soreness after the bodypump last week was incredible, I didn't function properly the next two days. I could barely stand on all fours without shaking arms. A clear sign of how desperately I need to activate my body again, I know. Moreover, it would be fun to have some biceps now that I want to show my tattoo all the time, haha.