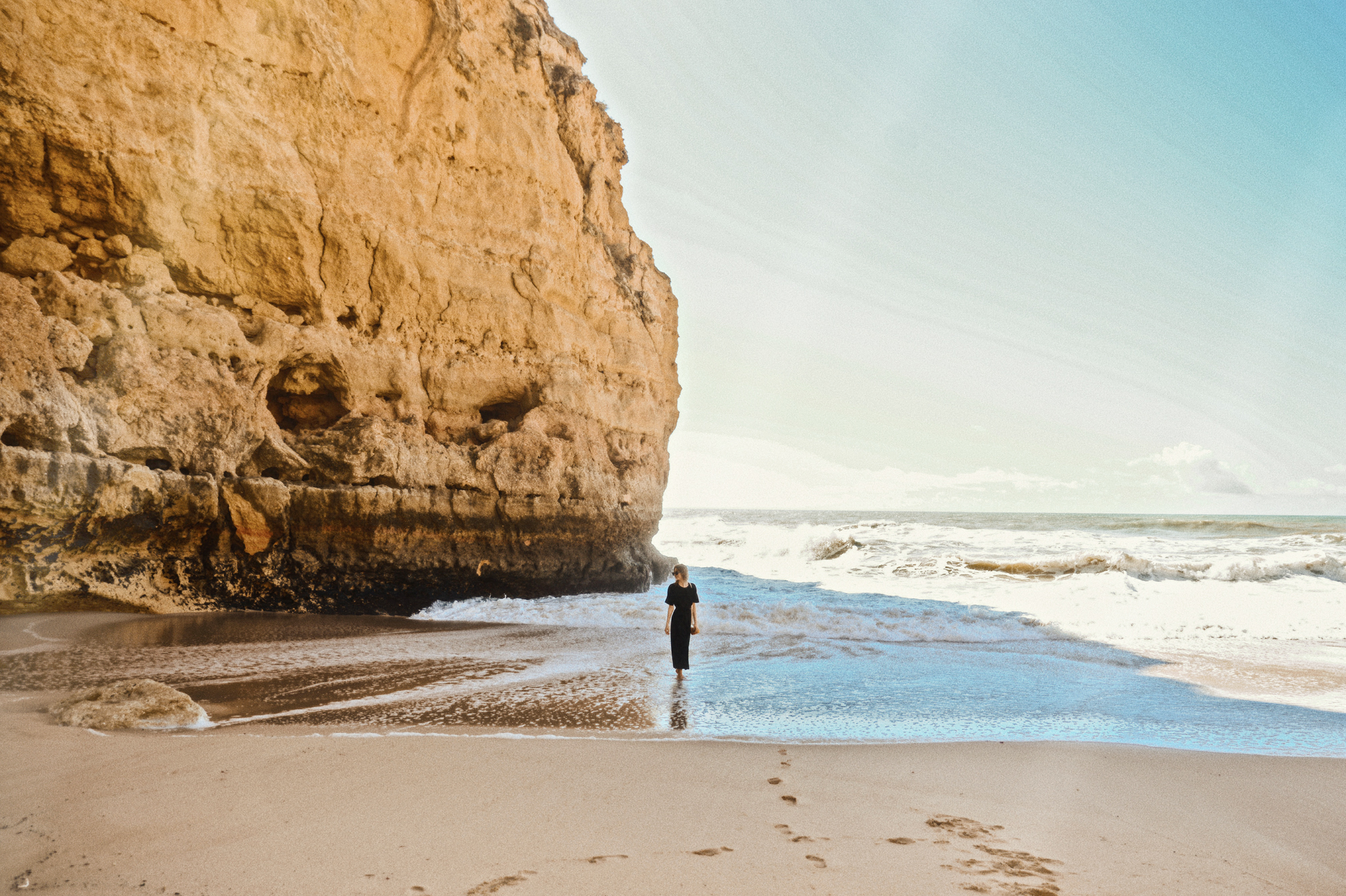 Jumpsuit- Monki, sunnies- Ace and Tate
Ett litet time-hop tillbaka till Portugal: Den här morgonen var stranden helt obefolkad. Solen hade ännu inte nått sin fulla styrka men tack vare de skyddande klipporna som ramade in vår lilla vik var luften ljummen och alldeles stilla trots de dundrande vågorna. Vi åt frukt och utmanade varandra att klättra på de sträva klippväggarna.

A little time hop back to Portugal: This particular morning, the beach was completely uninhabited. The sun hadn't yet reached its full strength, but thanks to the huge, protecting rocks surrounding our small bay, the air was lukewarm and still despite the thundering waves. We ate fruit and challenged each other to climb high up on the cliffs.
Hej söndag! Hur mår ni? Idag ska jag på en workshop som tydligen ska ge mig ett inre uppvaknande genom andningstekniker. Även om en rastlös skeptiker som mig inte kommer nå totalt inre zen kanske jag kommer hem mentalt förberedd för den fuuuullspäckade arbetsveckan som väntar imorgon, haha. Återkommer angående det. KRAM!

Hey Sunday! How are you guys? Today I'm going to a workshop which apparently is supposed to give me an inner awakening through breathing techniques. Even though a stressed out soul like me probably won't reaching a total inner zen, maybe I'll get mentally prepared for the busy working week starting tomorrow, haha. I'll let you know how it was later. HUGS!