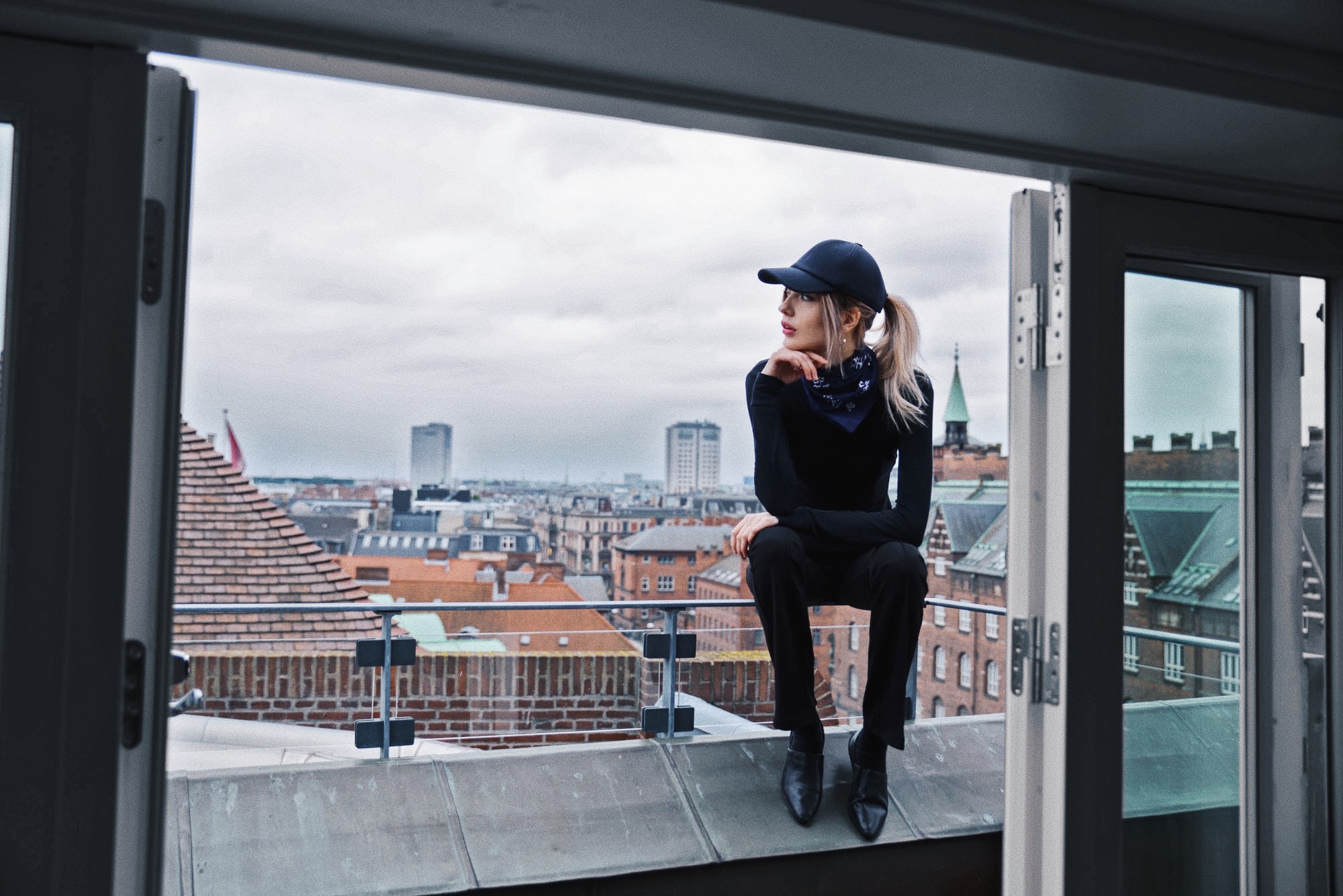 Shoes- Vagabond, scarf- Beyond Retro, cap- Acne, turtle neck- Topshop
Ni vet känslan då man haft en riktigt panghelg och kan hämta pepp och energi i minnena från allt man upplevt? Ungefär så känner jag idag. Vi kom hem till lägenheten sent igår efter att på ett magiskt vis lyckats väga av jobb, vänner, fest och turistaktiviteter på ett nästan perfekt vis under vår lilla Köpenhamn-weekend.
Ska visa er massvis av bilder senare, men idag får dessa snapshots från balkongen på vårt hotellrum på Scandic Palace räcka. Veckans weekly update kommer imorgon! Puss.
You know the feeling when you've a really awesome weekend and u get motivation and energy just by thinking about everything you've experienced? That's pretty much how I feel today. We came home to our apartment late yesterday after being able to balance work, friends, partying and tourist activities in a pretty perfect way during our little Copenhagen trip.
I promise to show you a lot of pictures later, but today these snapshots from the balcony of our hotel room at Scandic Palace is enough. I'll post the Weekly Update of this week tomorrow! Kisses.