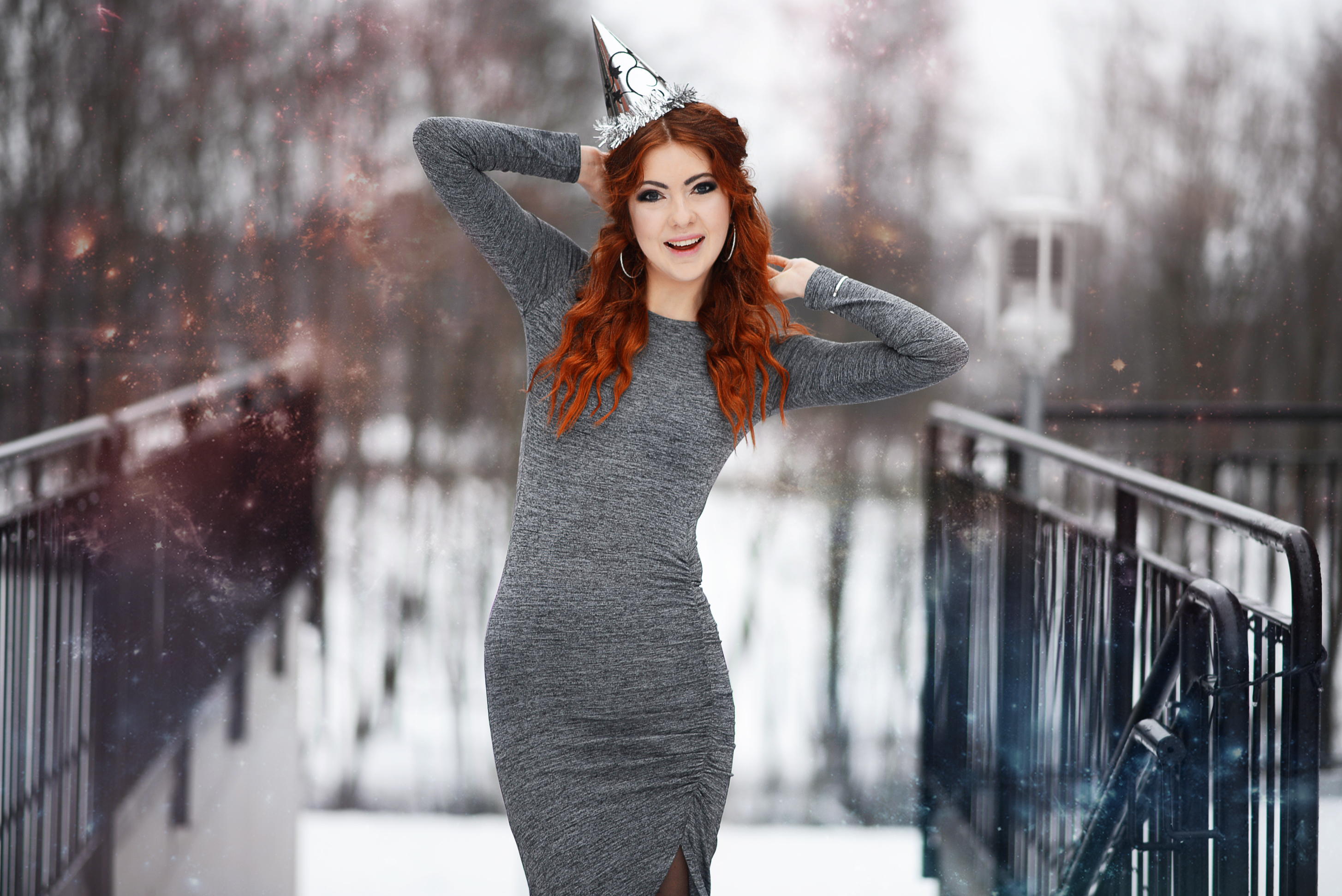 Kan ni fatta att nyårsafton bara är tre dagar bort nu? Insåg precis att det är hög tid att börja med min årliga tillbakablick. För ett år sedan, när jag skulle göra en tillbakablick på 2013, skrev jag såhär om året som passerat:

"År 2013 har lätt varit det mest händelserika året i mitt liv hittills! Det känns verkligen som att jag fått tio års erfarenheter under dessa tolv månader – jag har lärt mig så mycket och utvecklats som person. Först och främst har detta varit ett år fyllt av resor. Jag har besökt New York två gånger, London två gånger, Berlin tre gånger, Milano, München, Antwerpen, Turkiet och sist men inte minst Seoul. Om någon för ett år sedan hade berättat för mig att jag skulle sommarjobba som snowboard-modell i Sydkorea så hade jag tappat hakan, hur otippat var inte det?
Någonstans mellan våren och sommaren fyllde jag 18 med allt vad det innebär. Jag har tagit mig några kliv närmare vuxenvärlden, fått ett riktigt bankkort, provat det där med att gå på krogen och flyttat in i en fin liten etta. På kärleksfronten har det varit lugnt. Jag har inte förälskat mig i några pojkar, däremot har jag funnit staden i mitt liv: Berlin. Plötsligt har jag fått ett framtidsmål som hägrar efter studenten och det känns så himla bra. Nu är jag så redo att ta reda på vad 2014 har att erbjuda"
Livet snurrar bara snabbare och snabbare. Åter igen måste jag säga att det gångna året har varit det mest händelserika året i mitt liv hittills, på så många plan. De kommande dagarna ska jag snabbspola dessa 12 intensiva månader här i bloggen, allt från pendlandet till Stockholm som panellist i en av svt:s talkshows, studenten, alla fantastiska sommarkvällar med syrran och vänner, känslor jag inte visste att jag kunde känna, att bli egenföretagare, mitt första val, att flytta utomlands. Vilken resa!
Can you believe that New Year's Eve only is three days away now? I just realized that it's about time to start making my annual recap. A year ago, when I was about to make a look back at 2013, I wrote this about the year that has passed:
"Year 2013 has probably been the most eventful year of my life so far! It really feels like I've had ten years of experiences during these twelve months – I've learned so much and developed as a person. First of all, this has been a year full of travels. I have visited New York twice, London twice , Berlin three times, Milan, Munich, Antwerp, Turkey, and last but not least, Seoul. If someone had told me a year ago that I would have a summer job as a snowboard model in South Korea, I would have laughed. How unexpected wasn't that?
Somewhere between the spring and summer I turned 18, with all that implies. I've taken a few steps closer to the adulthood, got a real debit card, started going out and moved into a nice little apartment.
When it comes to love, this has been a quiet year. I haven't fallen in love with any boys, however, I have found the city in my life: Berlin. Suddenly I've got a future plan to look forward to after my graduation and it feels so good. Now I am so ready to see what 2014 has to offer!"
My life just spins faster and faster. Again, I must say that the past year has been the most eventful year of my life so far, in so many ways. The next few days I'll recap these 12 intensive months here in my blog, everything from working as a panellist in a talk show in Swedish television, my graduation, all amazing summer nights with my sister and friends, feelings I never knew I could feel, becoming self-employed, my first election, moving abroad. What a ride it has been!