3… 2…. 1…. weekly update! Låt oss kika på vad som hände förra veckan:

3…2…1… weekly update! Let's have a look at what I did last week: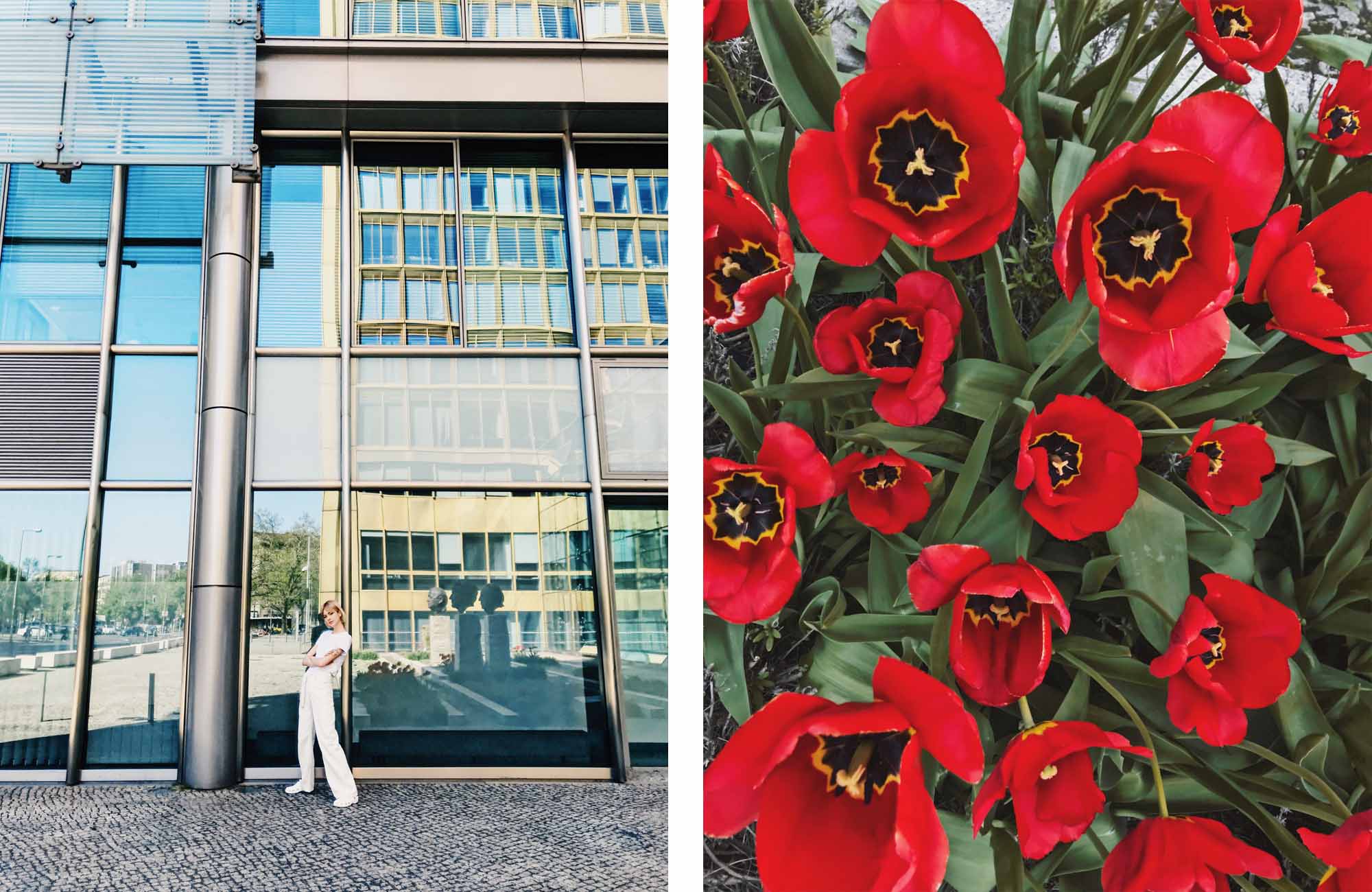 Förra veckan hade jag tusen bollar i luften. Många olika fotouppdrag skulle plåtas, och även om det kändes lite stressigt kan man inte annat än att känna sig SÅ inspirerad av det härliga foto-vädret som erbjuder allt från morgondis, skarp sol, skugg-effekter och gyllene kvällsljus. #blessed

Last week was a really busy week. We had a bunch of photo assignments to shoot, and though it felt a little stressful, I was so so inspired by the beautiful photo-weather we have this time of the year. We get to play with everything from morning fog, sharp sunshine, shadow effects and golden evening light without having to freeze for a second. #blessed
Tre personer som satte guldkant på långa jobbdagar med sin närvaro.
Three people who added a silver lining to my long working days.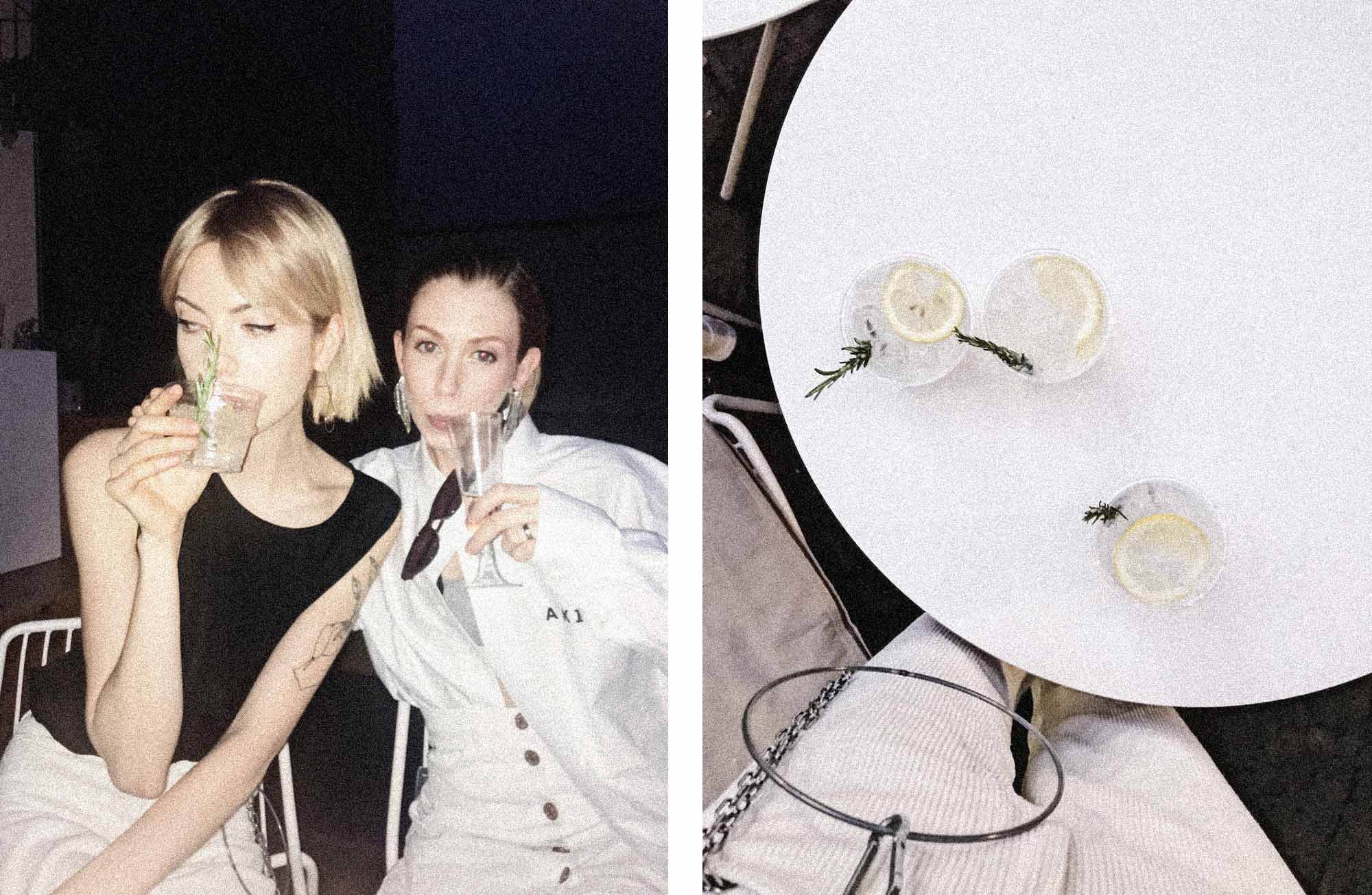 Slutet av veckan ägnades åt pressdagarna! Kameran fick följa med oss runt så jag tänkte berätta mer om dem i ett egen inlägg senare i veckan. Efter sista agentur-besöket avrundade vi alltsammans med Jenny och David på en lanseringsfest i våra hoods. Det var så varmt ute att jag hade linne på mig ända fram tills elva då vi strosade hemåt.
Thursday and Friday was the press days here in Berlin. I brought the camera around so I'm going to write more about that in a separate post later this week. After the last agency visit, we rounded it all up with together with Jenny and David at a launch party in our hoods. It was so warm outside that I could wear my tank top without jacket until eleven, when we strolled home.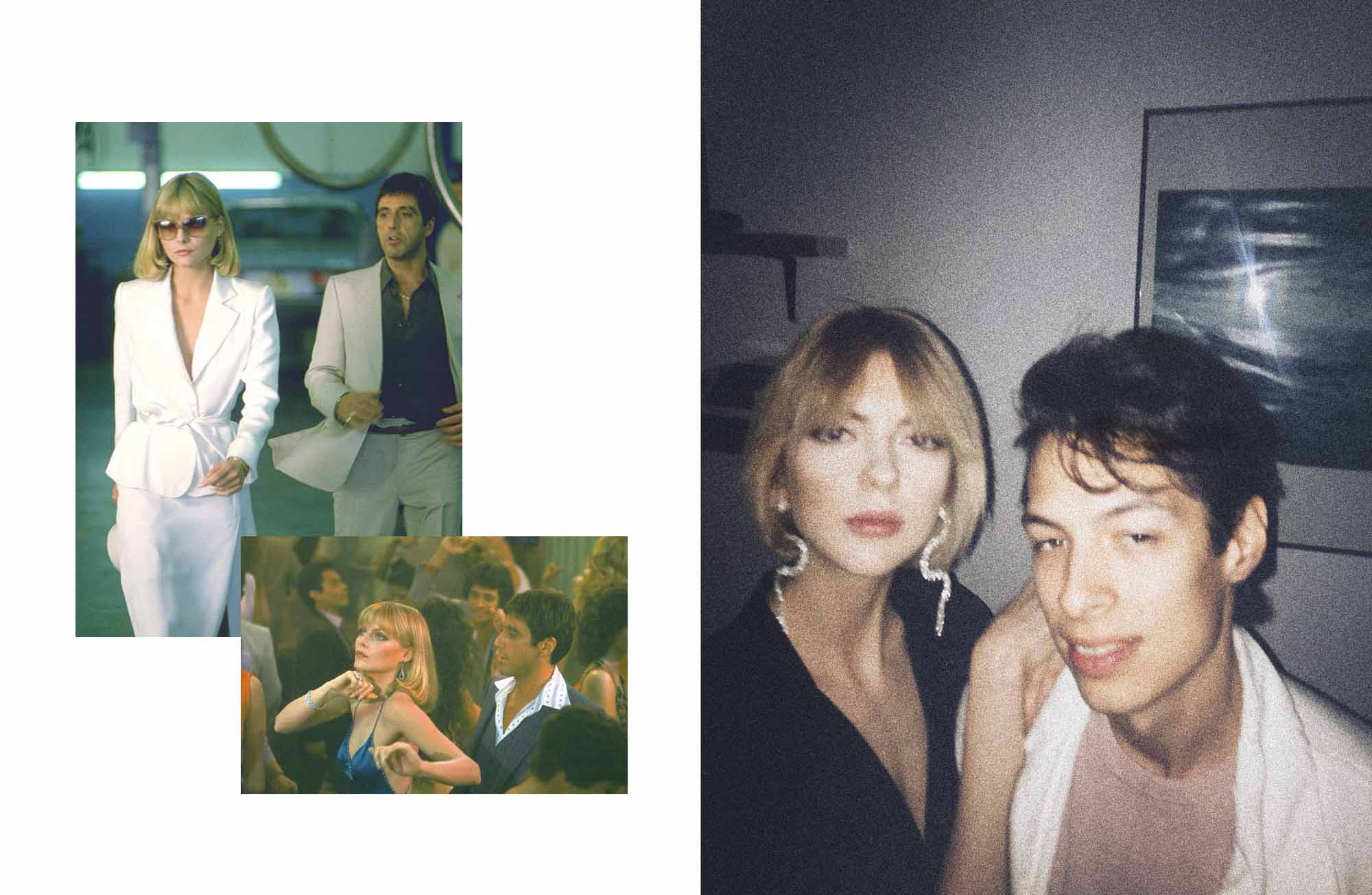 Sedan kom helgen! På lördagskvällen gick vi på fest med ledorden: 1988, Miami och glam-disco. Genialiskt tema. Tony hjälpte oss att styla fantastiska 80's-frillor a lá Michele Pfeiffer och Scarface (SÅ dålig bild, haha, men tro mig när jag säger att vi kände oss 100% top notch).
And then the weekend came! On Saturday night we went to a party with the theme: 1988, Miami and Glam Disco. Tony helped us with making amazing 80's hairstyles a lá Michele Pfeiffer and Scarface (SOoo bad picture, haha, but at least we felt 100% top notch).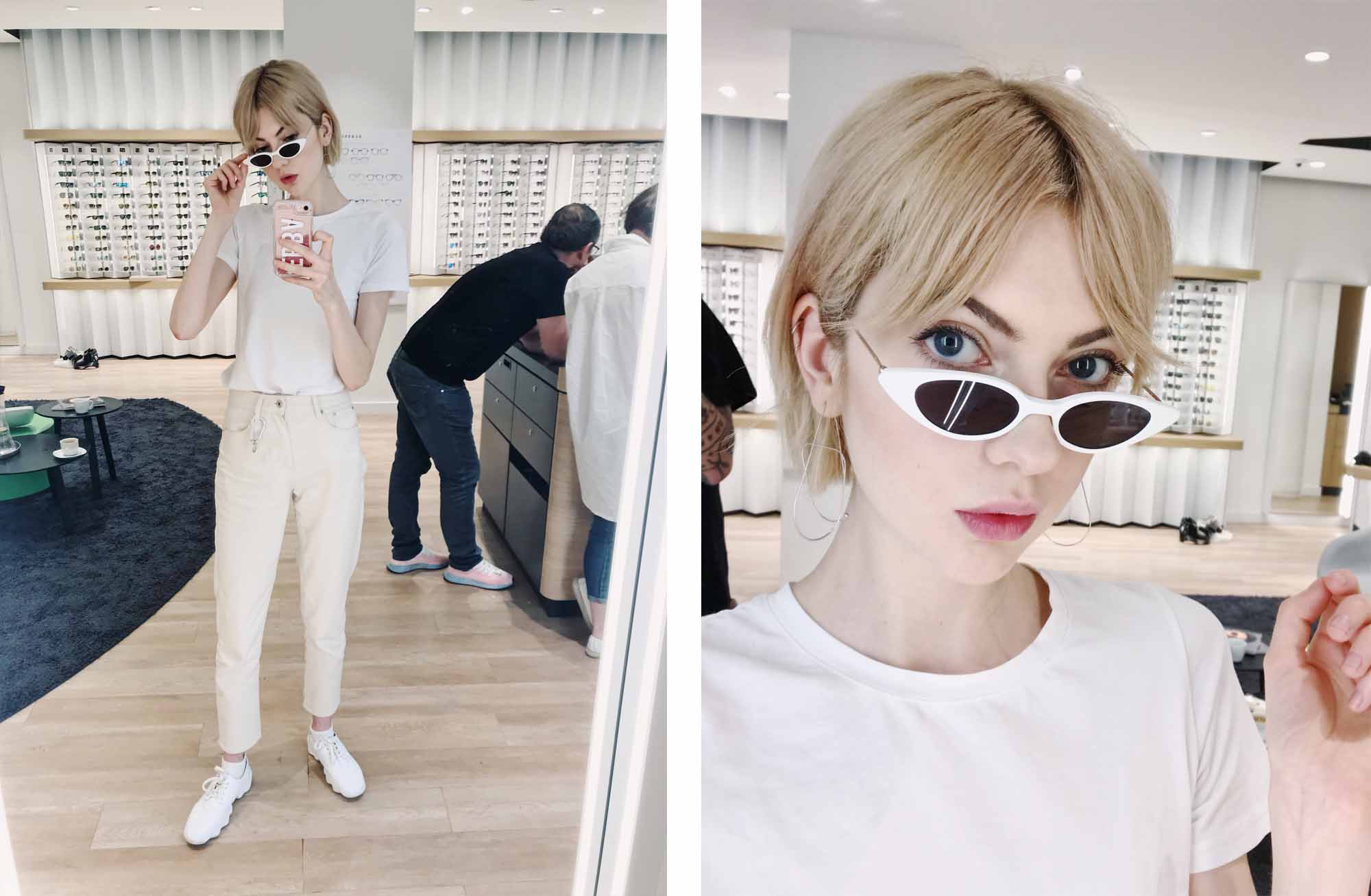 Söndagen kom och jag spenderade dagen med projektet jag nämnde igår. Får fortfarande inte avslöja för mycket, men bilderna ovan kan nog ge er en hint om vad det hela handlar om.
The sunday came and I spent the day with the project I mentioned yesterday. Still can't reveal too much, but the pictures above may give you a hint of what it's all about.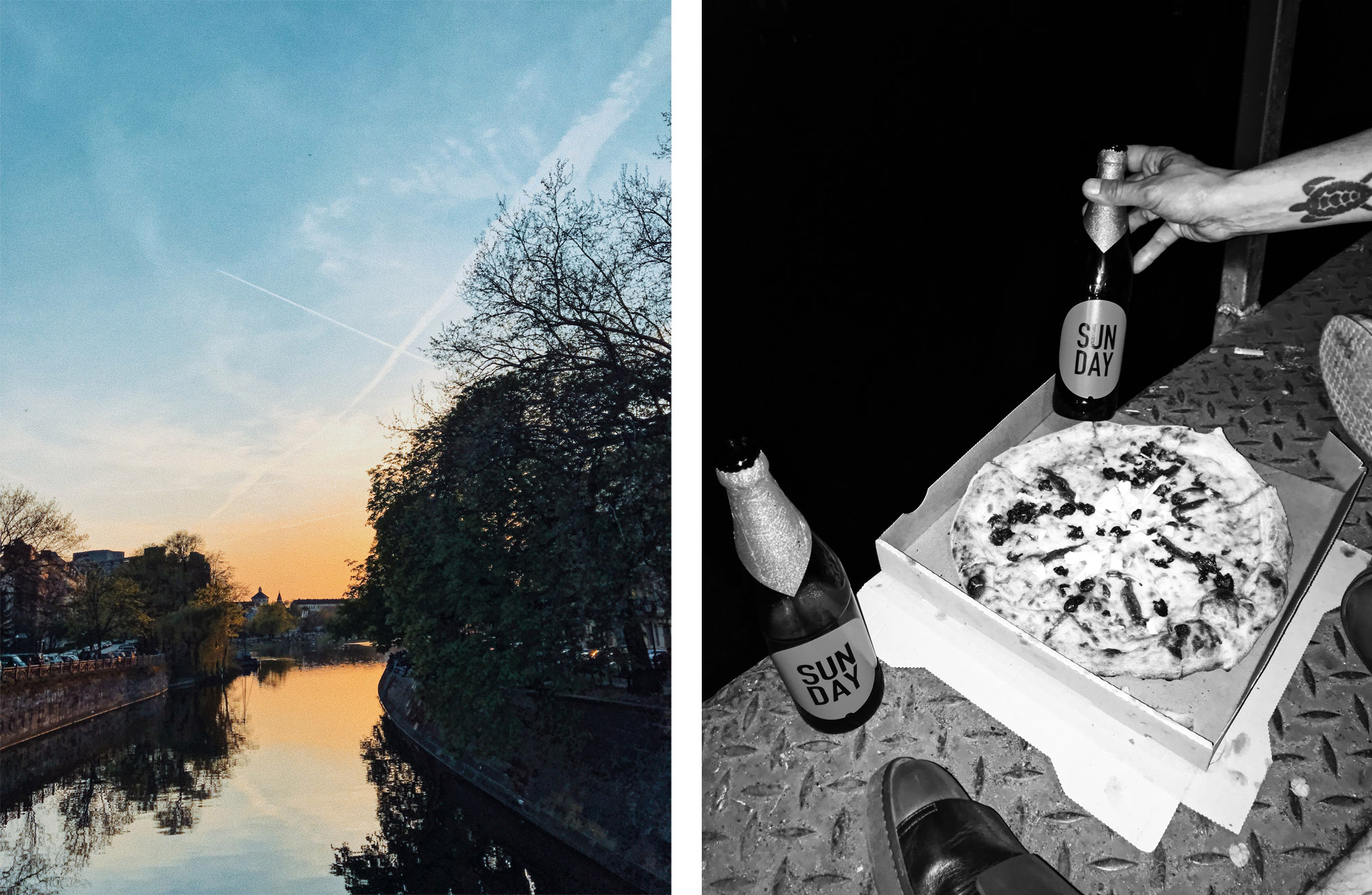 Avslutningsvis var vi några som avslutade en sjukt inspirerande och händelserik vecka med pizza och bärs vid kanalen. NJÖT fullt ut.
Finally, some friends and I finished the very inspiring and busy week with music, pizza and beer by the water. Couldn't have had a better evening.
Hoppas ni mår bra, buddies. Jag känner mig glad i hågen men fortfarande helt fokuserad på allt jobb, även denna vecka ser nämligen ut att bli riktigt intensiv. Let's do this!!
Hope you're good, buddies. I feel happy and excited but still completely focused on all the work coming up, this week seems to turn out just as intense as last week. Let's do this!!