Hejjj på er. Läget? Redo för en weekly update?

Hey guys. What's up? Ready for a weekly update?
Veckans feeling: Känner mig ny och fräsch, inte bara för att min spegelbild fortfarande känns främmande. Att nyår egentligen borde ligga på hösten är en gammal spaning- det är verkligen något i luften nu.
Feeling of the week: I feel new and fresh somehow, not only because I still don't recognize myself in the mirror- it's really something in the air now. I love the fresh autumn air.

I hörlurarna: vår polare Linus har äntligen släppt låten han spelade för oss i somras (och som jag sedan hade på hjärnan tre veckor i sträck) på Spotify. Lyssna här! Varsågoda för najs elektroniskt discosväng.
In my headphones: our pal Linus recently released three new songs on Spotify! I've been waiting for that ever since he played them this summer. Click here for some really nice disco electro!
Förra veckan: Last week:
Vi har passat vårt favvo-monster igen. Hon är i en sådan TROTSIG fas just nu, men det är helt omöjligt att vara sur när man tittar in i detta lilla oskyldiga fejs.

I've been babysitting my favorite little monster again. She's in a really stubborn phase right now, but it's impossible to get mad when you look her in the eyes.
Vi försöker trötta ut henne med långa promenader för att hålla henne i shack. En kväll när Cava åkt hem cyklade jag och Sean mot Gordon för att ha dinner date.
We're trying to make her tired by taking long walks to keep her under control, one night when Cava had gone home Sean and I went to have a dinner date.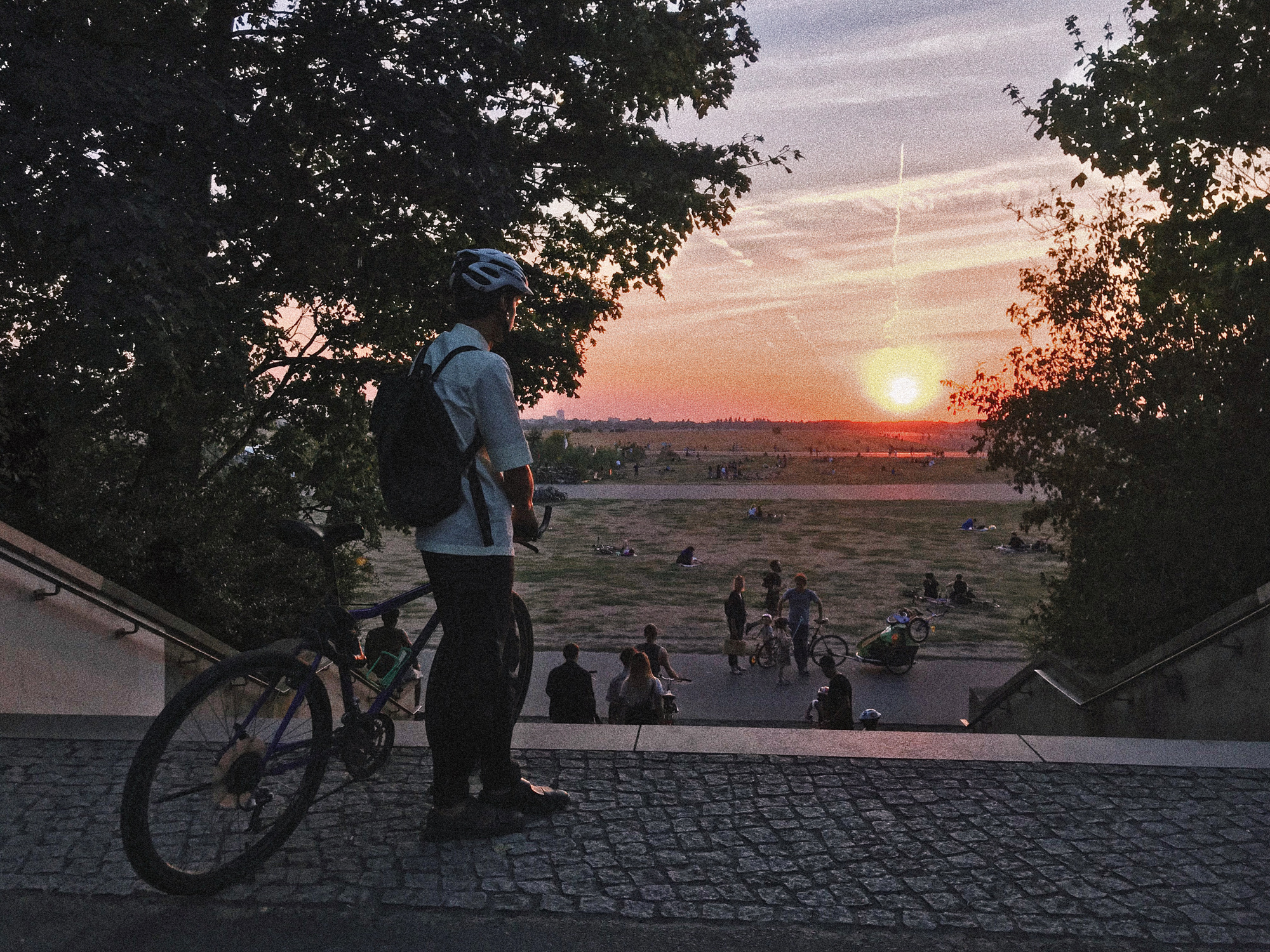 Titta mamma vi cyklar med hjälm nuförtiden!
Look mum we're biking with helmets!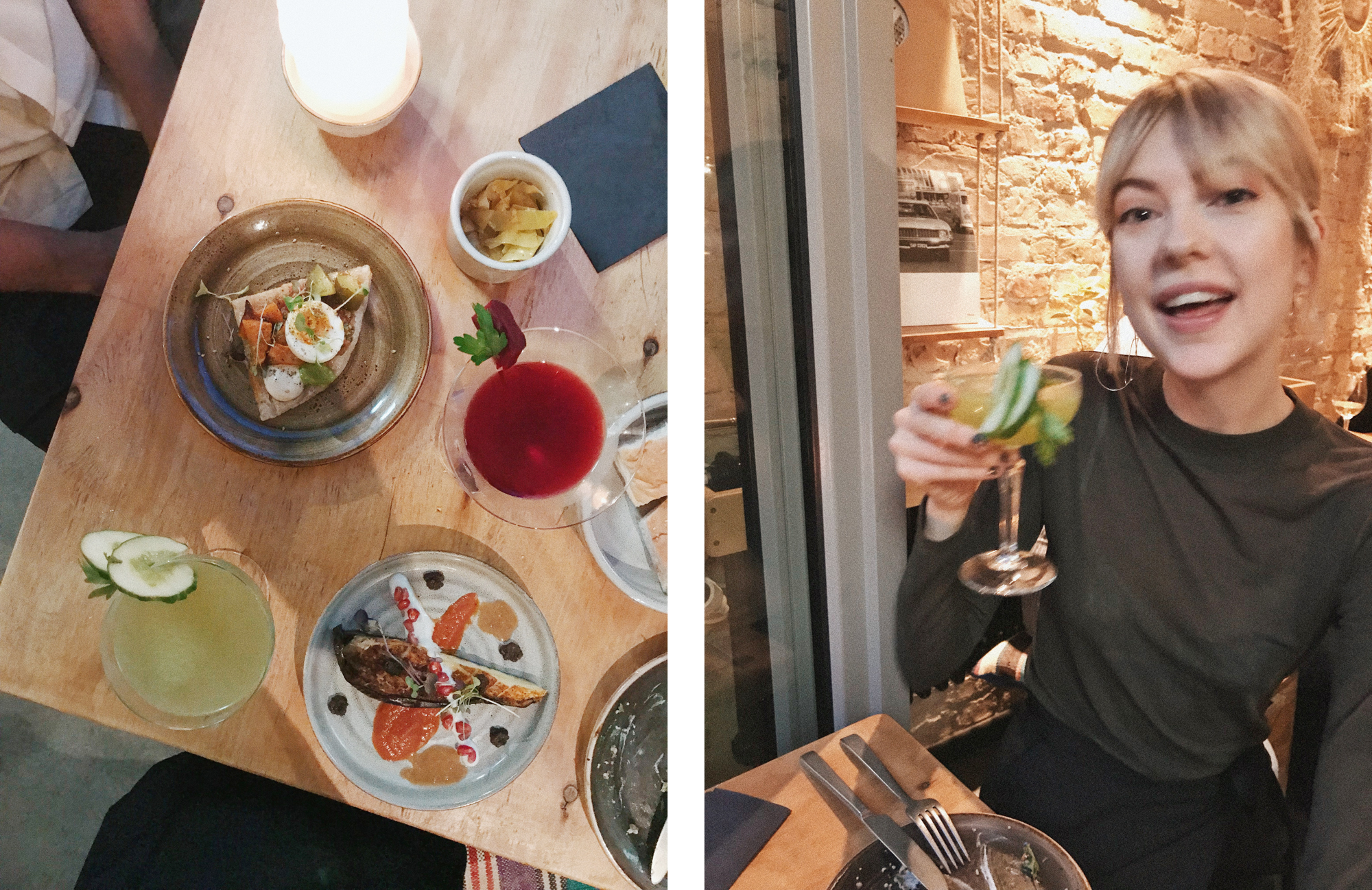 På Gordon blev vi bortskämda med 9 fantastiska rätter. Gordon var ett av de första ställen jag hittade till när jag flyttade till Berlin för massa år sedan, det är så kul att se hur de växer och utvecklas. Minns ni mina tidigare inlägg om dem?
At Gordon we were spoiled with 9 amazing dishes. Gordon was one of the first places I found when I moved to Berlin years ago, it's so fun to see how they grow and evolve. Do you remember my previous posts about them?
Hur som helst! I torsdags kväll kom Björk och Viktor och hälsade på! I fredags tog de med mig på min allra första dragshow!
Anyway! On Thursday evening Björk and Viktor came to visit us! And on Friday they brought me to my very first drag show!
Sedan var ju Tony här och utövade lite hårmagi igen. Efter ett ordentligt pepp-talk från Björk, Viktor och Tony sade jag adjö till mitt blonda hår. Återkommer hur som helst med bättre bilder senare i veckan!
Then Tony was here to cut my, Sean's and Viktor's hair. After a good pep talk from Björk, Viktor and Tony, I said goodbye to my blonde color. I'll show you some better photos of the result later this week!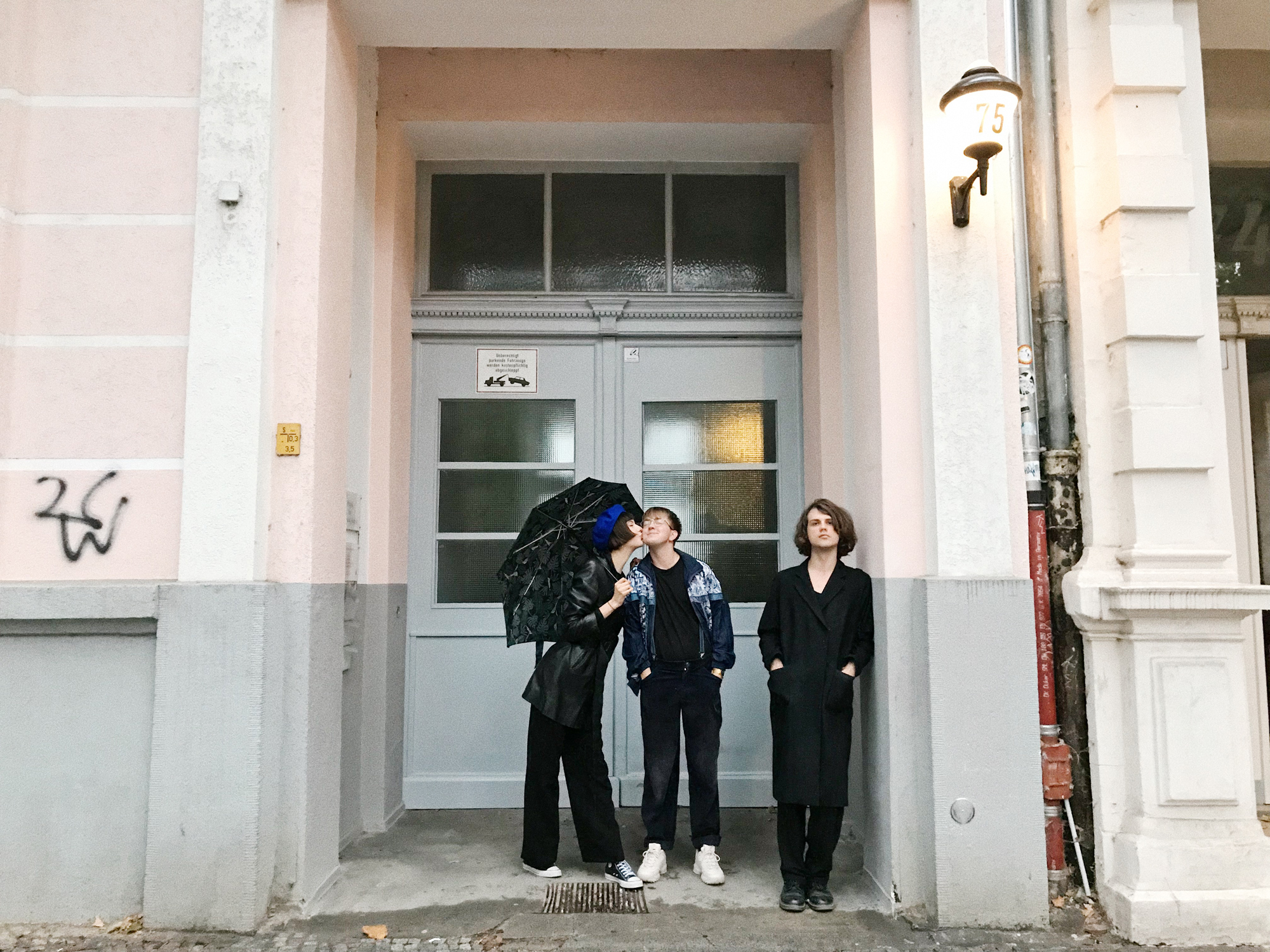 Efter tre dagar tillsammans sade vi motvilligt puss hejdå vi ses när vi ses jag saknar dig och sånt.

After three days together we reluctantly said goodbye, I'll miss you, see you in a couple of months and things like that. And then they left.
Veckans planer: Jobba, ta det lugnt och försöka bli av med förkylningen som jag och resten av jordens befolkning verkar ha drabbats av. Hantera energiknippet cava. Titta på filmer!

This week's plans: Work, take it easy and try to get rid of the cold that I (and seemingly the rest of the world's population) have catched. Babysit Cava. Watch movies.
Hoppas ni har fått en bra start på veckan! Puss!
I hope you've had a great start to the week so far!