Hej kompisar! Hej ny vecka!
Hei friends! Hei new week!
Veckans tanke: Med det nya året kom identitetskrisen som ett brev på posten. Behöver förändring! Har varit besatt av att hitta en ny frisyr det senaste dygnet, har varit inne på allt från att göra en Britney-rakning till att inte göra något alls, haha, men just nu känns riktigt mörk page som ett bra alternativ.
The thought of the week: The New Year came with a serious identity crisis. I need change! I've been obsessed with finding a new hairstyle few days, and have considered everything from making a Britney shave to not doing anything at all, haha. At the moment, a really dark page feels like a good alternative.
Veckans spontana: Denna lilla kris resulterade i att jag slängde i en blå hårfärg i håret när jag duschade efter gymmet alldeles nyss. Ojdå. Visar er ordentligt senare i veckan men såhär ser jag ut exakt nu (av någon anledning ser det lila ut på bilden men i verkligheten är det blått, yeye).

The week's most spontaneous: This little crisis resulted in me putting a blue hair dye in my hair when I showered after the gym just recently. Oops. I'll show you better pics later this week but here's a peek of how I look right in this moment. (For some reason it looks purple in the picture, but I would say that it's more blue IRL. Yeye.)
Veckas läsning: "Just nu är jag här" av Isabelle Ståhl. Någon som läst?
Book of the week: "Just nu är jag här" by Isabelle Ståhl, unfortunately it's only available in Swedish. Next time I'll read something more international, haha. 
Veckans Inspo: En bieffekt av identitetskrisen är att jag pinterestar som en GA-LEN människa. Det senaste som fångat mitt intresse är dessa bilder:
The Inspo of the week: Another side effect of my identity crisis is that I pinterest like a CRA-ZY person. The last photos that caught my interest are these: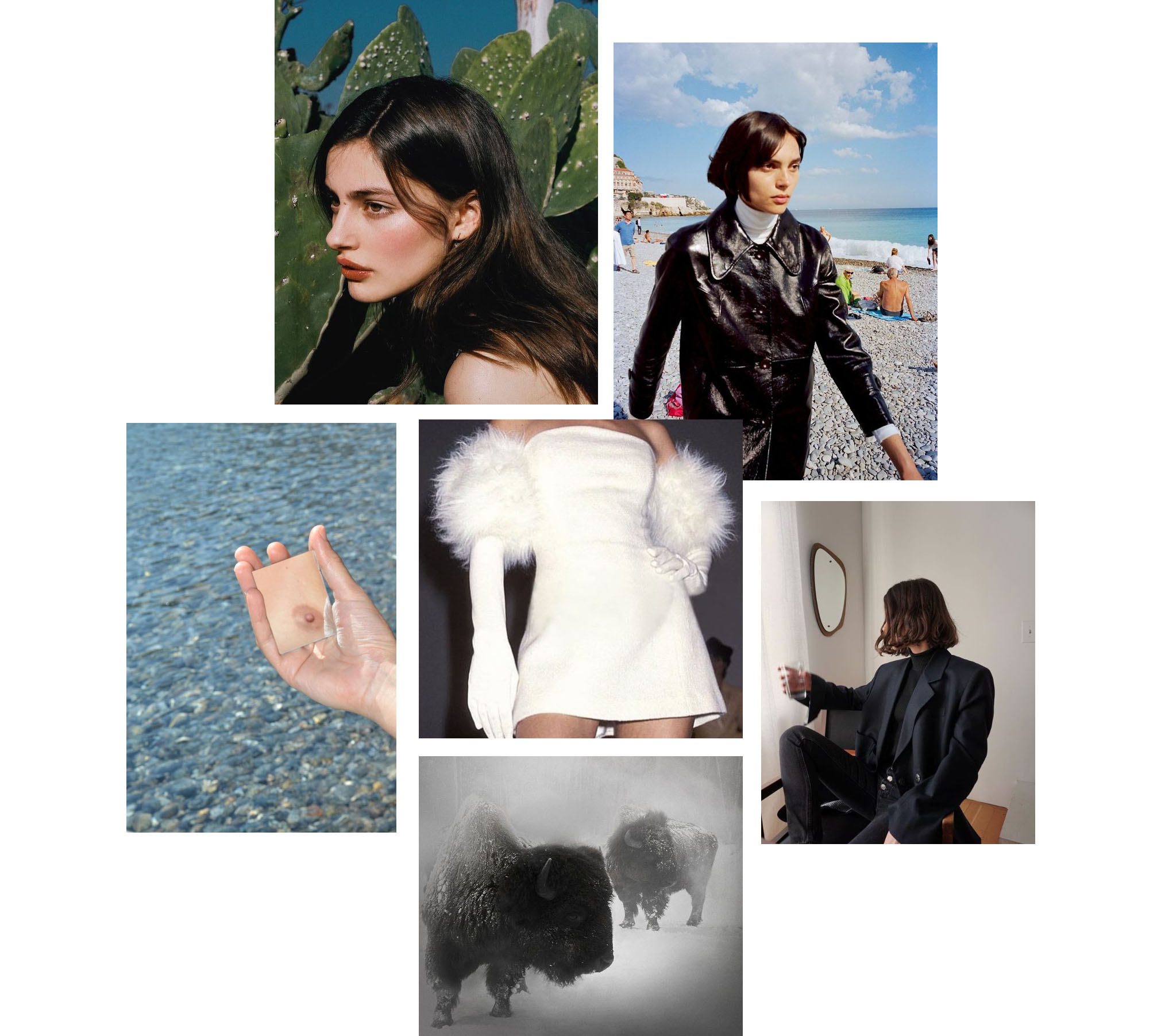 Veckans inlägg: Tänkte berätta om vistelsen i Kina (sista delen på min lilla transsibiriska-följetång), visa en outfit featuring mitt nya hår och leverera ett av de lite matigare inläggen jag skrev om igår, på temat "body image". (TACK för era fantastiska kommentarer och meddelanden angående det, jag har läst och tagit till mig varenda ord. Det gör mig så motiverad!)

The week's post: I'll tell you about our stay in China (the last part of my little transibirian recap), show you an outfit featuring my new hair and delivering one of the posts I wrote about yesterday, on the theme of "body image". (Thank you for your messages and comments regarding that post btw, your input makes me SO motivated!!)