Hej mina små sommarpärlor! Sitter på kontoret och blastar Säkert, Kent och Hästpojken ur högtalarna medan Sean producerar sin experimentella ambient-techno i rummet intill. Tänk att vi ryms under samma tak. Hur som, nu är det dags för weekly update! Häng med!
Hi babes! I'm in the office streaming Swedish indie pop from the speakers while Sean is next door producing his experimental ambient techno, haha. This sure is an apartment filled of contrasts. Anyway, now it's time for the weekly update!
Veckans irritationsmoment: Ja, GDPR kanske är bra och viktigt men MÅSTE exakt ALLA skicka ut sina mail om policy-uppdateringar SAMTIDIGT? Jag har knappt kommit åt mina jobbmail senaste veckan på grund av alla massutskick.

The week's most annoying: I know, GDPR might be good and important but does EVERYONE really HAVE TO send out their mails about policy updates at the same time? I've barely been able to find my important work mails in my inobox for a week now.
Veckans fråga: Hur upplever ni laddningstiden på bloggen? Hojta gärna om ni märker av några förändringar!

Question of the week: How do you experience the page speed of my blog? If you notice any changes, please let me know!
Veckans serie: Började titta på The Alienist på Netflix igår. Låt oss säga såhär; x antal timmars nattsömn uteblev tack vare att varken Sean eller jag klarade av att slita oss från skärmen, haha.
This week's entertainment: We started watching The Alienist on Netflix yesterday. Let's put it this way; our night sleep was reduced with x number of hours due to the fact that neither Sean nor I could stop watching, haha.
Solen sken så obarmhärtigt varmt att jag och ett gäng vänner unnade oss att spendera veckans första dag i naturen istället för kontoret.
A bunch of friends and I decided to spend the first day of the week in the nature instead of the office, so we drove out to Liebnizsee (which some claim to be the most beautiful lake in town).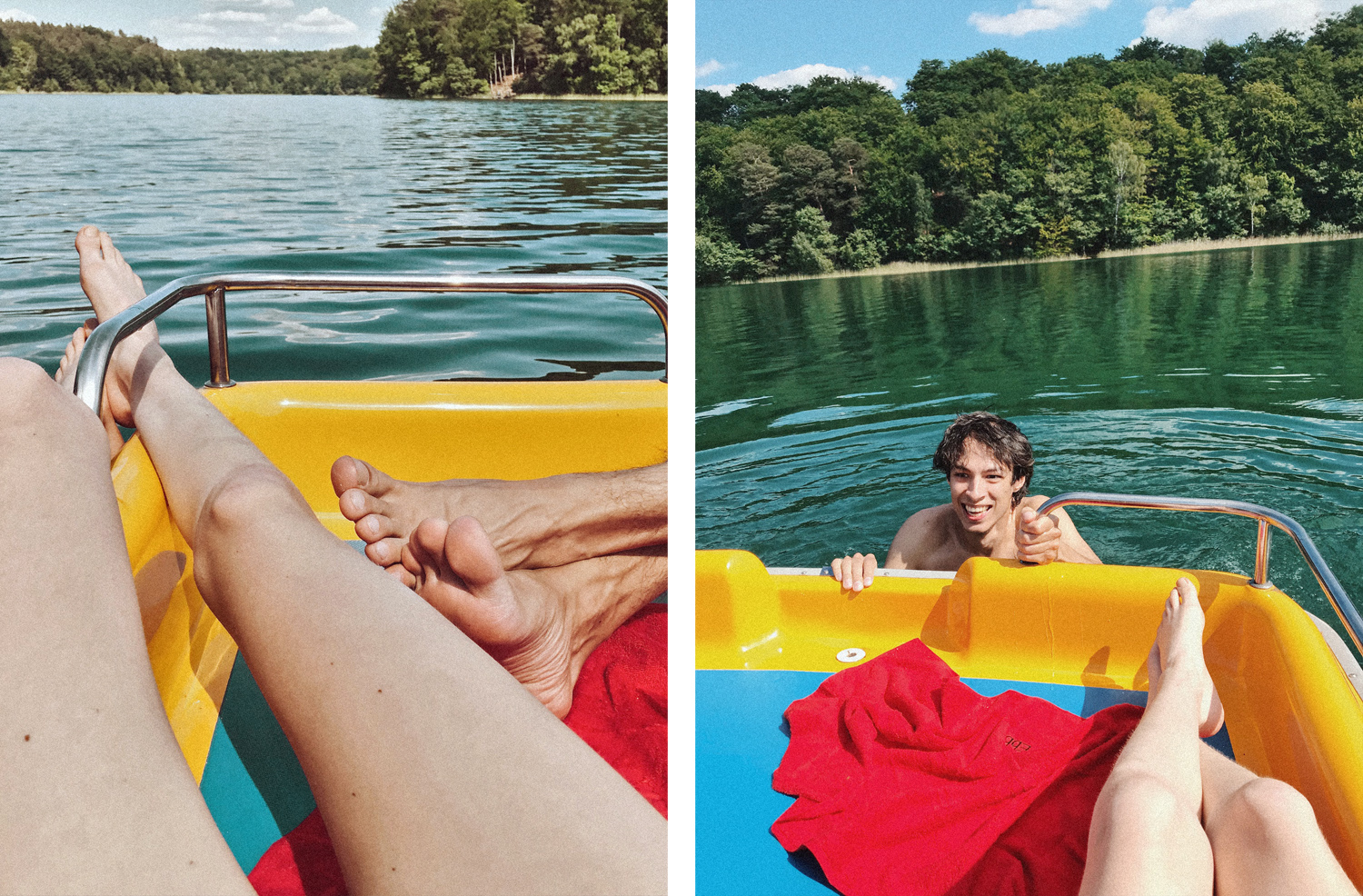 Det visade sig vara ett utmärkt beslut. Vi körde till Liebnitzsee, vad som ryktas vara stans vackraste badplats, och cruisade runt i en stor trampbåt hela dagen. Kan inte säga att det klara, grön-turkosa vattnet och den lummiga skogen gjorde oss besvikna. Årets hittills somrigaste dag!

That proved to be an excellent decision. The clear, green-turquoise water and the lush forest was amazing! We cruised around in a huge paddle boat all day.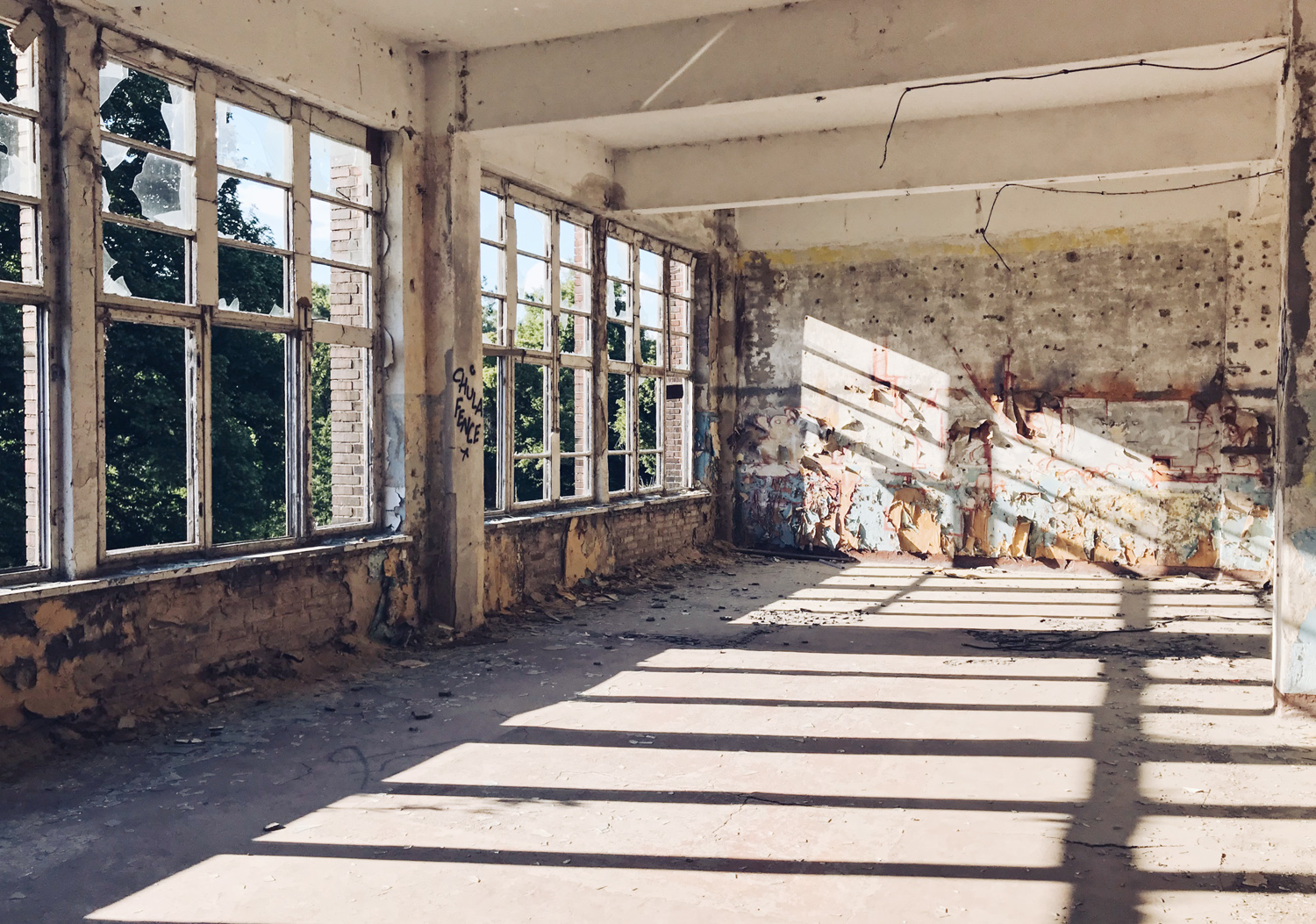 På vägen hem råkade vi köra förbi ett enormt övergivet byggnadskomplex, och kunde inte låta bli att kika in. Vi förstod snart att det var en gammal rysk militärbas.
On our way home we happened to drive past a huge abandoned building complex, and got so curious that we went in. We soon understood that it was an old Russian military base.
I ett av husen hade en skog av träd växt upp i en stor sal! Naturen. Är. Så. Ball.

In one of the buildings, a big forest had taken over all space. The power of nature is so fascinating!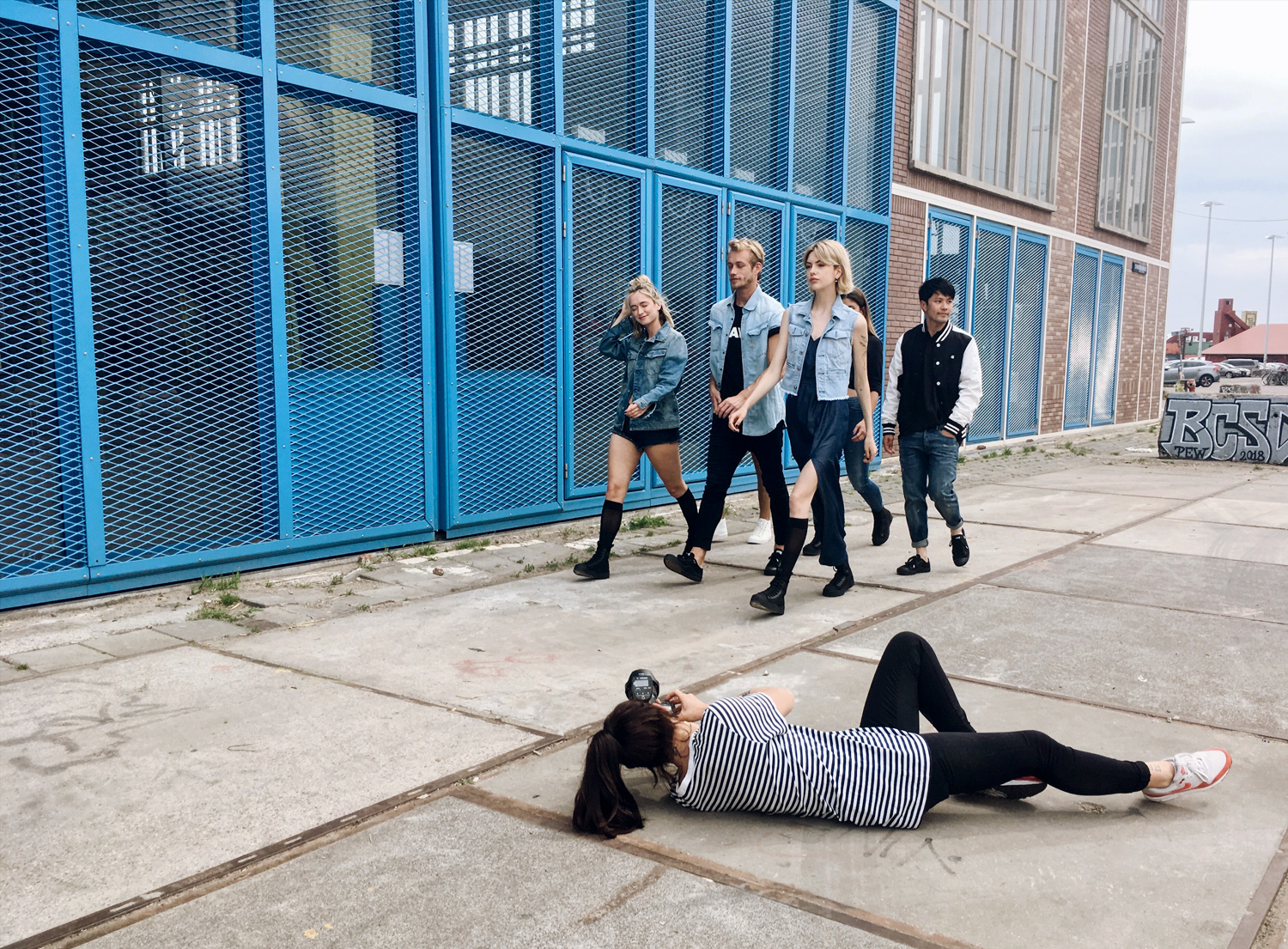 Ett par dagar senare flög jag till Amsterdam för att plåta med G-star! Berättar mer om det i ett annat inlägg, annars kommer denna veckouppdatering bli öööverdrivet lång, hehe.
A couple of days later, I flew to Amsterdam to shoot with G-star! I'll tell you about that in a separate post to avoid making this weekly update too long, haha.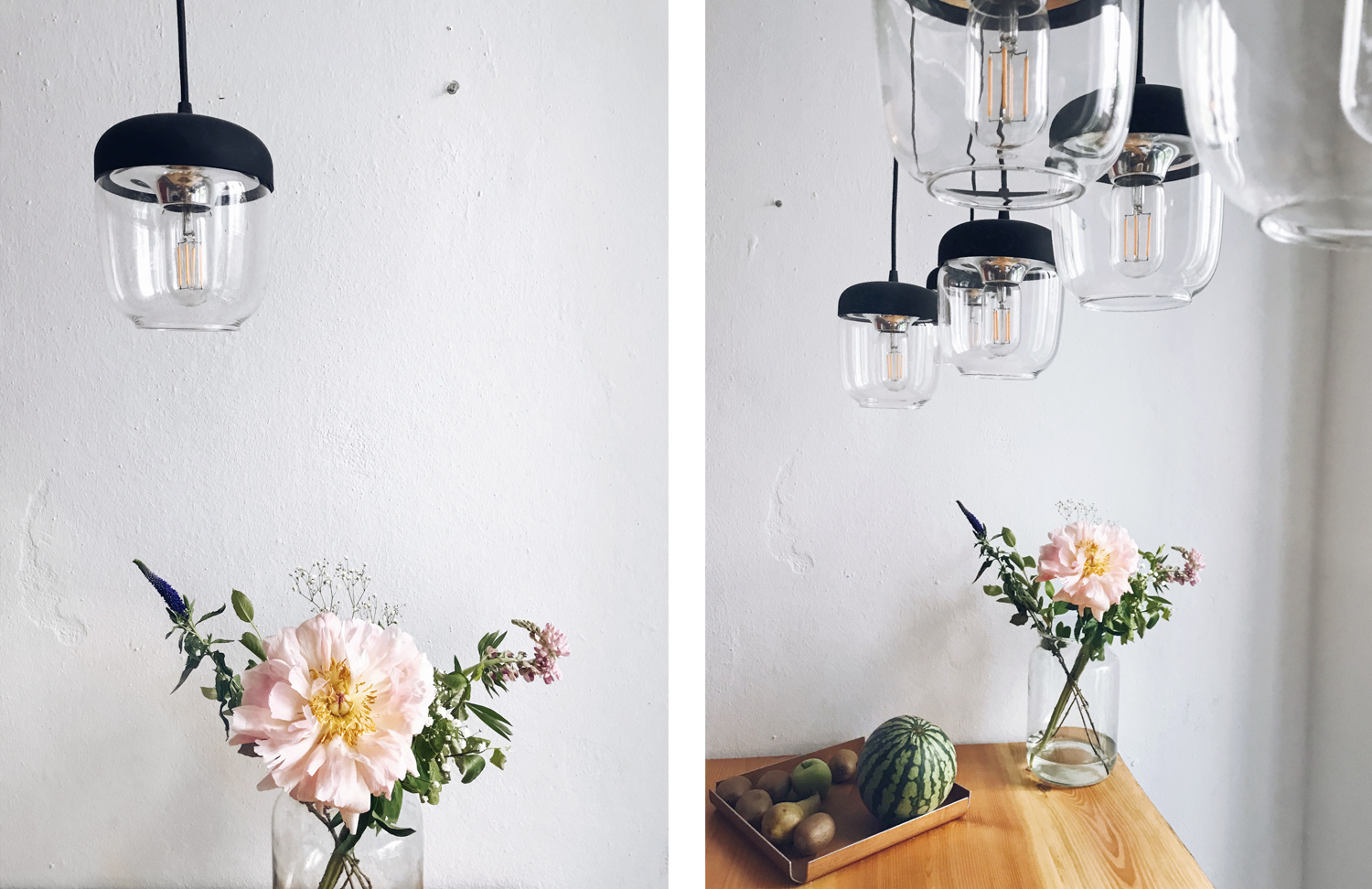 När jag kom hem hade den lilla lilla blom-knopp jag köpt i en bukett till Sean slagit ut till en monsterblomma (åter igen: naturen är så ball).

When I got home, the tiny little flower bud I had left on the kitchen table had burst out into a huge flower (again: the power of nature is so fascinating).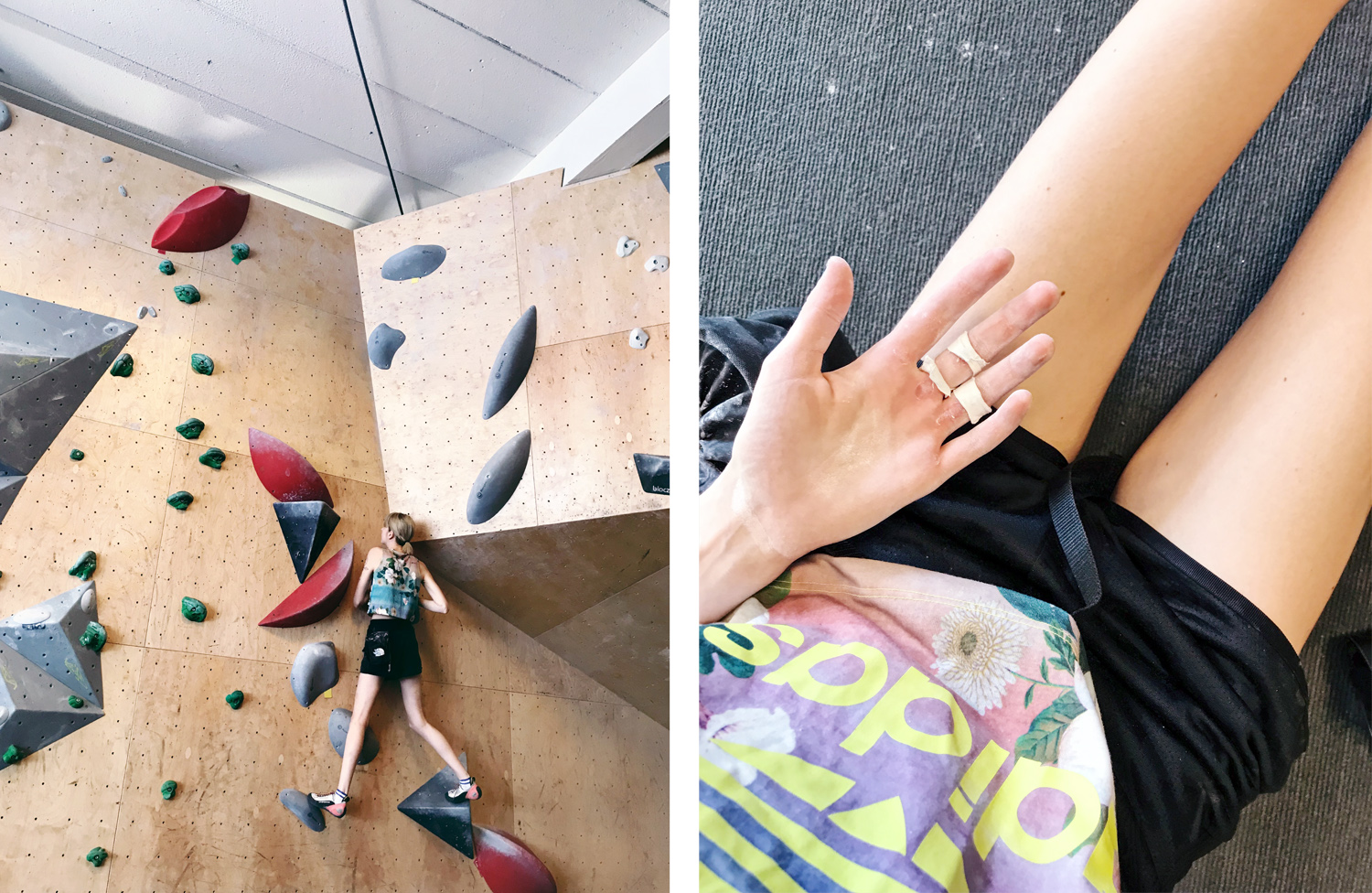 Sedan har vi klättrat, som vanligt! Har gått in i en fas där min höjdskräck är mer intensiv än någonsin. Jag är nära panik flera gånger under varje pass (vissa kanske tycker jag är fjantig- men nu pratar vi om en tjej som tycker att det är obehagligt att stå på en stol, haha). Jag antar att detta är en mental spärr jag bara måste kämpa mig igenom med hederlig KBT.
And we've been climbing, as usual! I've entered a phase where my fear of heights is more intense than ever. I'm close to panic several times under each session (some might think I'm silly – but keep in mind that I'm a girl who even finds it uncomfortable to stand on a chair, haha). I suppose this is a mental barrier I just have to fight with some good old CBT.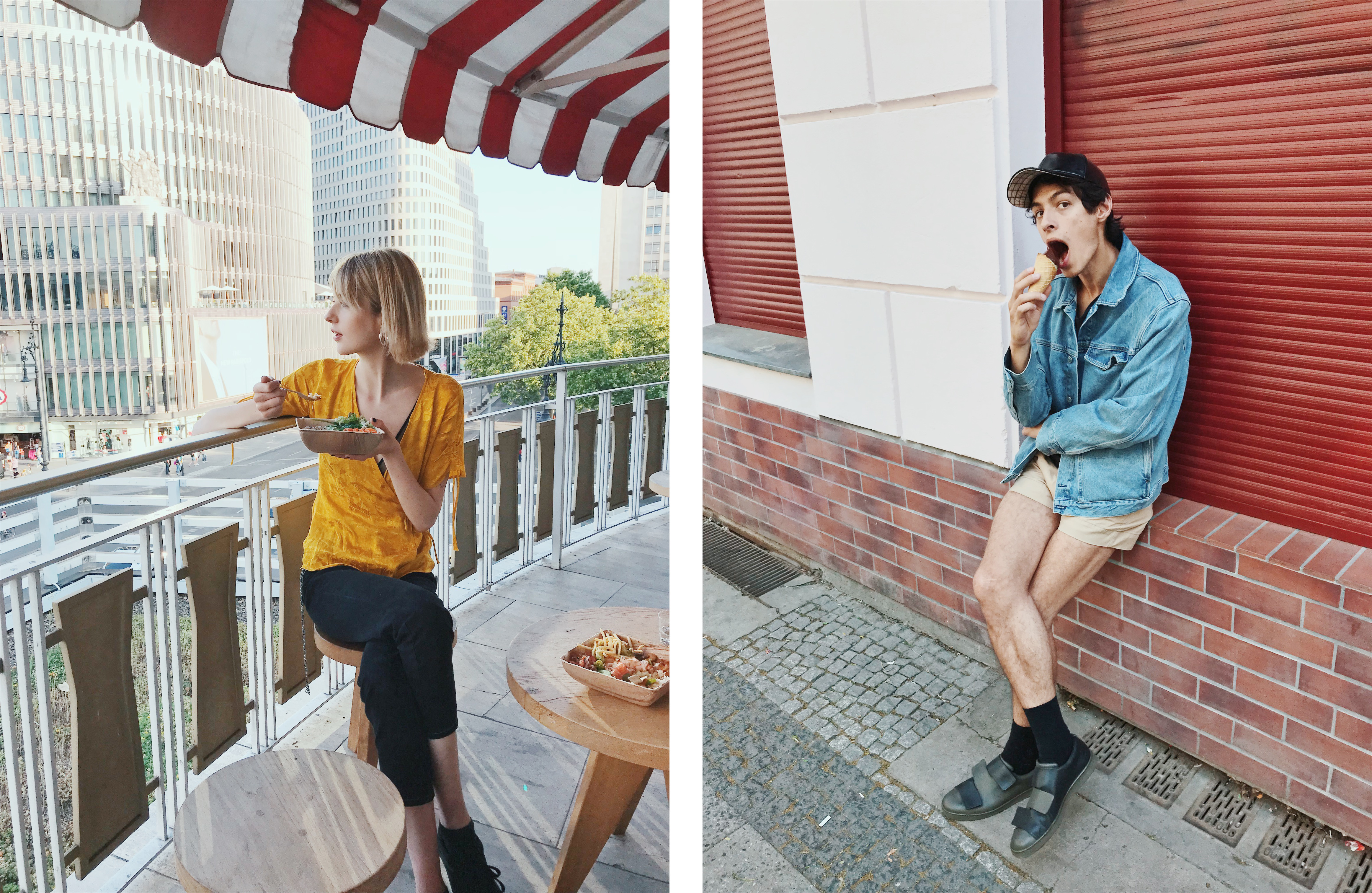 Ah- glass och rooftop-luncher har vi också hunnit med. I detta väder är det obligatoriskt att äta så många måltider det går utomhus.
We have also had a glass of ice cream and rooftop lunches. In this weather, it's mandatory to eat as many meals as possible outdoors.
Låter dessa bilder tala för sig själv (haha). Puss!

I'll just let these pictures speak for themselves, haha. Hugs!